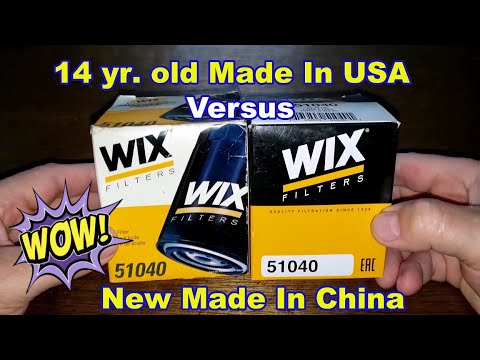 as I commented on the video - 2 huge problems.... 1) spring height and pressure is what determines bypass. All filters bypass, but not controlling that bypass can lead to a cascade of trouble
2nd - cellulose. Cardboard. I've found fibers in motors from filters that use cellulose (e.g. Fram). Not just that but the video shows they're actually more porous... not why you put a filter on a motor....
caveat emptor, but I do know that if it says "China" I'm not buying it. According to some on that video Wix can be made all over the place.... should you cut apart a US one to verify. Yes, yes you should.
The only filter I trust at the moment are K&N - but they're not available for all cars.... cloth media.