Of all the hot rod adventures I went on this past summer, Father's Day weekend was high on the list of being my favorite and since the GM Heritage Center was briefly mentioned in the lastest issue of HRM, I thought I would post a story here I originally posted on the HAMB in June.
For the past few years on Father's Day weekend I would head down to Bowling Green, KY for the Hot Rod Reunion. This year was different for a couple of reasons. The first one being that my Dad was invited to display his car at the prestigous Eyes on Design event on the grounds of the Edsel Ford Estate and I didn't want to miss that, PLUS the move of the HRR to National Trails didn't excite me. So I stayed in the Motor City for a weekend of fun car activities and I thought I'd share the weekend's adventure with my HAMB pals.
Saturday afternoon, after taking Dad to a tasty lunch at a local burger and malt place, OldBobSign and I headed to the eastside of town to a yearly driving event called the Gratiot Cruise. Gratiot Ave was to the Eastside of Detroit what Telegraph Rd was to the Westsiders and what Woodward Ave was to all of us….thee place to cruise, then and now. Lots of cars crusin' up and down a two mile stretch and lots parked.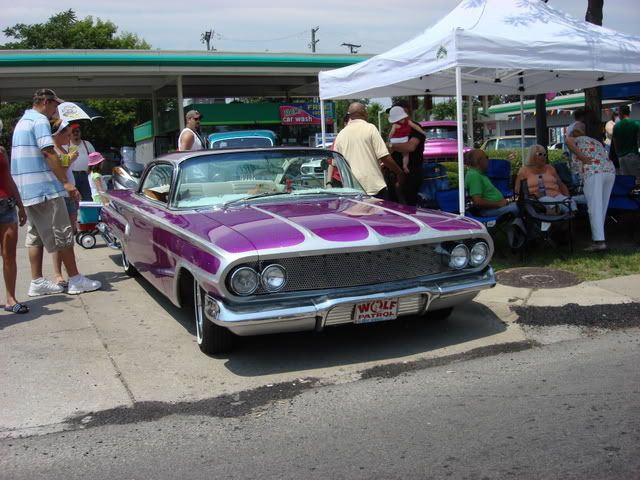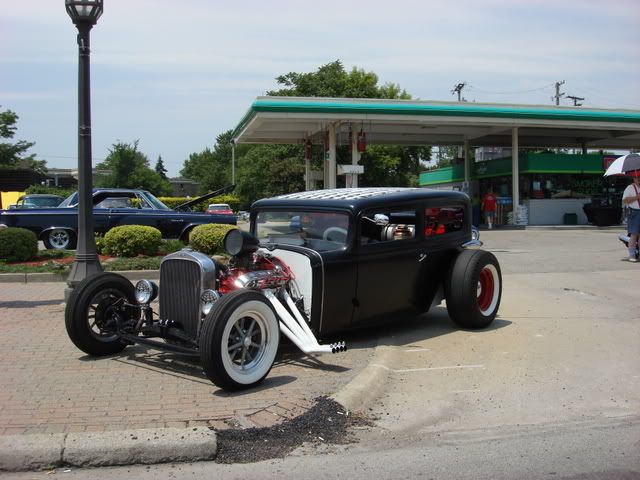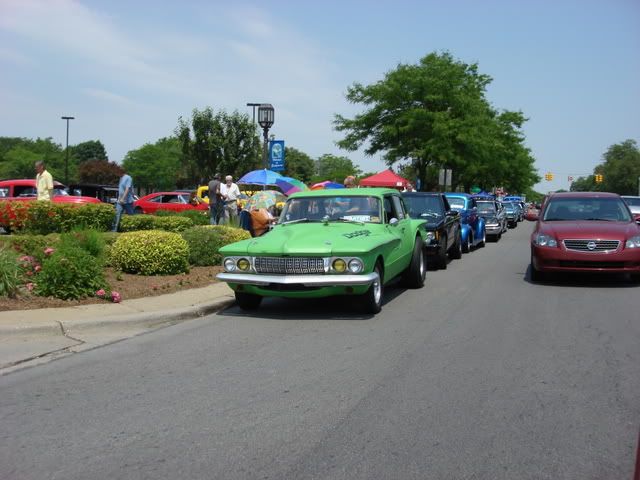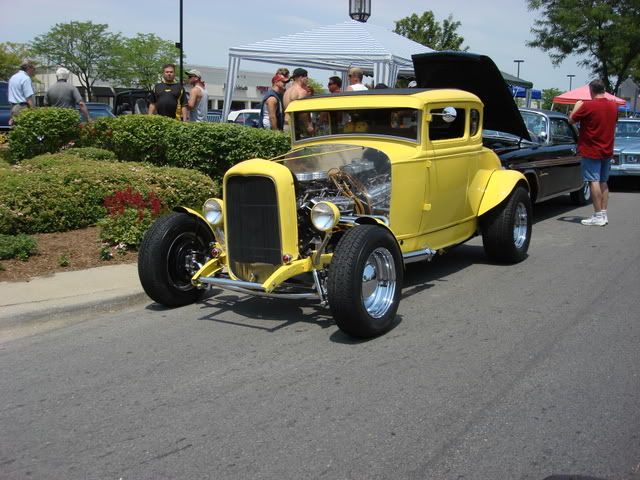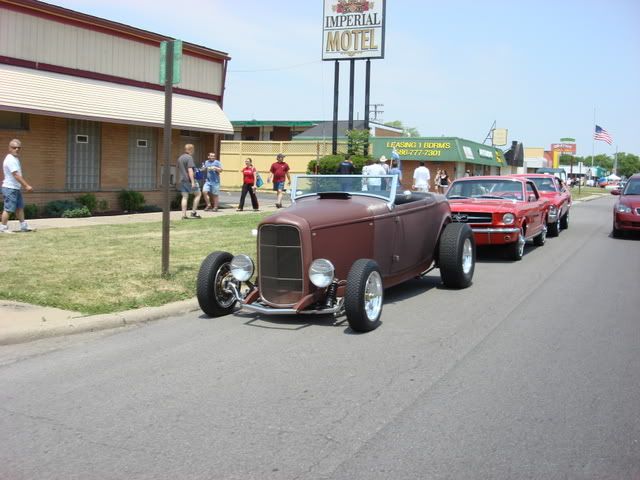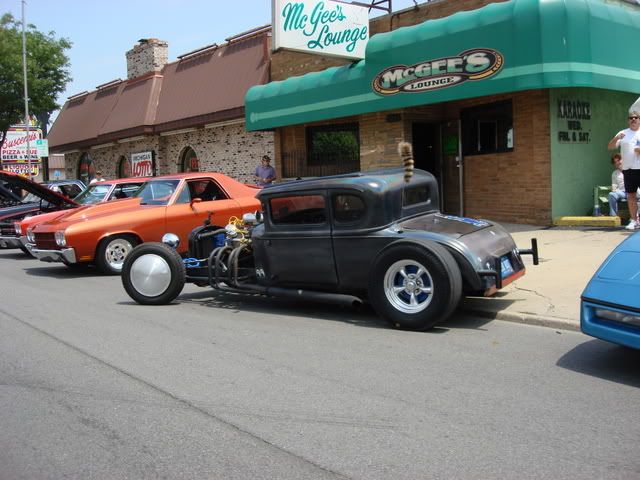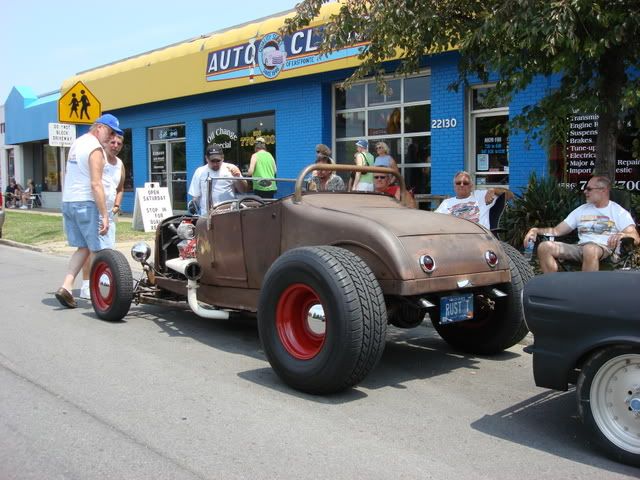 Little did this guy know I was going to splash his photo all over the internet. Cool bike and I told him so.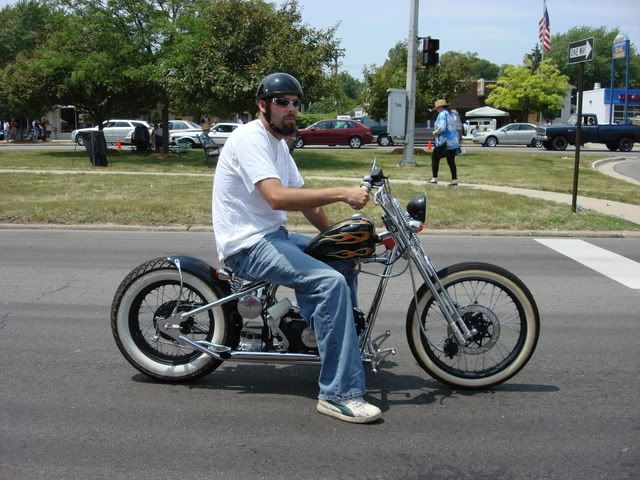 After a couple of passes back and forth, we decided to stop at my pal Frank's place. He was having an open house with all kinds of food and drink. Perfect stop to cool off on such a hot day.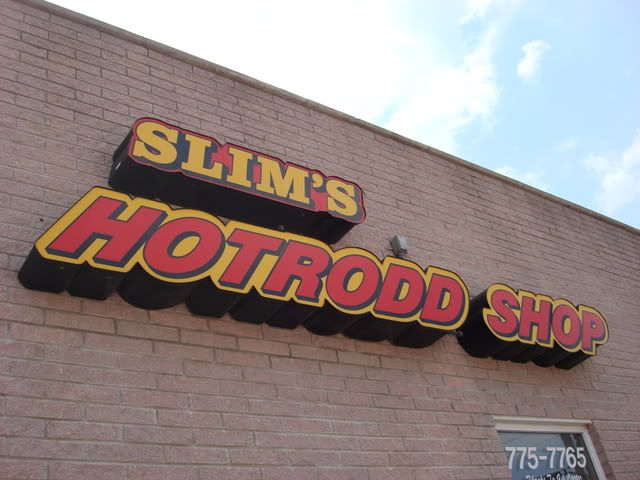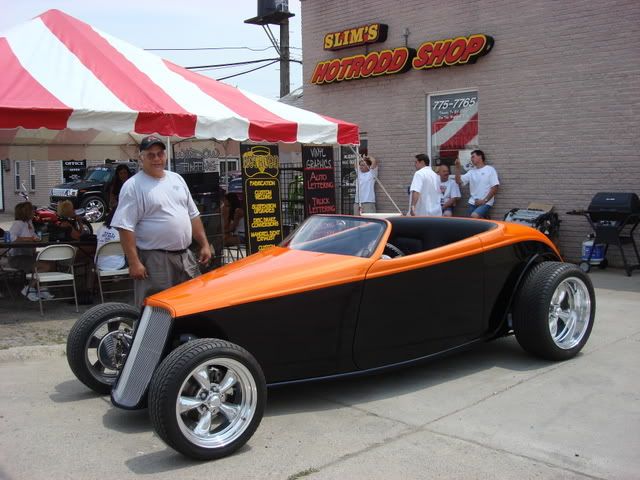 He's one of the nicest guys and readily agreed to look at the front suspension of Larrys new '32 and give his opinion on what corrections needed to be made.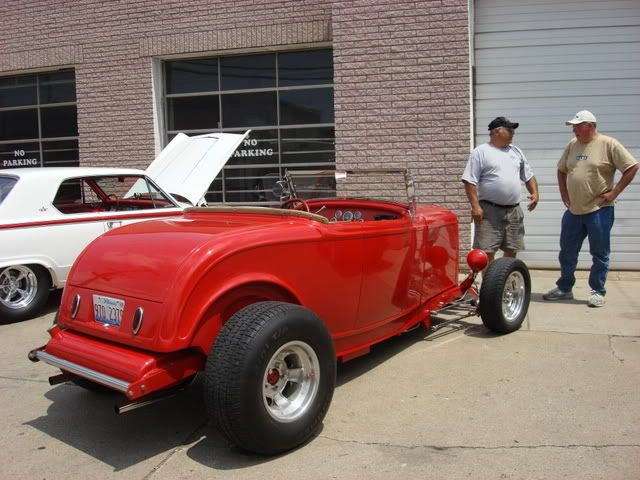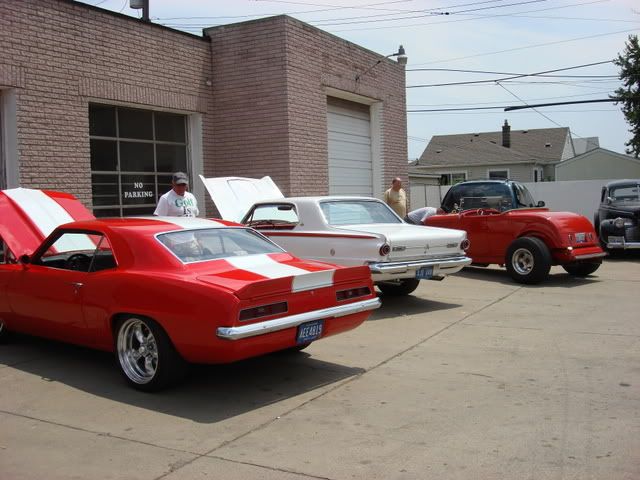 Lots of Frank's pals and customers around and some pretty cool looking rides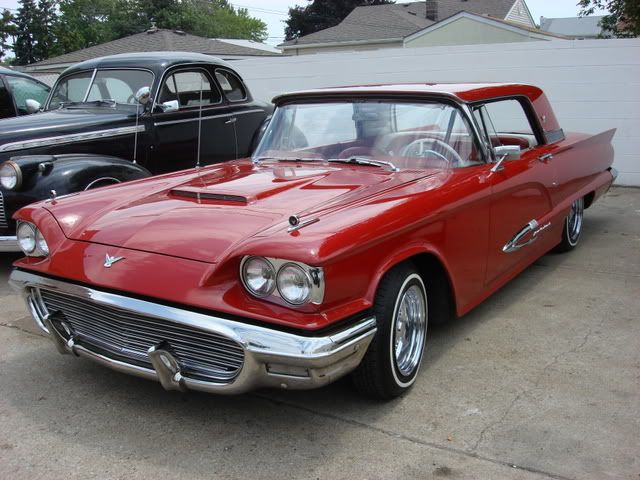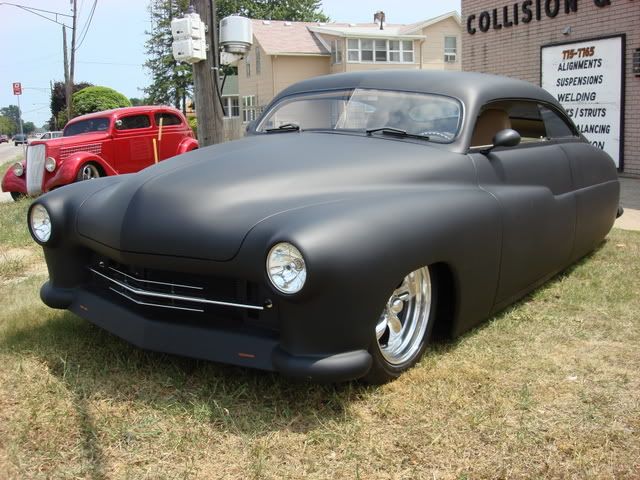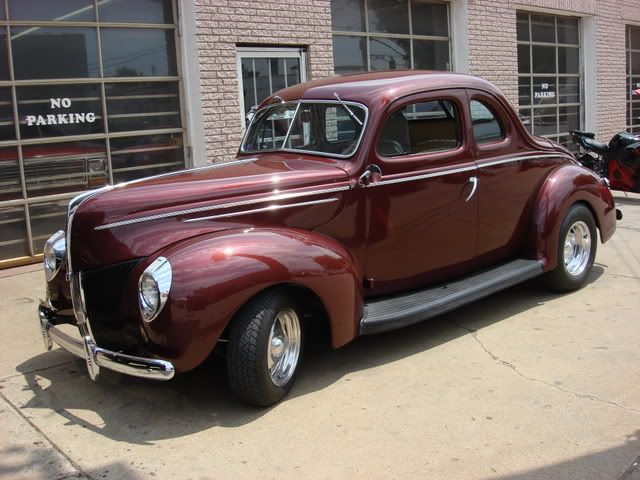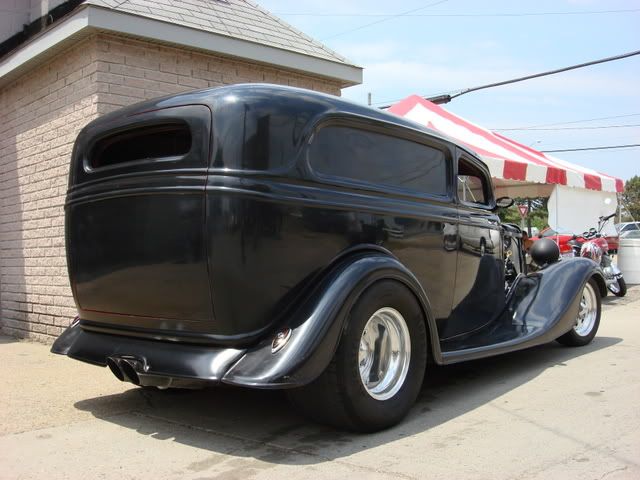 I'm going to make a little comment here about not judging a book/shop by it's outer covering. By looking at one of Frank's rides you would think this guy does only "streetrods" and some folks might not have stopped or given his shop a second look BUT you never know what's inside a guy's place and what you can learn from said shop.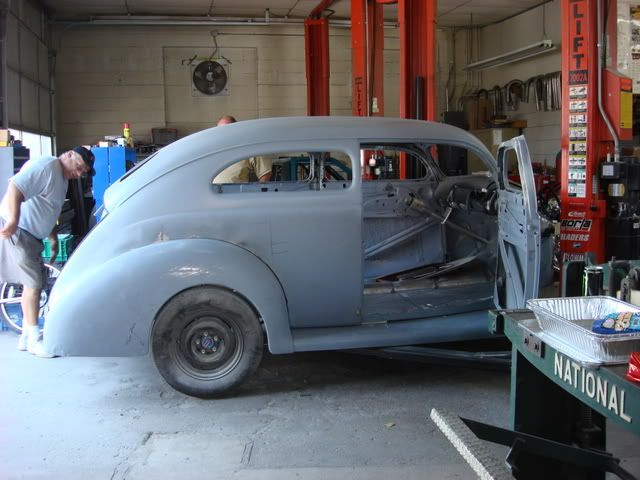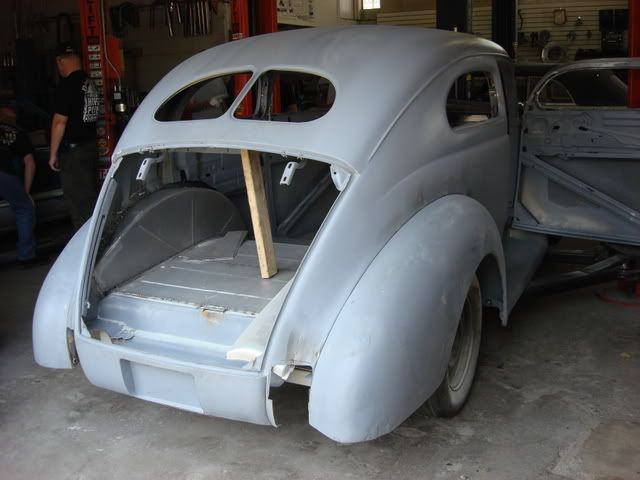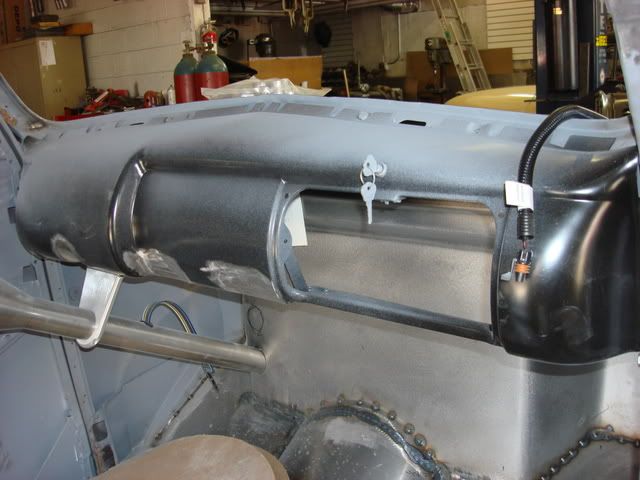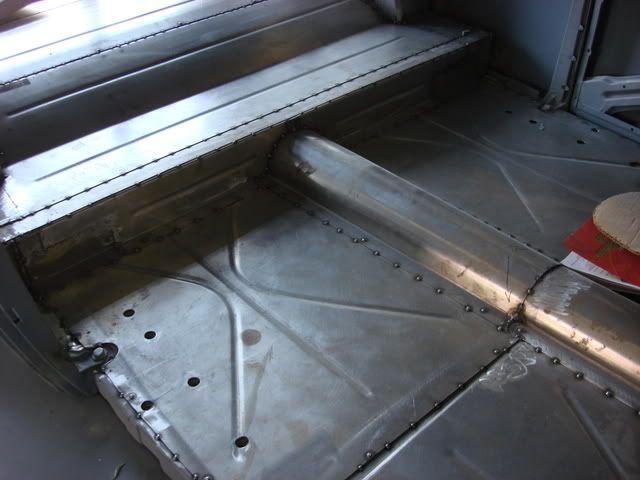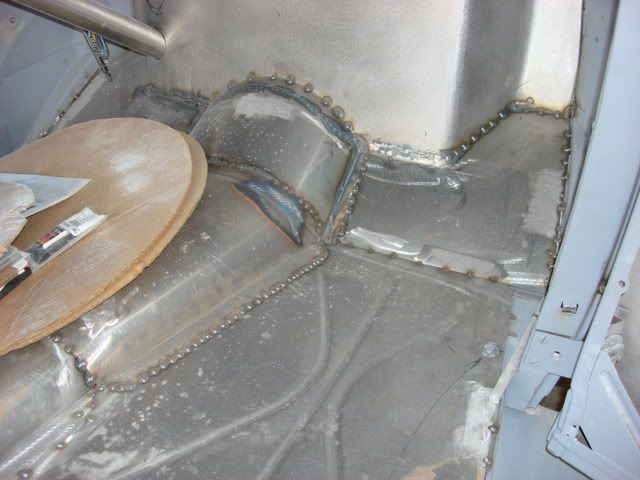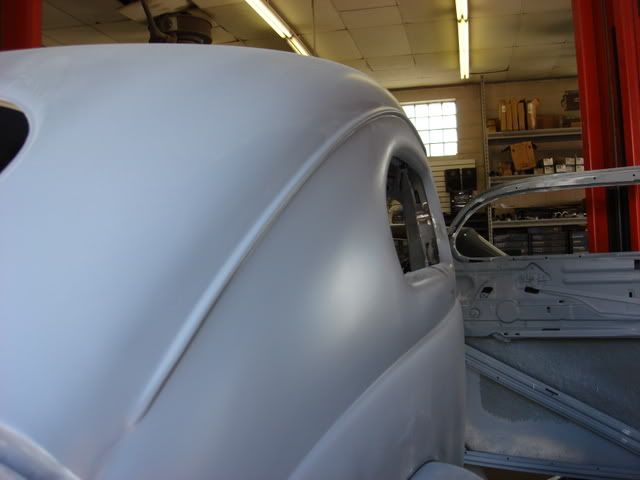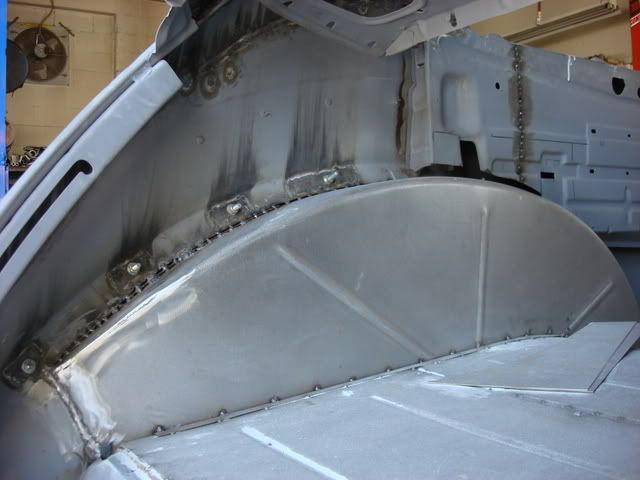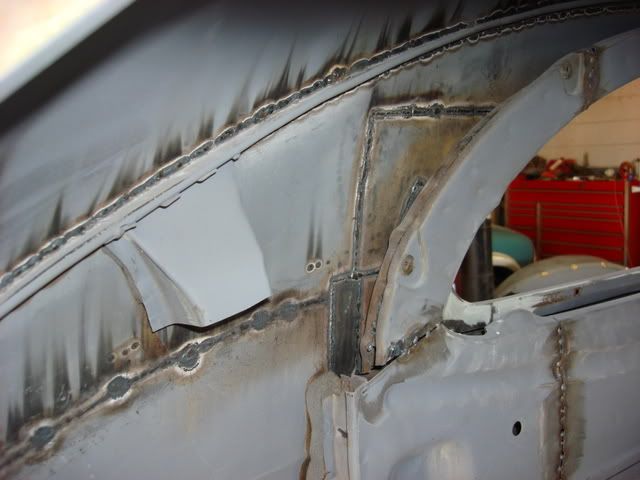 Another customer's car. Boy, I'd love to get my hands on this.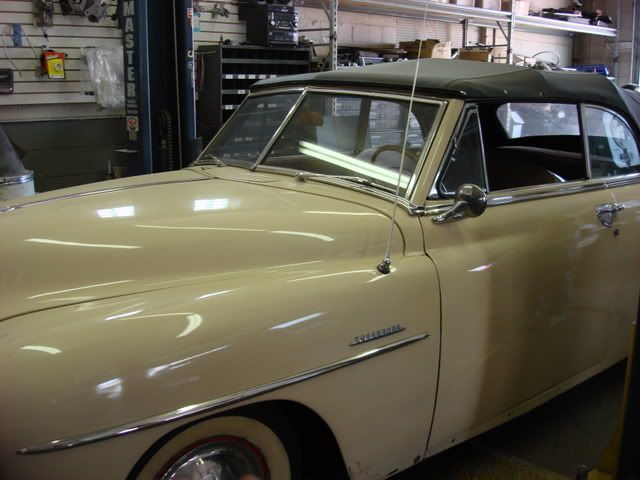 Couple more while we were headed out.