Today while at my Mom's house a Dave (friend of mine whom was also a friend of my Fathers and the owner of my 63 Fairlane before Dad was) came over with some cool old pics of my Fairlane. There will be more in the future when I get some slides moved over to digital. He had the 63 From 65 to 82, and has many cool stories, here are some pics.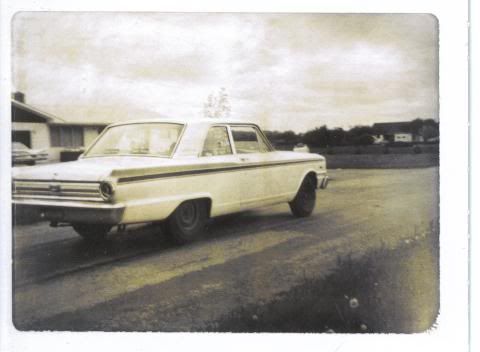 I think this was 1966 or so with the factory 260 4 speed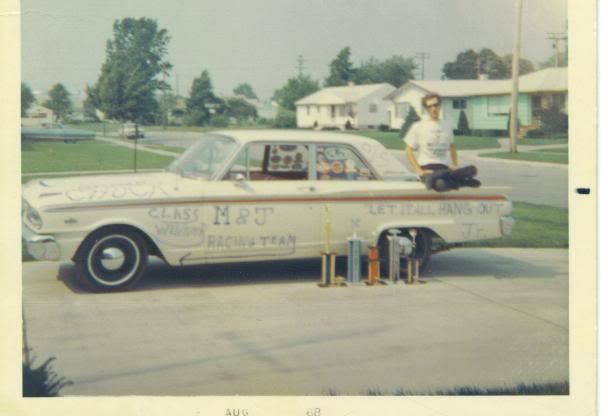 Dave said he and his friends would use poster paints to letter the car the night before goin to the track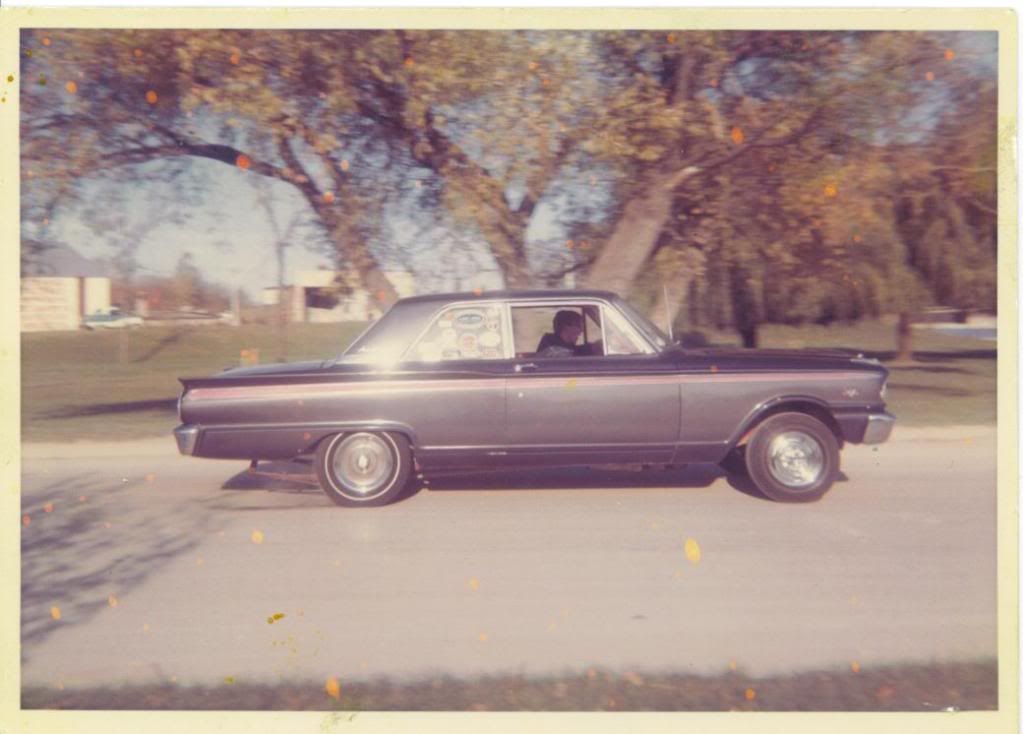 After a mishap with some fireworks the car was repainted 62 Pontiac blue charcoal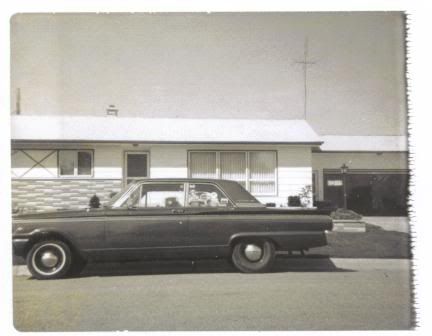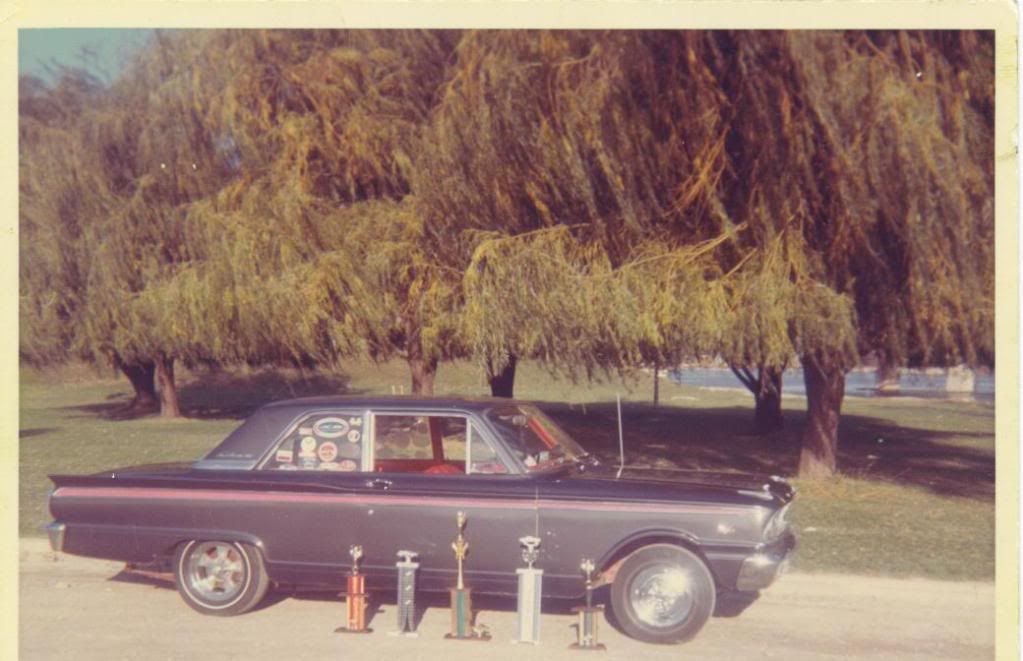 The car did well in a few different stock classes with several 260's (4 of them or so) a 221 and a 289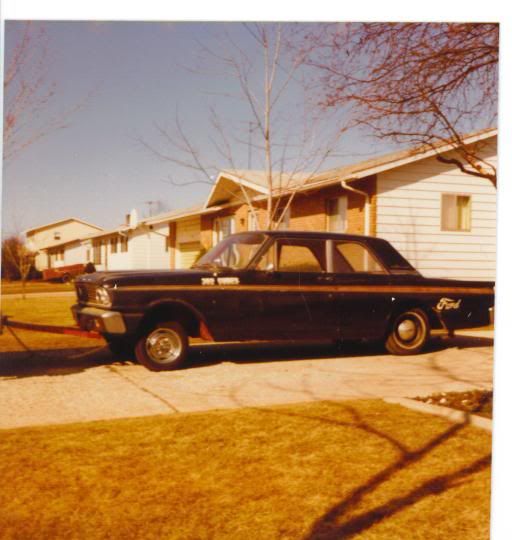 This is after the wheel wells were cut out but the car has small tires on the back for being tow bared to the track (I have the tow bar and the car still has the brackets on it). It was towed to the track behind 69 428 CJ Cyclone.
Around 77 the car broke a leaf spring pulling drive shaft and scatering a engine, Dave was very into scooters (a cool BMW chopper he still has) and the car sat until 82 when Dad got the car for Painting Daves truck.