After paying my dollar and walking into the yard, I spy this...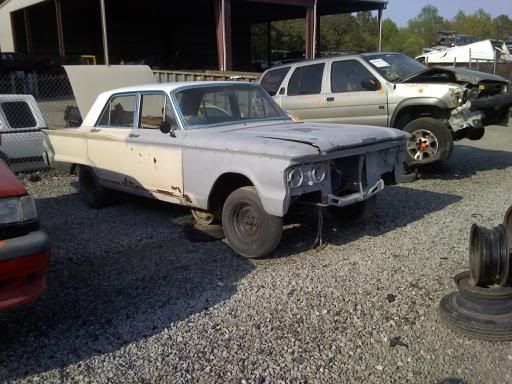 and upon closer inspection, this caught my attention...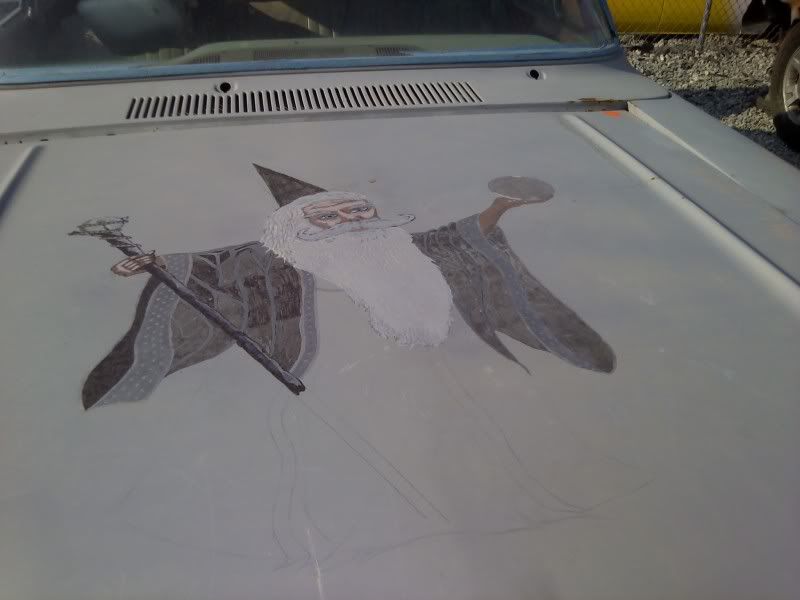 After talking to the yard manager (more on him in a sec), he said I'd missed being able to buy it by about a week. Seems some guy bought it to restore and just flat lost interest. He sold it to the yard and they had it in their for sale section for quite some time and nobody was interested. Now it awaits its fate in the pull it section.
If anyone is looking for parts, she's definitely worth a look. The 302 is complete from carb to oil pan....and just sitting in the engine bay, not connected to anything. Bumpers and other interior pieces are scattered throughout the cab, and trim parts, lights, and such are in the trunk....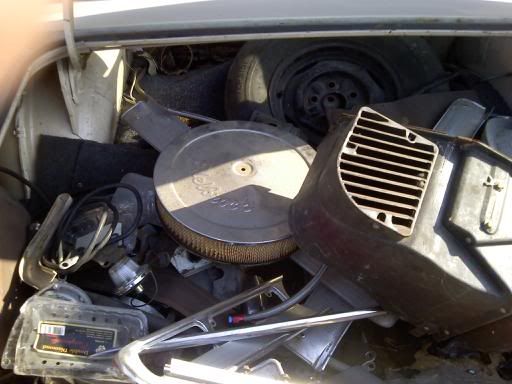 If you Ford guys need anything, give me a shout.
Now on to the yard manager. What happened here falls under the "I go to the junkyard way too much" category. As I'm looking this thing over. He comes over and starts talking to me about the car. This dude knows me
on sight
when I make my visits. In the past, he'd point out to me the new cars he knew were on my "parts interest" radar. It surprised me because I hadn't been there in over two years! Can't beat service like that.