Last Friday we put out a mass email to our customers announcing we would be making 3 Big Willie '69 Dodge Daytona Chargers in 1:18 scale die cast.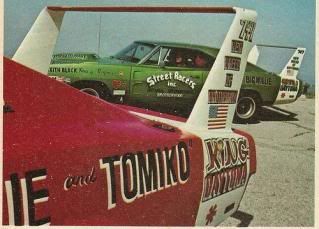 We will be making his Orange KING Hemi car, his wife Tomika's Green QUEEN Hemi car...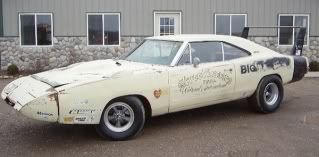 and the Light Yellow version that recently was on ebay.
All 3 will be an "as raced" early version (not like the yellow car now is) before they got extremely wild. Still to be pretty sharp, they will be lettered up as they were ran, have the t-thrust wheels, the tear drop lift off hood, some slicks of course, with the Orange & Green cars having detailed cross-ram Hemi's and CluchFlites, with the Yellow car having a 440 and TorquFlite. We are working with Willie on these, and hope to have samples of them at the Mopar Nationas. Willie may be there too.
Here's a link to all 3 cars on our site for full information. At least all we know right now.
http://www.supercar1.com/catalog/ind..._description=1