The story starts last summer when I decided I wanted more power, nothing new here.  I figured I could get a little mote by advancing the timing because my dad set it back after I got done racing so I could drive it home.  I liked it better with the timing advanced, streetability be damned.  So I went out and tried to bump the timing but turned it too far, oops.  Tried to get it close to where it was before and tightened the bolt back down on the distributor and hoped for the best.  Then I went to start it, yes I did just try and adjust the timing with the engine off.  After a couple of cranks... BOOM.  A really loud backfire and a chunk of exhaust missing.  I could also hear that there was at least one pushrod bent, luckily I have spares from the last time I changed them.  After getting the timing back to where it was driveable again, I drove it around all summer, took it to the track, found out I was a full second slower with no traction problems this time. 
The fall comes around and I decide I want to drive my Charger out to school, a lot of my college friends kept bugging me to bring it out.  The weather was nice, drove the car around all summer with no problems, figured it'd be alright.  The 2-hour interstate ride out went well, nice weather, just cruising along enjoying every minute of it.  While I was out at school, she ran normal, could still hear the tapping of the bent pushrod, gave some rides, everything was good.  The ride home was a different story.  It started off good and ran normal on the interstate, but when I got off, I noticed it didn't have any kind of power in low RPMs.  I hoped it was the cooler temperature, but knew it wasn't.  When I got closer to home, I decided to try a burnout, didn't happen.  I made it home and basically parked it for the rest of the year. 
Today I took the intake off to change the pushrod or pushrods and this is what greeted me.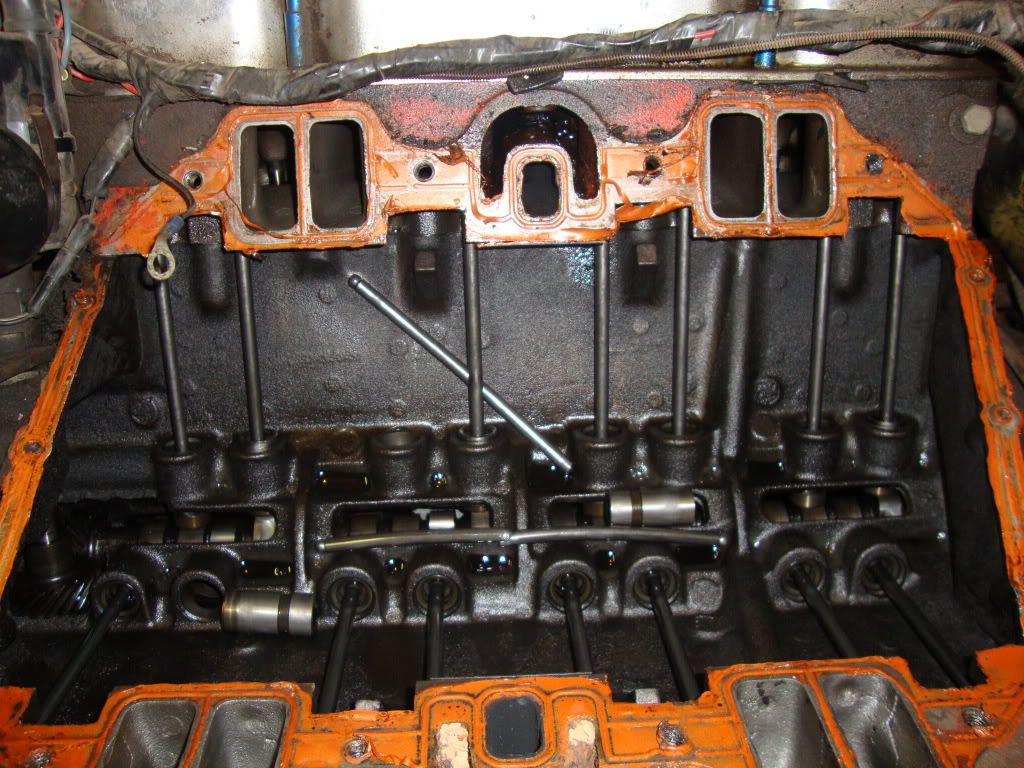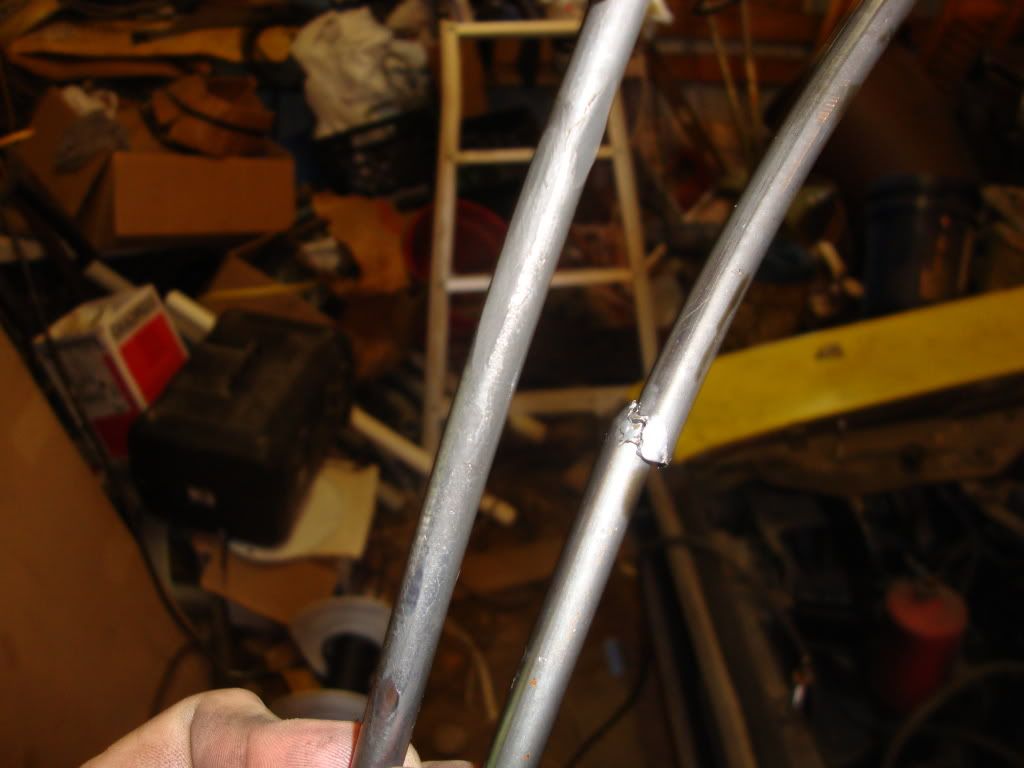 This last one you can't see in the picture, but the end is broken off of the left pushrod, I didn't realize it until looking at the picture now.
2 broken, at least 2 bent
Hopefully the missing end is sitting in the oilpan and it'll come out whit the oil, we'll see.