Back in '92 I needed some basic cheap transportation....... and a neighbor had this car that his son wrecked.
I bought the car, and my Grandpa tucked me under his wing and oversaw my labors. He coached me on what to do, and stepped in to lend a hand when needed. We ended up needing to cut the fender completely off to straighten it out, just wouldn't move otherwise.
I wish I had more pictures of this time. I miss my Grandpa everyday, extremely glad for all of the goofy projects we spent time on together though.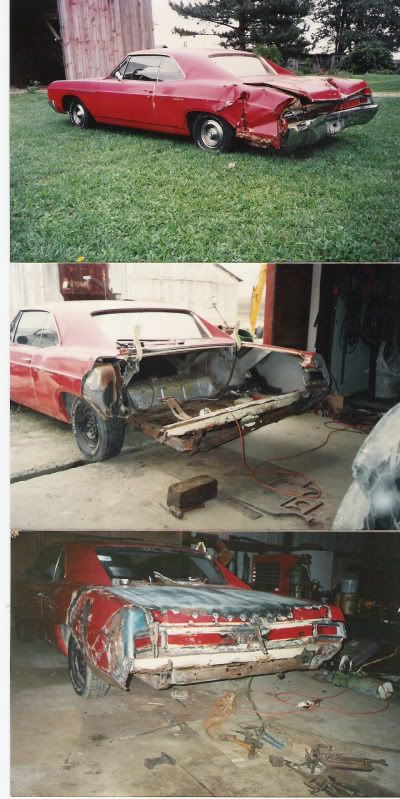 This is what the car looks like today, 18 years & 70,000 miles later. Our work wasn't perfect by any means, infact a blind man would chuckle over the work. But quarters simply weren't available for this year/model, and we made it useable for very minor outlay.