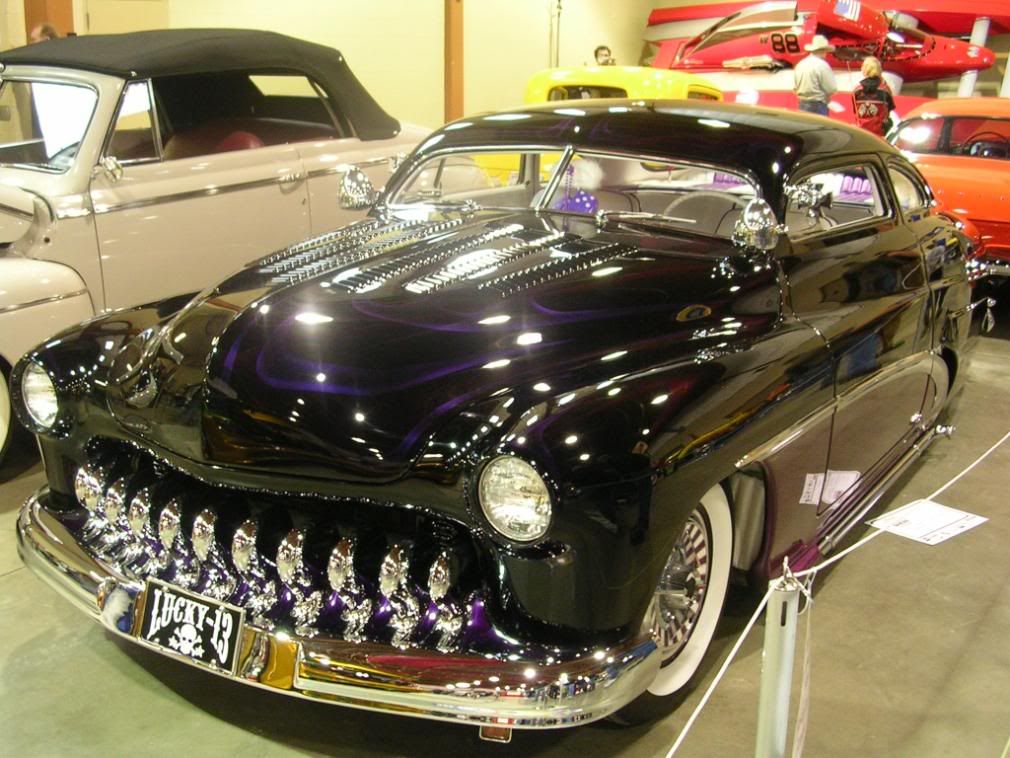 Sweet Merc
Early Jet dragster
Another sick Merc
Cool Dodge roadster pickup with mechanical injection and push-button trans
Blown Hemi!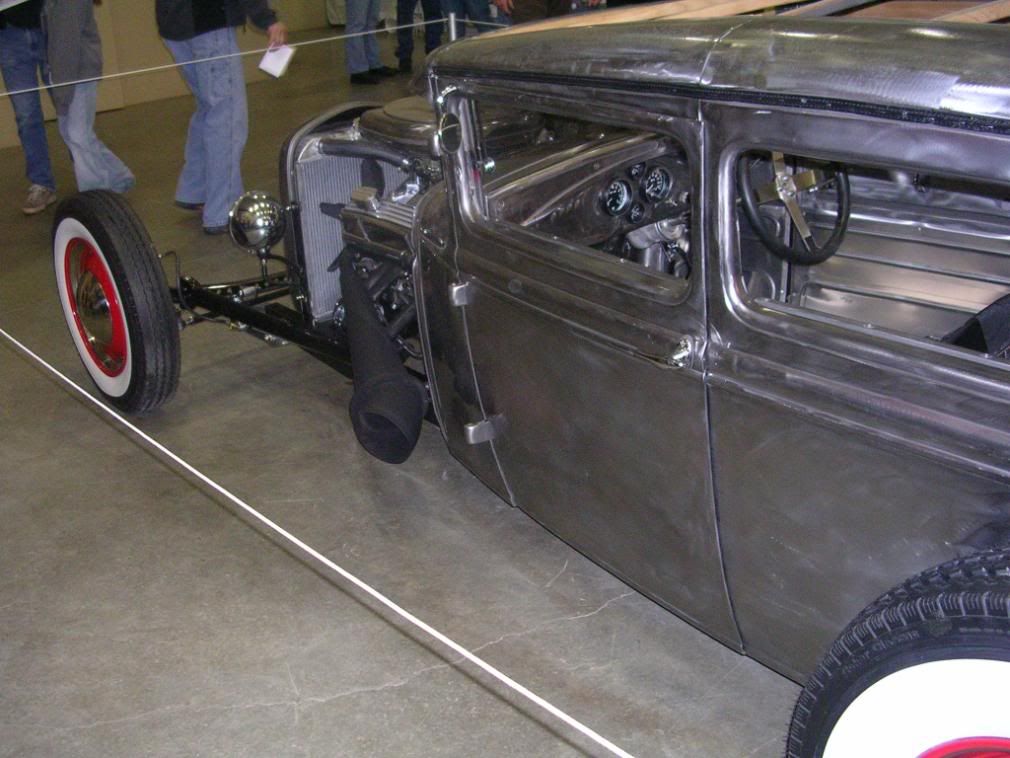 Cool A-Bone Sedan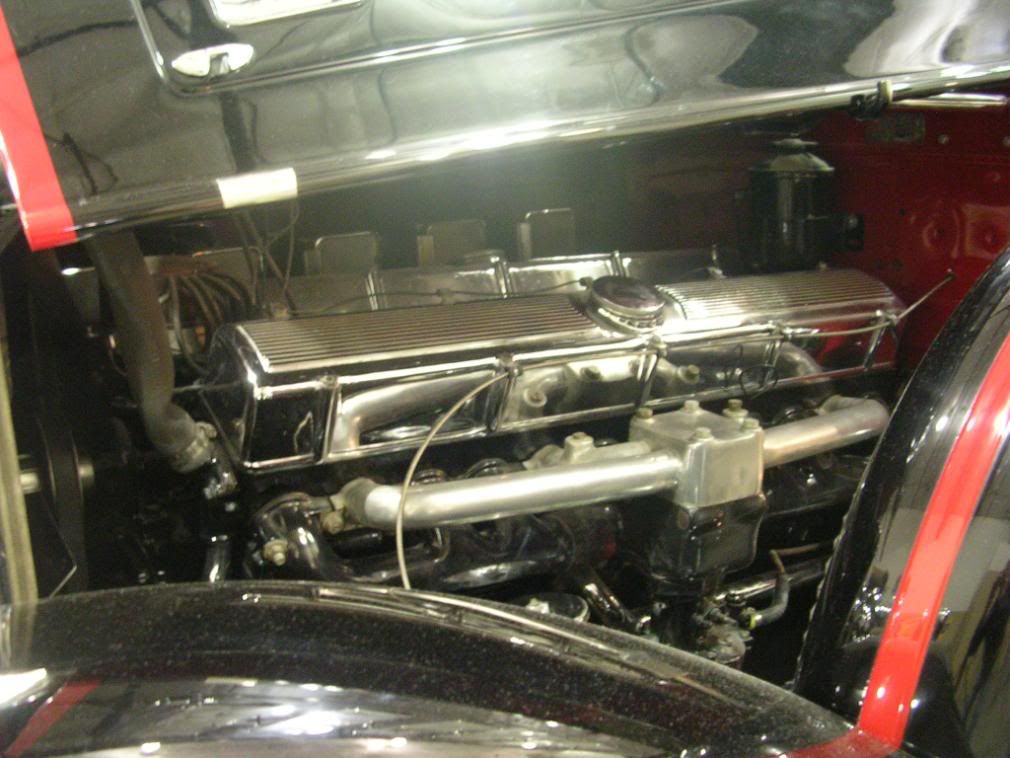 Cadillac V16
Cobra Coupe my buddie's shop put together.
Cool roadster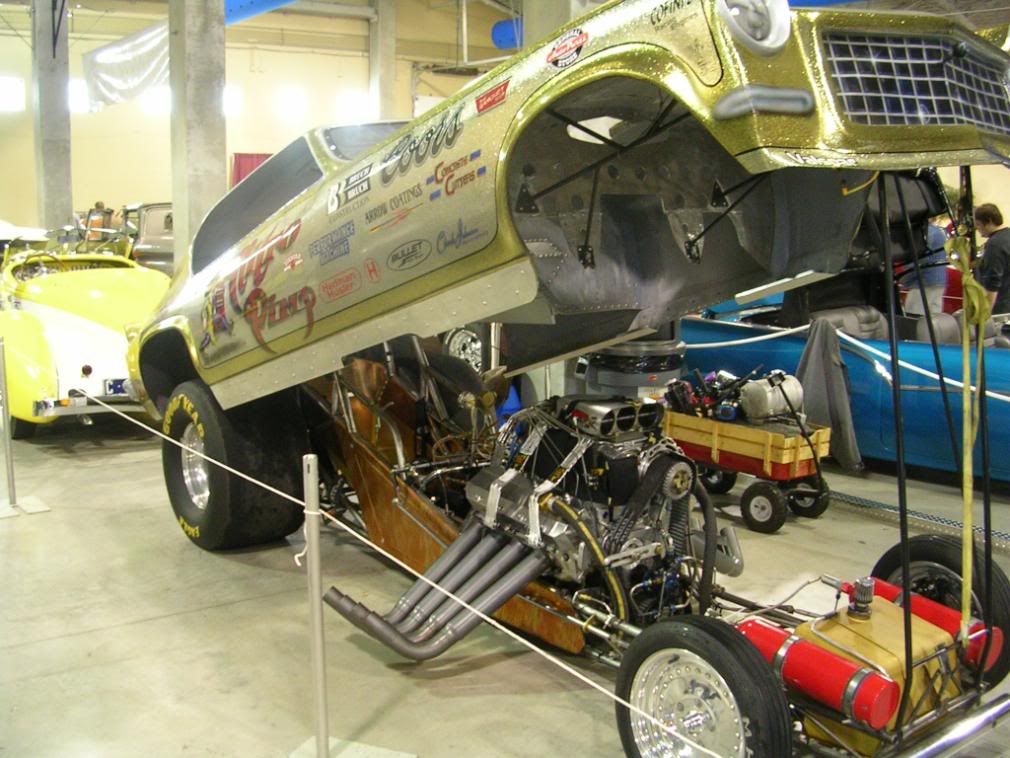 Obnoxious metalflake on the Nitro Pimp
I want one!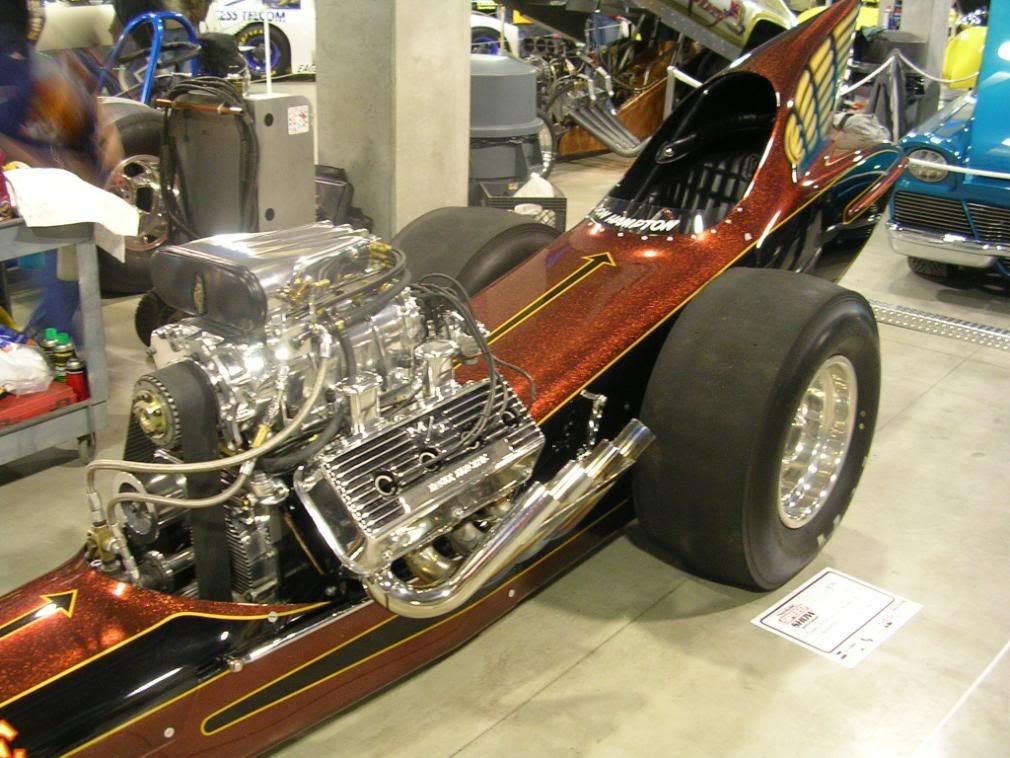 I liked the paint on this one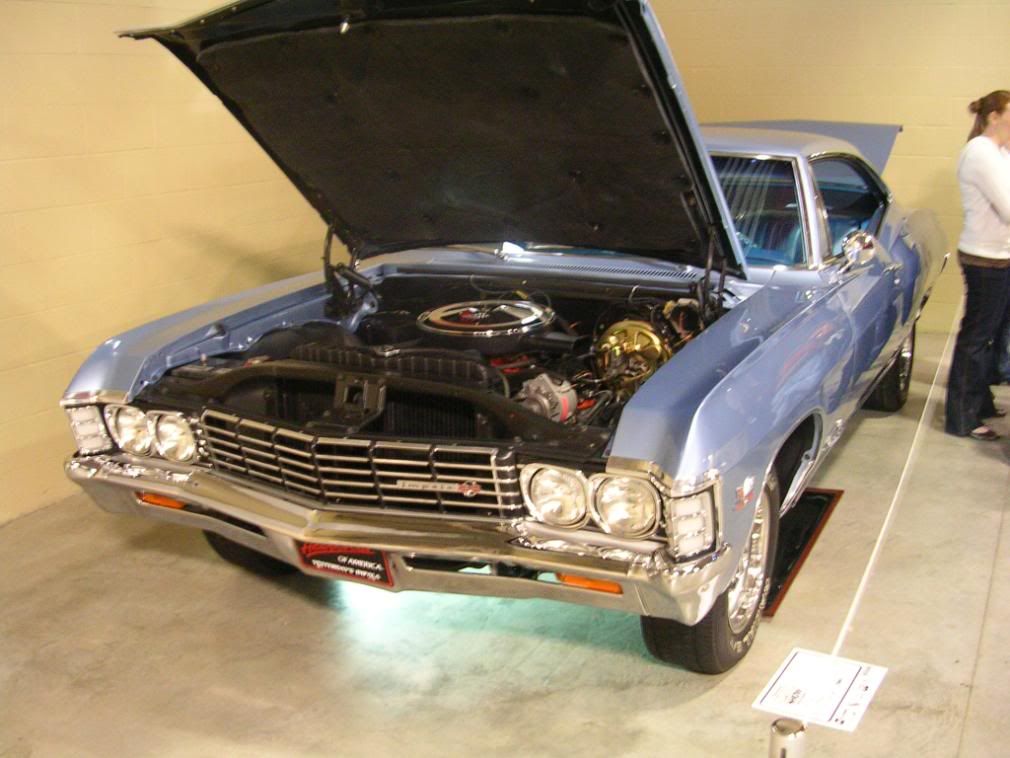 1967 Impala SS with 427 power. Sweet car!
Engine from low-ass Chev pickup
Low-ass Chev pickup would surely lay fender!
This truck was sick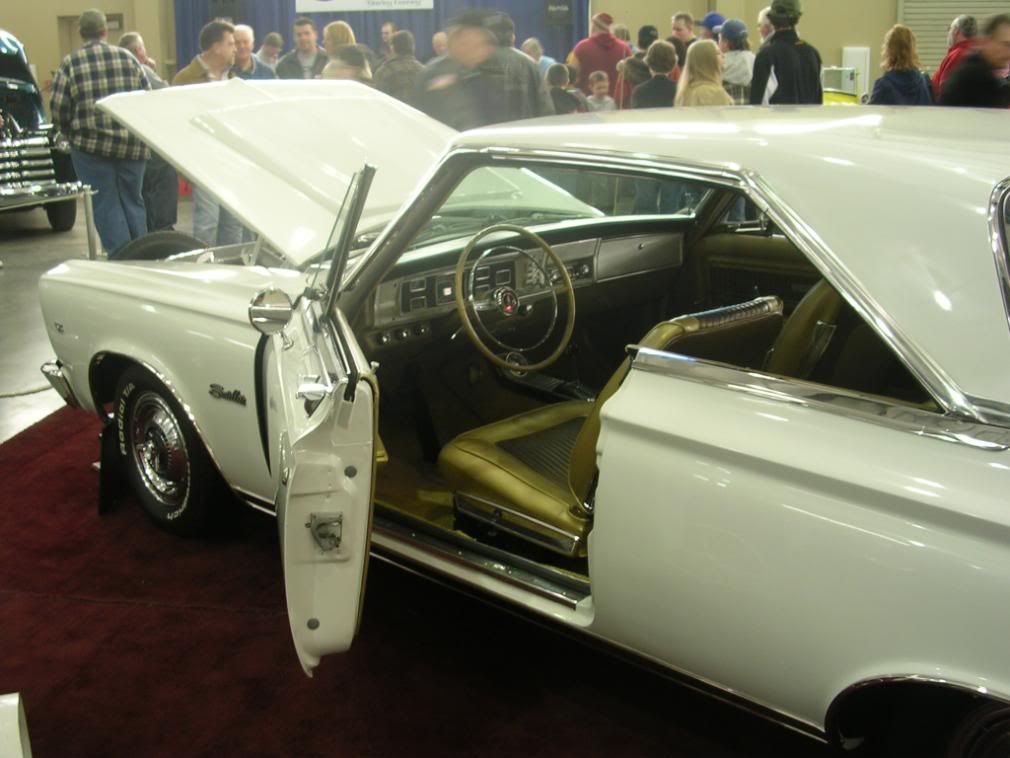 Hemi Satellite with gold interior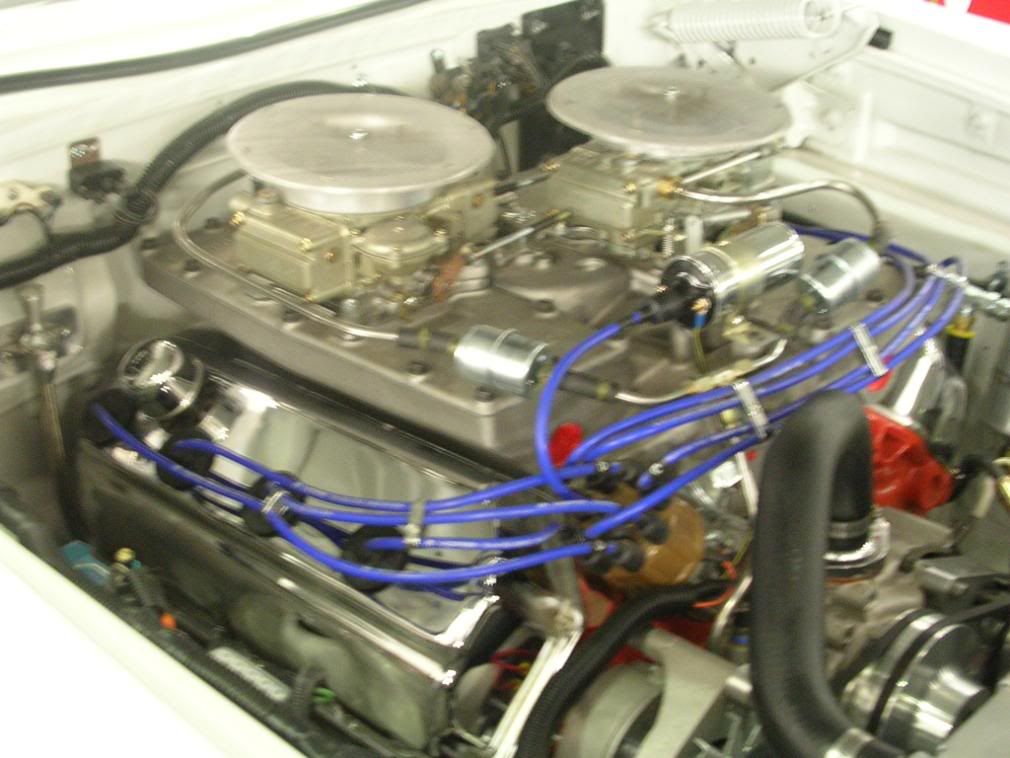 Engine from Satellite
One of my favorite cars, W-motor powered!
Nice louvers
Ferrambo, the Riddler winner. The paint was amazing, but instead of a full interior, I would have put a cage in it and gone open road racing.
Ferrambo powerplant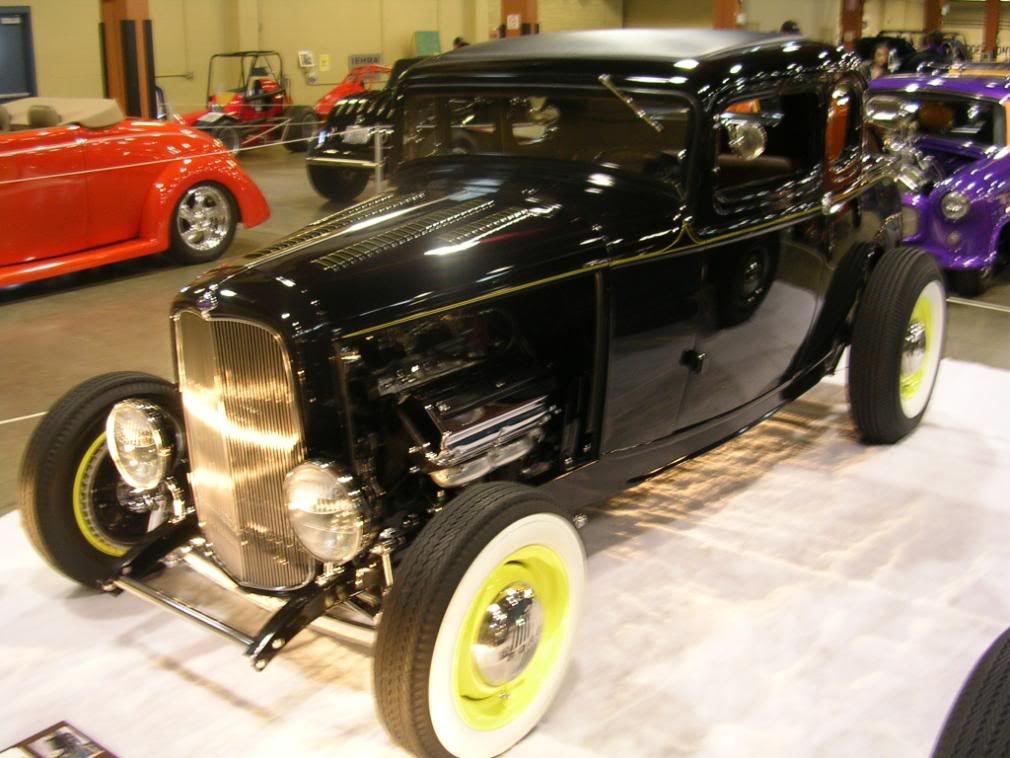 Cool Hemi powered coupe