Step aside, Marlon Brando - there's a new "Wild One" in town. I'm going to need to tune up my raping and pillaging skills. Anyone have an old motorcycle trophy I can attach to the handlebars?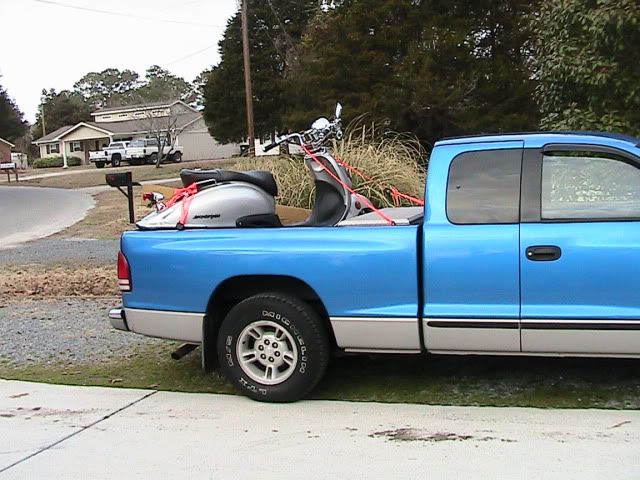 I just got back from Moorhead City where I picked up this Craigslist score. It isn't perfect but it is pretty good. If I had better light I'd take more shots but this will have to do for now. It's a 2005 150cc TNG (which stands for "Twist 'N' go - no foolin'). It has the mighty one speed (or is that all speeds?) transmission. This is a product of the finest Chinese engineering and is surprisingly light for being made out of cast iron. The biggest feature - 258 miles as of when I picked it up. The price seemed reasonable but it will need just a bit of sweat equity. There's some chrome that's deteriorated and the turn tickers don't. A little elbow grease and it should be fine. It's as smooth as an old Harley and I know several people who have experienced that and lived to tell about it (actually, it's pretty good).
Primary function - with my crappy heart I can't exercise King as much as he needs but I CAN scooter him. I just did a lap of our circle (about 1/2 mile) with him at a brisk trot and he did just fine. There's a little pulling but not bad for a completely new experience. The scoot is quiet enough that he's not at all freaked by it and I maintained about 10 mph w/o much difficulty. Not sure if this will continue but so far so good. I'll have ME snap a shot of us at speed the next time we venture out (it's supposed to rain tomorrow).
I'm thinking this COULD double as a pit bike - IF I can keep ME off of it!
Dan