Re: Water heater woes...
OK, after getting a lesson in sweating the pipes, got everything done Saturday. Because I had 3 runs to Menards or Lowes, it turned into a 6 hour install. I blame the Nationwide race.
;D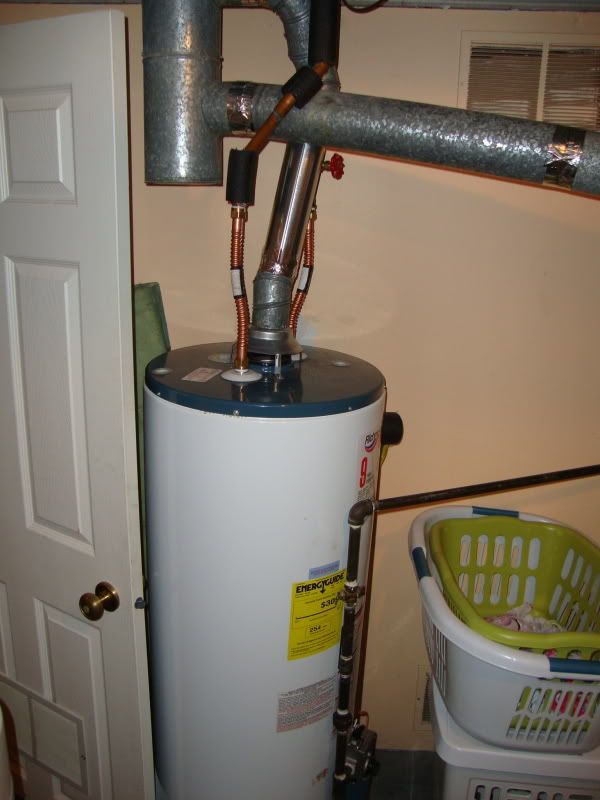 We installed a new shut off on the hot water side.
Dad elected to keep the pipe with the crazy straw look, and just install a heavy copper flex line with some thick rubber gaskets.
I tossed on a bit of pipe insulation on the hot line.
$600 to fix this. AC stuff is going to have to wait a bit now. :-\