One of the great things about having kids is being able to teach them stuff and see them take it and run with it. I had an opportunity come up for for that last month, and am pretty proud of how my son did.
Each kid in my son Cams science class got an assignment into give a presentation on some various mechanical principle. Cam was picked to do one on gears. Yehaw! Right up my alley. I suggested that he build a cut-away of a 4 speed transmission, and demonstrate to the class the principles of gear reduction and the flow of power through the gear box.
He learned alot, now he really understands how the power flows thru the trans, how the gears shift, plus he learned more about setting up and running the Bridgeport verticle mill.
I dug through my pile of spare tranny parts, and found a 23 spline, small bearing iron case that I was willing to sacrifice, and a set of pro-shifted Hemi gears that I was willing to donate on a temporary basis, (till I blow up another tranny and need them back) :o
First off, he had to learn how to securely mount the case in the mill, select a suitable end mill, mount it in the collet, and select the proper RPM.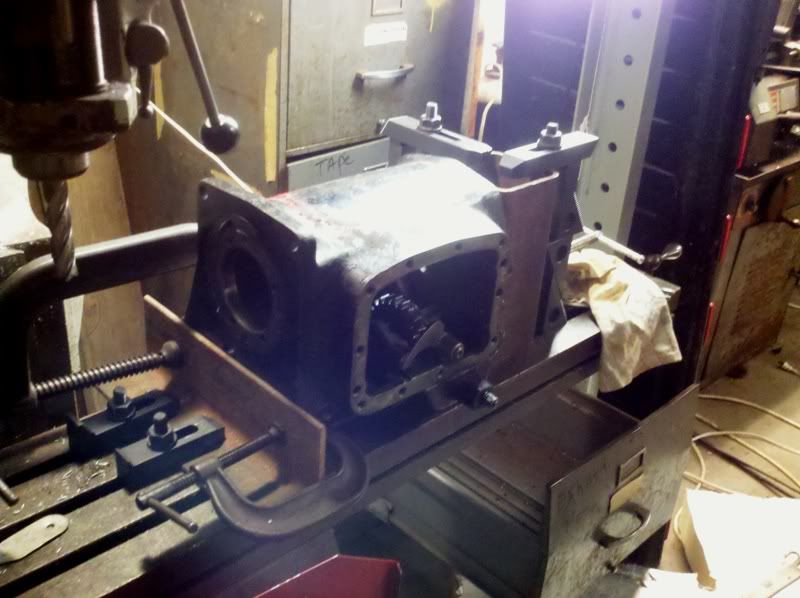 Then he had to get the feel of the proper feed rate for cutting the iron.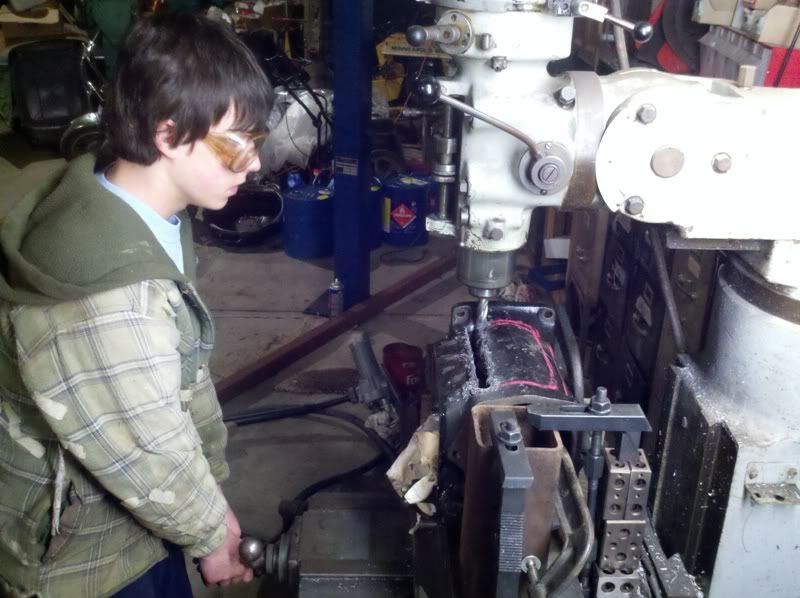 and cut away the top of the case.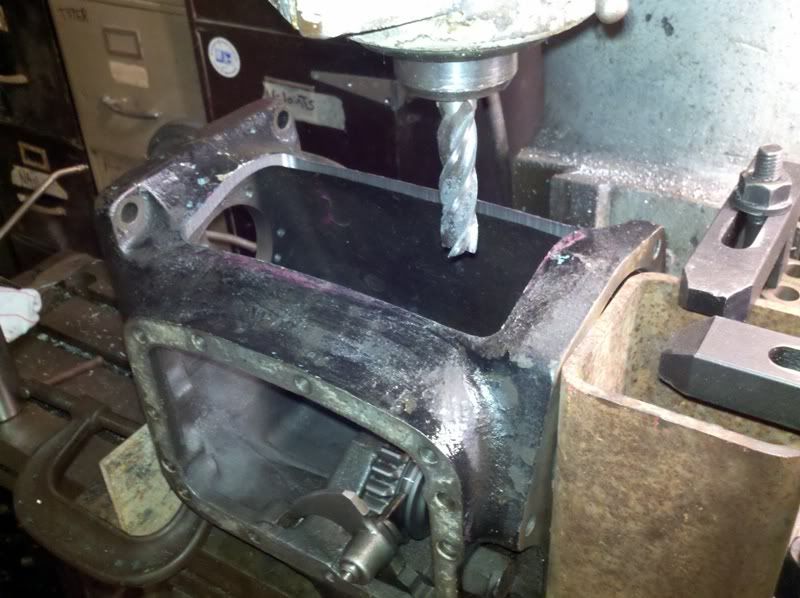 Then he repositioned the case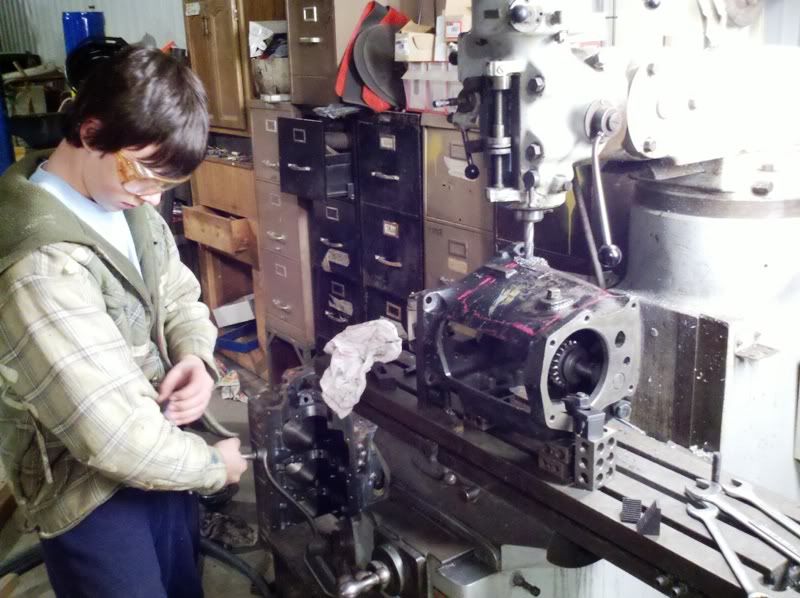 to cut away the side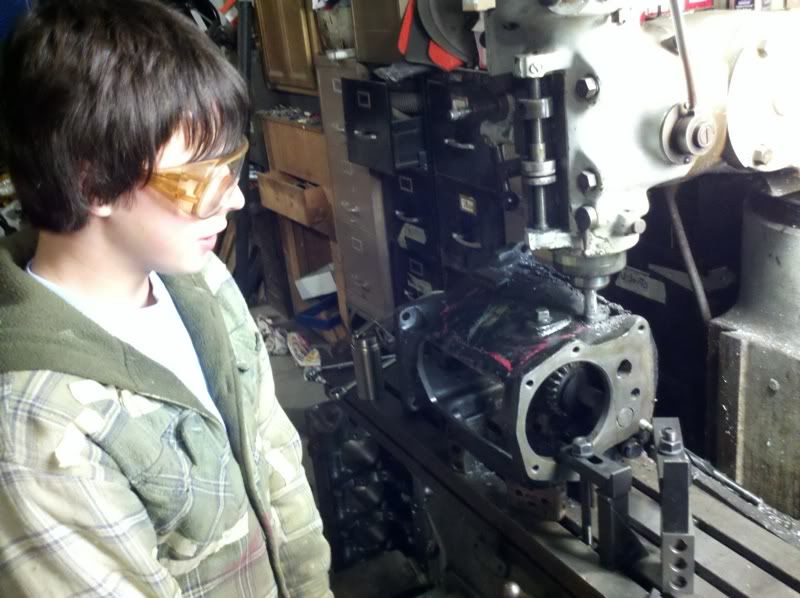 Once the cutting was done, he used a flap wheel on a die grinder to debur the cuts. He liked the way the flap wheel shined up the metal, and decided to polish the whole case with it in lieu of painting it.
Then I guided him through the assembly process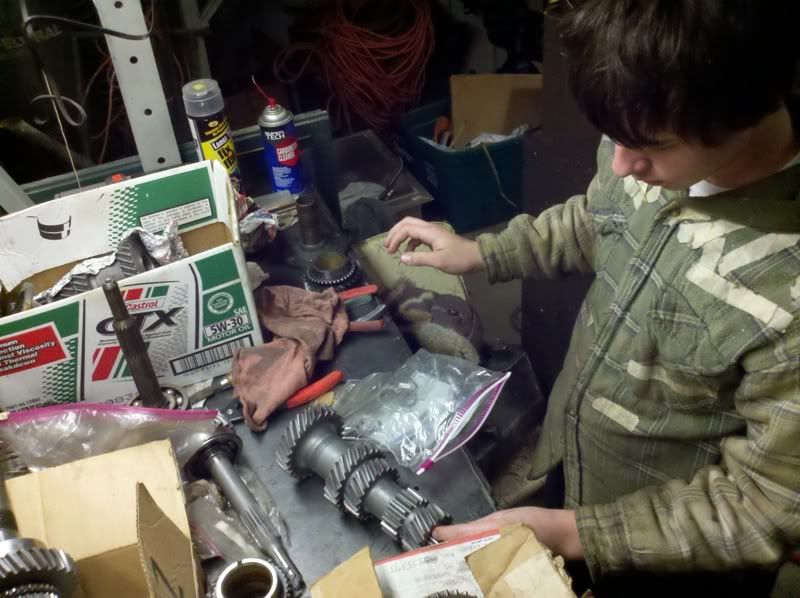 I don't think he's ready to start assembling trannys on his own yet, but he's getting the hang of if. I'd explain a task, like assembling the needle bearings into the cluster gear bore, then walk away and he'd get it done alright.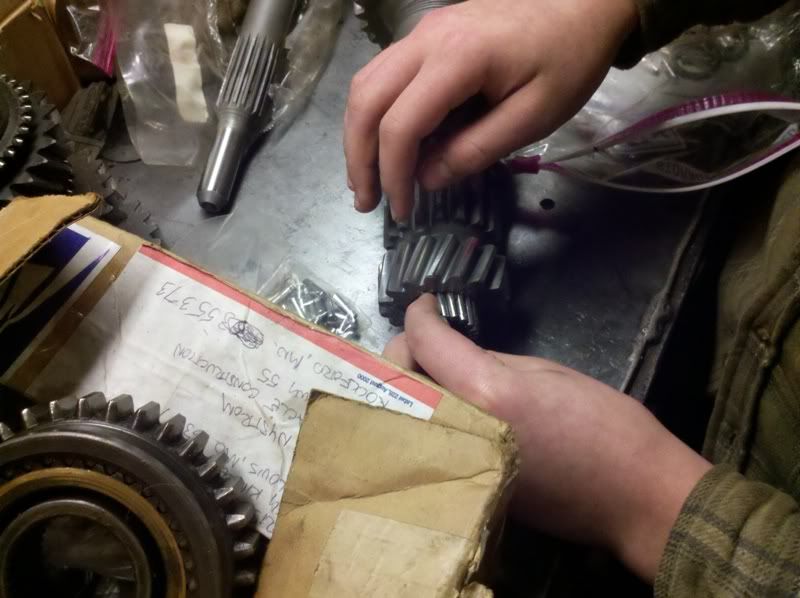 Once it was all done, he mounted it on a wood stand and put a hurst shifter on it.
He had to get help carrying it into school, it still weighs about 80 - 90 pounds. After he gave his presentatin, his teacher actually clapped. They kept it there on display for a couple weeks, so he just brought it home friday. I think I'll keep it on display in the shop. ;D