Multiply the barrels by about $600. More in the truck. They stopped to fill up two of the trucks in MO, $1800 of diesel.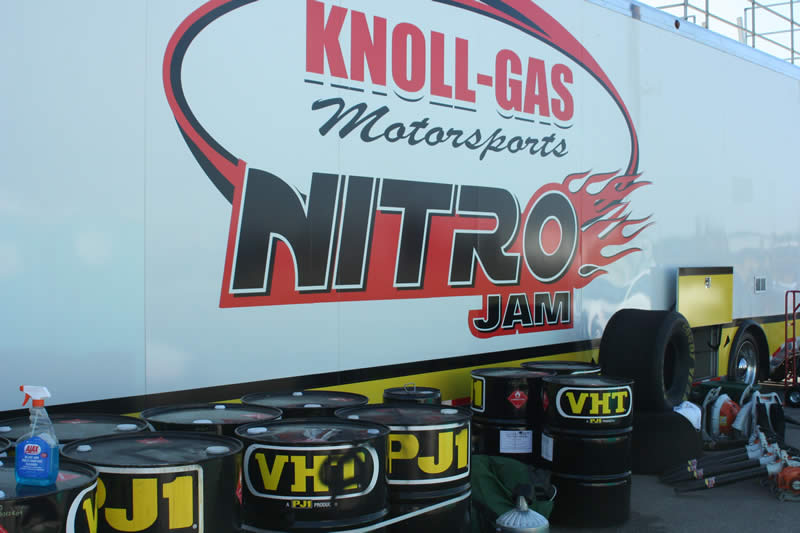 I didn't get to ask, but it looks like a real Yenko.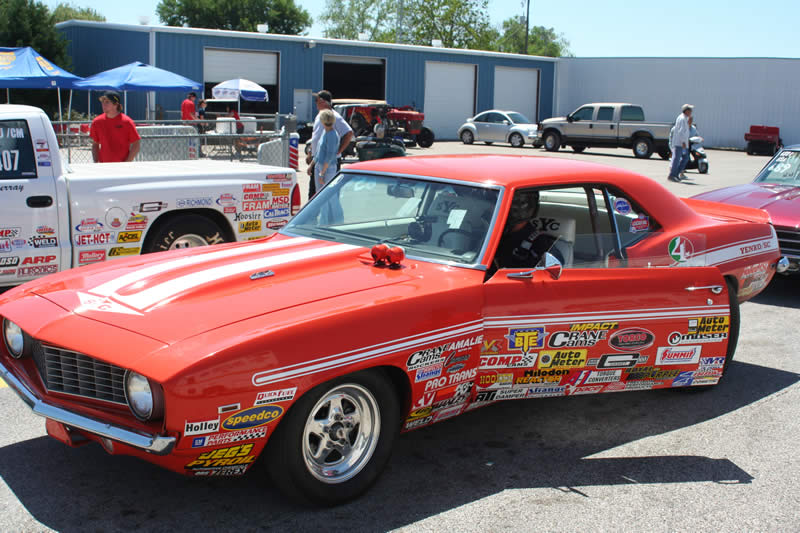 What's cooler than having a Top Alcohol Funny Car?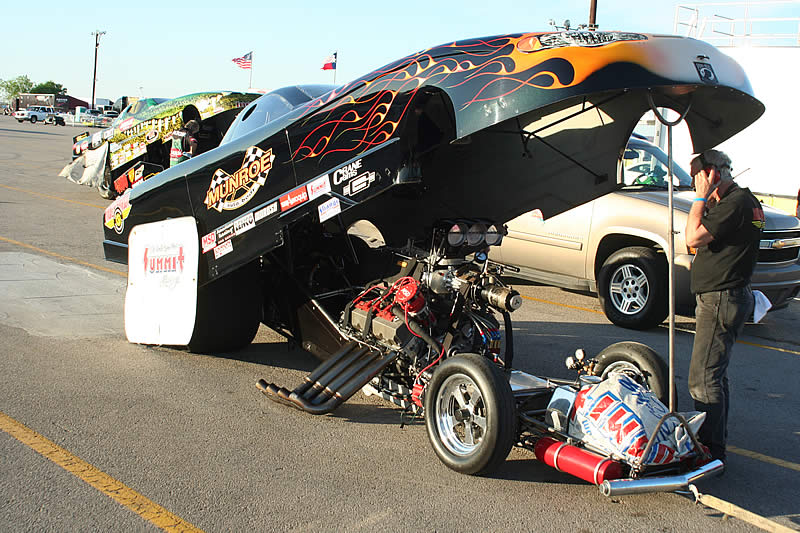 Maybe your tow vehicle for your TAFC.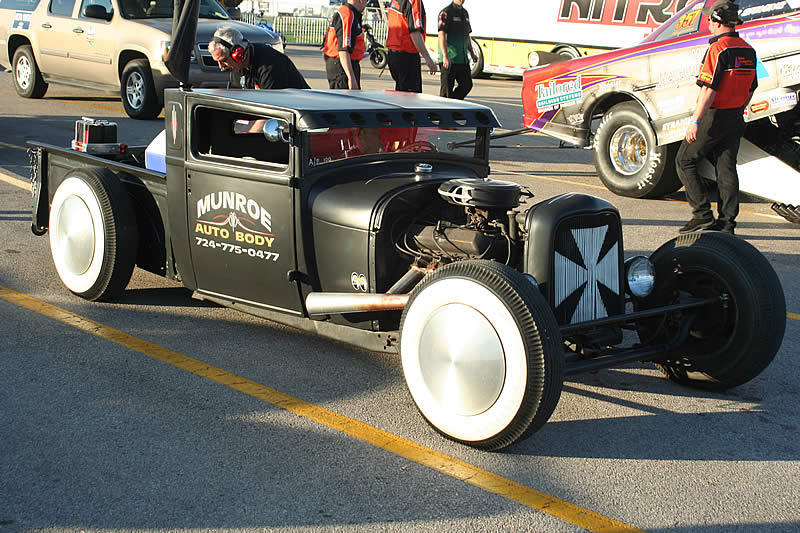 Love those promods. Didn't get many shots but there were a bunch of them.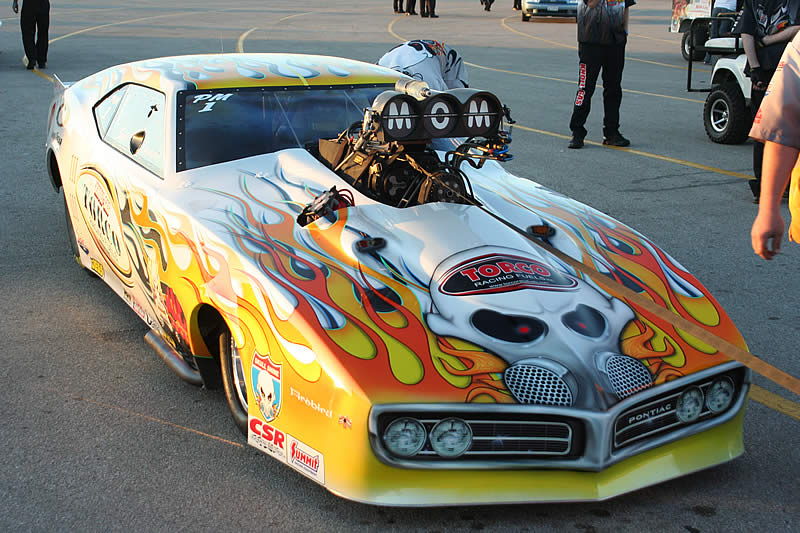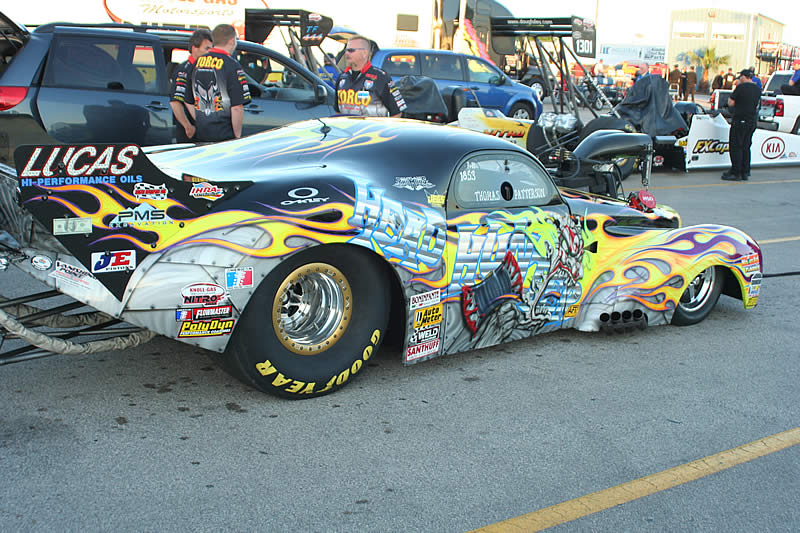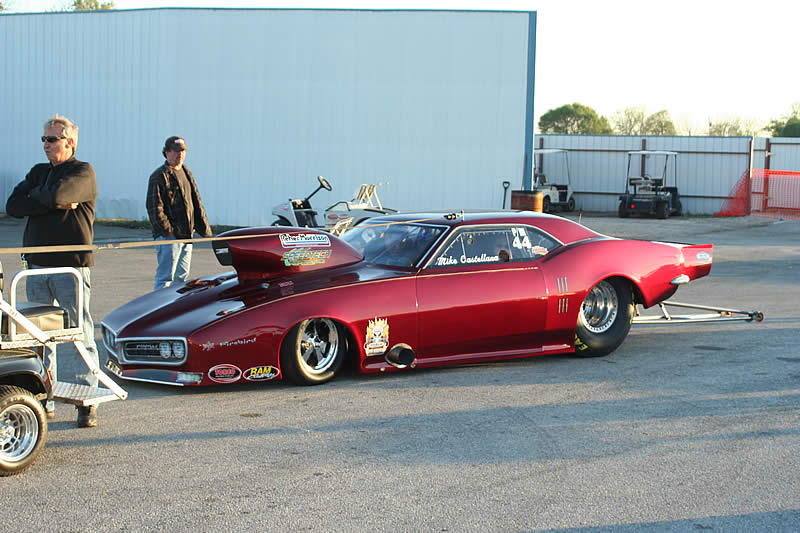 Just cool graphics
Top Fuel - get ready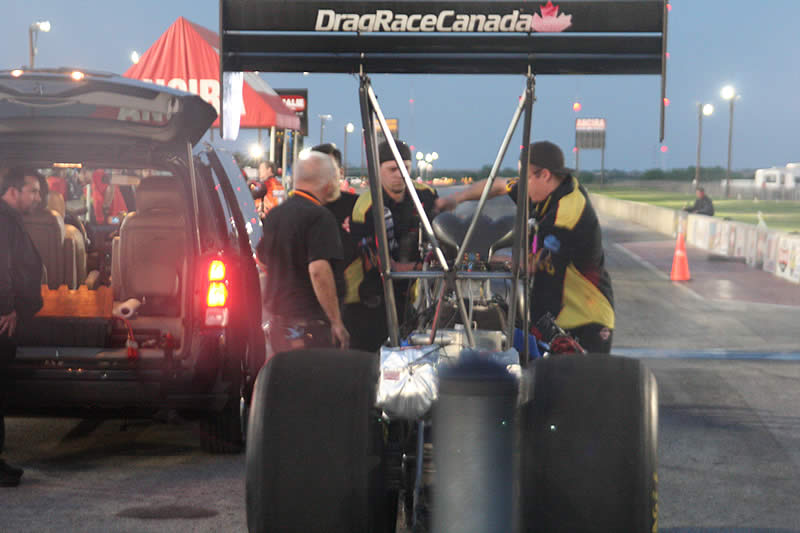 Warm up
Back 'em up in the groove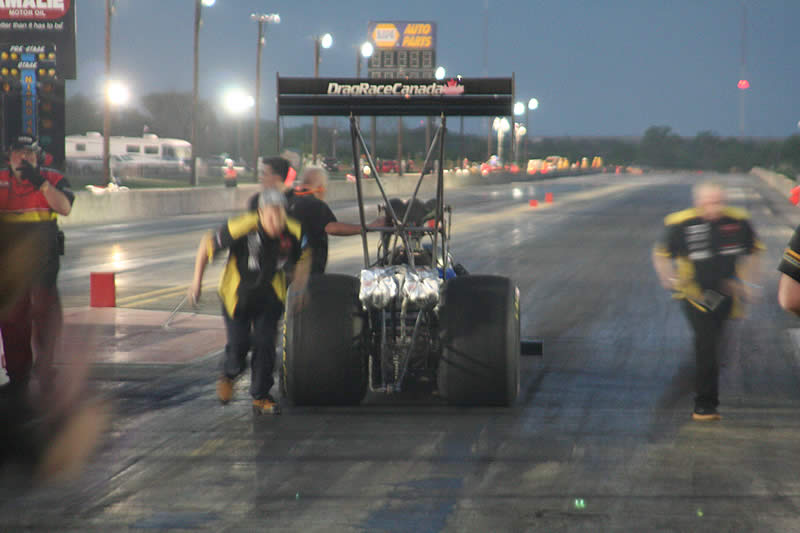 GO! - I see sparks, tune up must be spot on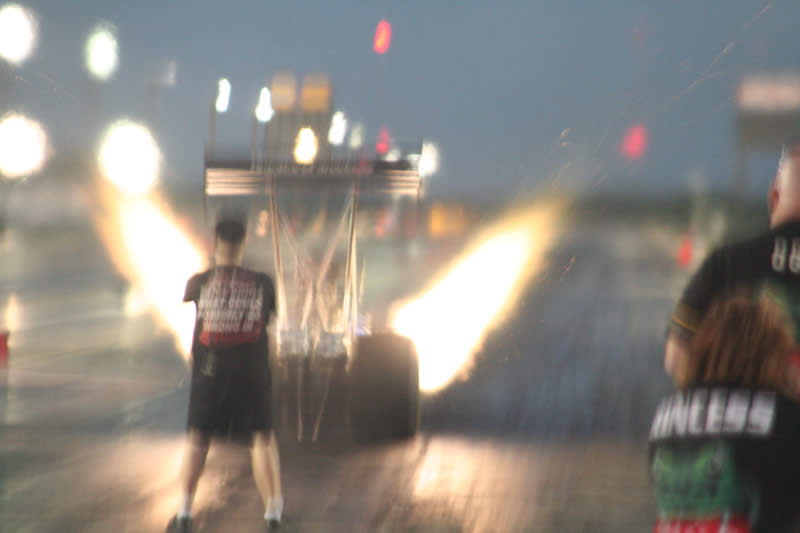 To the moon! His shirt says "What could possibly go wrong..."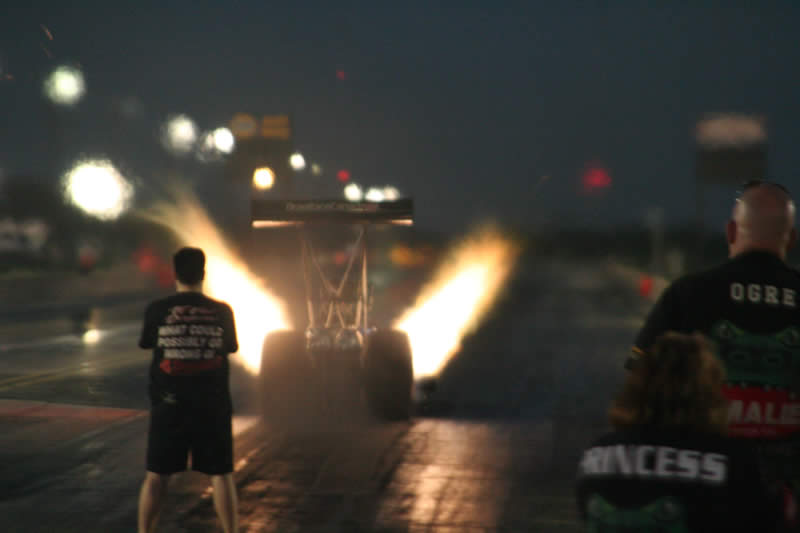 About that tune up...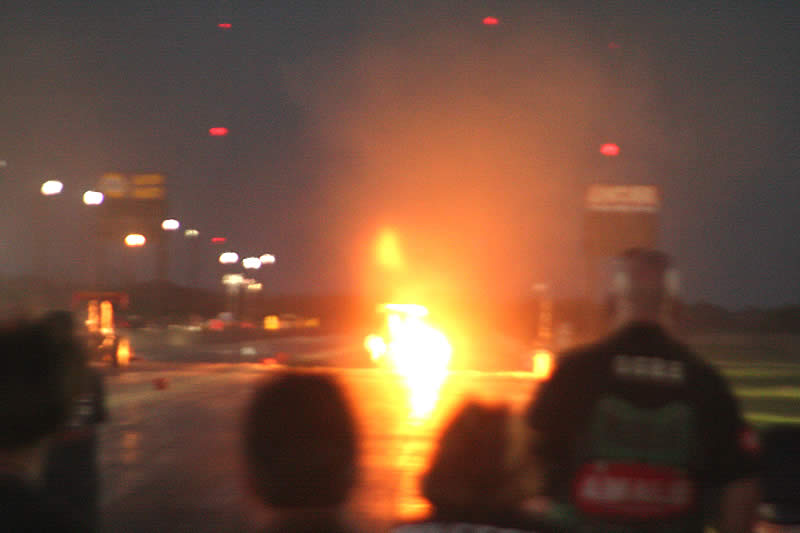 I saw it all through the lens, but the
[email protected]
#$# Canon stalled and wouldn't fire for a second.
I'd have got more, but I really wasn't supposed to be shooting up there anywho. One of these days, I'll nab some kind of press pass and get in front of those beasts. We spent part of Saturday down next to the rail by the starting line during pro qualifying. Access allowed provided the camera was bagged. When we went to dinner, we looked like diesel mechanics from all the rubber on us. Left rubber spots on the table at IHOP.
Night of Fire this Saturday at our track - now there I have the full run of the place. If I want to stand on the track in front of a jet dragster, I can. Should have some good pics from that next week.