It was riding my bumper for 8 hours yesterday, I think it wanted to stay with us. All i did was feed it and it just followed me.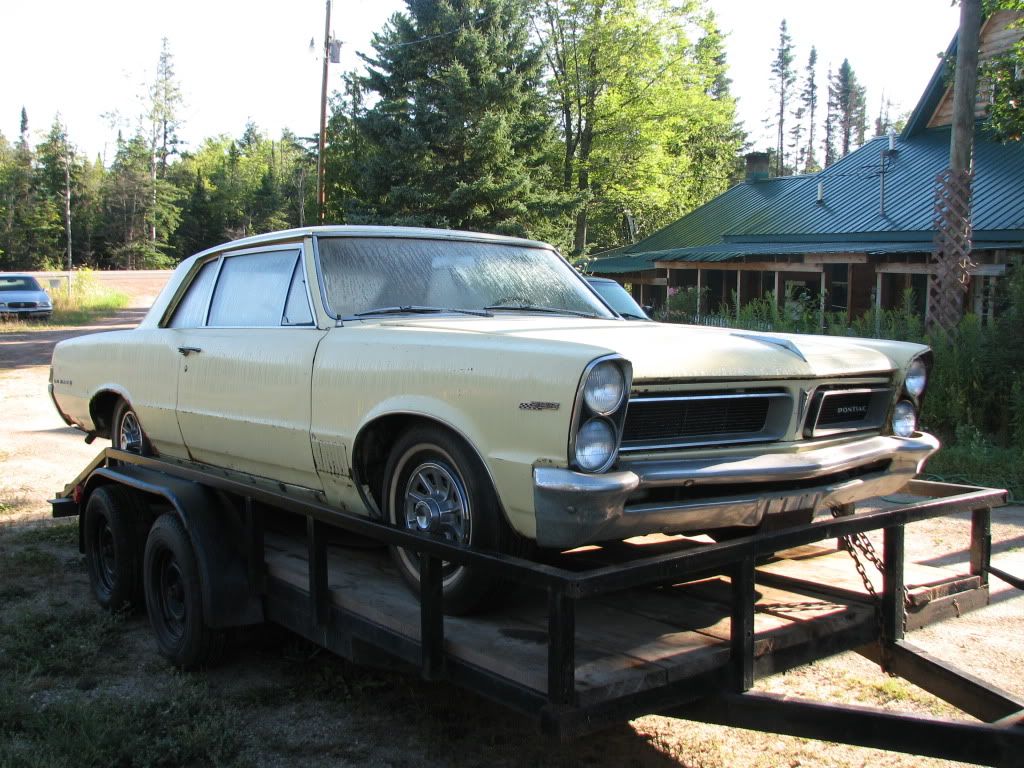 I have a sickness. Or a weakness, but its definitely a condition. They multiply like rabbits, somehow there are now two 65s here, and another LeMans has joined the group.
To me the rust is minimal, but it does have some in the usual places. THe trunk needs a piece but the floors look ok upon a cursory inspection, still might have some pinholes or something I cant see from the bottom, but it isnt bad. Its a freakin show car compared to the other 65. This thing is like a time capsule, it has tires almost as old as I am on it that hold air and arent weather checked, the interior is nice, and I can tell where everything is supposed to go on a 65 because it is there on this one. Hell I think the purchase price was worth just knowing what its supposed to look like and where it all goes!
Now the big question, does it become a go fast for $5k ride, or do I do something interesting with it?