At one point we were cut off from surrounding towns, but I managed to get out and get some pics when it calmed down.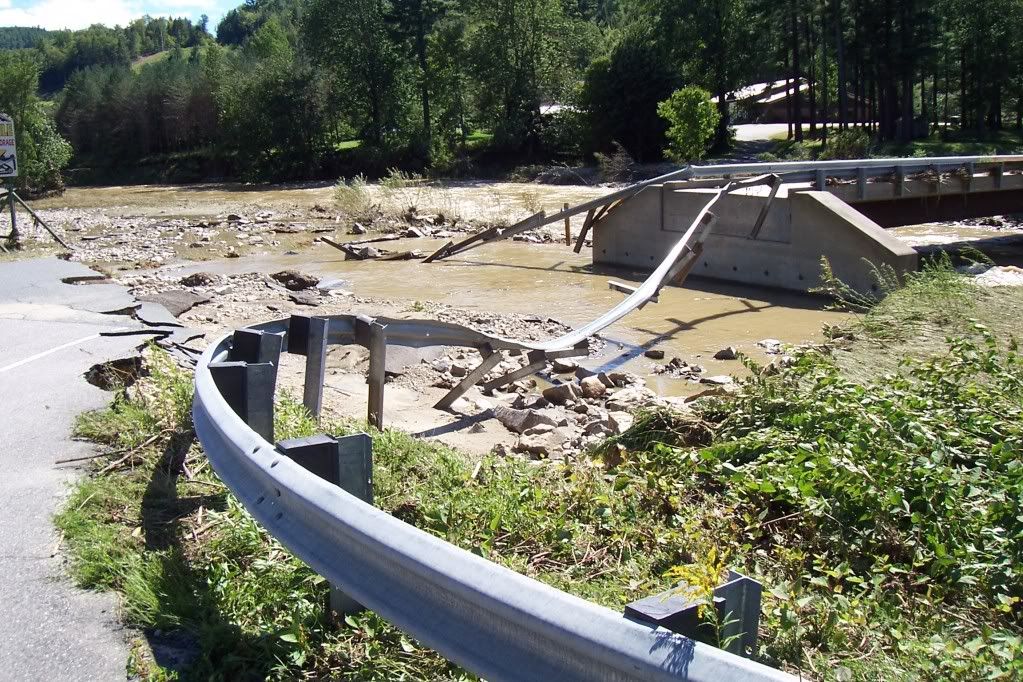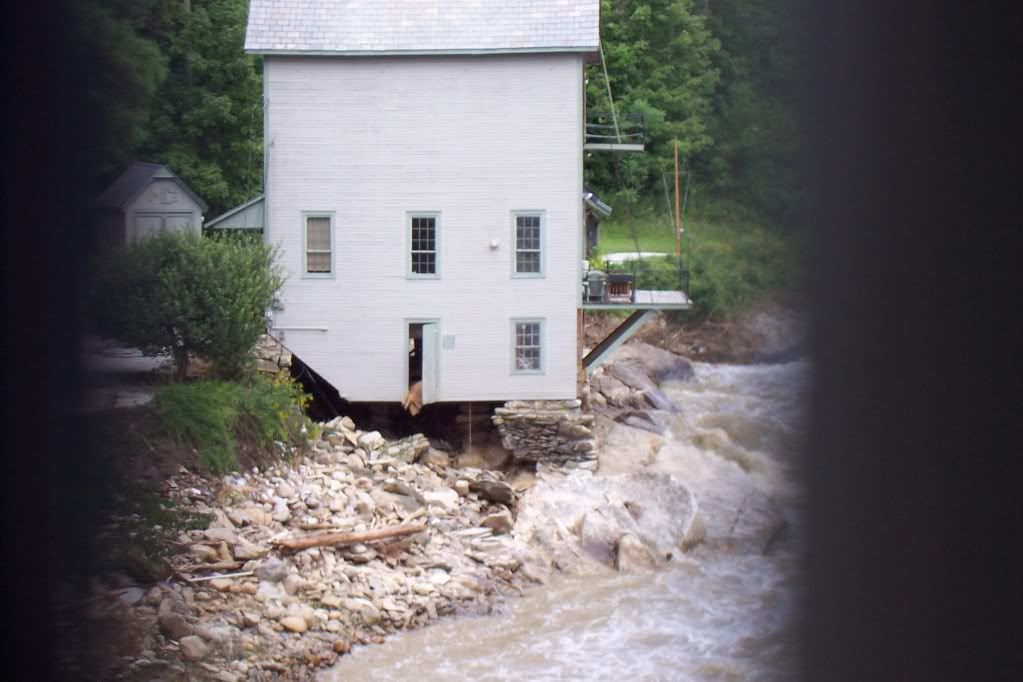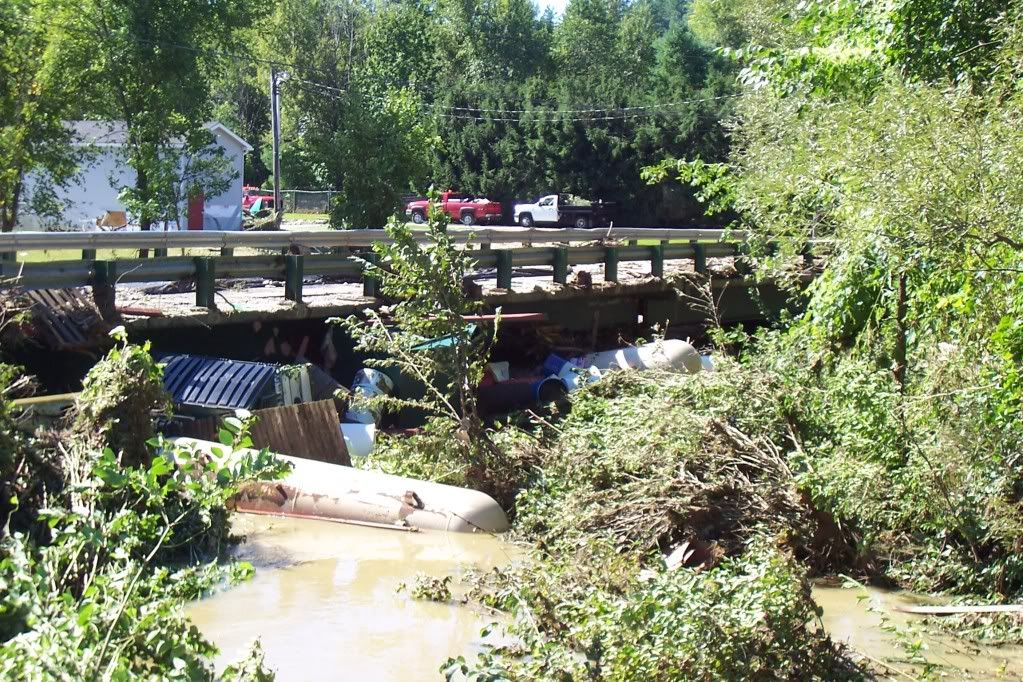 This shed travelled about a quarter mile and ended up here.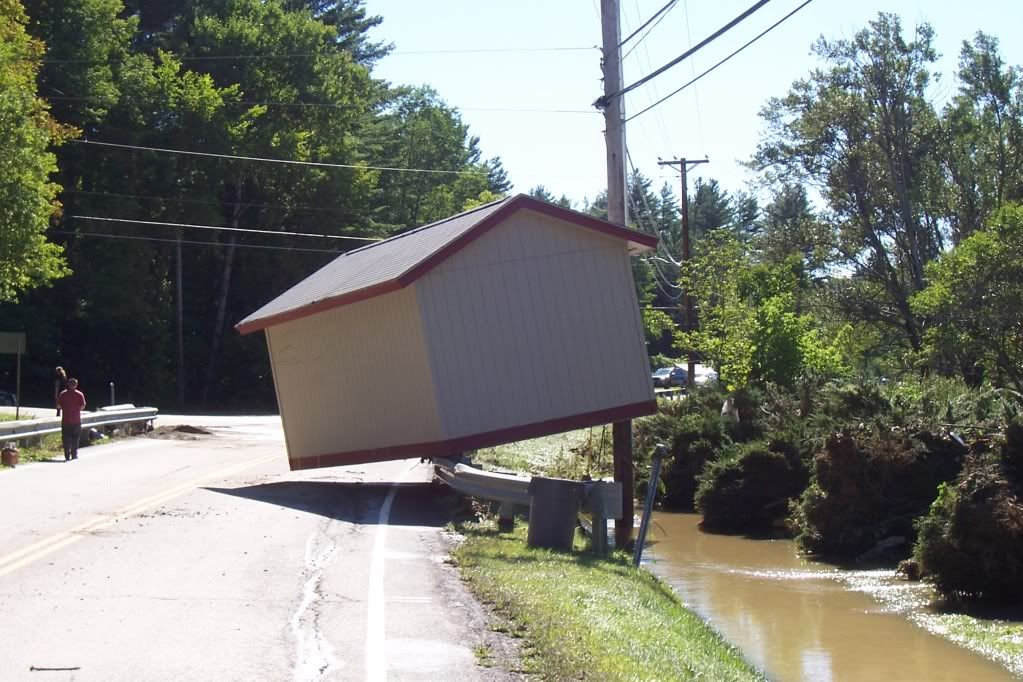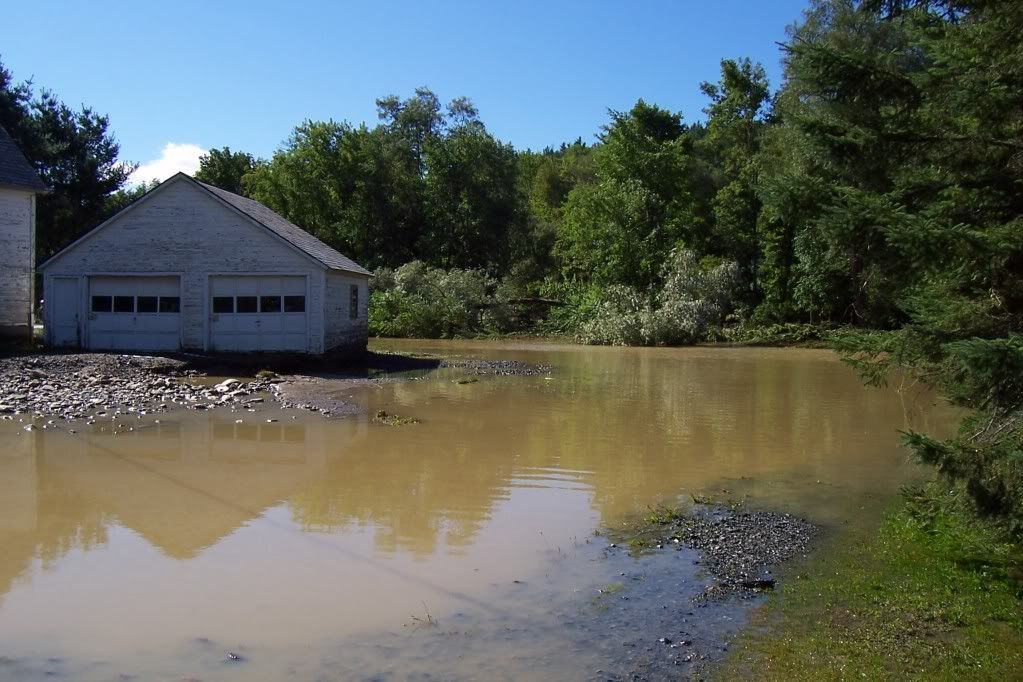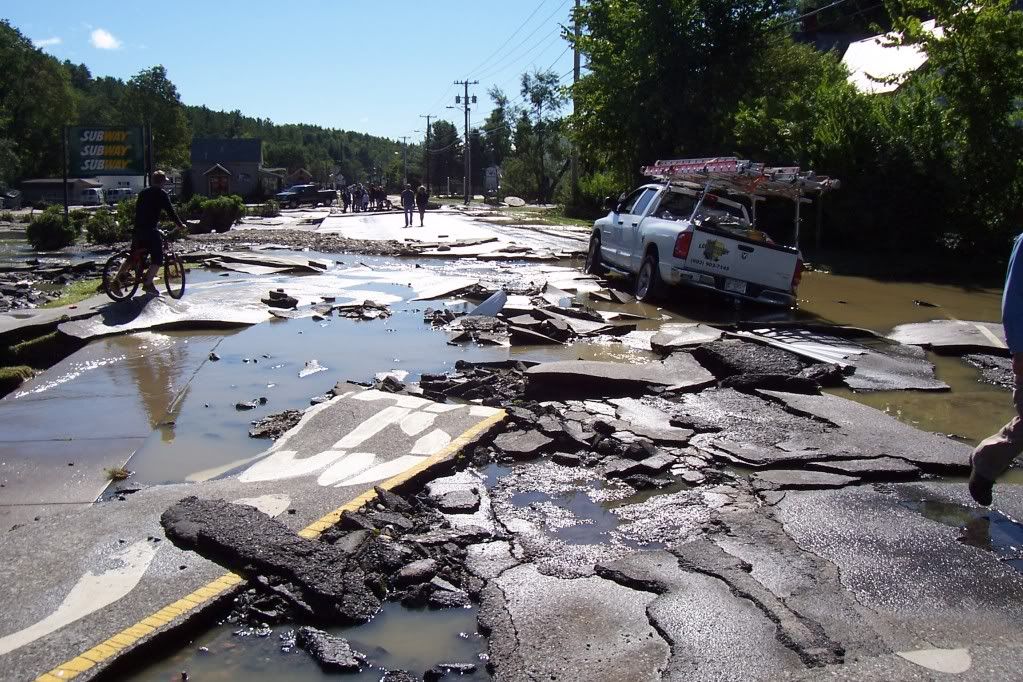 These people had to be rescued from their car when it was washed off the road by fast running and deep water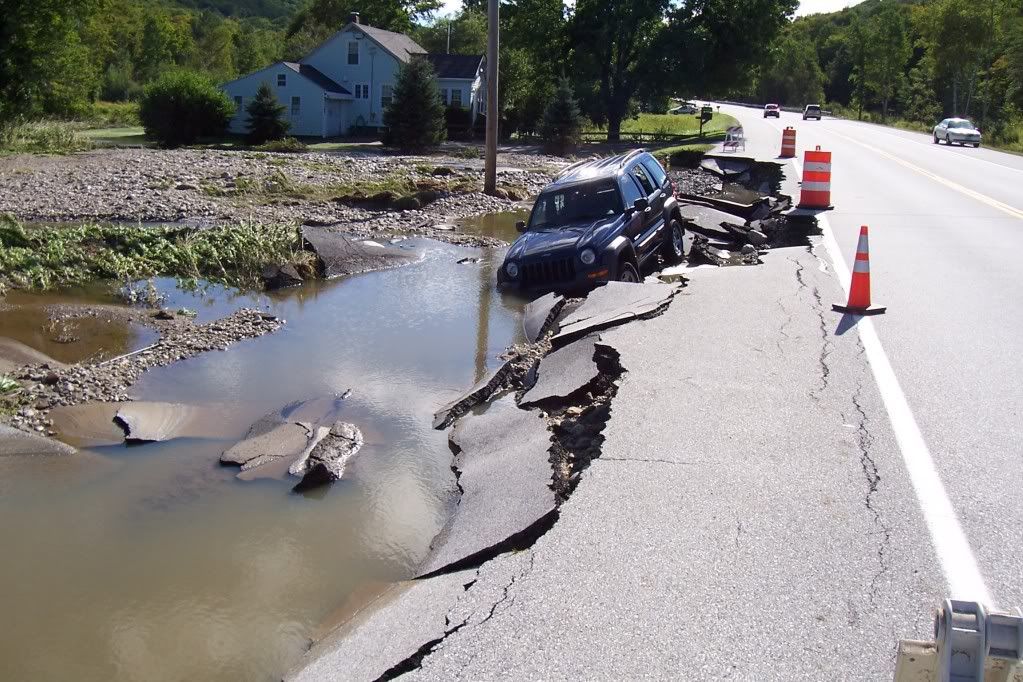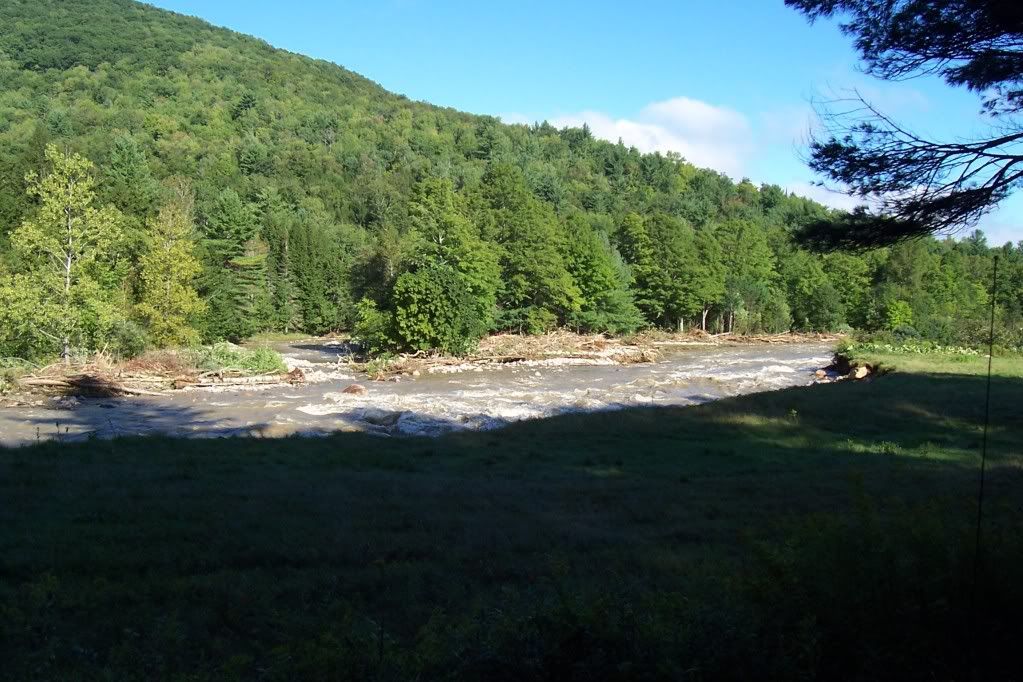 This co-op farm had their entire crop washed away. Absolutely nothing left.