The rain kept many people away, but there were some really groovy rides there Saturday. It's held at the Automobile Driving Museum in El Segundo, CA just down the street from the magazines' cube farms. I've been here a couple times and I'm finding the museum more and more fascinating. The cool thing is for those of you out of state. The museum is five minutes from the terminals at LAX, so you could run over and check out the cool rides during a lay over.
Nothing like having a really cool car park next to you to start you off taking pics.
A red Chevelle SS with a big block is a necessity at every show. This one is super sweet.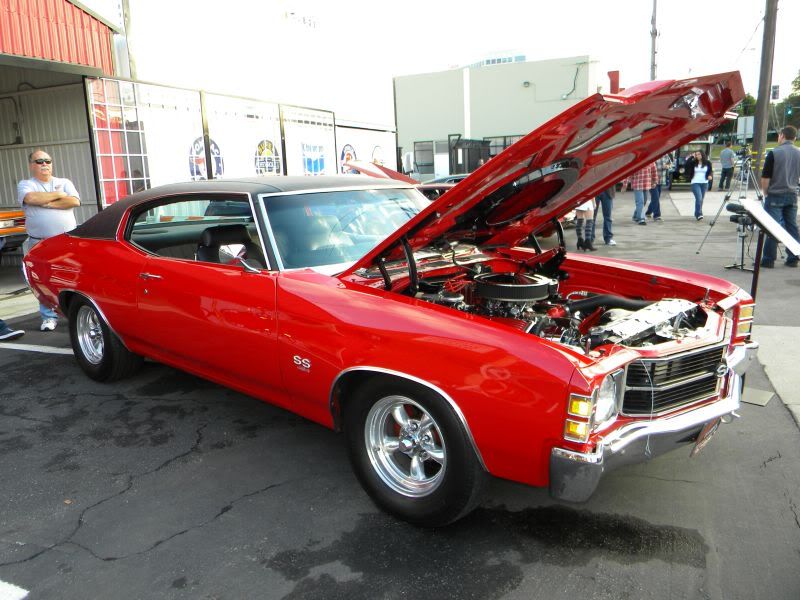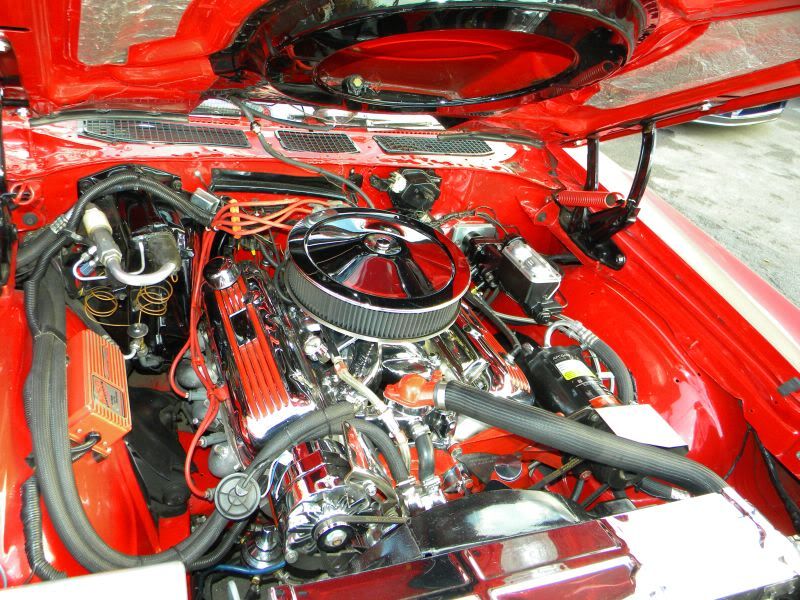 We might've seen tons more Panteras if it wasn't for some dumb ass decision maker at Ford thought that it was a good idea sell these at Mercury dealerships. Lets hope he now drives a Yugo.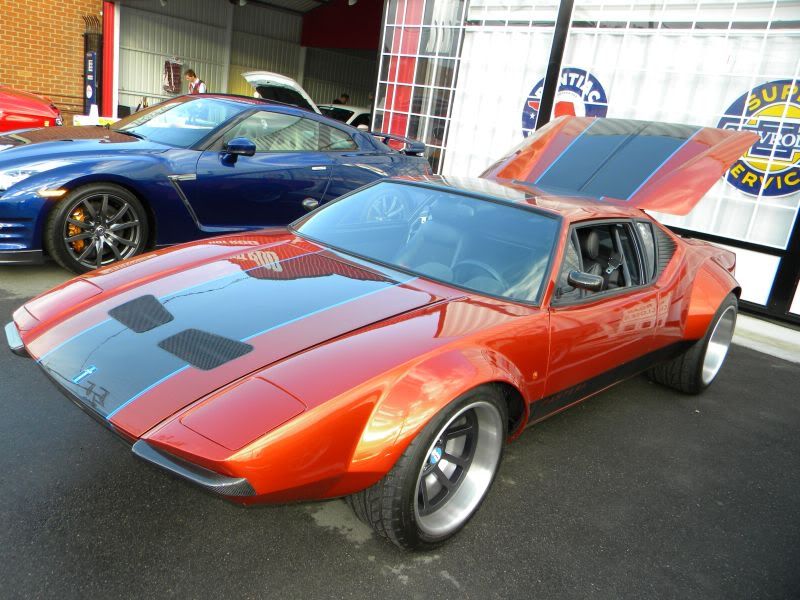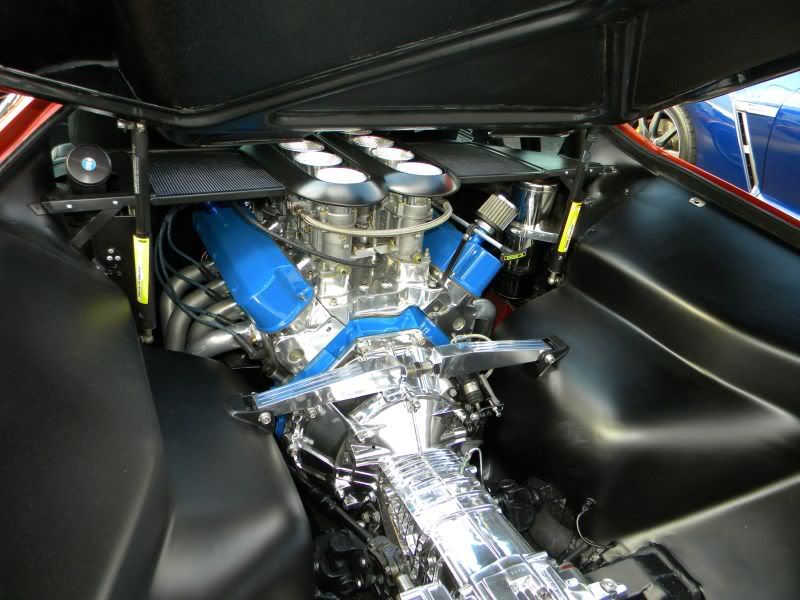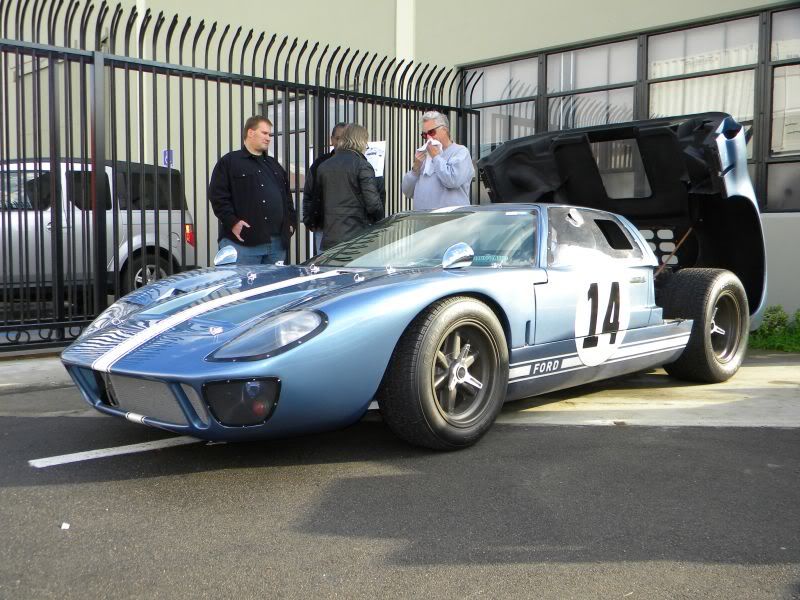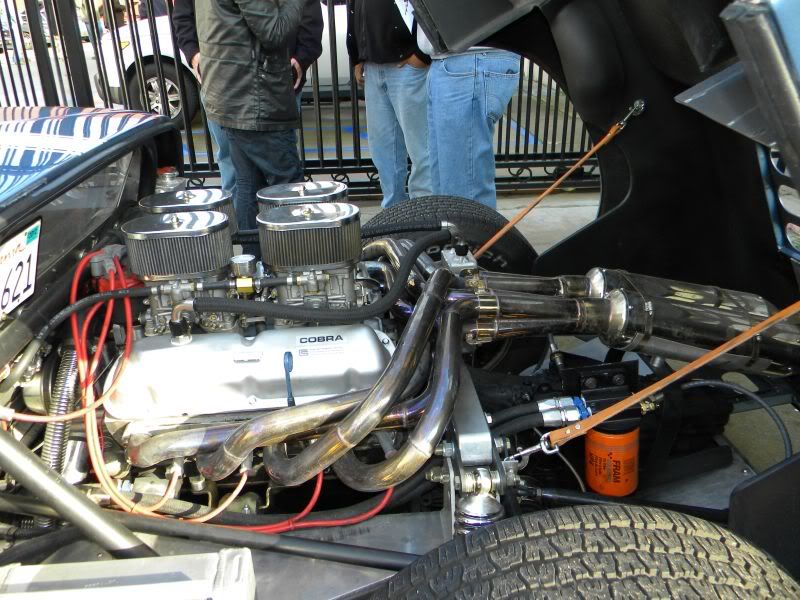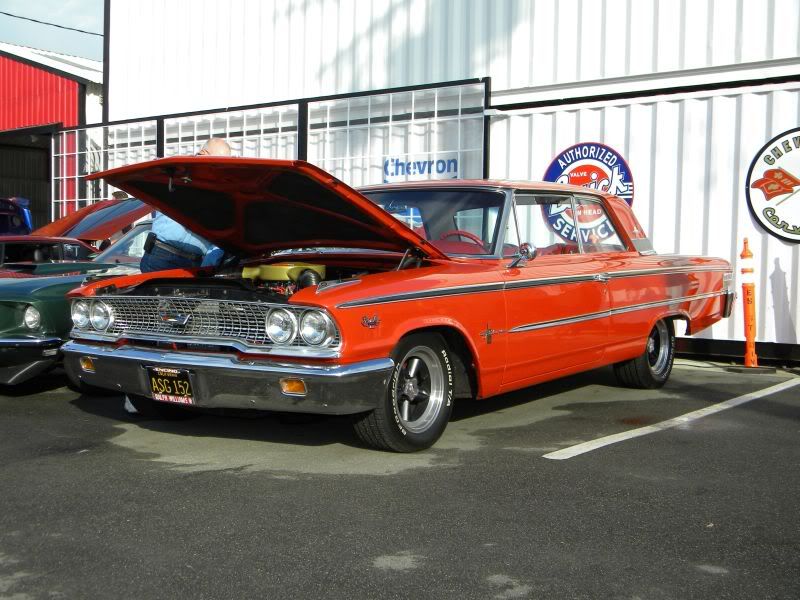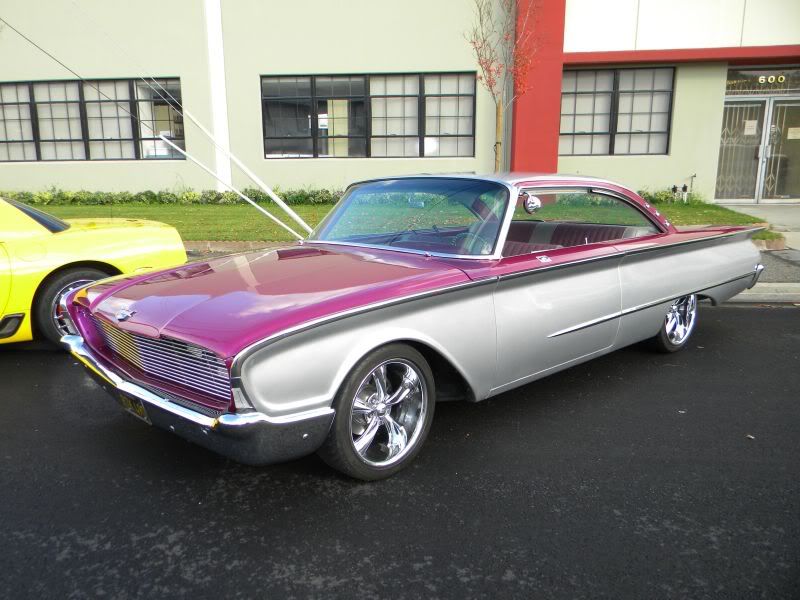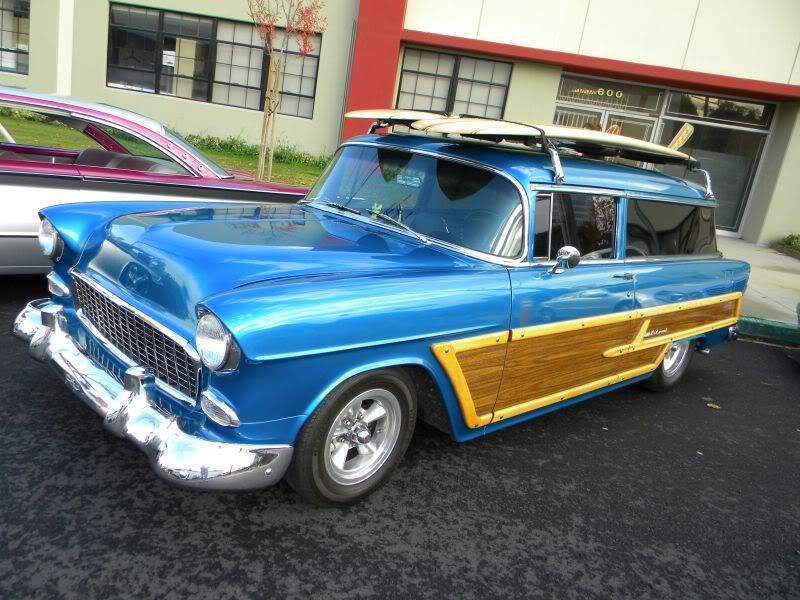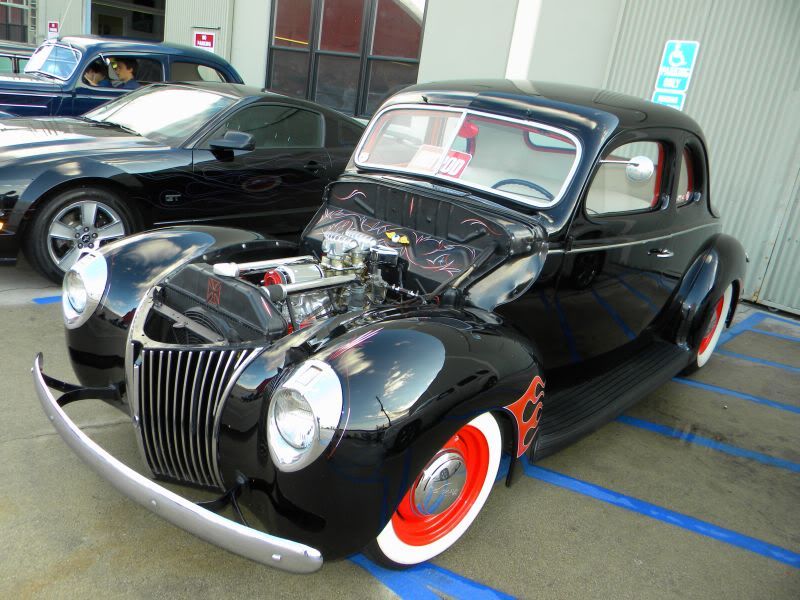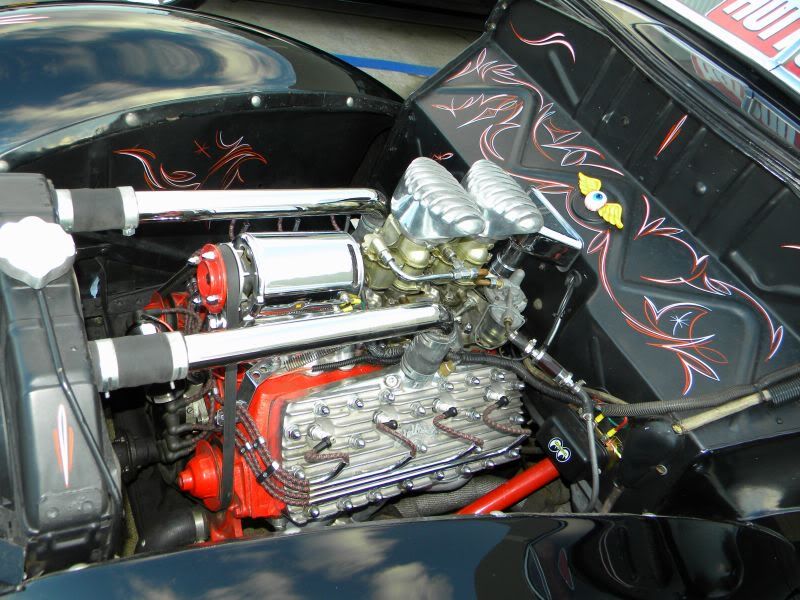 The cool thing about museums is they have cool things stuck everywhere.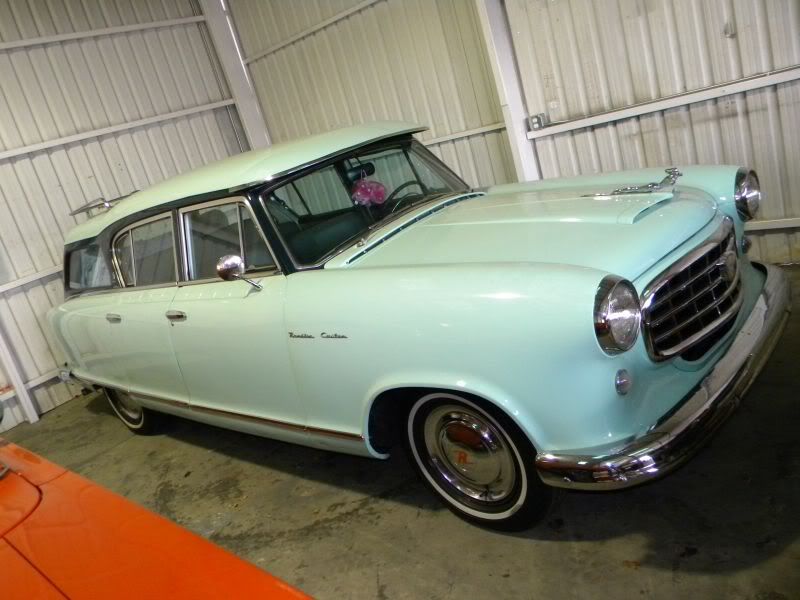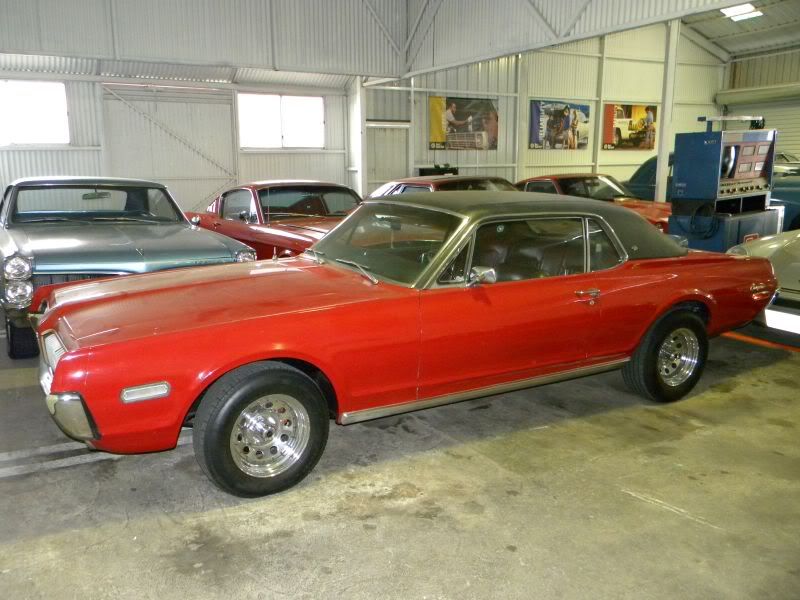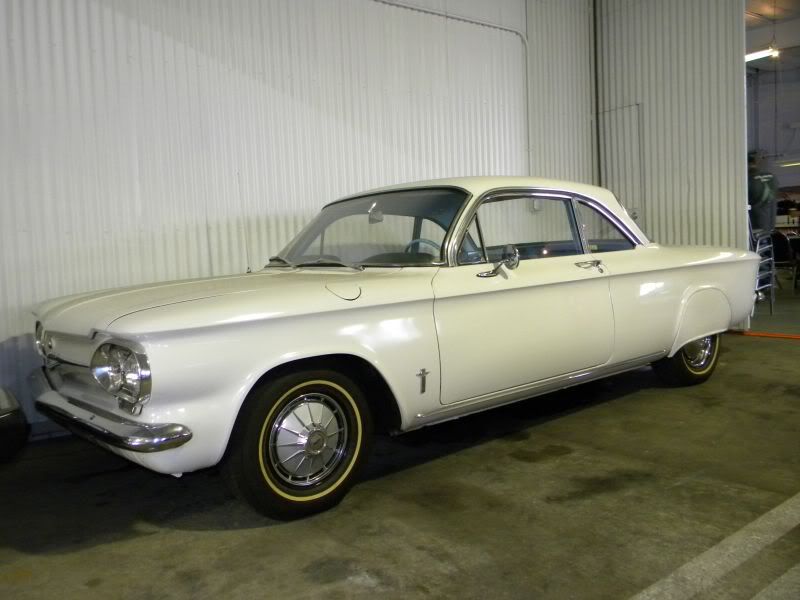 Porsche 914's don't get any attention until you shove a 400 hp efi 350 in it and a 930 Turbo transaxle.
This is the view that Porsche purists hate.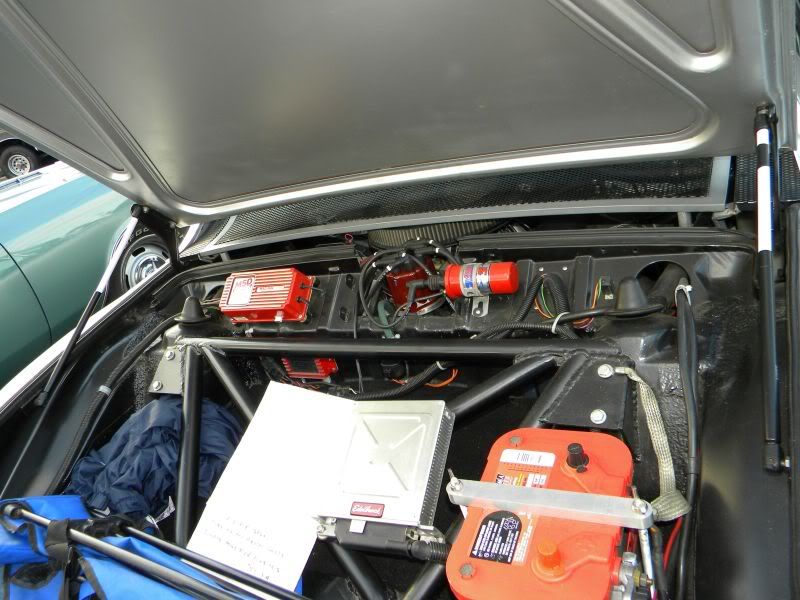 This old street raiding '64 Chevelle is slowly getting upgrades to make it more fun drive. Disc brakes are on. Power steering are coming.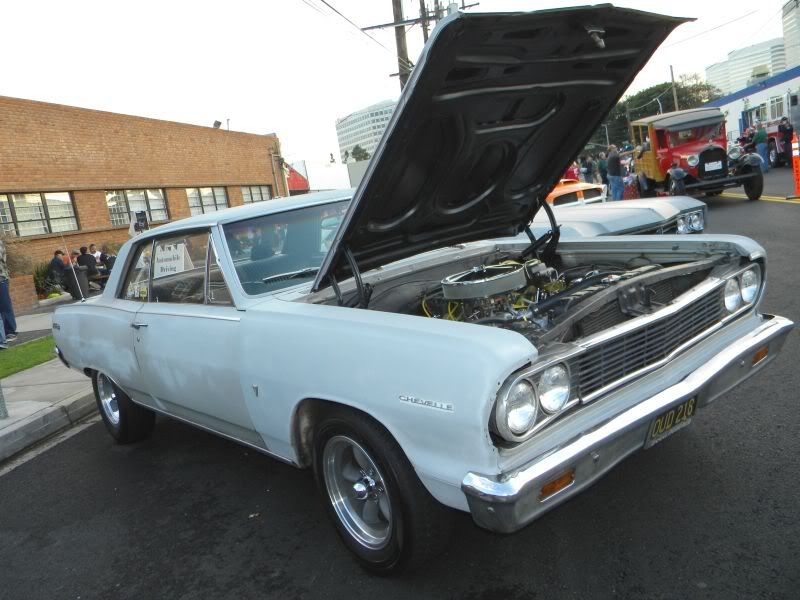 This is CC staffer Kimson Ekman's 66 Wildcat. He bought it wrecked and is slowly getting back together. I have real respect for him. He showed up at CC's Anti Tour kick off point and on the spur of the moment decided to come along. He didn't even have a toothbrush or a change of socks. He bought everything he needed at a truck stop along the way. He didn't even have his car. He drove McGann's Crown Vic. Cool guy.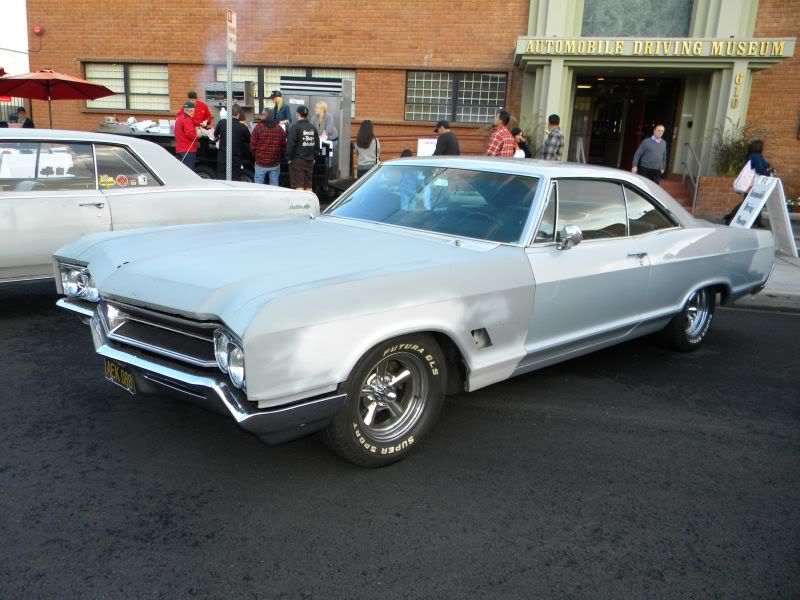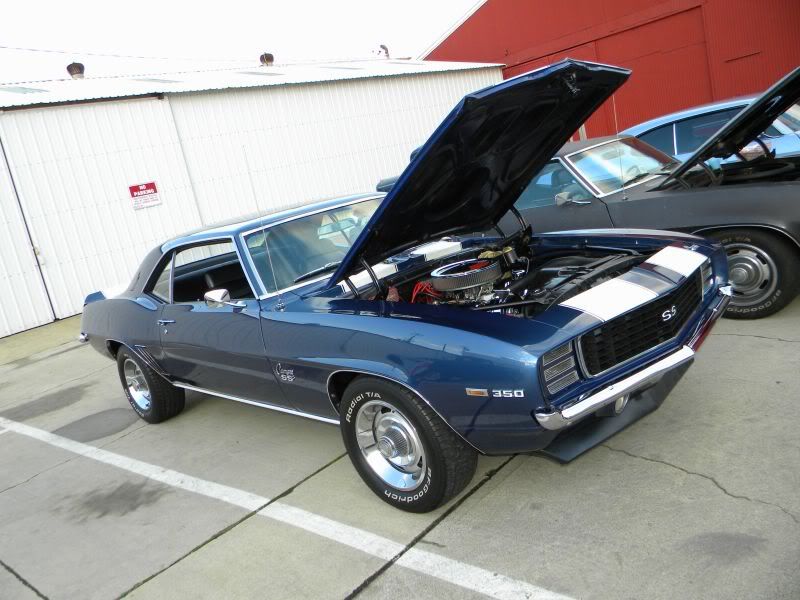 The owner of this '69 Z/28 found it sitting a yard for 15 years. He beats the snot out of it. The original engine has been set aside, but it's now powered by another DZ302 with AFR heads and solid roller cam. it's beat up shape drives collectors nuts. I love it.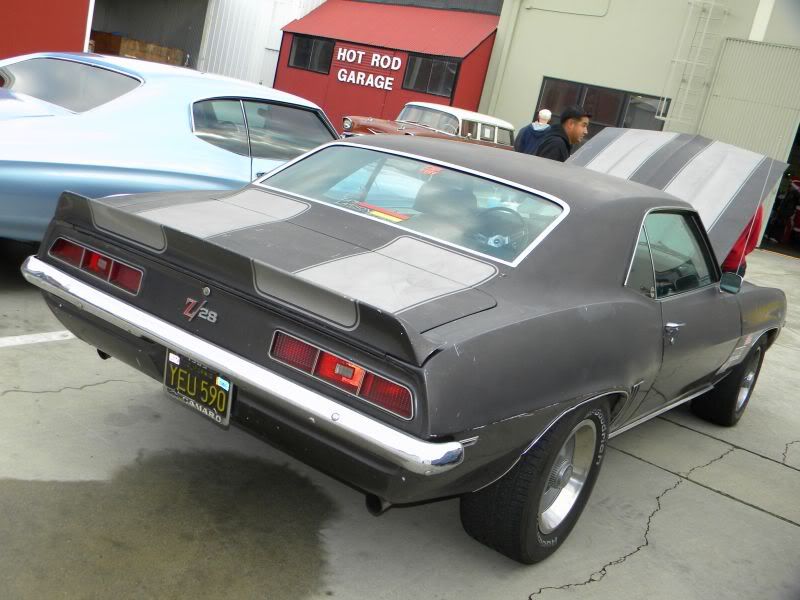 A gang of van geeks showed up.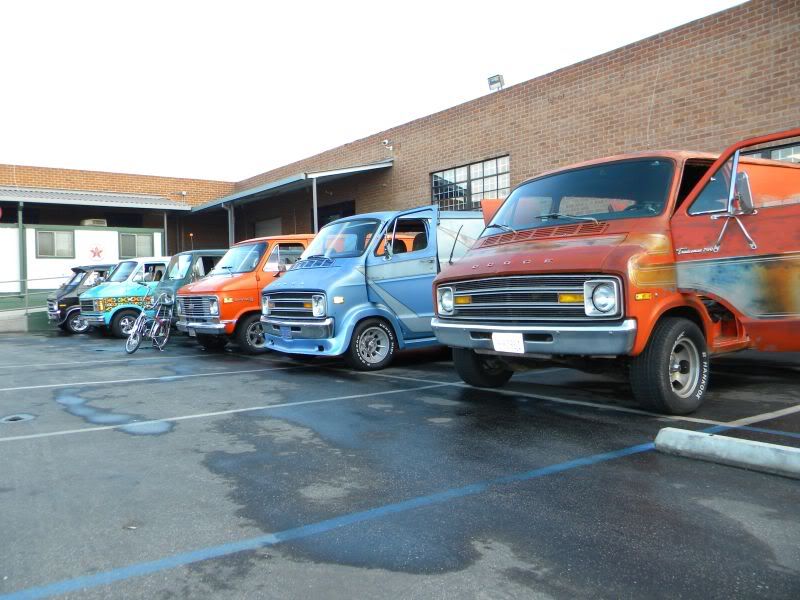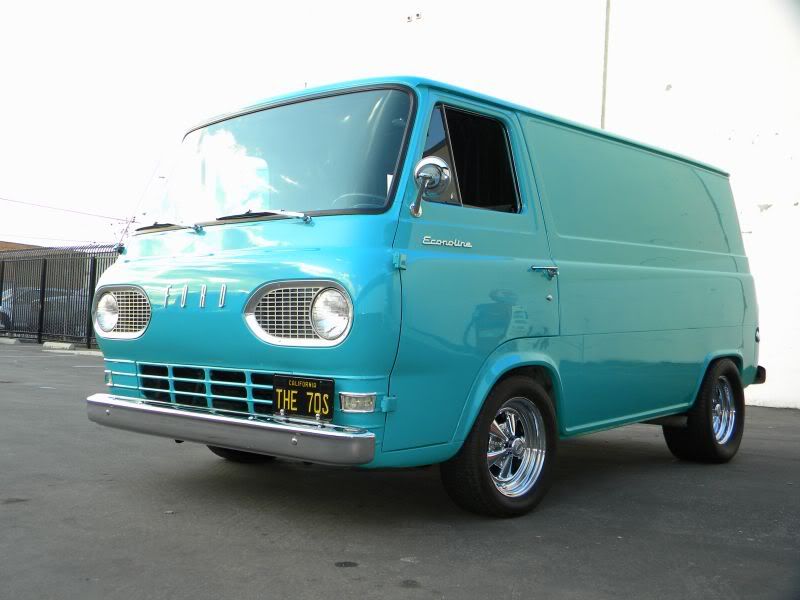 The owner of this interesting '72 Chevy van had been collecting memorabilia long before getting the van itself. It's just how he bought it except for the octangonal wood steering wheel which he bought first.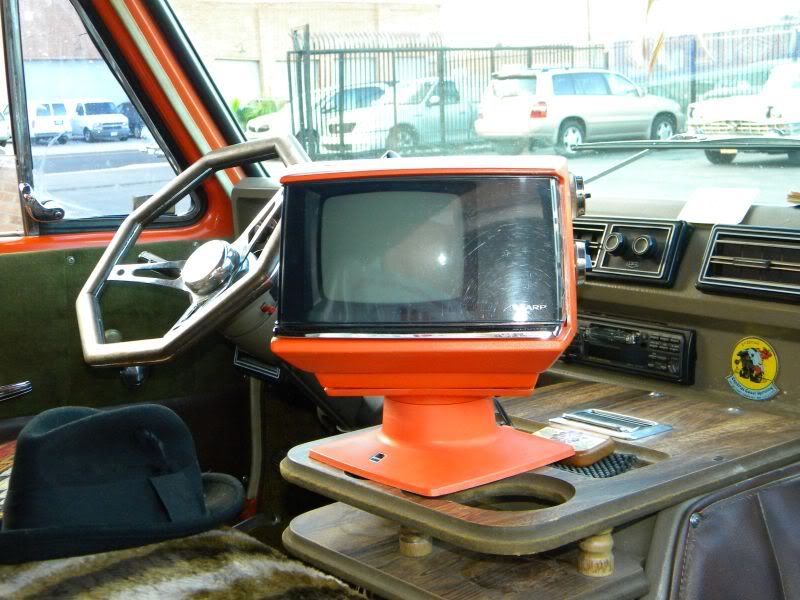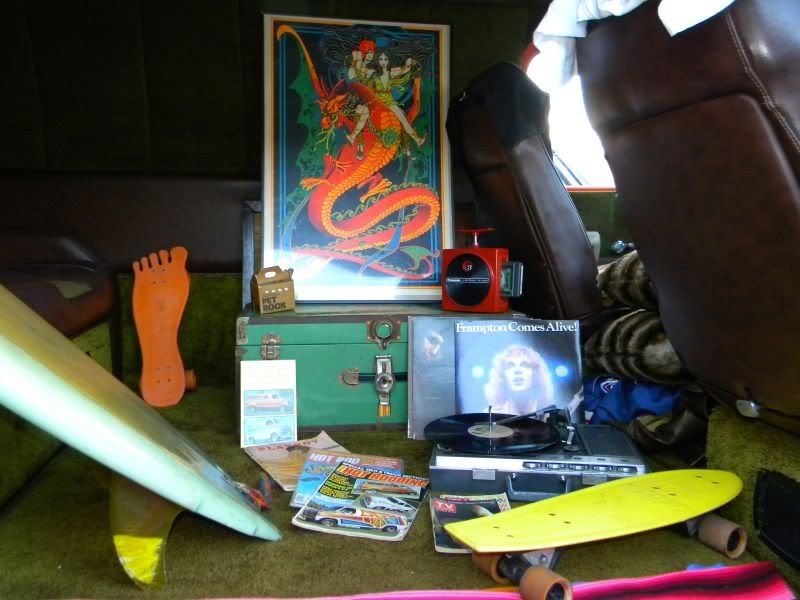 He even brought his near mint Schwinn Grey Ghost bike with it's original racing slick back tire still on it.
The van was for both work and play. It has a storage area that had shelves out back. He found this weird painting to hang back there.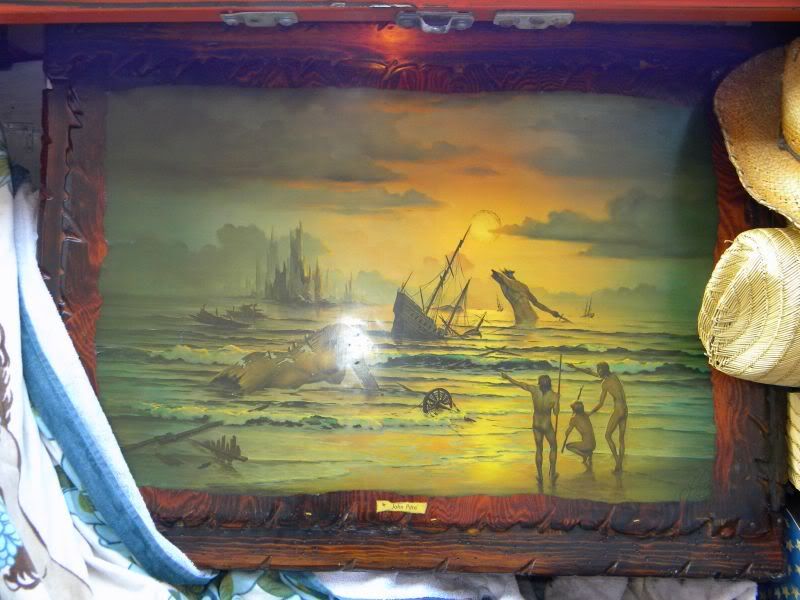 This very cool Dodge had the super wide Cragars, fender flares and tons of shag carpeting.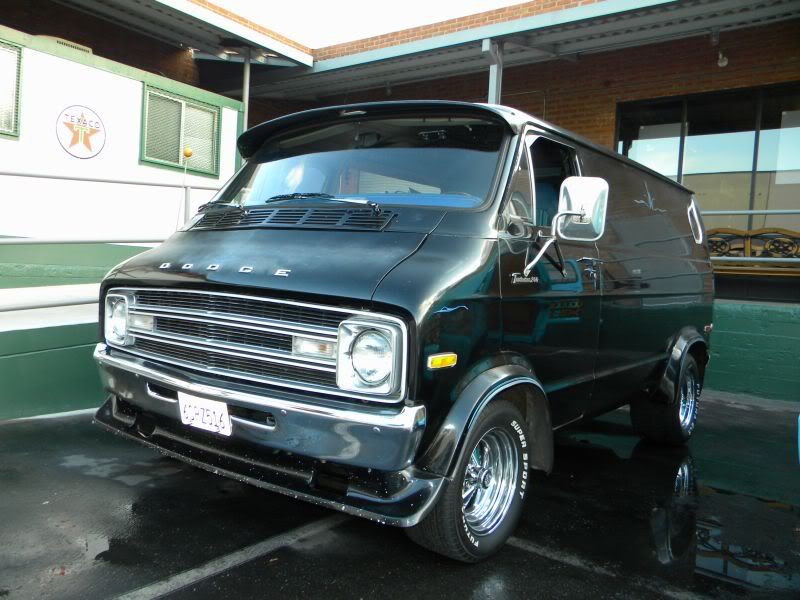 This is weird and cool. Weird because the house I grew up in had the same blue shag and wood paneling in our living room. Creepy.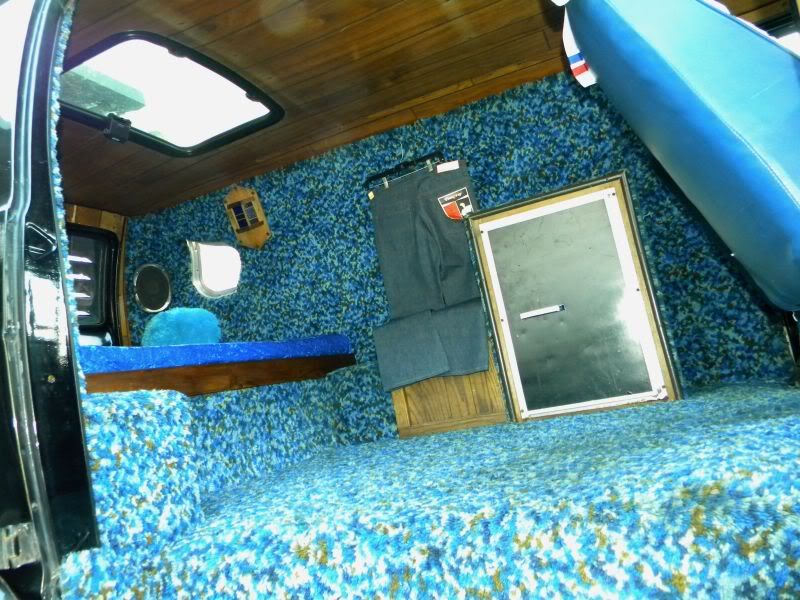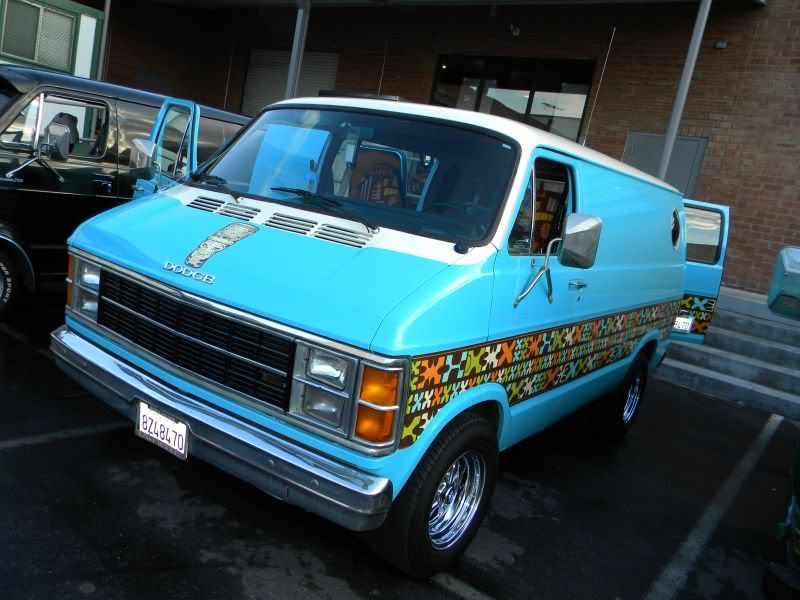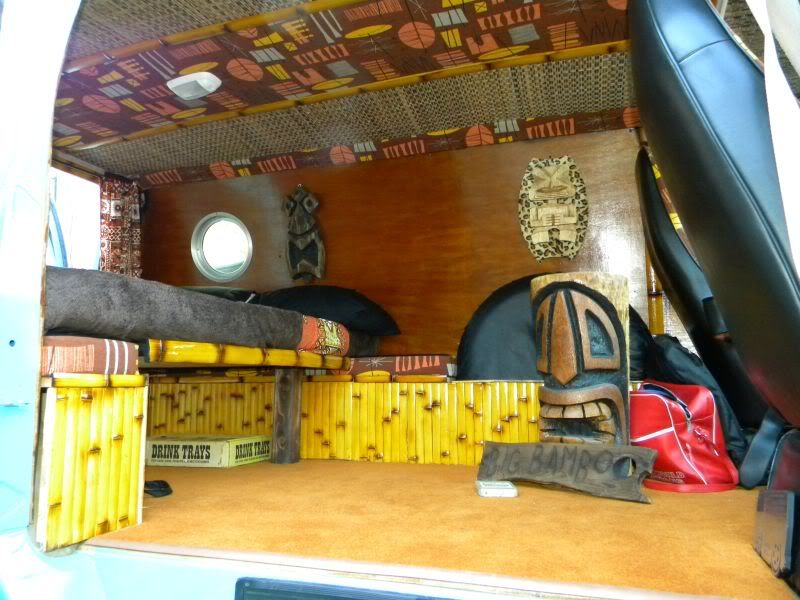 Inside the museum are some real gems like this super rare '29 Packard Boat Tail Speedster.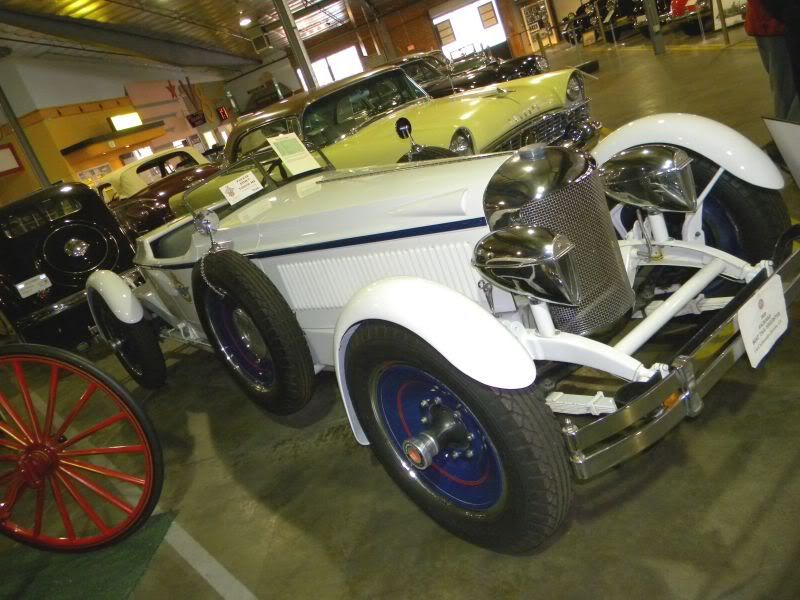 The Speedster had rare Woodlight headlights. The reason they're rare is because they sucked lighting up the road.
This is Clark Gable's '37 Packard 120 convertible. It was painted to this color by a later owned.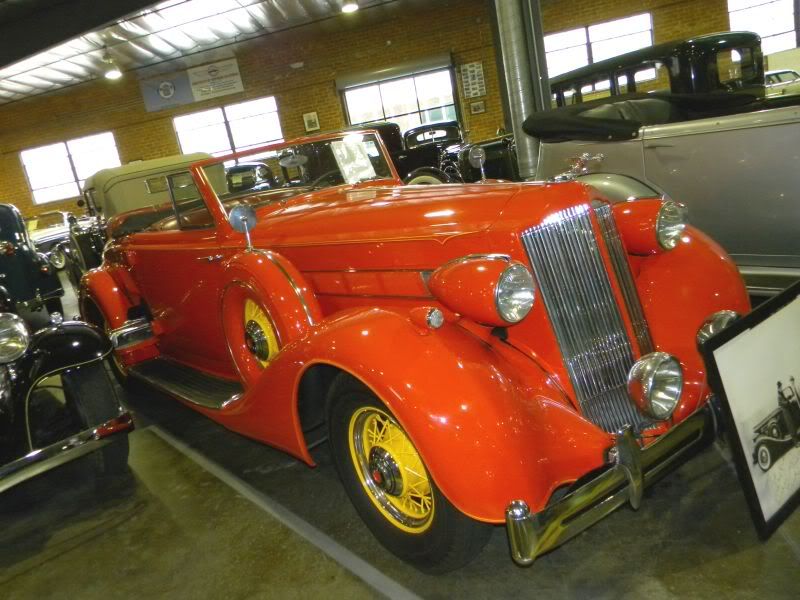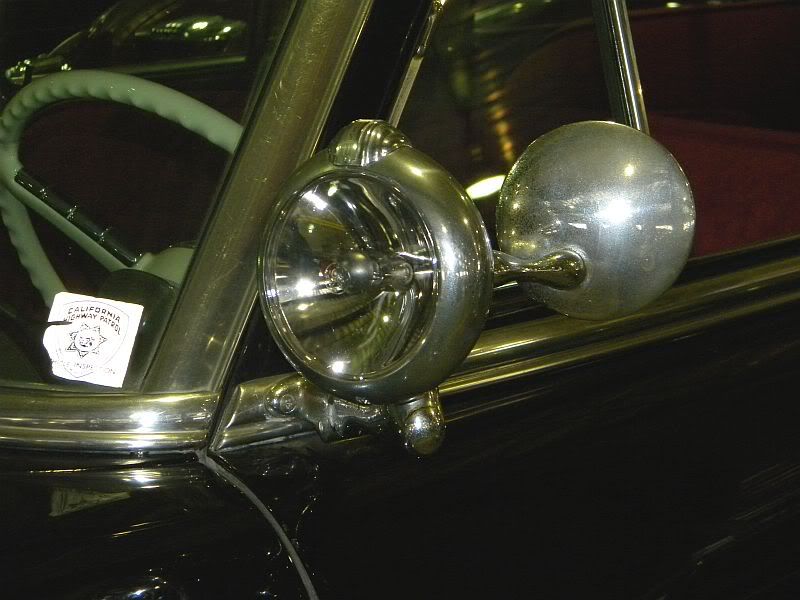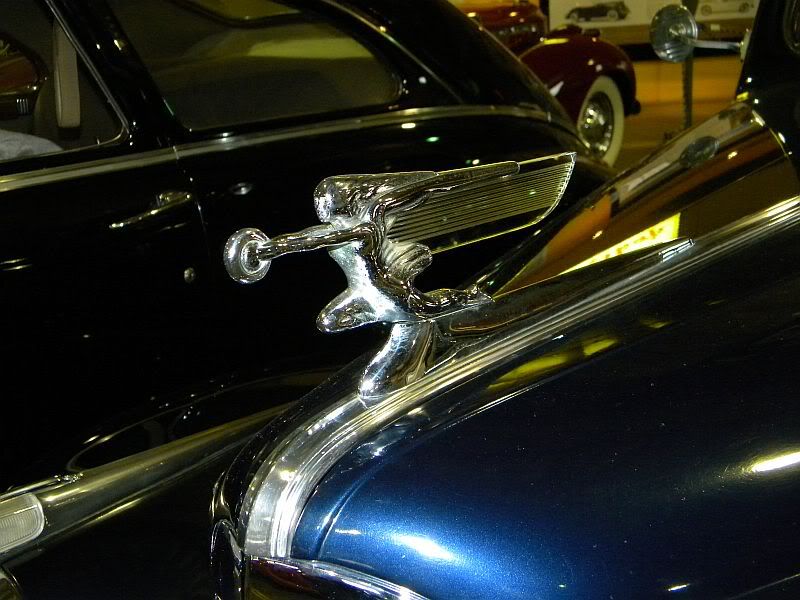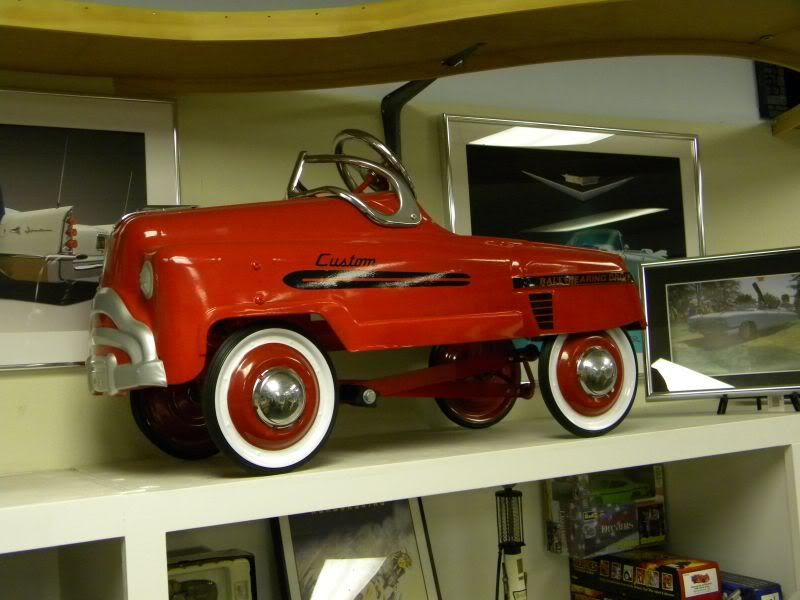 '54 Packard coupe built by Darrin.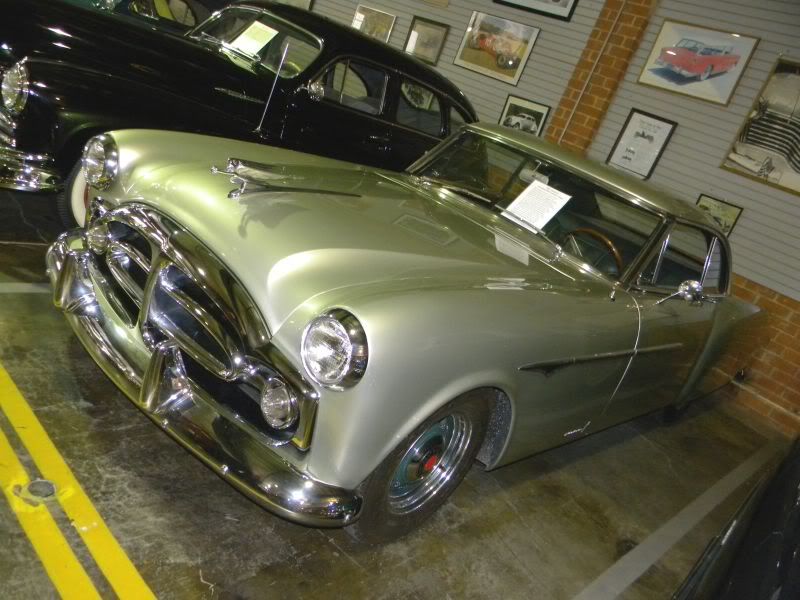 Preston Tucker's personal Torpedo. These are still cool. This one was amazing. Unfortunately, I couldn't get a better pic of it.
Super rare '55 Packard Caribbean convert.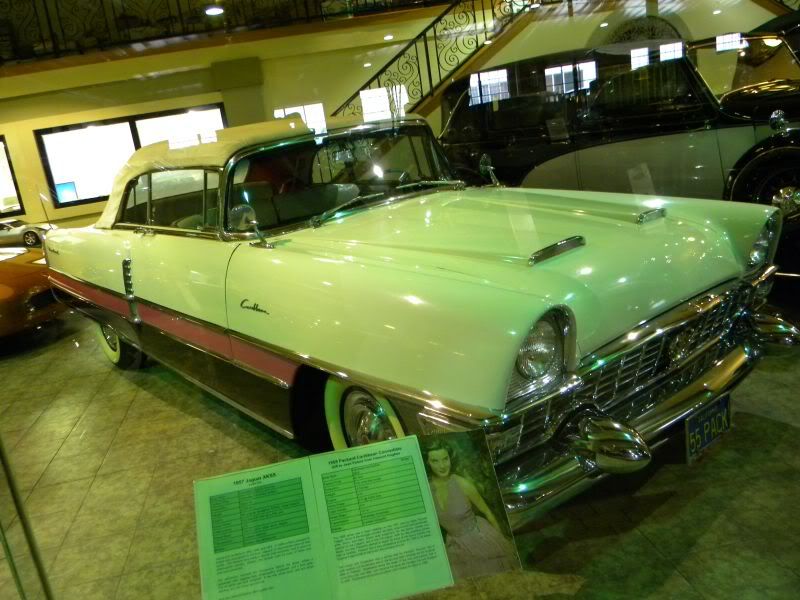 One of the twelve '57 Jaguar XKSS's. These beat everybody at LeMans three years running. Then they changed the rules to smaller engines. This one got it's big faring behind the driver removed, a passenger added and few other bits, then sold.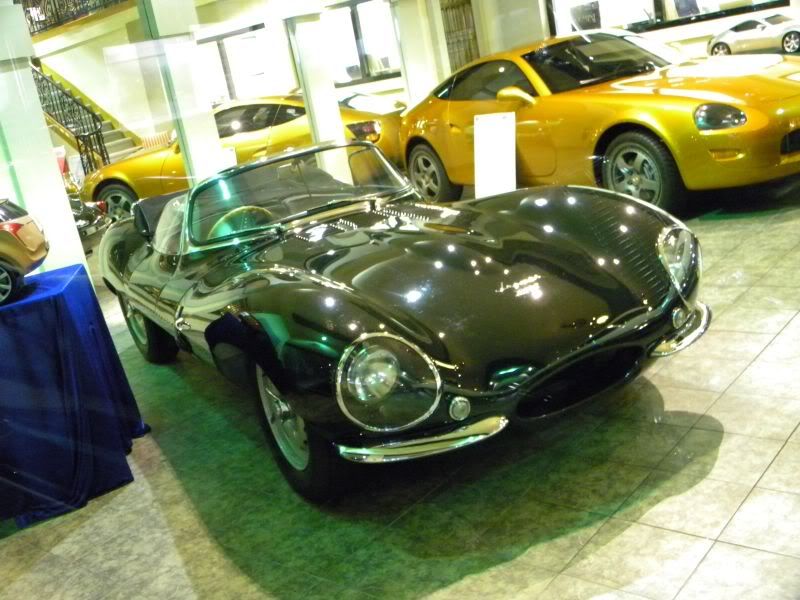 Auburn's 852 Boattail Speedster's are just plain sexy. This one is supercharged.