So Ive posted this car in one of the random threads before, but it finally went downt he road this week for the first time since 1990.
The car is a good friends 73 Mach 1, 351C/FMX combo. not many options- the owner deleted the ram air hood and spoilers from the factory. And I must say- the 177hp/284tq is amazing! Car is nearly all original- new gas tank, and front brakes rebuilt. 52k on the clock. The original owner daily drove it until 1990, when he drove it into his garage and parked it until he got a chest freezer. then it sat outside until 2011. Plans for the car? Original wheels, fix the grill trim, and maybe a mach hood/spoiler.My friend is quite happy with the car, but its a far cry from his subaru! Im amazing what still works on this- the AM/FM/8track is still kickin, as are the original speakers. Its too bad an early engine fire toasted the hood paint. One oddity on the car is they installed the horn pad upsidedown!
Ill be entering it into a show next month for him- now the question is, do I leave whats left of the garage dust, or clean it up?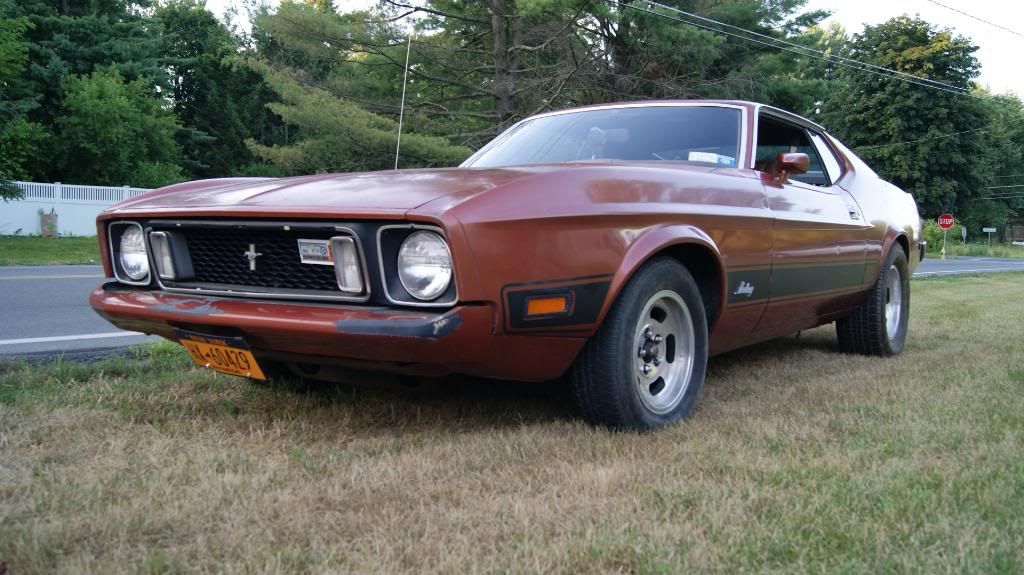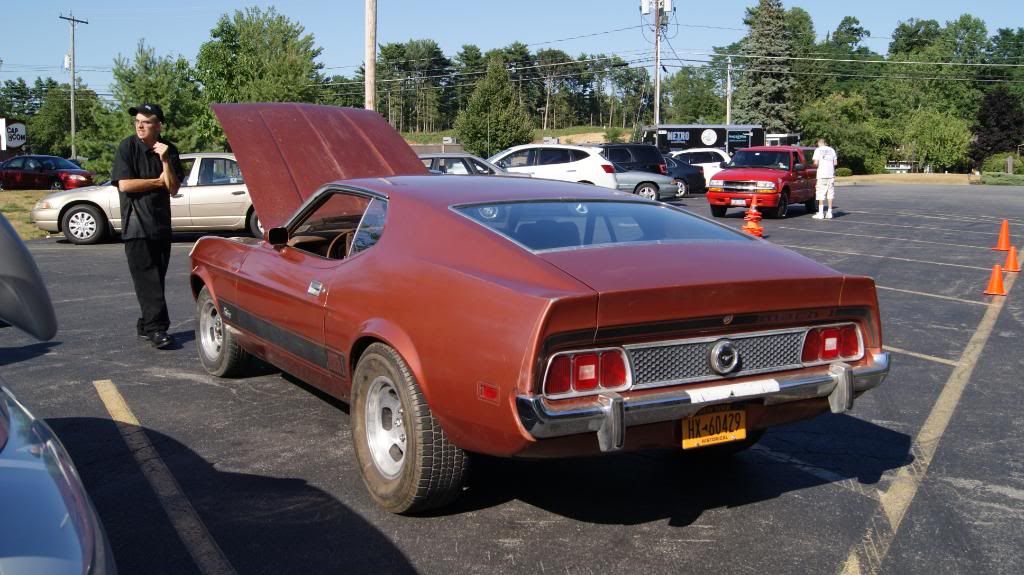 2 barrels of POWER!