this weld was too big to tuck into another thread.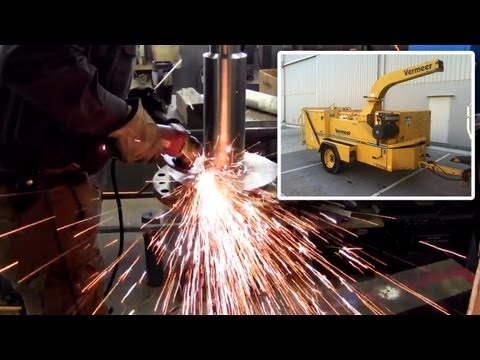 after making the assembly with a large lathe.. a press fit,
instructions for preheat, specific cooldown, more machining.
I saw my subarus flywheel along the way with that center wheel in this video, analogous of course. my own is 43 pounds with clutch..that is quite an inertia to keep up to end points (transaxles). Add a four low gear set to that. A place like seattle must have less gravity, explains where their concept of subarus went too, I guess. (old subarus are not strong enough for what its given). I was under the impression subarus were tough...it ended up the craziest offset in steel compiled to work getting done I have ever encountered.
look at what this machinist is doing for just 2000 rpm runtime.
us car people still got it easy.
there is a part 1 through four..adds up to alot of video time.
the preheat he was talking.. I learned it the hard way on a subaru rear crossmember. I could not figure out why it took four welds all over the pipe randomly to finally win, over a period of four years.
that was called "relieving the weld stress".. I took a several year version, but got it done the same.
I actually have a little propane torch for the next project on the rear tube. free education out there..anyone can buy a welder.
kinda like a camera...anyone can point and shoot.
I learned all the process..except the preheat. the little awd has a big big load number unknowable. I have concluded almost 3 times the weight of car (6000 pound beam).