I like having friends with fast junk. Fun to be around the guys and the cars. One such friend is a guy named Mike, who owns and operated this: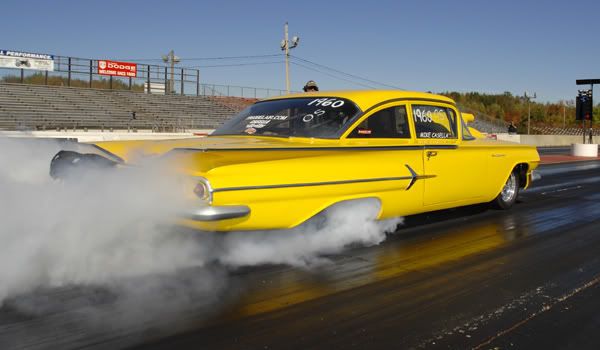 Yep, the car is awesome. A 1960 Bel Air with 707 inches and 2 stages of nitrous. The car has gone bottom 8's and is primed for 7 second action. He wants to go 7.50's by the end of the year.
Last weekend Mike had the car out and promised to "let it eat". It ate alright. The photos that follow are the remains of the #6 piston.
RIP.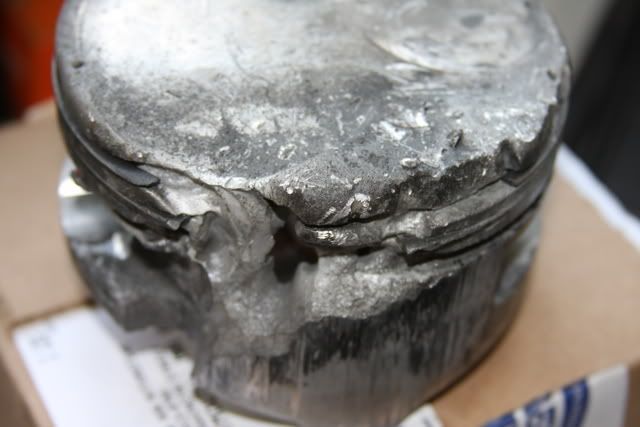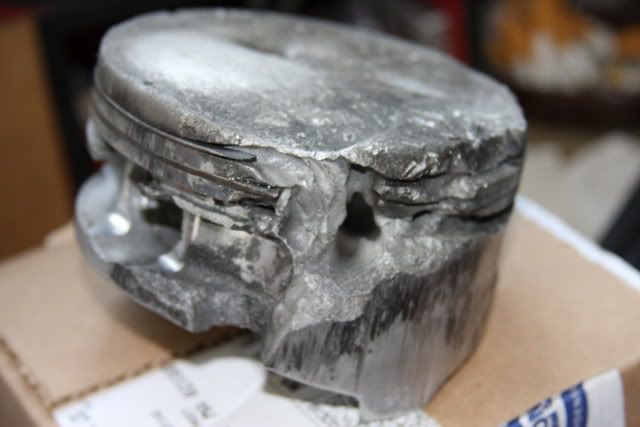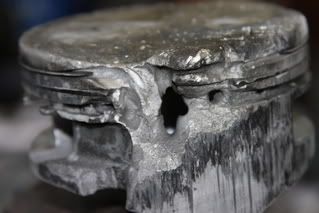 Obviously a lean condition with a crapload of nitrous caused this. It burned through one of the valve reliefs in the top of the piston (the thinnest part) and melted out the side. I didn't see the cylinder bore but Mike said it was nasty in there, but the engine builder said to hit it with 80 grit sand paper and put the new piston in! He said the vertical gas ports in the top of the piston will seal the rings against just about any surface, so that's what he's going to do.
Brian