I'd thought I'd start a thread for misc pictures that we take or found. Cars, kids, funny, scary, whatever...
Here's two I took.
While visiting with McGann at the HR/CC shop. I was visiting and he was hammering on Glad's Elco. I noticed this leaning up against the wall. Too bad this is all that is left of that car. :'(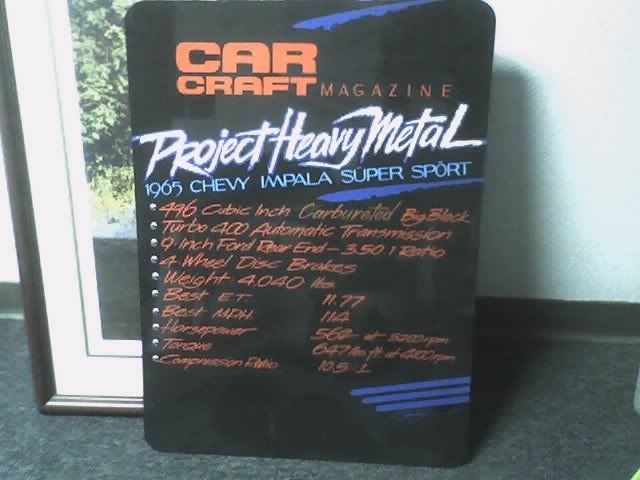 One of the cars I saw in the desert that day. Forgot to post it. It started out as a Sedan de Ville. Looks pretty cool how they used the rear window and frame and roof and moved it all forward. Pretty cool.