Remember this F250 from the other "Someone just scrapped this" thread?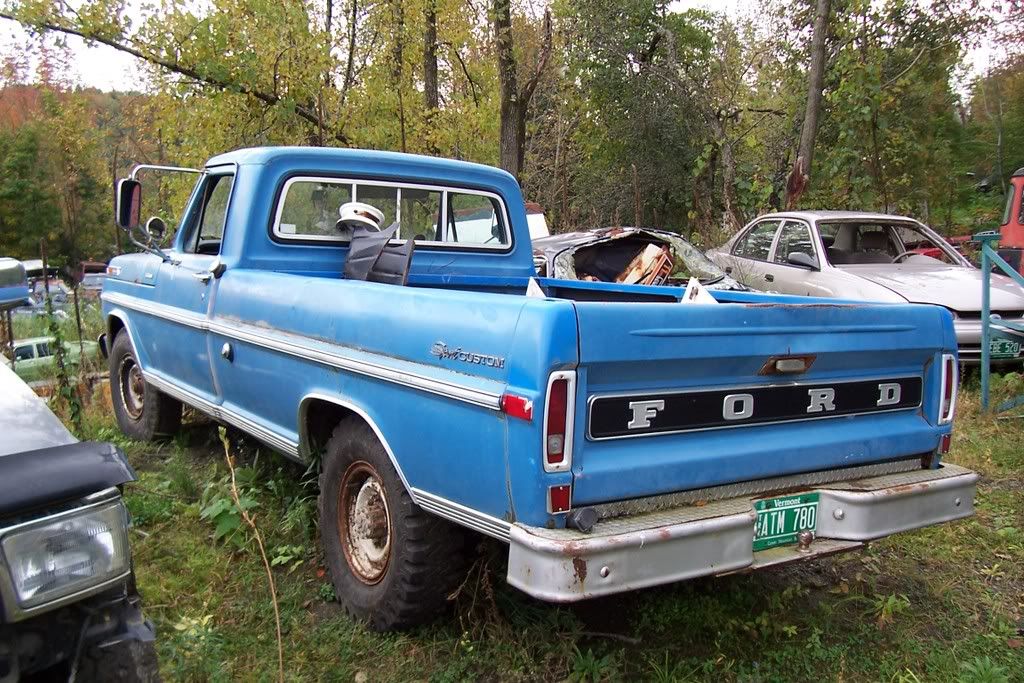 Well, in true Car Junkie fashion, I managed to wrangle it away from the owner.
Here's how it happened.
Over the summer, the truck wasn't for sale, no matter who, no matter what. Scrap prices were high, and it wasn't worth the owners time to try to sell anything. This truck was set aside, but it was only a temporary reprieve. Then the bottom fell out of the scrap market, leaving the guys who paid big money for the stuff, but didn't get rid of fast enough, high and dry. Now it's time to get back into selling parts again.
A few days ago they call me looking for a new bumper for their F650. It's over $1000 new. They get a wholesale discount bringing it to $880. Still too much, so they aren't going to buy it. I look around and find a dealer that wants to sell his for cost -50% to me, so I offer it to the guy in trade for the truck. He bites. I'll have the bumper in a few days, and then pick up the truck.
I basically own this truck now for $580. Not bad I think. I will post more pics and details when I pick it up, but I couldn't wait to share this score.