Some random pics from the last few weeks. I have tons of pics I need to unload from my camera, so I'll post more. Also, I have two really cool barn finds to post later.
'50 Merc. I don't care it's a 4 door, I like it. This was on craigslist, but I happened to find it when I was out for a ride. Runs and drives, looks like a decent car. They want $3500 or B/O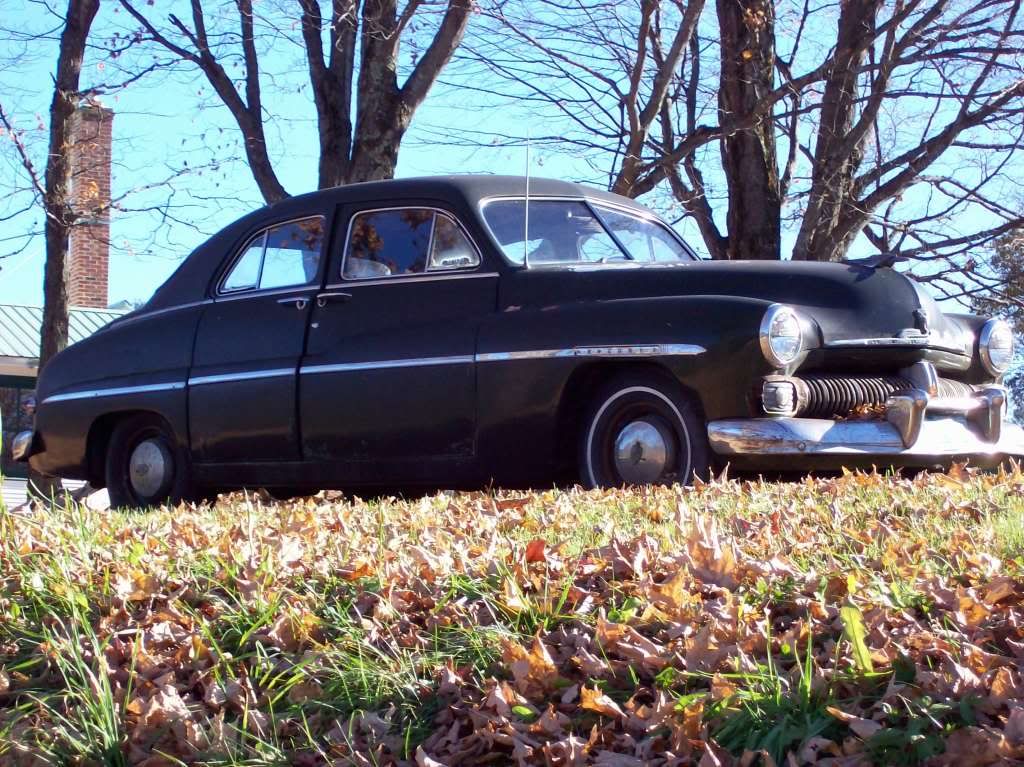 These were in a junkyard I go to occasionally.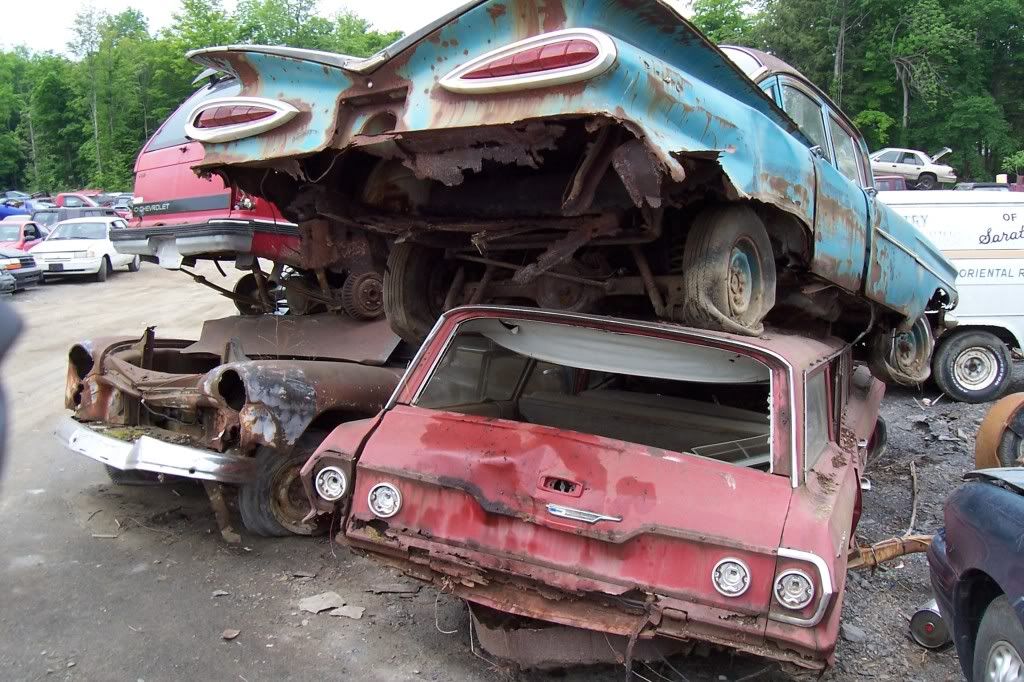 '64 Galaxie 500XL. This was complete, and is restorable. It sits in a yard somewhere in NY. Still had the buckets and console with shift on the floor. Yeah, the motor is upside down in the car.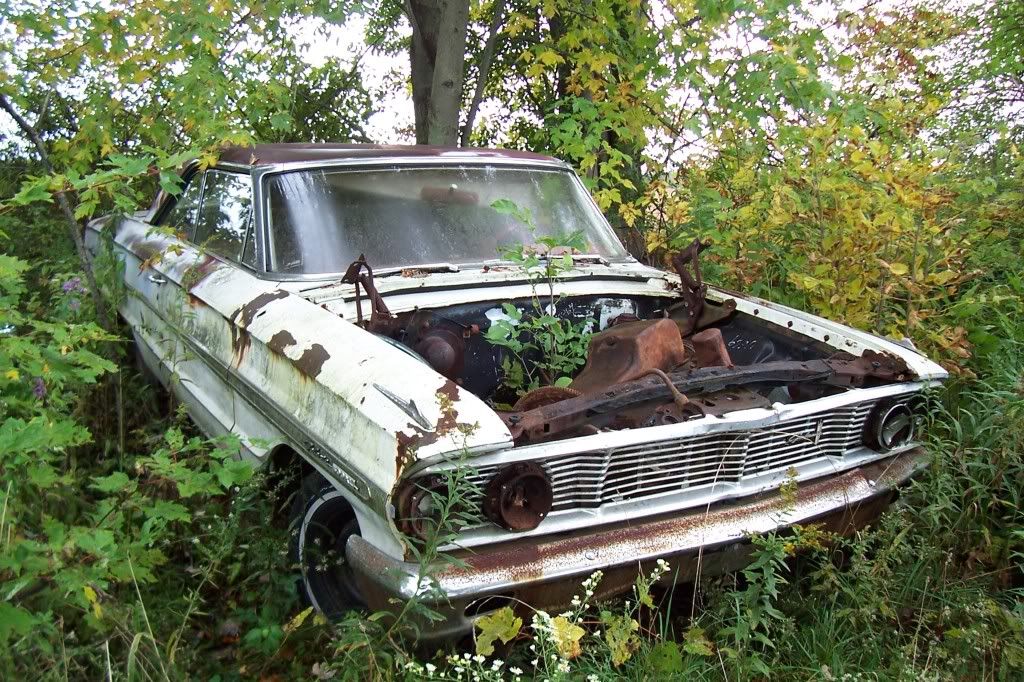 My '69 at Musclepalooza, LVD.