Well, Turk calls me yesterday mumbling some crazy shit about Hot Wheels cars and cats needed to be fed every 24 hours and Tonya being outta town and him being left to his own devises, THIS is where things start to come together.. ;D
Anyhow, he decides to to hit the highway on this "Iron Butt" ride where you get some goofy cert. and the such for taking a 1000 mile cruise in 24 hours..
Here are some pics of his halfway point when he pulled up to my shop around noon today.
Here is Turk pulling up. I had a little present waiting for him.. ;D
Of course he has his favorite beverage with him.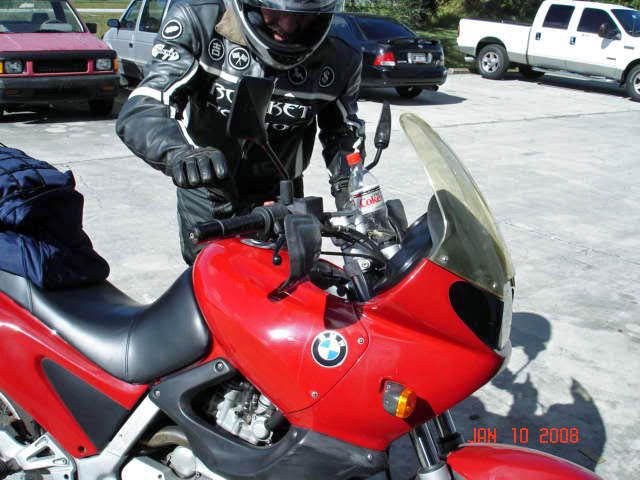 Just happened to be an appropriate sign to his left, considering it took him almost 11 hours to go 500 miles!
Here he is proudly showing off the Hot Wheels cars that he got.. He was kind enough to give me the "69 Super Bee, he kept the E100 van. (That is a customer of mine to the left trying to figure this guy out.. I told him don't bother!)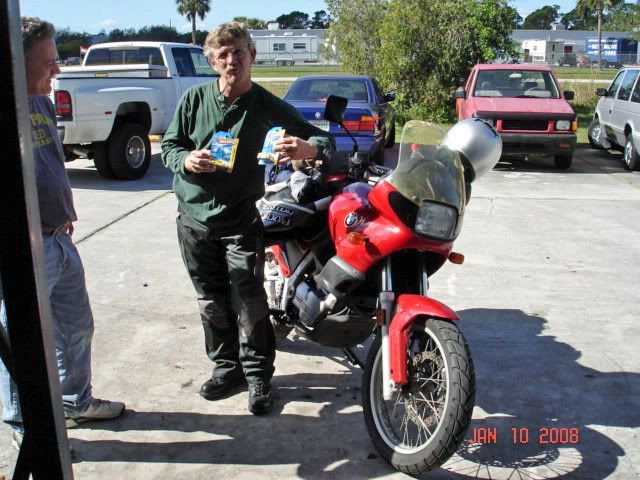 This is Turk showing off his "tools" for repair if he was to break down. There is a shirt in the background, not sure what significance that has, maybe a rag to wipe grease off his hands in the event of a roadside repair. ;D
Of course we had to mod a Diet Coke bottle so Turk could stay hydrated on his long trip back.
Kids, don't try this at home, this should only be attempted by professionals.
This is me wishing him luck on his "Iron Butt" award!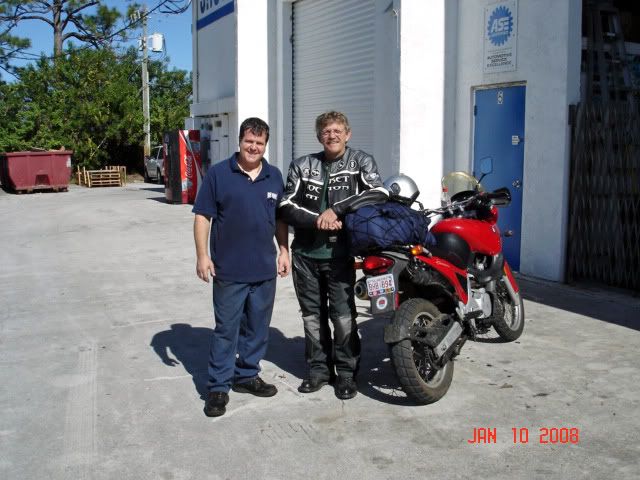 Gotta test the new hydration device before the big trip.
He had a little equipment malfunction, might have to revise the hydration unit at a later time..
This is Turk riding off into the sunset... This shot is after his bad attempt of standing that BMW on the back tire..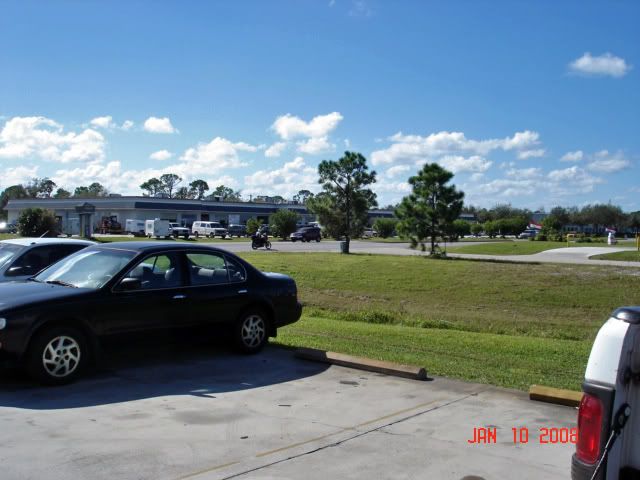 Figure he should be about 7 hours into his return trip.. He said he caught some real bad weather on the way down and was expecting to hit it on the way back. Hey, I say the "06 Drag Week win will ALWAYS be the most cherished one due to the terrible conditions to NEVER be duplicated again!!