Yes, its green. It's green because some high school shop class in NM did some half-ass bodywork on it while they were skipping out on geometry.
Previously a janitor's truck somewhere in New Mex, the color UNDER the green is actually SCHOOL BUS YELLOW. Sweeeet.
More to come, as work progresses...
That's green rustoleum on the fenders, and the hood has unknown enamel sprayed on with a garden hose... more drips & runs than your ass at a chile festival
Front stance courtesy of removing 3 of 6 leaves... sandblasted, repainted, greased, and popped 'em back on... gotta cut the bumpstops though... 1.5" of travel.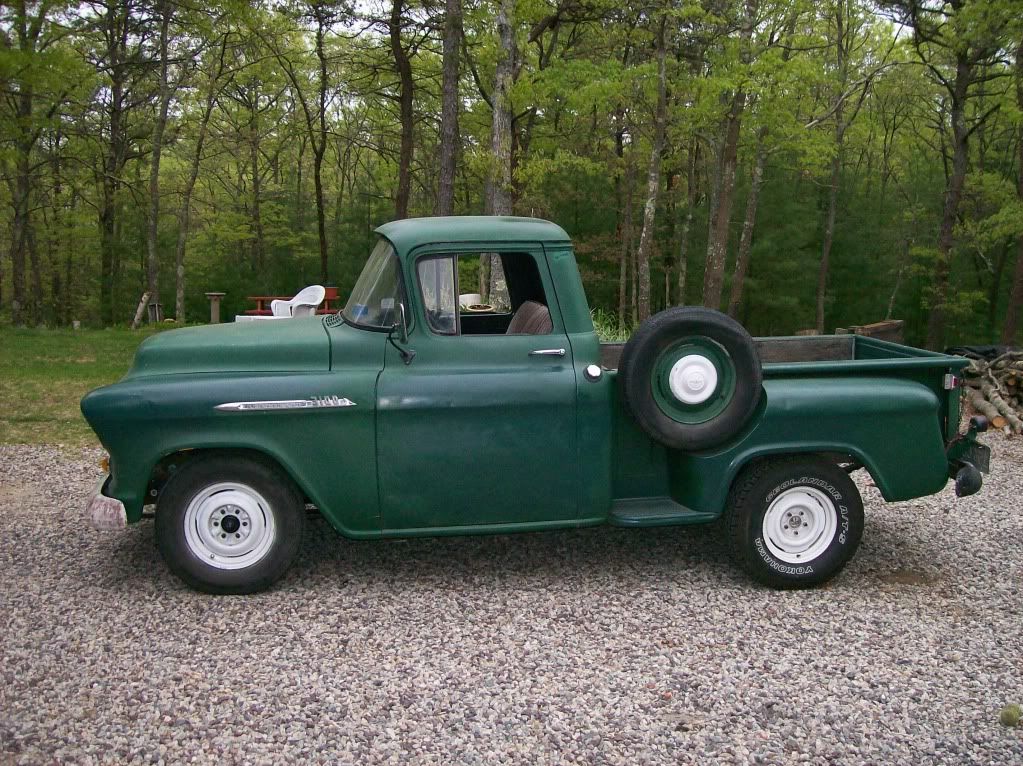 a glimpse of the overkill 9"... snagged out of my '89 jeep before I sold it. Overkill because its got Strange 35-spline axle shafts, a locker, and a Strange nodular iron 3rd member with 4.10s. Overkill because my bone stock 350 is probably woofing out about 150 horses. And yes, I have a complete set of 5 original rims, with 5 original dog-dish caps, and all the little tangs are alive & counted for... any takers?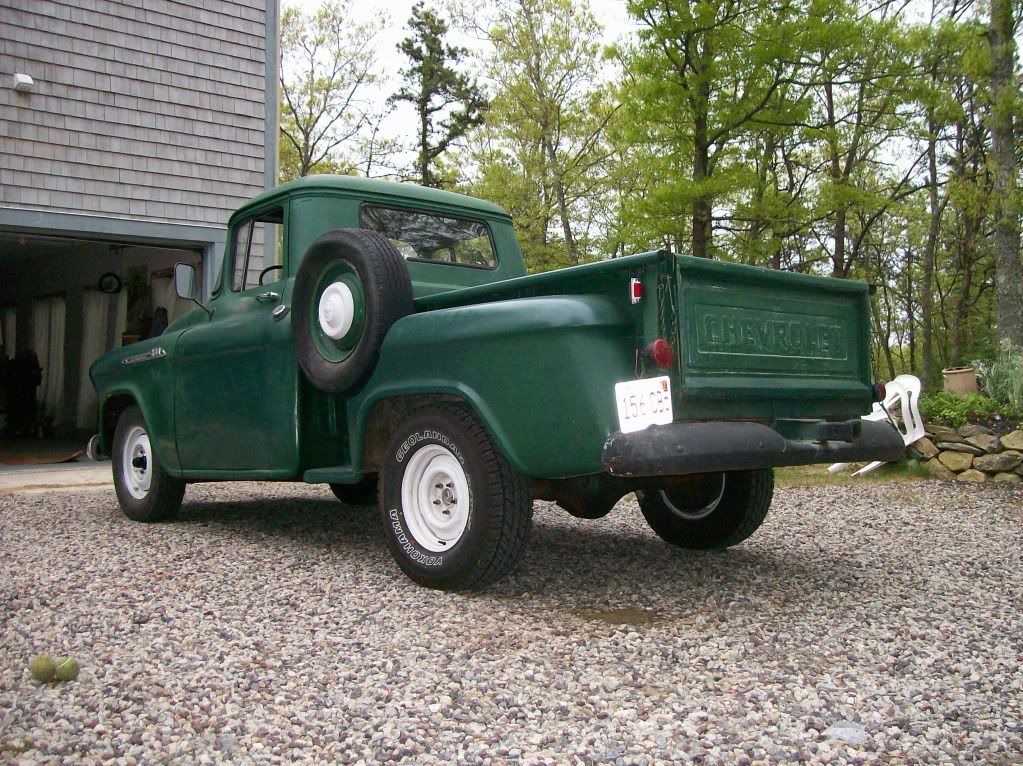 Gotta get 'er cleaned up, and LOWERED more... more pics to come!