ok. here is my build page for my waggy. there will be a large portion done quickly as it will be copy and past from another board, but i will make it to current. from there.. well probably a little more glacial. and btw.. this is old.... like started in 2009! yikes..
Figured I might as well do a build page on it. Here goes
The what?? A 68' waggy. $150 with a deal with a buddy. (Axels for sale!) Over all good shape for the year, and done mostly right. Like the rust that started on the floor so they put down good sheet metal down on the whole floor pan back seat to firewall... but they did some as another memeber called it booty-fab on some of the other places.
The goal with this is to pull the stock axels (done), motor (350 Buick), Trans and replace them with a d60 (will get locker), 14b (is welded), and 455 Pontiac (with a mild cam). Get it up on like about 38's or so and wheel/drive this thing a bit. on with the pics and progress..
On the truck (my dad is a mechanic and wrecker service) just getting home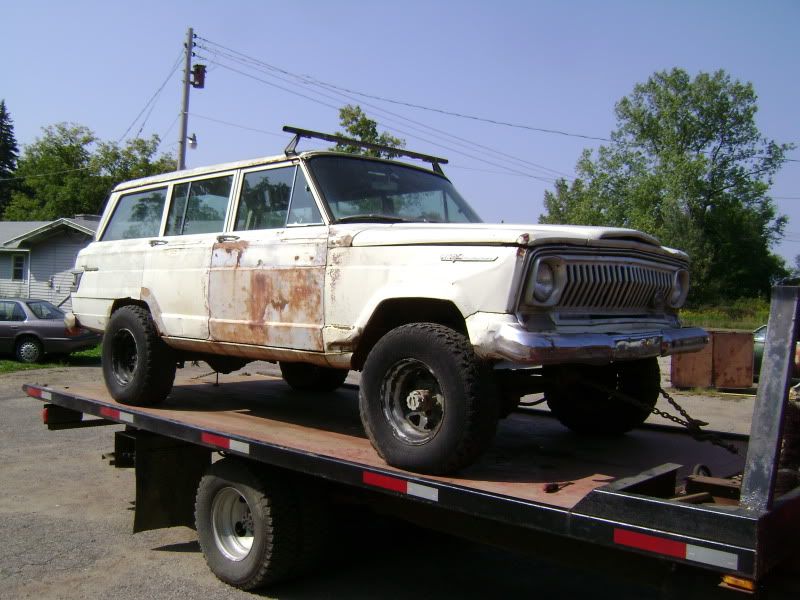 Hauling some scrap that we dug out to get to the motor on the back of the truck that had the heads we needed. And off goes the rest of the block (the one on the very back)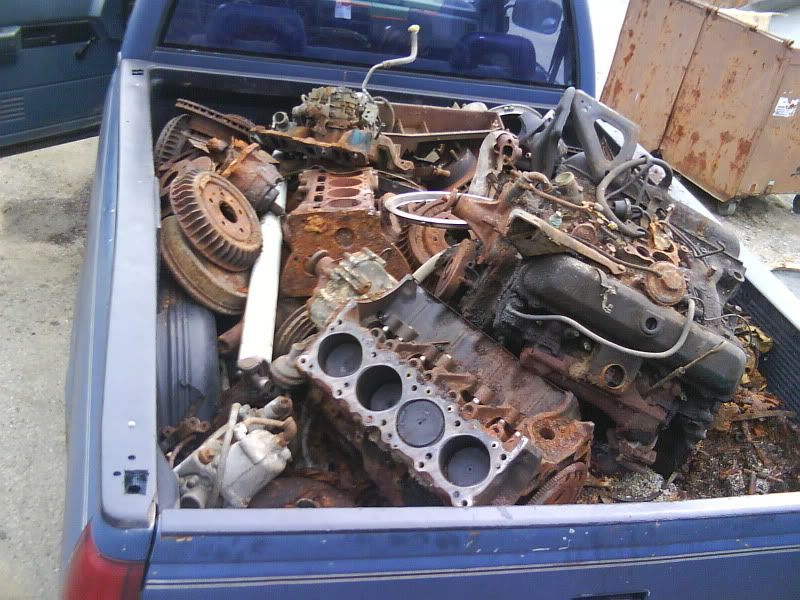 While at the yard we found some potential springs, which we had removed and picked up a couple days later.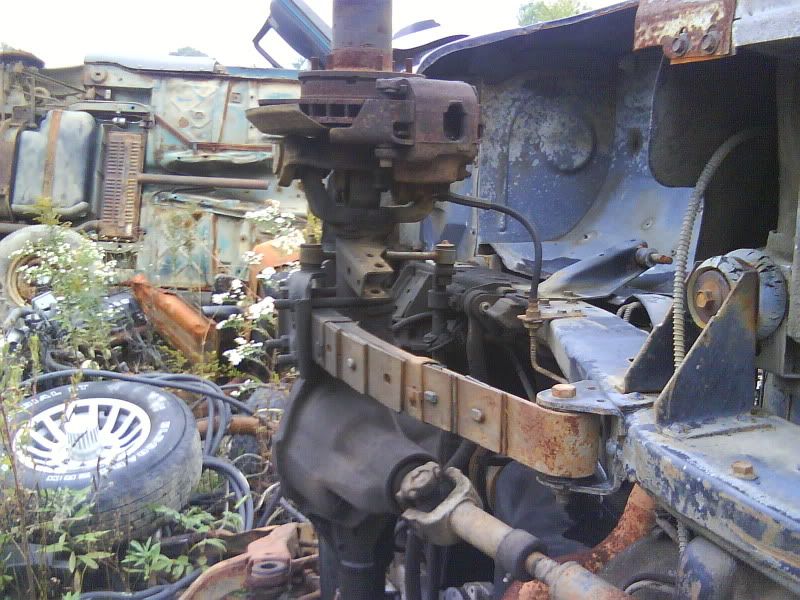 Stock handles (most of them are gone...) and some more yard scrounging found some replacements that I like better anyway...
Stock