well, news is still news.
I figured, based upon measuring, that I'd need to do a split 20/30 under bearing, I was right....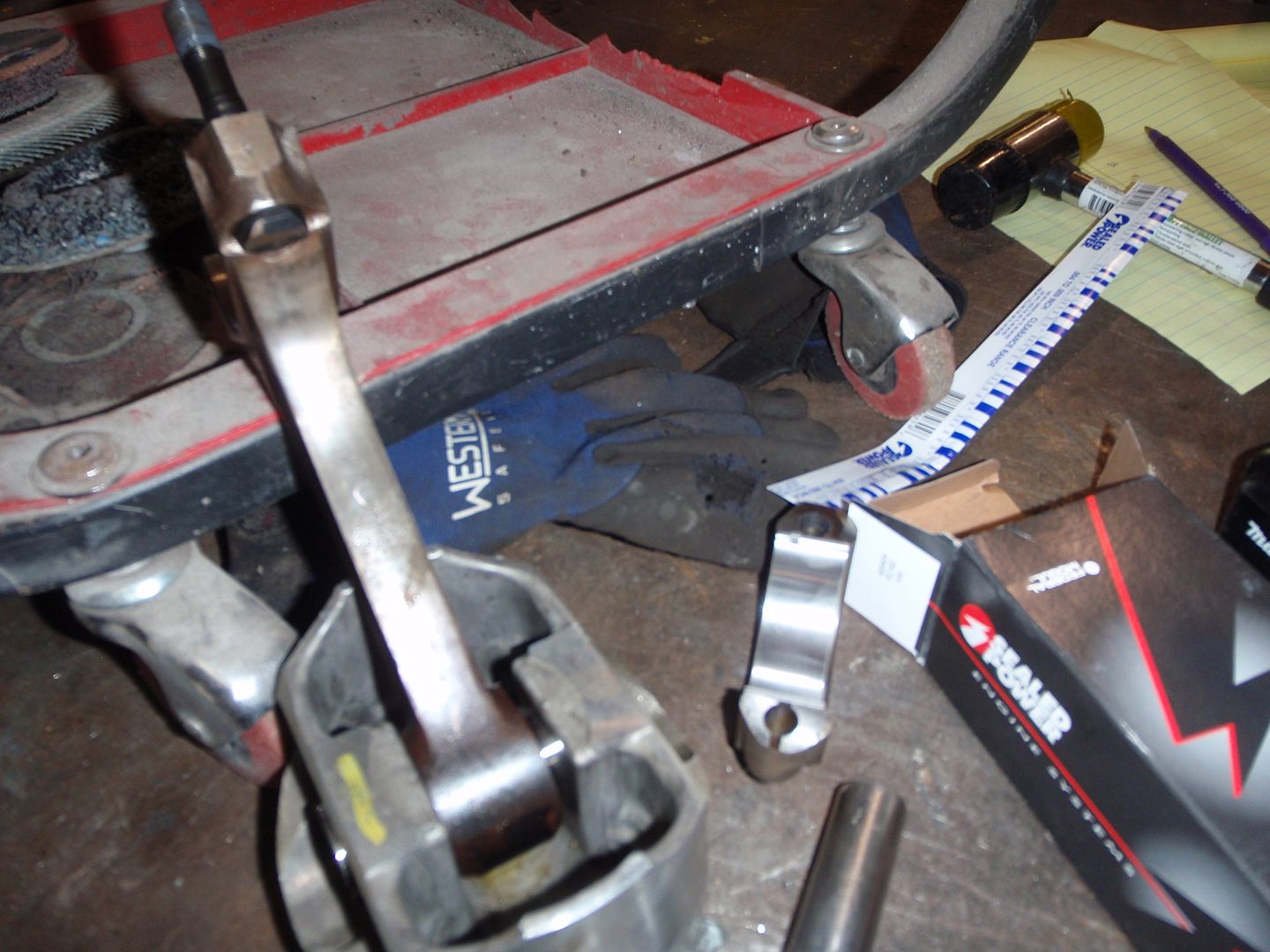 at least the deck height is zero... too bad,
and I put some color on it
too bad - did I say too bad, yep. with 119cc heads instead of the 110 cc that I got with the motor the compression ratio is a disappointing 8.97:1. I can help it with .027 head gaskets (which are .012 thinner then the FelPro) and bring it to 9.17:1 but I think I'm going to either have to deck the block and/or deck the heads as well to get the 10:1 that I desire.... not a huge deal, but I'm not building a swill-gas-motor so steps will be taken.