Introducing the latest mechanical addition to my collection that for the time being I am referring to as "The Tank"
It's MAX II 6x6 amphibious vehicle. I've been looking at them for a few years now, but they don't come up for sale around here too often. Several folks at work told me I wouldn't like them because they are fairly slow, have no suspension, high maintenance and to just get a new Razor or such. But I'm drawn to the skidsteer and six wheels. I didn't really want to spend $6k on one to find I didn't like it, but I picked this one up for $700 so the buy in point was right and of course needs some work, and nearly as I can tell mostly electrical and cosmetic.
Here it is in the garage next to the Firebird. It's about 4.5ft wide by just short of 8ft so it should fit on the utility trailer I took on drag week.
It's powered by a Kohler 440 2-cylinder 2-stroke engine. I heard it run, although poorly. The carburetor looks like it could use some attention. The choke isn't hooked up, it's got fuel/oil staining around the gaskets, etc. So it'll be my first focus of attention.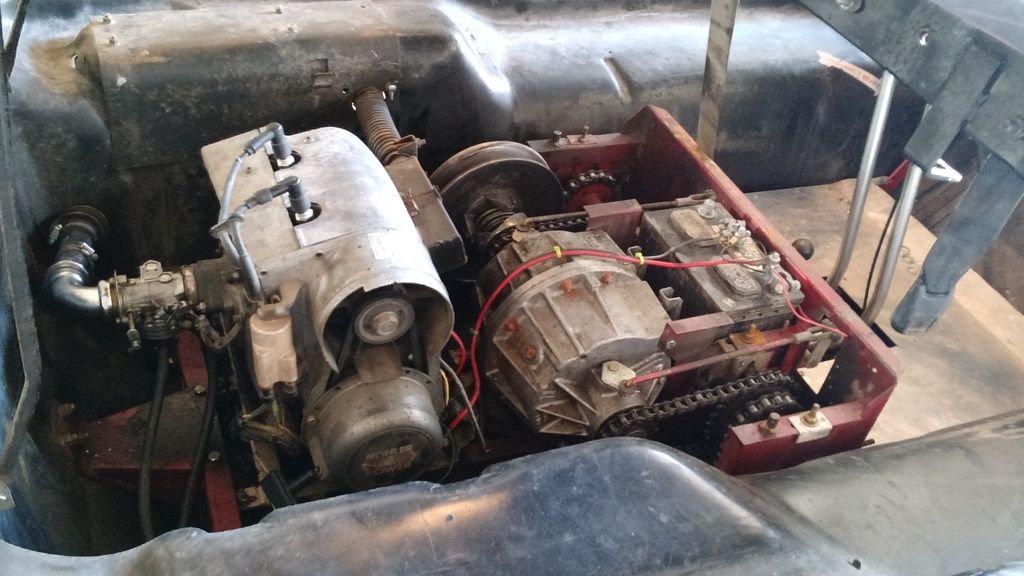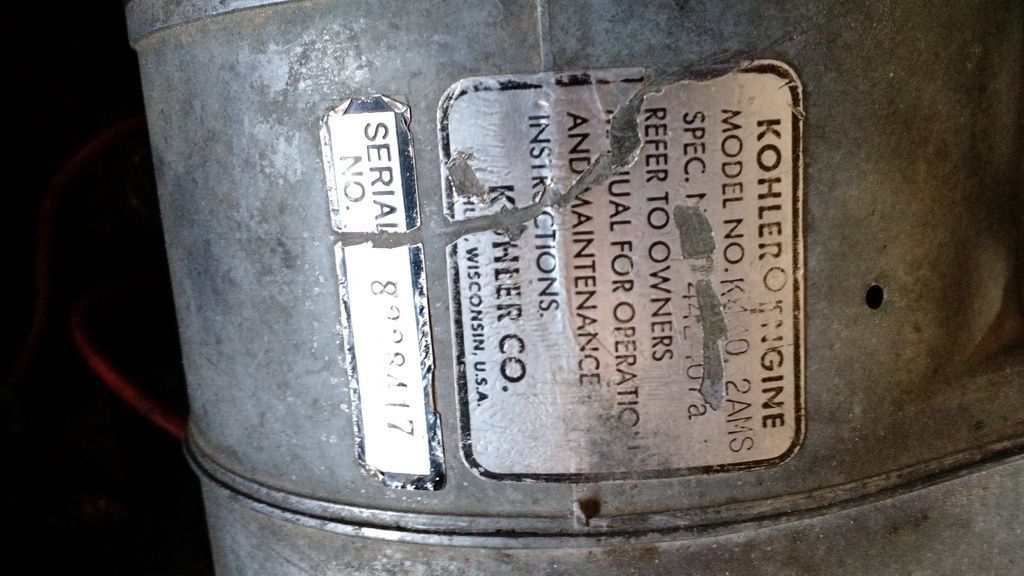 I've read through the transmission manual/print out that came with it and the linkages all seem to be in good repair and do what they are supposed to. The chains and sprockets appear to be in good shape and tension, as do the belts. It has a new seat as well.
The wiring is certifiably hacked, as none of the lights are wired in, the ignition switch has been replaced with a push button for the electric starer, etc. The bottom tub is missing the two drain plugs and has a fair amount of oil, grime and debris in it, so I have to get that all cleaned out. I won't worry about the plugs until I really decide how much water I'll actually be crossing through (little to none in the near term I suspect). The upper shell has a few cracks in it and could use a touch up on the black paint. I'd like to get storage rack for over the engine to place an ice chest or such as well as some kind of awning for shade. I'd like to drive this around Bonneville and shade would be nice.
Pending how well I can get the 2-stroke running, you know my first inclination is to EFI it. Harbor Freight sells a 22-HP 4-stroke engine that can be got for $560 after a 20% off coupon and I know I could EFI that thing. Several people on the 6x6 forum have swapped them in with good success, just need a new $225 clutch to match up with the different power band. It's a taller power plant and would probably need the upper shell cut, but again, the upper shell is far from perfect so that isn't much of a concern. I have a MegaSquirt 1 that I could wire in, the gas tank is nice and high so gravity feeding a small surge tank would be easy and run a small high pressure pump down low with a pair of fuel injectors and it should go pretty easy. I would leave the carburetor hooked up as a throttle body and back up with a simple ball valve to shut off the fuel. If I run into "electrical issues" in the field, turn the valve, and fire it up with the carb. I will have to watch amperage draws or mount an external alternator, which some folks do when running a winch and big lights (pre-LED days). For now though, I'm going to see how well I can get the 2-stroke running.
​