Ha, the thing is from the 80's, I'm not sure how much I would trust it "floating" even with the gas engine
Well there is always Flex Seal!
A little more mock up. I removed the jackshaft and it seems it's #60 chain and not #50 so I need to get new sprockets. The calipers clear the chain by barely, but enough not to worry about. I will probably mount the MGR where it sits here. Any more forward and it gets into the seat area.
I will likely make a cross bracket that utilizes the existing side bolt holes on the frame to the vertical mounting holes on the MGR. The brake caliper hoses bolt right to the master cylinders I bought,but come up short connecting them directly to the control sticks.
So moving the master cylinders back, I'll modify the shafts originally connected to the control sticks to reach the master cylinders now tucked under the seat area.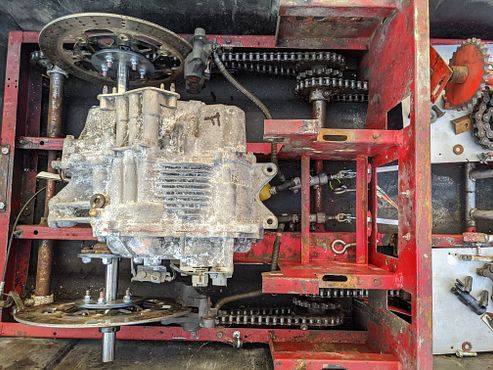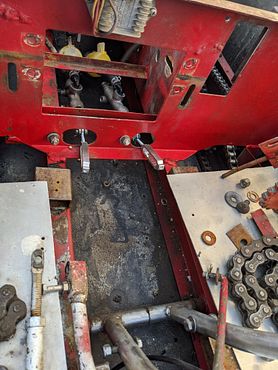 The calipers clearing the brakes. Even with vertical chain "slap" it should not hit the calipers. Now just a matter of building the caliper brackets.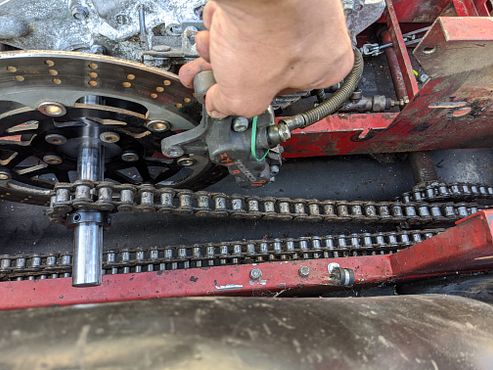 An overview of the setup.