Well I figure its about time I tell everyone about my Chevelle, the car that started Bamfster's legacy...
I found the chevelle down in Parker Colorado (it was a small town about 30 miles from Denver back then) my senior year (1986) of high school. It was pretty much a basket case when I brought it home, and I think I paid $600 for it. It did have a fresh white laquer paint job on it when I bought it. The drivetrain consisted of a small block, M21 trans and a 10 bolt rear, but it was rough.
It had sat in a field for several years with broken out windows and several bullet holes, some of which are still visible inside the trunk. It was originally light metallic champagne green with matching interior that was rotted from sitting for a few years with no windows.
During high school I worked at a full service gas station along with dam near every one of my friends. Somehow we all ended up with some type of "BAMF" on our personalized plates, I had 1-BAMF: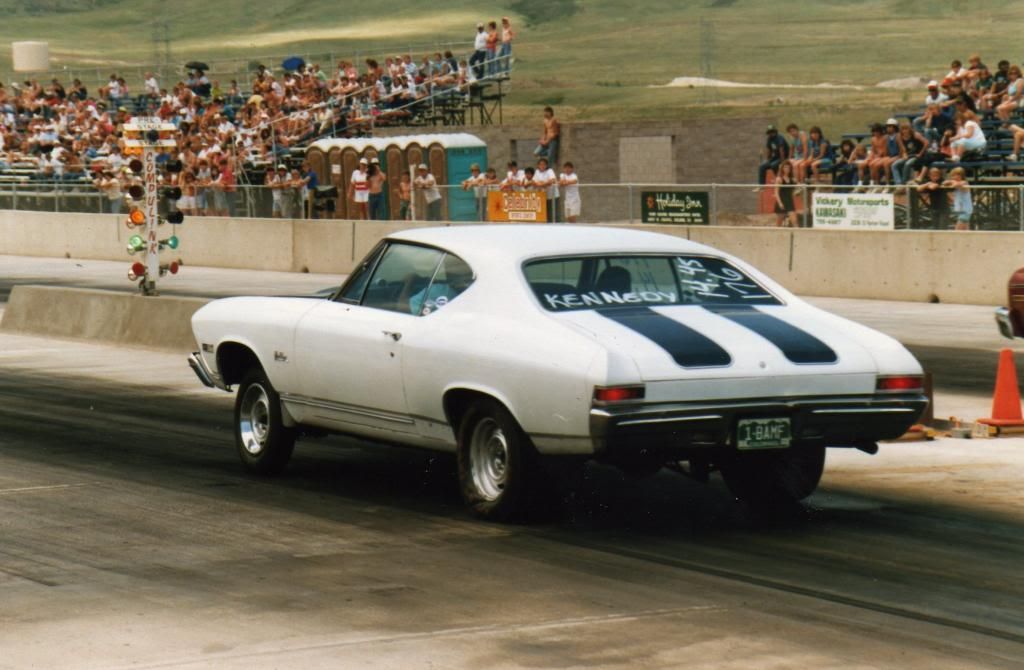 Then we found this little guy at The Cheyenne Frontier Days, and he became known as a Bamfster. We all had one sitting either on the dash or in the backwindow. This one has traveled every mile and every trip down the 1320 with me since that day.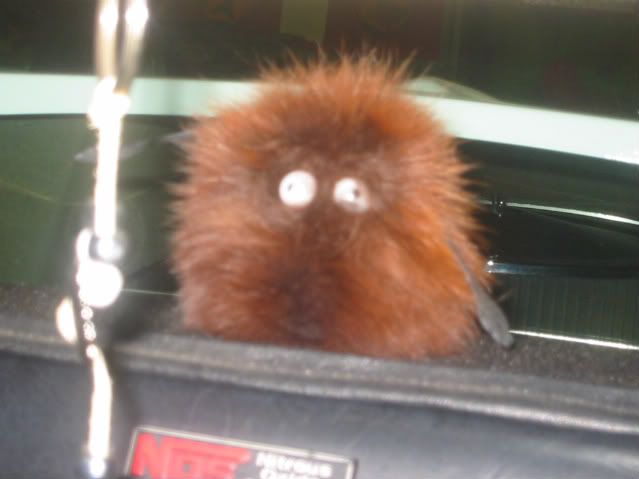 Unfortunately I have lost contact with all the guys from back in the day that called themselves "The Bamfsters".
DF's article in Dec '09 Hot Rod about the Crusher Camaro got me thinking somewhat nostalgic, so I'll update the thread as I find old pics and get them scanned in. Ultimately I'll get to present day and show whats next for Bamfster's Chevelle.
At least now everyone knows the origin of "Bamfster".