I already made my intro post, so I guess a build thread is appropriate, and well its been a long while since I documented this car. I've had this car for 2 1/2 years now, and I've had a blast owning it.
I picked up the Car July 4th 2007 - down in Atlanta GA, and it was fun as hell celebrating the red white and blue holiday driving this car w/ the top out on the 3 hr drive home.
I picked up the car with 7,000 miles on it and have put almost 30k on it now. Its a Z51 equipped car with all options except OnStar and Nav. Its got a T56 and heads up display.
Heres some pics of the day I got it... bone stock!
Yes the dealer sticker is long gone!
About 2 months after I owned the car, I ordered a Vararam Intake, and a CAGS! delete... stupidest system ever put on a Stick shift car!
Fast foward to Spring of '08.. entered my first car show... yeah didnt win anything, oh well.
I joined a Charlotte Corvette club in 2008, I've gone to many car shows, cruised all around NC and SC, and raced on LMS, and enjoyed a few mountain runs.
Misc pics..
Lowes Motor Speedway - Dec 2008
100 mph+ ON LMS, it was a freaking blast, I definitely recommend it to anyone!
So my Runcraps where kinda worn in the back from all the driving around, and then I got a flat on I485 near Charlotte so I was lucky to drive on the flat runcrap and got home. This started a chain reaction.
Since I needed new rear tires, I got some BF Goordrich KDW2's, not only did they handle a hell of a lot better, they where a lot quieter!
New Rears....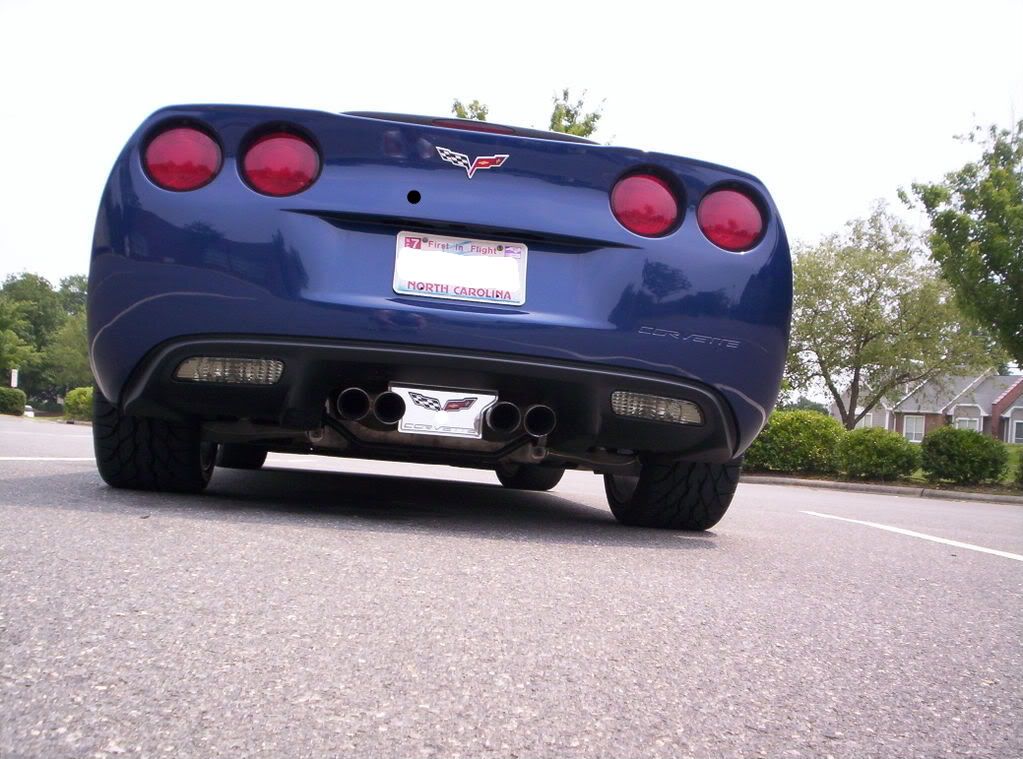 Feb 2009...
There was a local car club going to a dyno shop, so I put it on the rollers and see what she put down.
Car put down 375 rwhp & 374 rwtq... Not bad for being on stock tune and just an intake!
Fast forward to Spring 2009....
I ran the mismatched tires for awhile, and was cleaning up my car when I noticed the fronts where corded!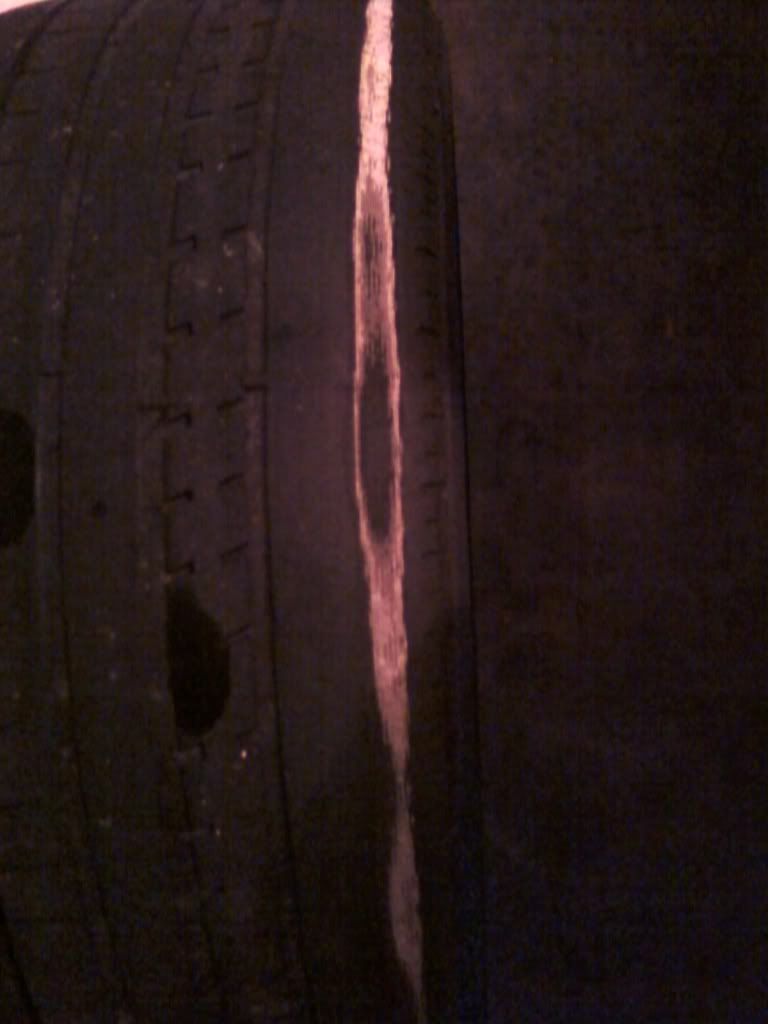 So I ordered some wheels from a Vette vendor, ordered new front tires from Discount tire... and off to the tire shop I go!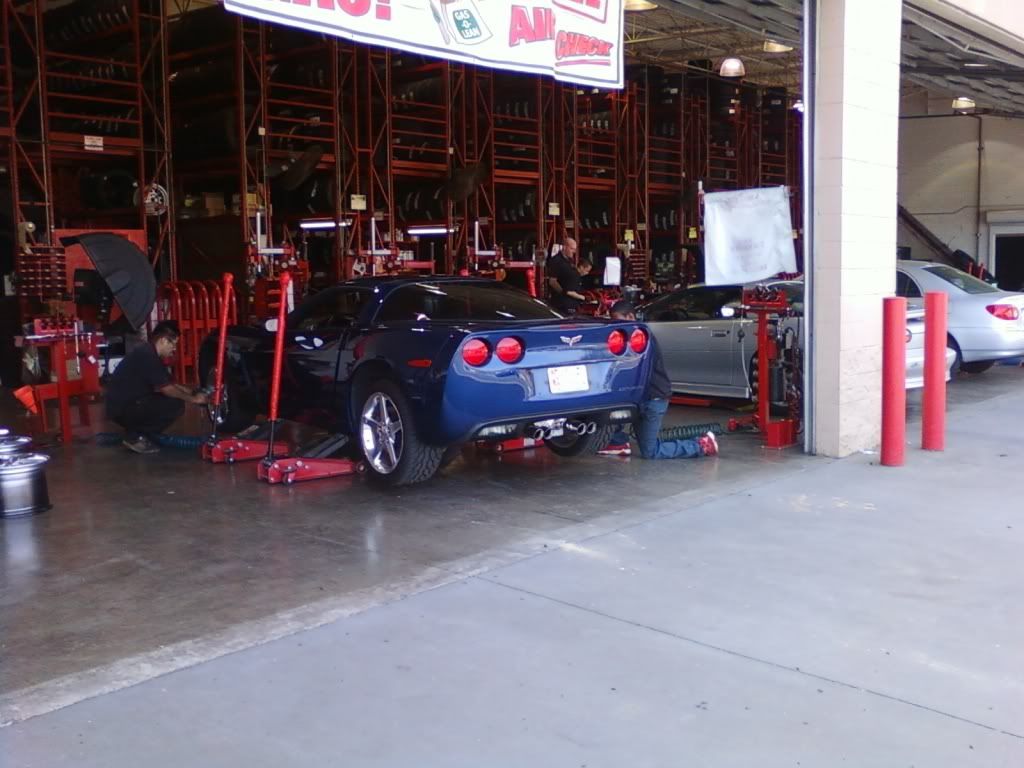 I ordered some Repo ZR1 style wheels that fit flush with the fender... and they just happen to clear these....
So with 8 weeks before the 2009 Hot Rod Power Tour - which btw I registered at the last minute and still got decent rooms.... I ordered the C6 Z06 brakes... well West Coast Corvettes had them on backorder for 6 weeks... I literally bolted them on the Week before the Power Tour... I guess a 4k mile road trip is the proper way to bed in the pads..
& finished product...
Power Tour '09...
Entering WI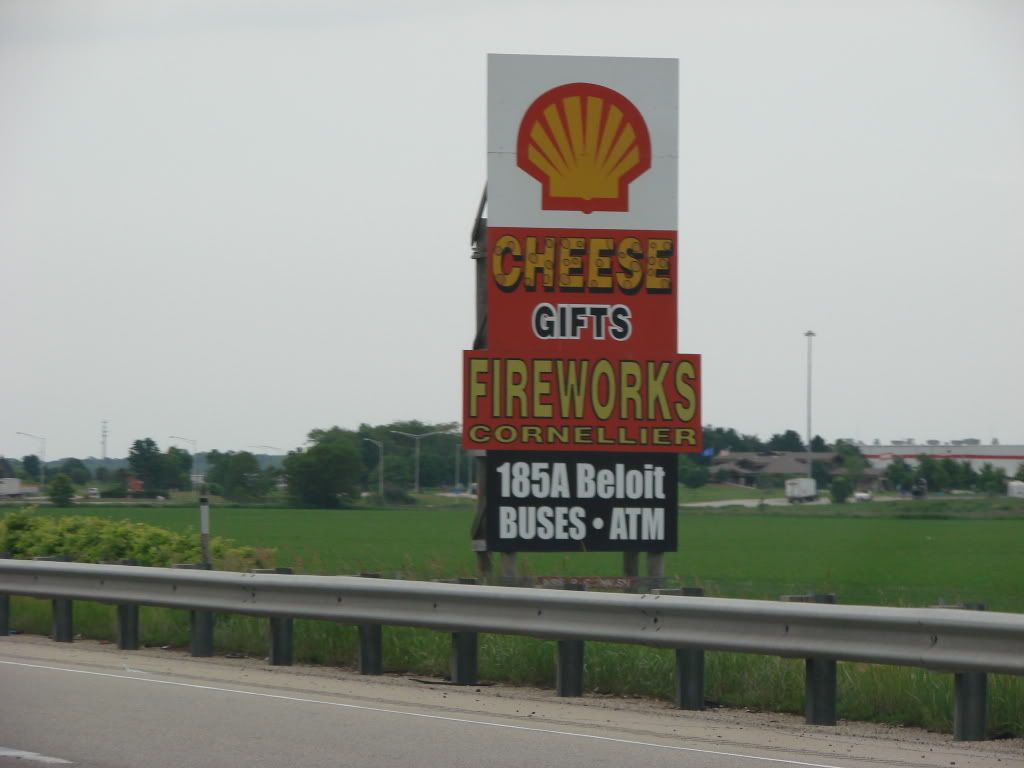 Madison
Seated Pads in Madison...
Highway between Somerset KY & Bristol
Bristol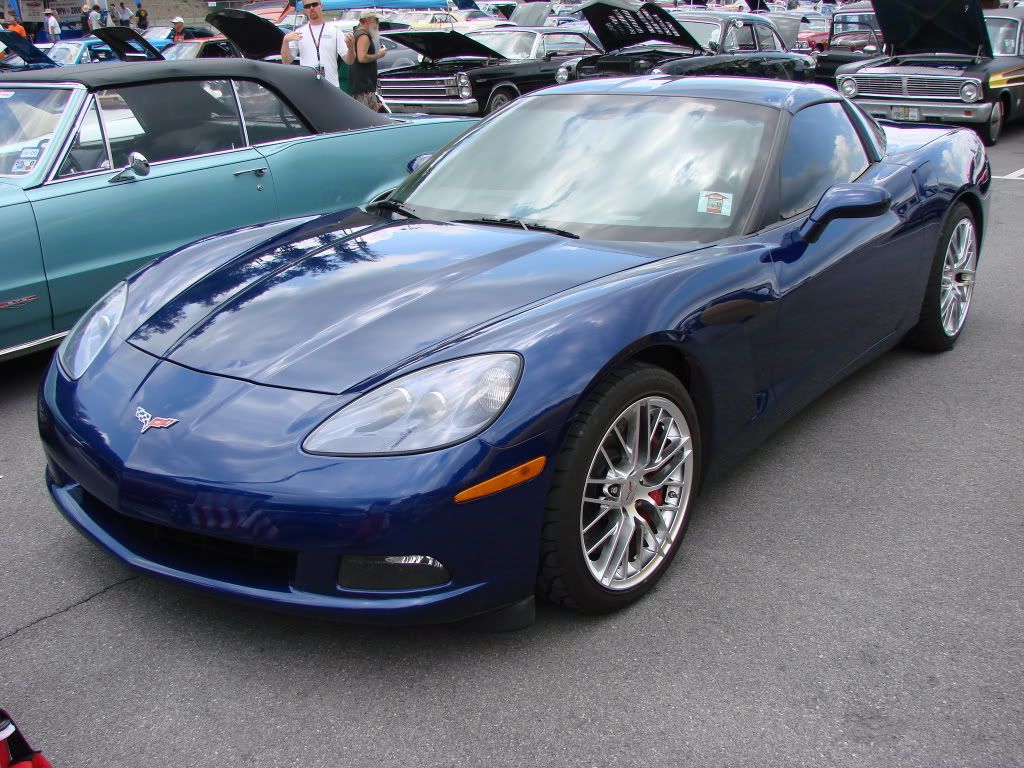 Fast fwd to Summer 2009...
After going on the Power Tour, and hearing all these badass V8's I was ?ber jealous of the nasty exhaust systems that I heard, and too be honest GM really boned the exhaust system on the LS2. 2.5" exhaust? Come on now... I researched a lot of different exhausts for the Vettes, and the prices are sky high! $2000 for 6 feet of pipe (Corsa, Borla, etc) well I say F that! Someone at a car show said look into the LS7 exhaust... so after piecing together a full z06 exhaust kit off ebay, Corvetteforums, and other places... I finally had a complete setup.
LS7 kit...
If you look at the LS7 manifolds, they are brand new! Never fired, I found them for $100 shipped off ebay from a first gen Camaro LS7 swap! Also the setup gives about ~30 rwhp on the Dyno, and sounds badass. I ordered the Mild2Wild kit and I can open up the LS7 exhaust butterfly valves at any time... They drone on the highway like a B, so thank god I can quiet it down. Especially with my pending 5k mile trip for Power Tour '10! Oh forgot to add.. only paid $750 for Z06 exhaust from manifold to tips, and yes I installed them myself... I think the pics are on facebook, I'll add later!
& this is the car back in October on the top of Beech Mountain north of Banner Elk, NC... its 5000' up!
So thats all I've got done so far... Ive got the a lot more stuff to bolt on, but I'm in the middle of buying a house so parts are sitting in storage....
LS7 Crate engine delivery...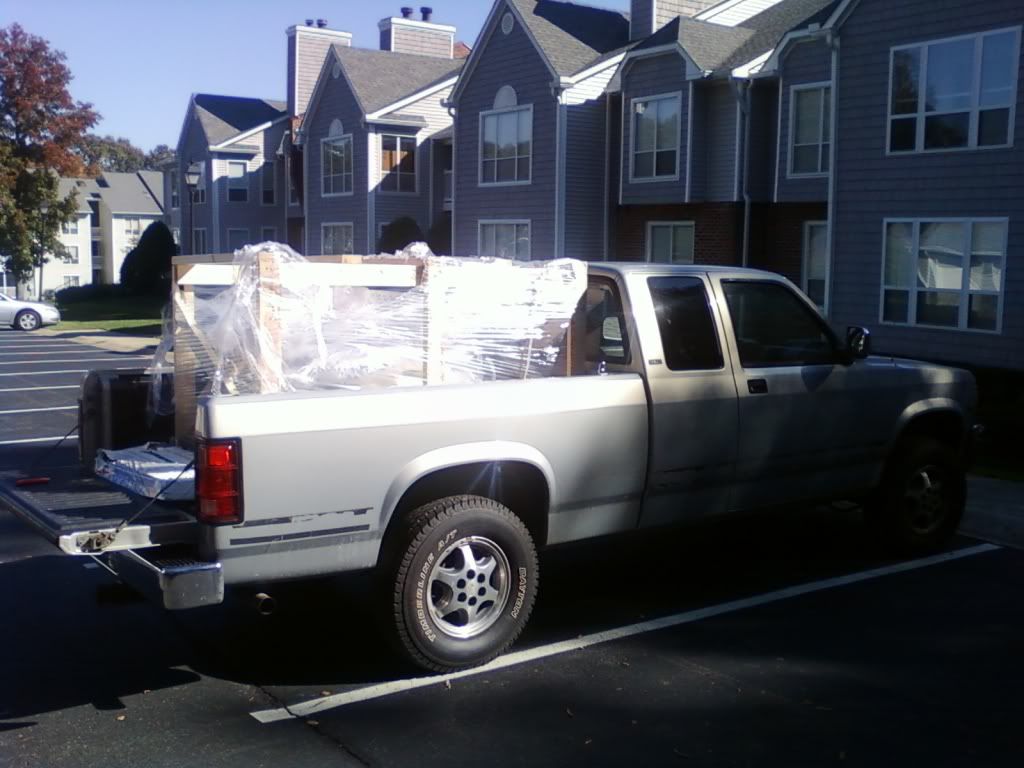 HAH, I wish... z06 rear fenders I got for CHEAP from ebay.
Frageeeelaayyyyyyyy.... Must be Italian or something...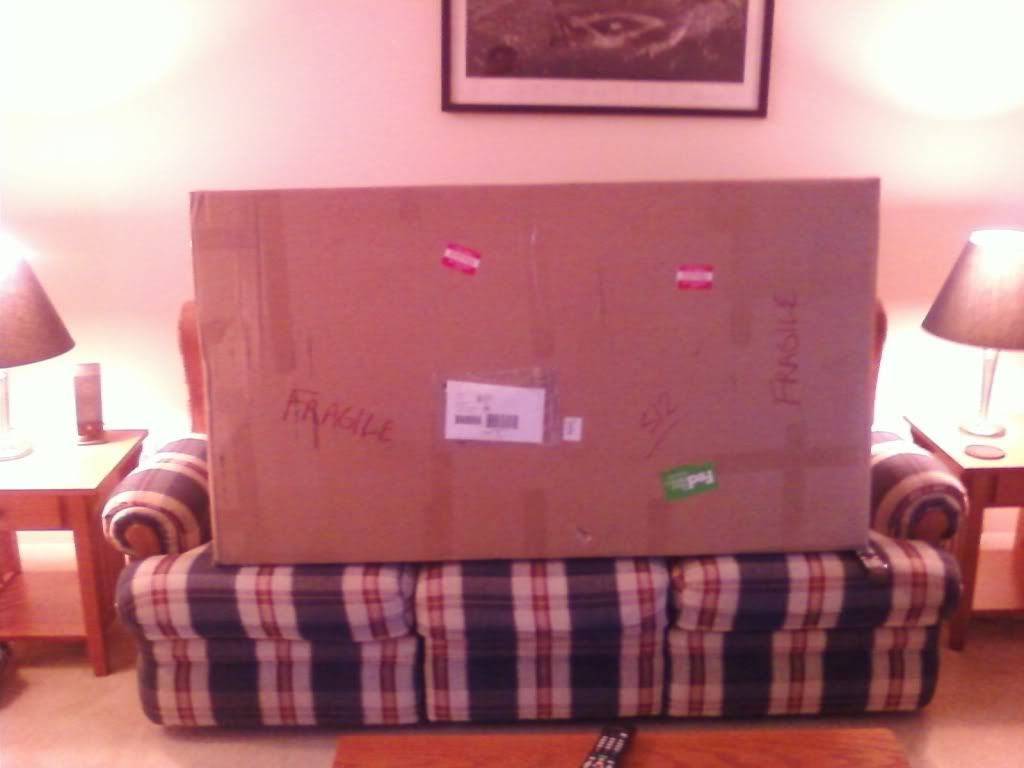 Nah... Z06 front Carbon fiber fender...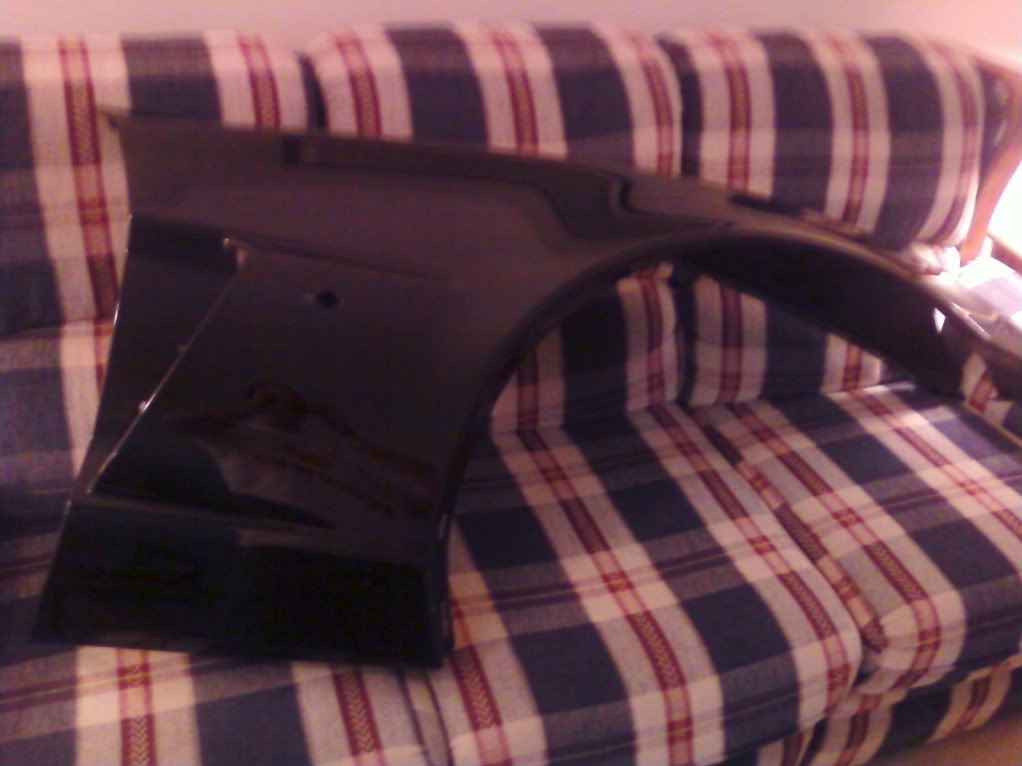 I''ll be upgrading to a Full Z06 body kit... No I will not be adding the damn z06 badges, I hate the stock coupe look!
Z06 Competition Grey wheels - I have these shipping from Cleveland Pick A Part today!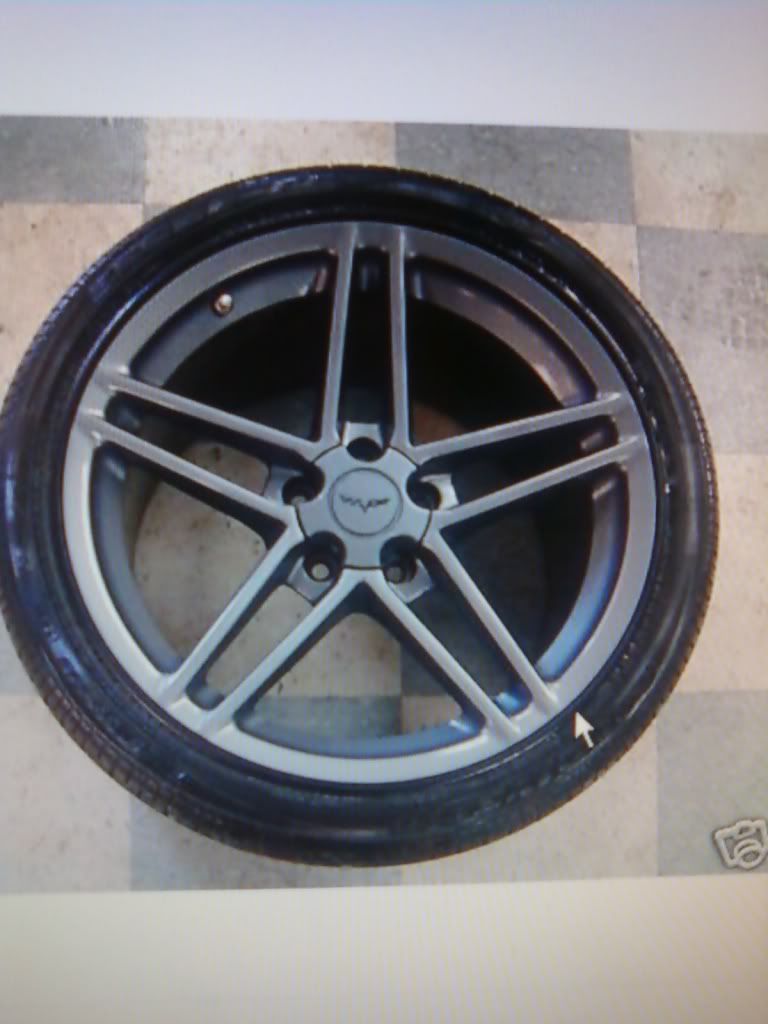 Hopefully next year, want to get a Edelbrock E-force Supercharger for the LS3, I'll be upgrading to L92/LS3 heads with that swap!