You guys will think I am crazy. Ive been told there is no way I can build this car by May 5th this year, and certainly not for less than $10k. If the parts suppliers can get me the stuff I order a bit faster than OPG has on the floor pans (24 days) I should be able to get it drivable by the deadline. Now before you think I haul it around to different shops to have things done, the only thing I farm out is machine work on blocks and cranks, sometimes valve jobs. I rebuild everything, engines, transmissions, electrical, interiors, and since 2006 I have learned how to do body work and paint decently. So everything is done by my hands that still work ok, the rest of me not so much. I have very low labor costs associated with my projects, because I do it myself.
The deadline is due to my father in law Dave's 65th birthday. He helped me out considerably when the USAF broke me and medically discharged me in 2005, and supported me until the VA started compensating me a year later. I cant work a normal job anymore, so without him I would have been in a world of hurt. On one of the trips he and I made to the VA in Milwaukee, he told me the only car he would ever want back is the 65 GTO he had back in the 60s. So I started looking for one and the next year I found a rusty hulk I could afford in South Carolina. It sat for a while, but in November he ended up in the hospital with heart problems, I figured I should get his car done while he can still drive it. Thus the GTO went in the shop and everything else was put on hold.
The rough part of this is the rust. Its considerable, most wouldnt think this car would be a good parts car, and they have told me so. I have found a couple parts cars, but most of the rust repair will be parts I fabricate. It wont be a show car, just a nice driver for Dave to enjoy and feel young again. The floor is supposed to show today, and it has cost me a month waiting for it. In the meantime I got the frame almost done, and most of the front suspension rebuilt and painted.
Here are some pics of this thing.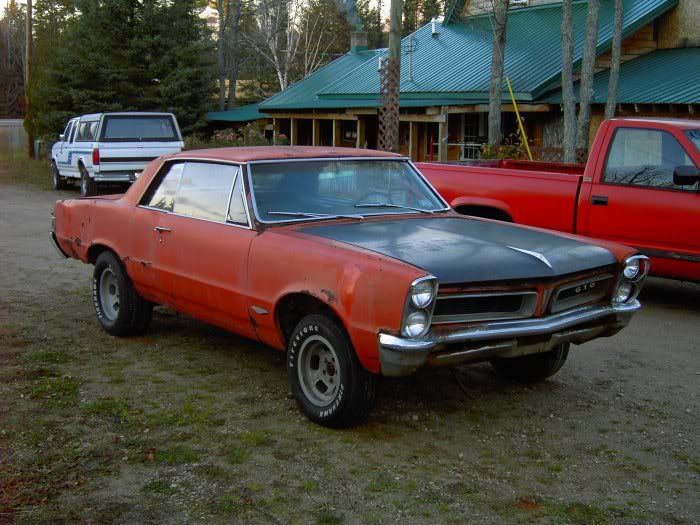 And the difficult rust. The window channels are almost completely gone. Looks harder than it actually is to fix it.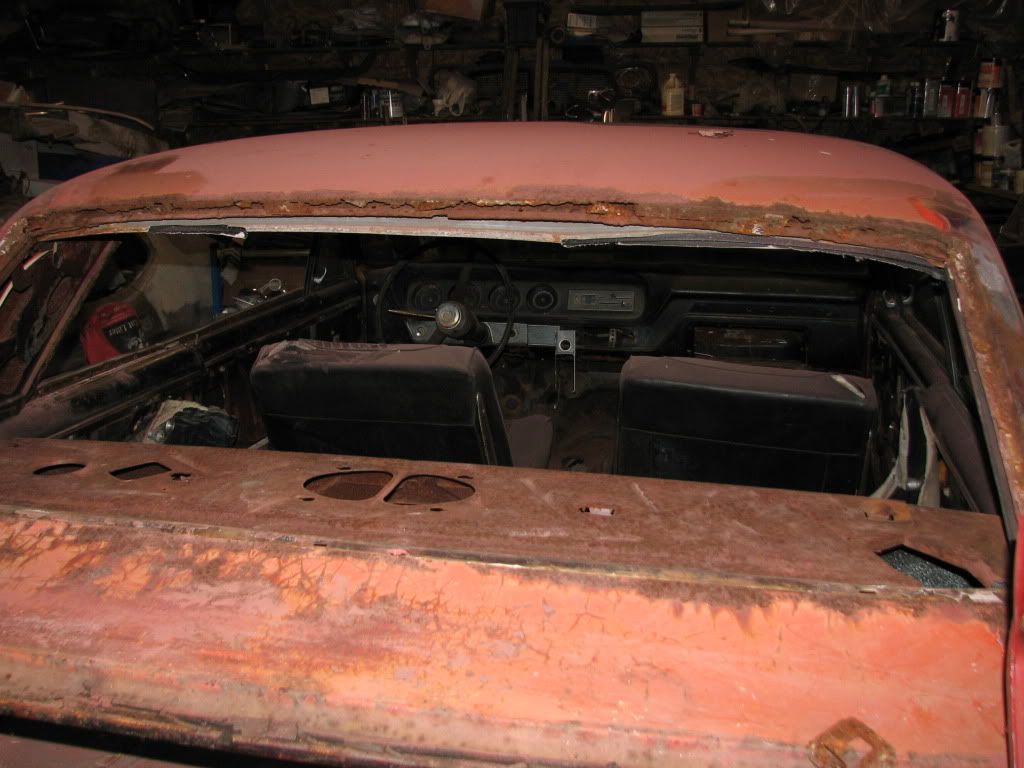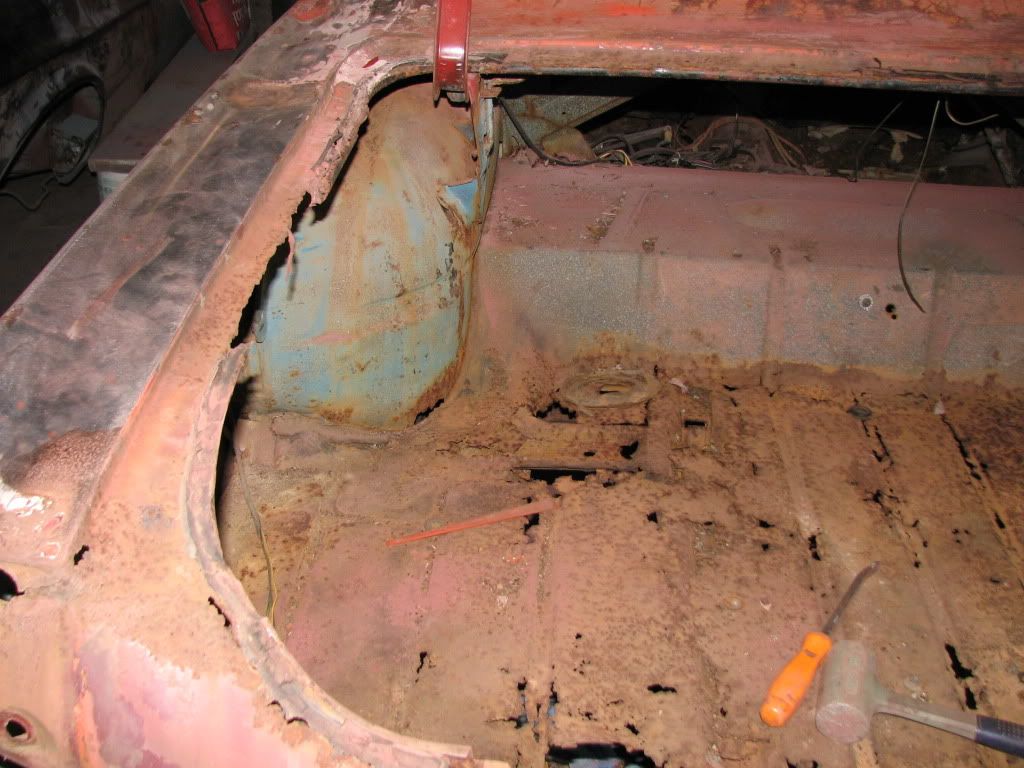 Funny thing about this one. The only thing holding the dash in was the wiring harness. It was rusted completely off and just sitting there.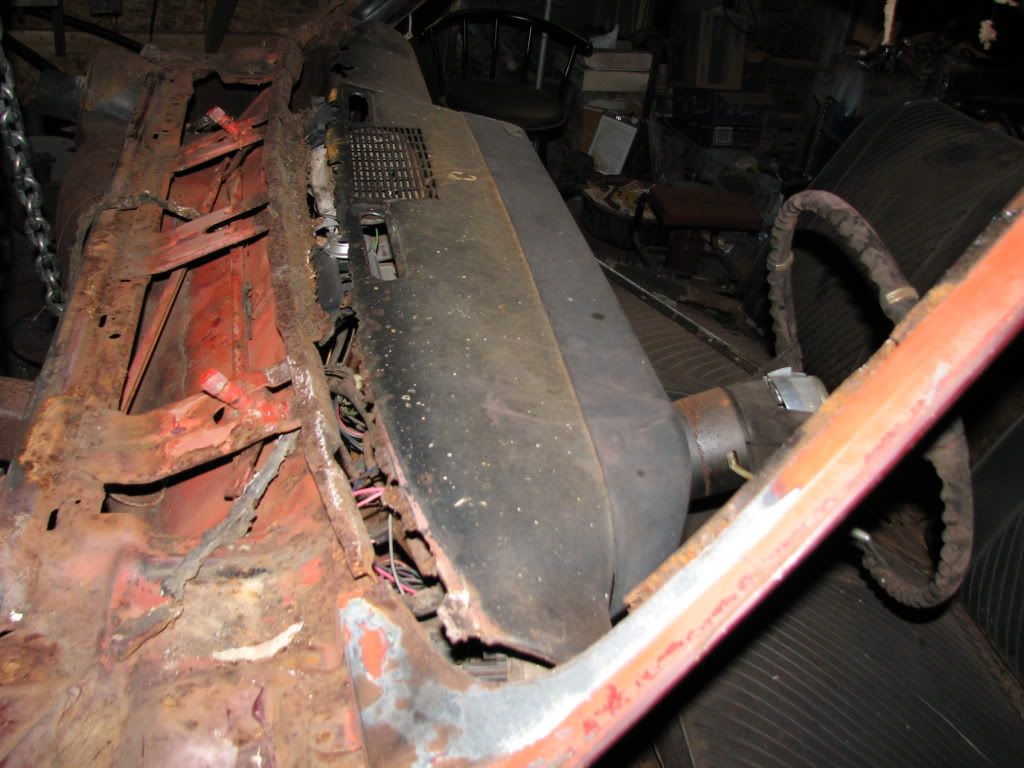 Built a rotisserie and pulled the body off the frame.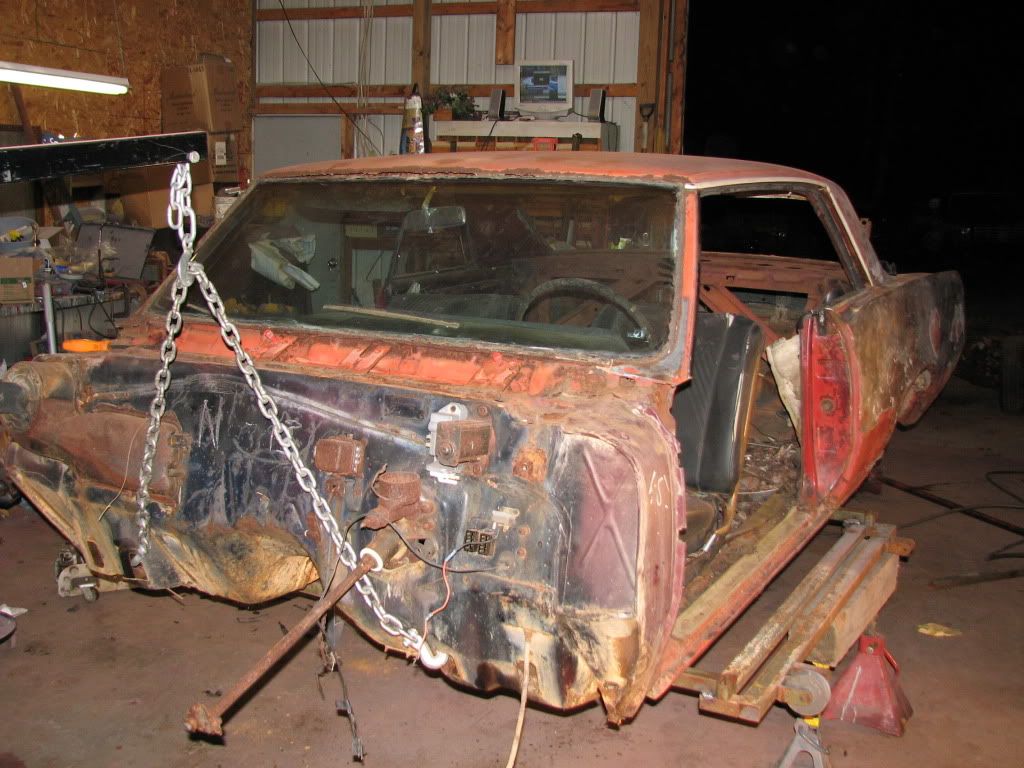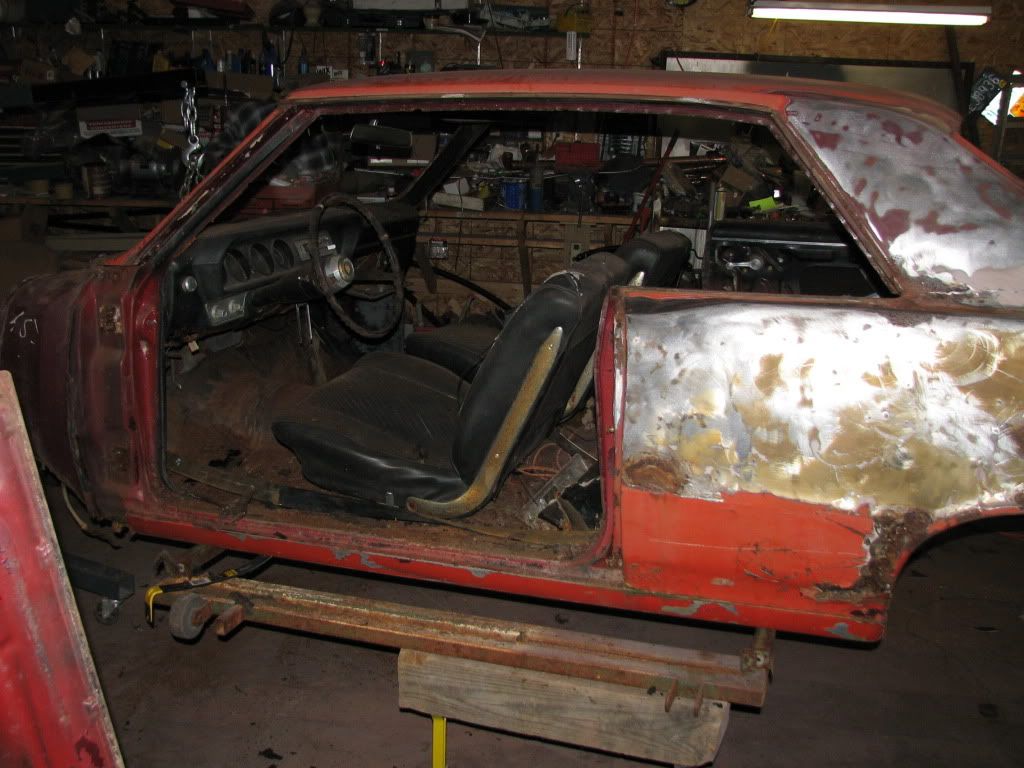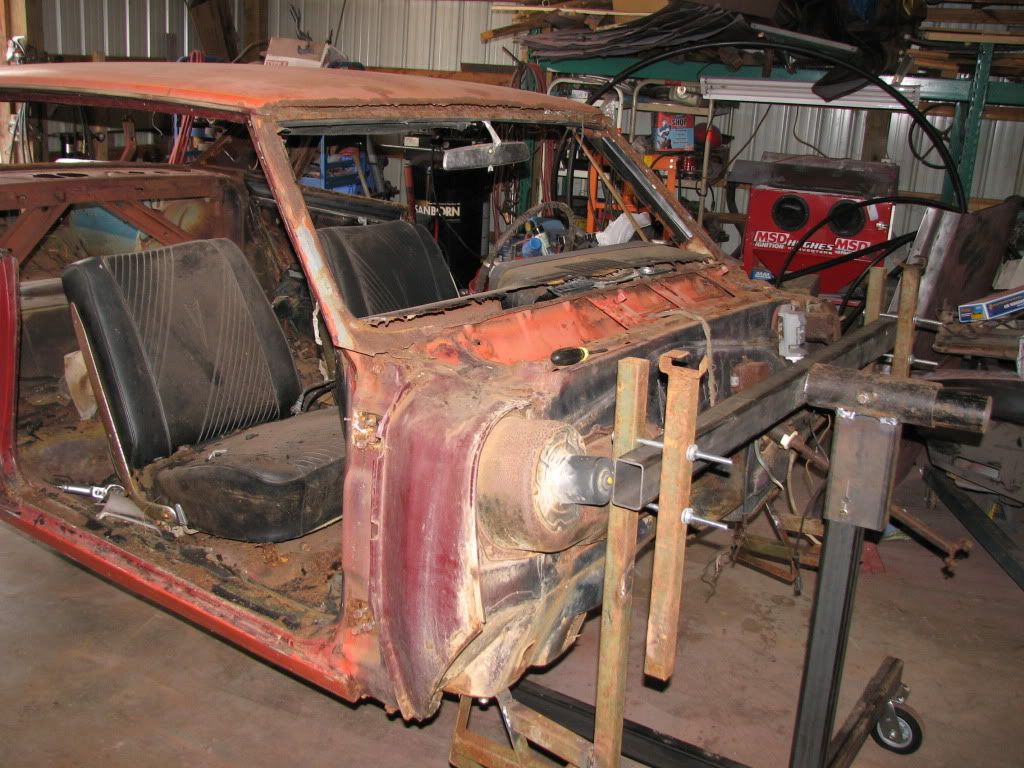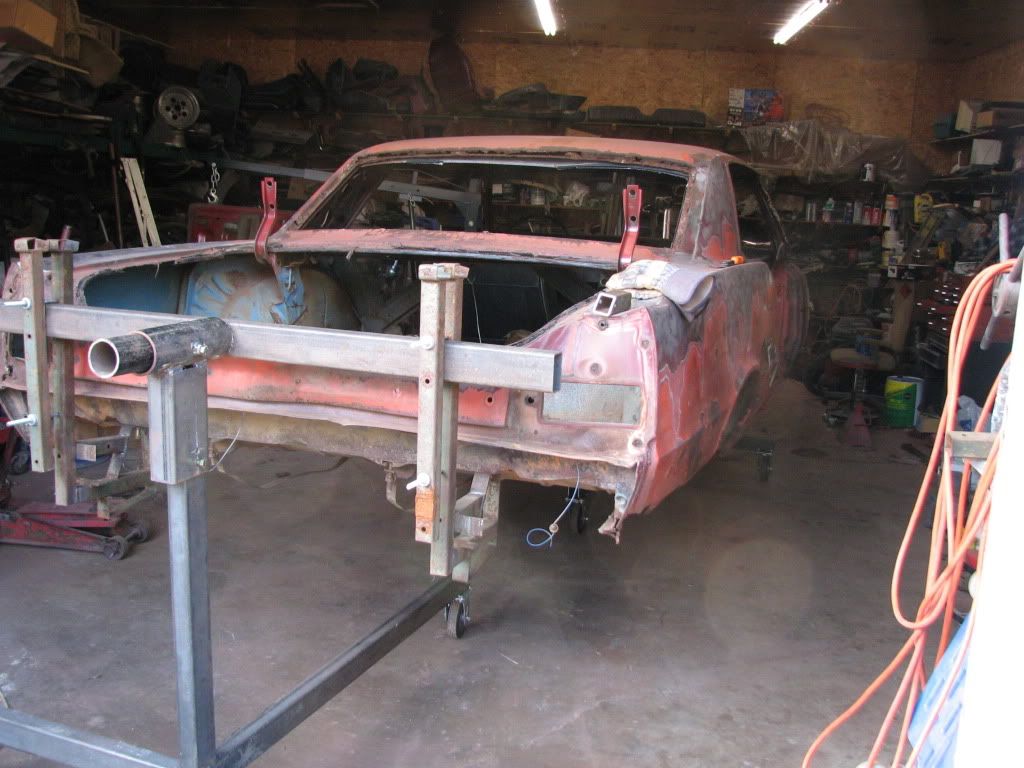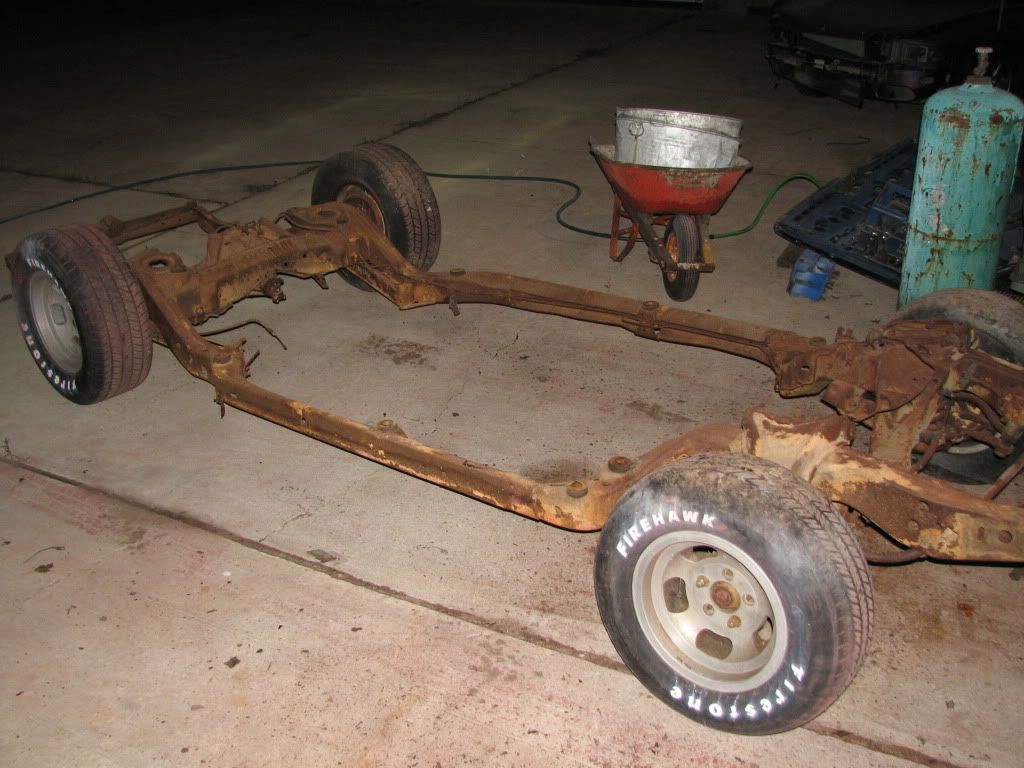 Then started sandblasting. I still need to do the body, I wanted to get the floors done before I started on it, for structural reasons and to limit me blasting things that dont need it because it will get cut out and replaced anyway.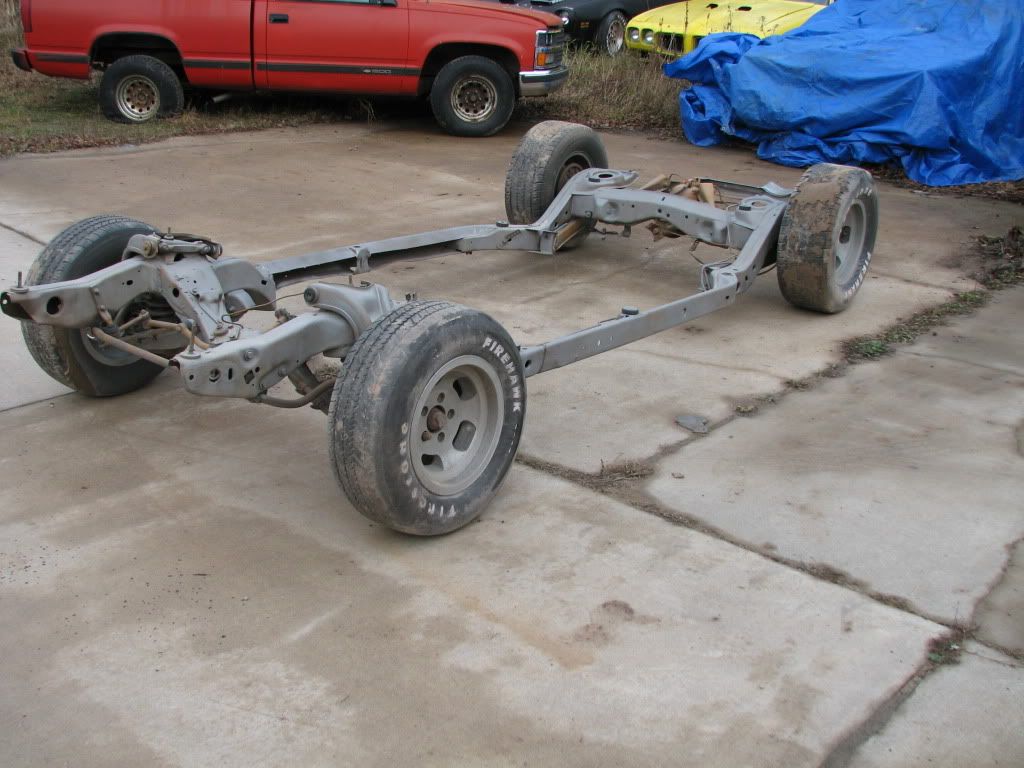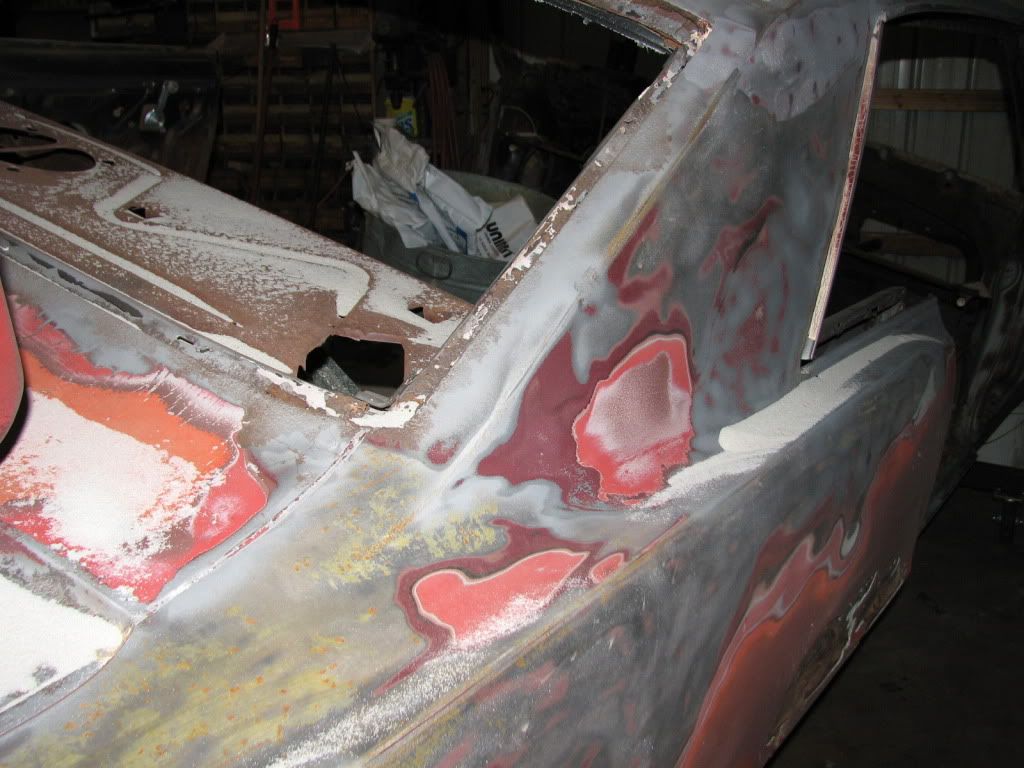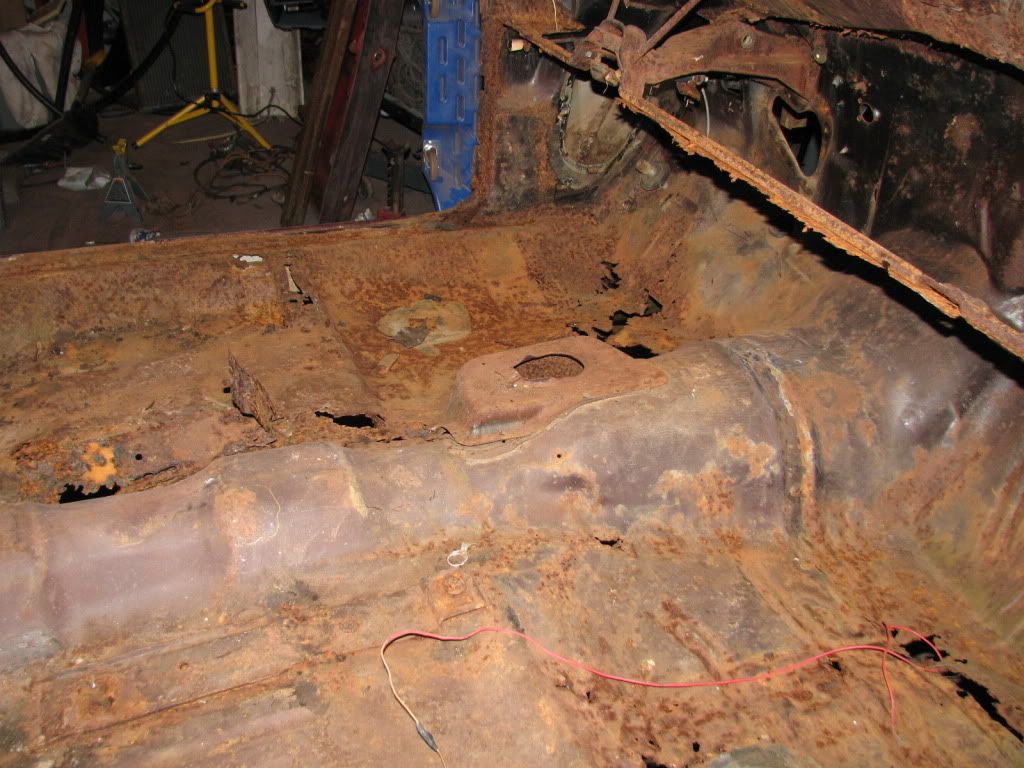 I need to do a bunch of work on this A pillar, or find one to replace it. Its almost gone.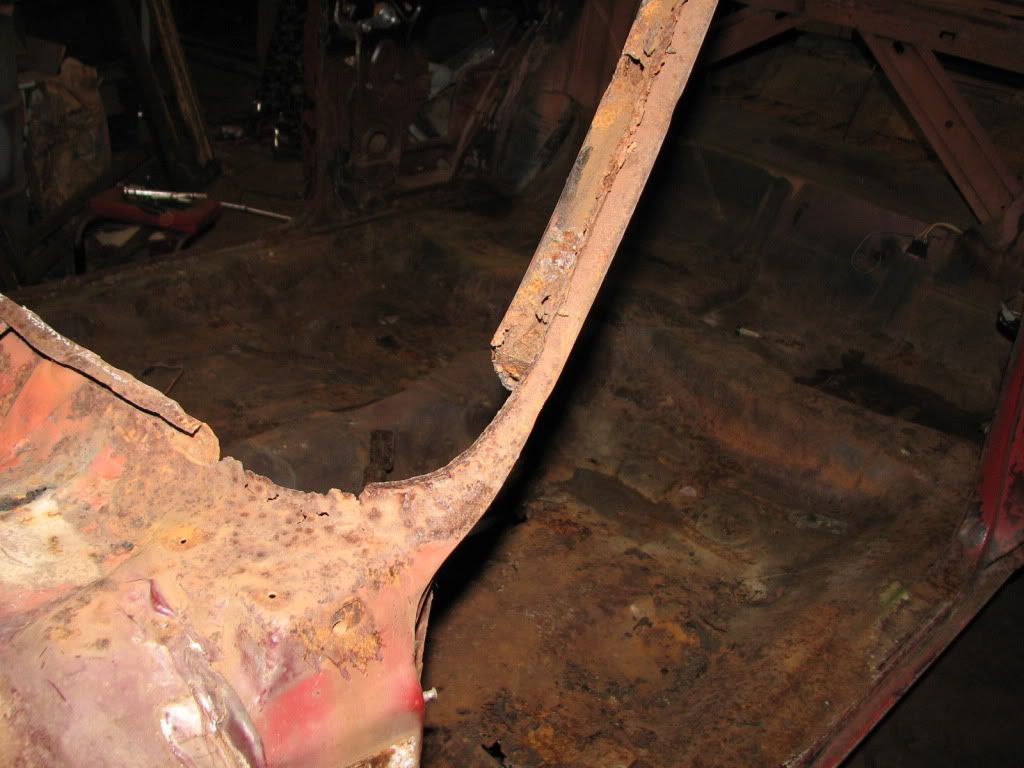 Here's the frame, I wasnt worried about the finish so much so I didnt bother to sweep the floor before I shot it. It still came out nice, it has pits but hey its the frame, nobody is going to see it.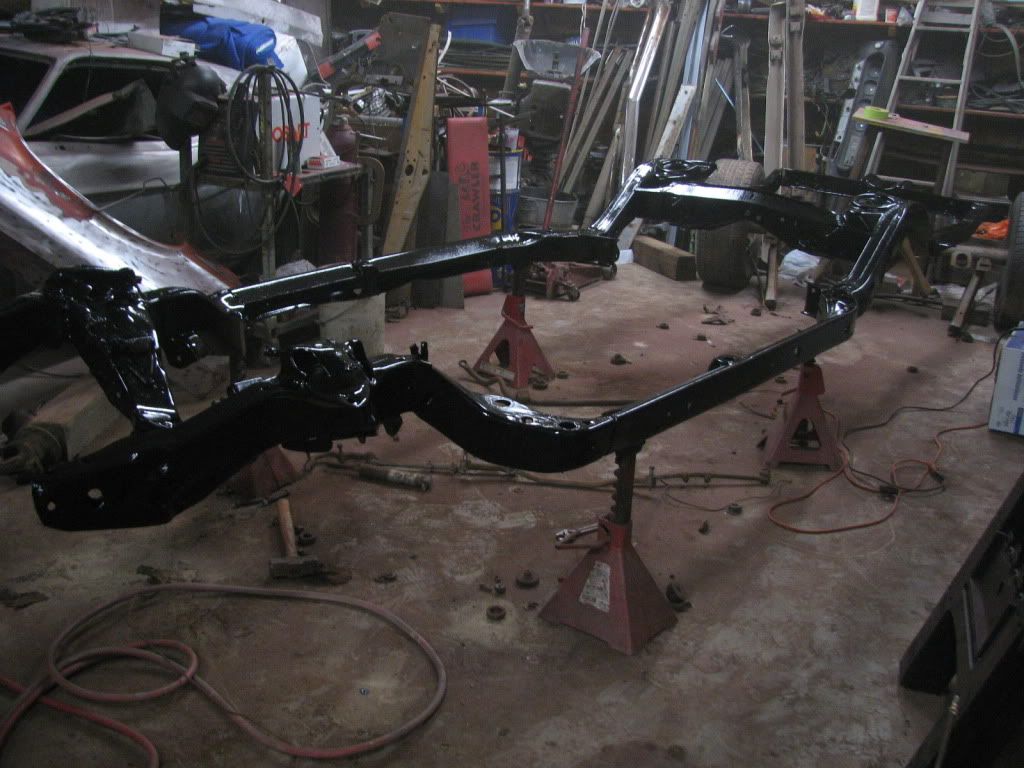 I'll post more after I get some more work done. After the paint dries on the control arms they will get the bushings pressed in and the front end reassembled. February purchases will be quarter panels, disc brakes from Summit, and wiring. Probably another spool of mig wire and another bottle of gas too.