Was at a farm sale a few years ago and spotted this beauty. Had no intention of buying it but was the only bidder at $50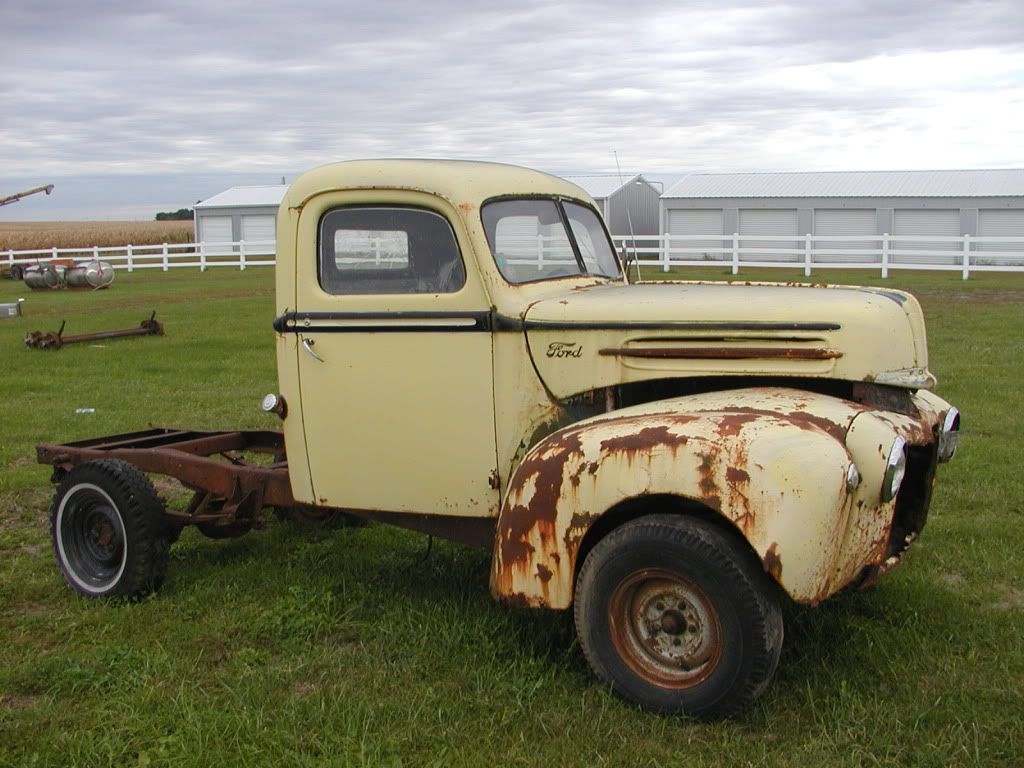 rust 42-46 ford truck cab with a trashed front clip.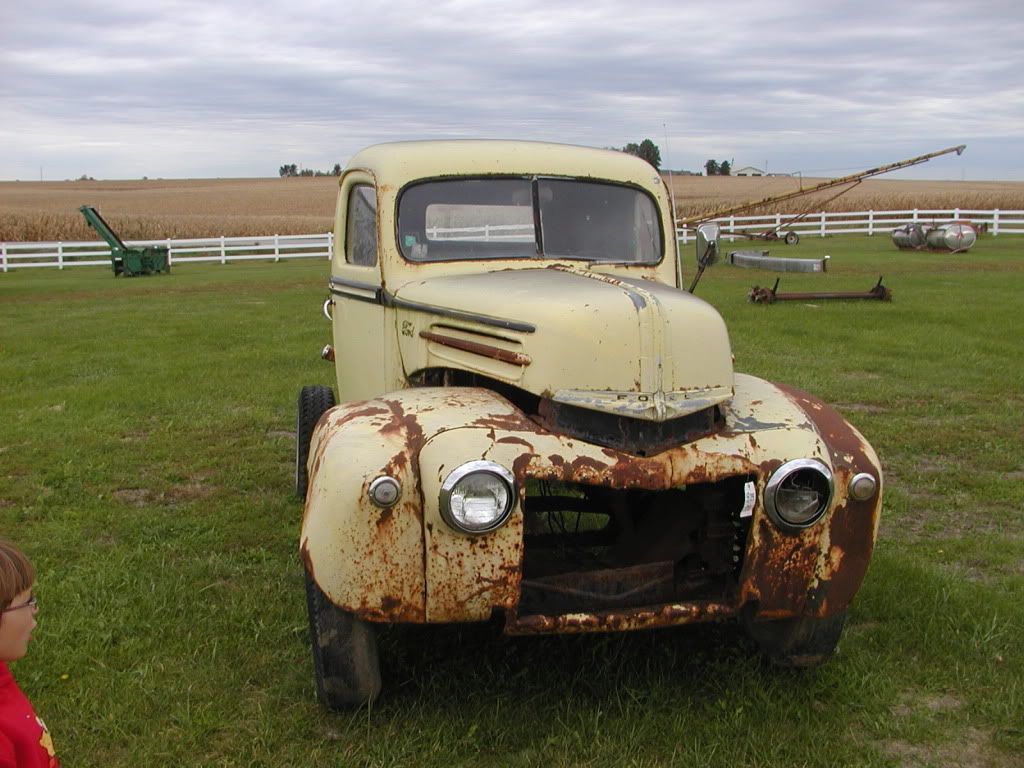 http://i225.photobucket.com/albums/dd180/usnen2/5.jpg
Was all mounted to a 60s ford truck frame. body mounts were pieces of steel fence posts welded to the firewall and the frame.
I had no idea what I was doing but I decided it would look better with 4" or so out of the top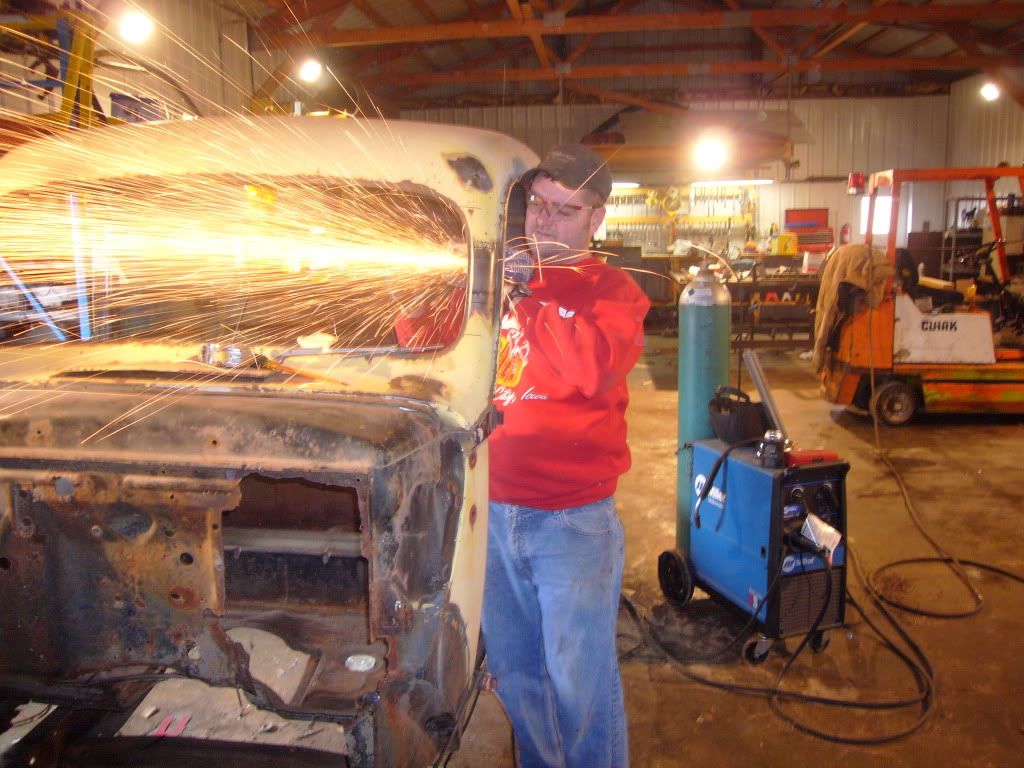 Definitely a step in the right direction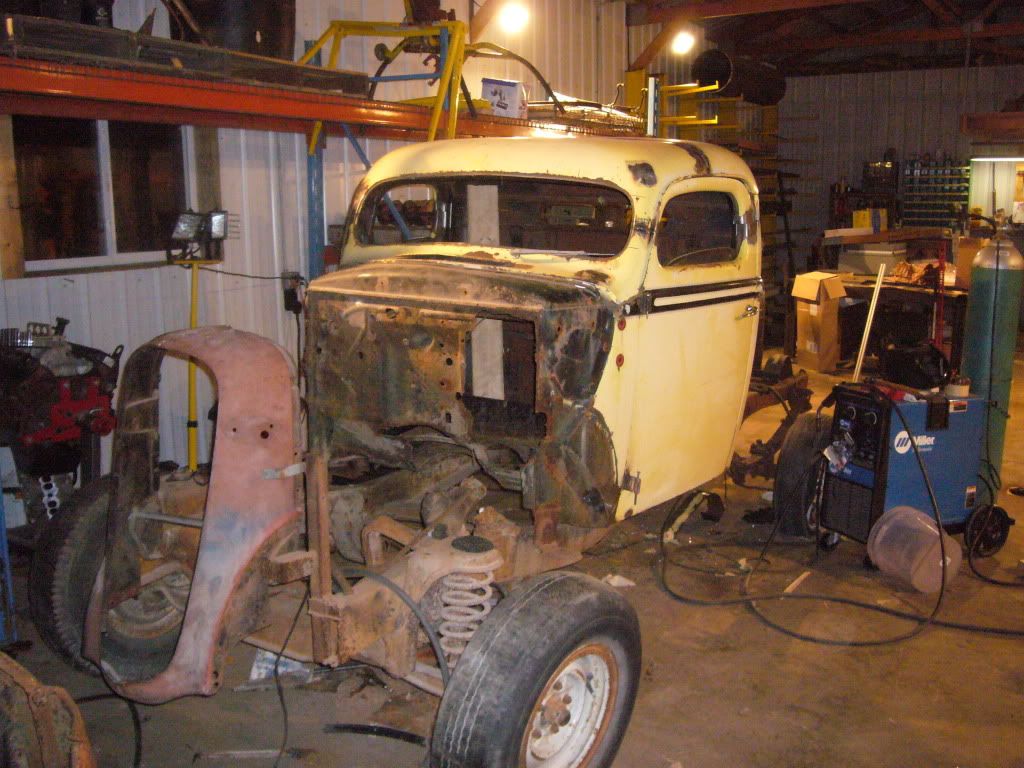 Next I got rid of the old frame and started fabbing up a new one out of 2x4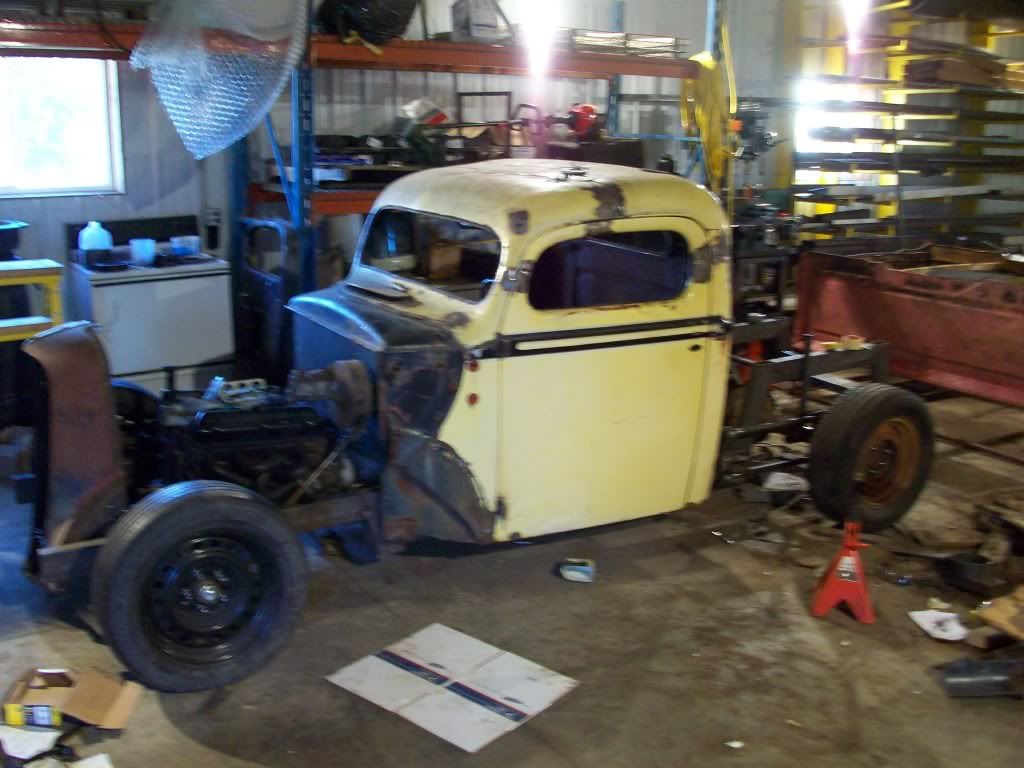 fox body rear end I scavenged out of the scrap pile at a friends house
fabbed up a Welder Series mustang II front