Its somthing differant in a 66 Mustang than your standard 289/302.....
1978 200 inline 6 ;D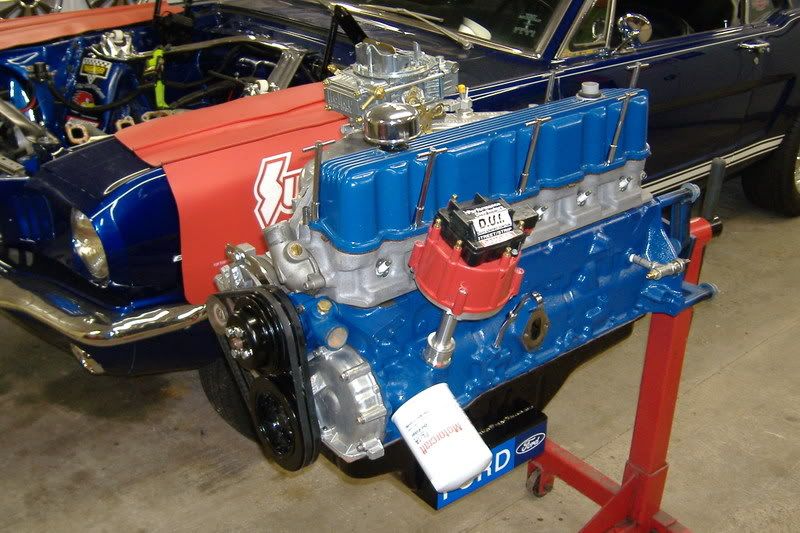 Bored .060 over, balanced, 0 decked, 11:1 compression Clay Smith 274 duration .480 lift cam, RAS 1.6 ratio roller rockers, Classic Inlines performance balancer, double roller timing chain & gears, hardened pushrods, 7 qt oil pan, aluminum valve cover, dual out headers and 3500 rpm stall convertor.
Plus its got the new Classic Inlines Aluminum head and 4 Bbl intake, so no more integral intake and puny carb!
DUI distro, Accel wires, ARP rod bolts & head studs, 600 cfm Holley 4 bbl and 3:80 gears.
It weighs 2756 lbs with me and a 1/4 tank of gas. And yes the car has been put on a diet.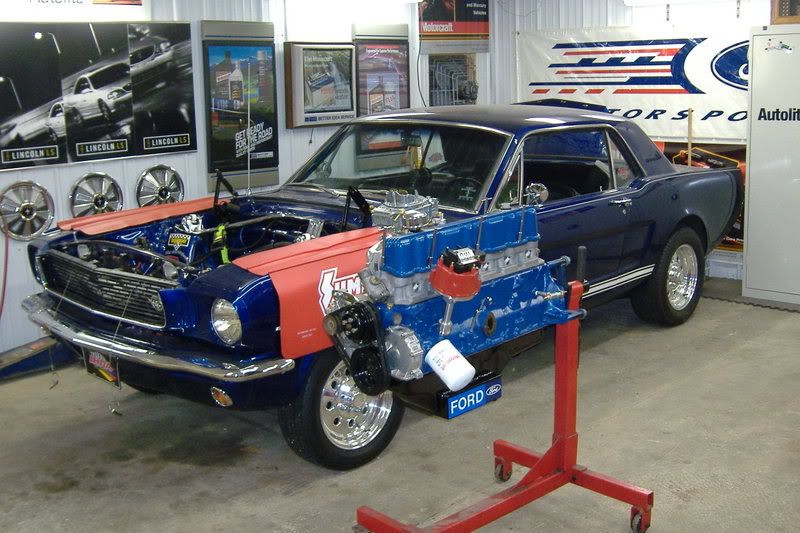 The best it ran last summer was a 15.28 @ 89 mph (1/4 mile) with a horrible 2.28 60' time boiling the right rear tire. Needs a trac loc.....
I race it at least twice a month....my local track is in Michigan and its a 153 mile round trip but I dont complain!
Just dropped the short block in tonite. Engine needed freshening up and the head gets dropped off monday at the machine shop for some new larger intake valves.
looking for mid 14's @ 93 mph this summer. N/A no power adder....not bad for 206 cubic inches.
Later,
Doug