You have all seen my avatar for years now......... and a few pictures here and there.
I've been fortunate enough to have been able to beat mercilessly on the Green SandRail year after year with minimal maintenance. Wash sand off, change oil, wash sand off, change blown out shocks, wash sand offl, bleed brakes, wash sand off, new brake shoes, wash sand off.
You know, basic stuff.
Well, the lower rear transmission mounting that I home-brewed finally showed a weak point. All four studs gave up the ghost - one snapped off, two stipped threads completely, and one is MIA. No idea what causes this?
Babying it sucks. Not babying it would suck worse, so I babyied it the last few days in the sand, and have been comtemplating if I needed to reengineer the mount or just repair it. It has held up fine for 7 years of abuse, so I've decided to repair and roll.
Then how to repair?
Do it "right", complete transaxle tear down and inserts?
Complete tear down and larger studs?
Weld it up and stock size studs?
Or listen to my inner child (who has taken me this far after all) and drill the blind holes all the way through and just use bolts/nuts to secure the mount plate?
After all, I can retighten bolts/nuts "on the trail". Another stud failure leaves me wounded again. Not cool.
So first thing first. Pull engine, pull halfshafts, pull transaxle. This took about an hour.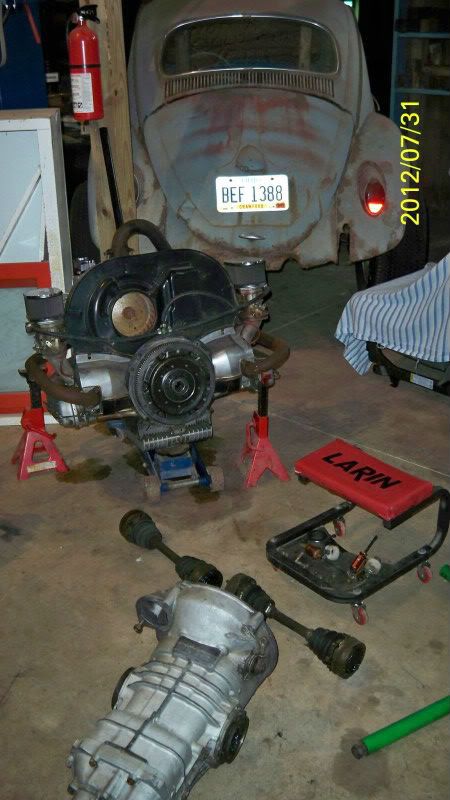 The hoist makes it a bit easier to weasel the complete engine assembly on the floor jack out from under the rear cage/frame. Drop engine, raise frame, roll engine out.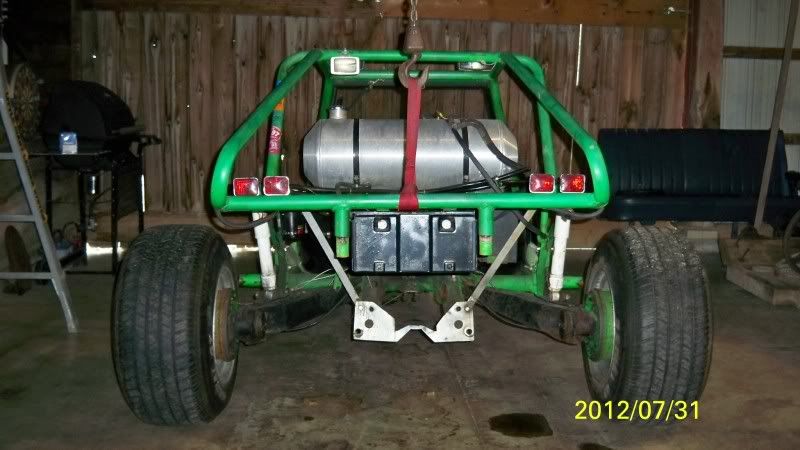 Here are the four culprits. The transaxle is upside down in this picture, the 4 holes towards the top of the picture are the ones with pulled threads/broken studs.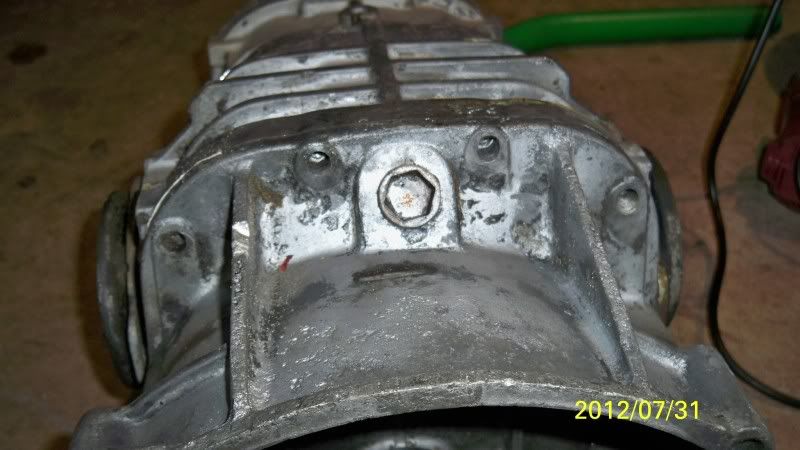 And here is the backside of those 4 holes. See the bumps in the casting? I think I can manage to make room for a bolt head (or nut) without getting into the oil cavity inside.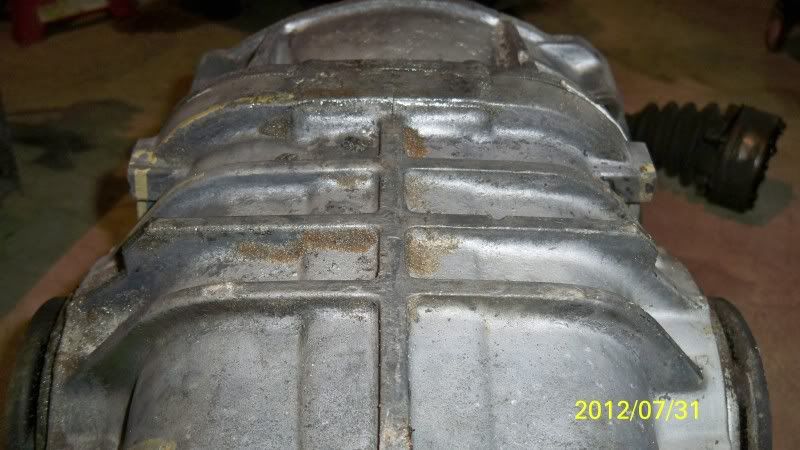 Here's a shot of how this all goes together. Plate on right bolts to transaxle, plate on left bolts to frame horns (green). Bolt through nylon roller connects the two and allows a small amount of deflection.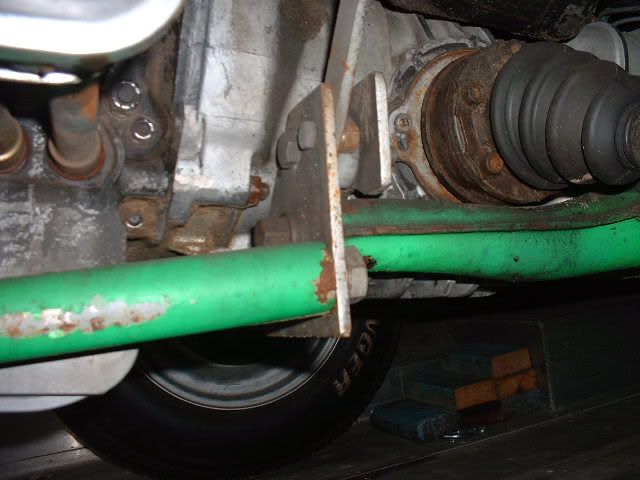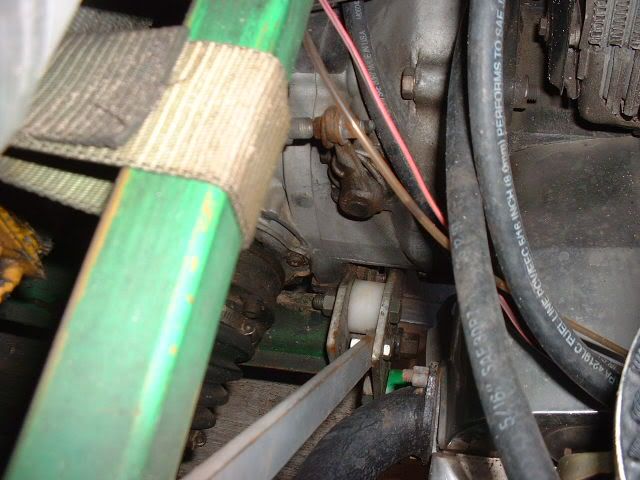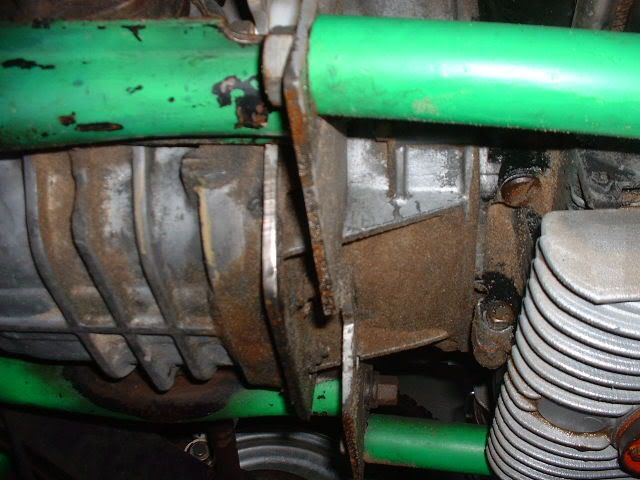 And just a couple of shots of the disemboweled Rail.