So every parts store looked at me like I grew a third head Friday afternoon when asking for that shim/bushing thing.......
So I just went with my normal methods and rigged something. One of the door bushings in the assortment blister pack was nearly perfect.
You can also see my custom nuts in this picture. Don't google custom nuts either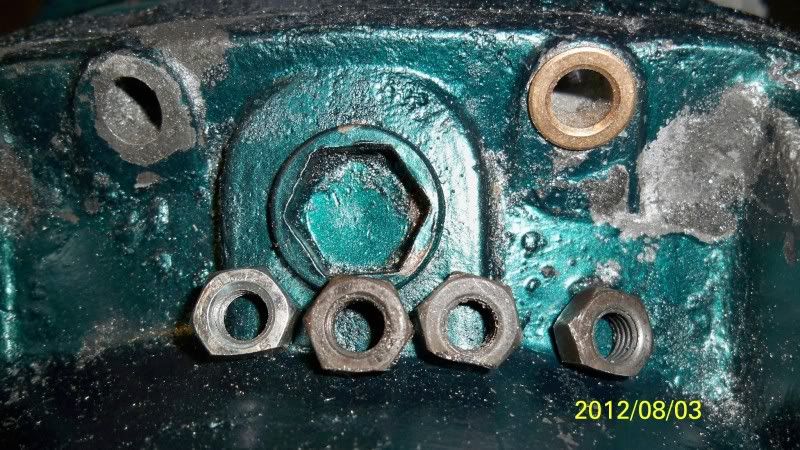 Here is the back side of the casting that I modified to be flat for the washers and nuts to seat against.
Bracket on for trial fit.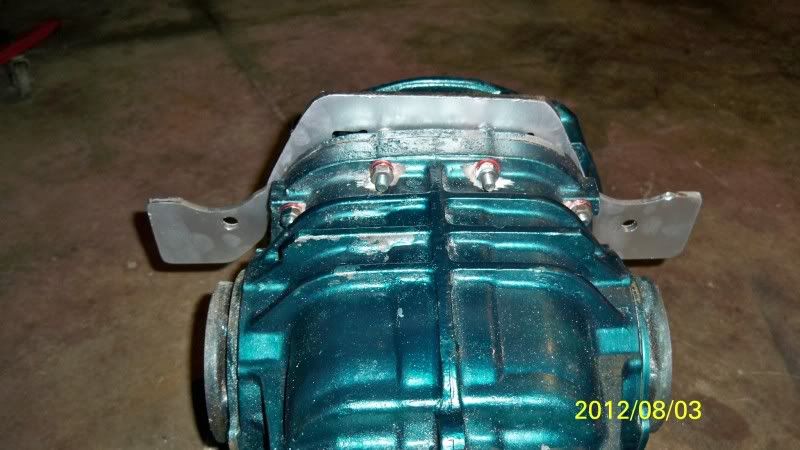 And everything back together.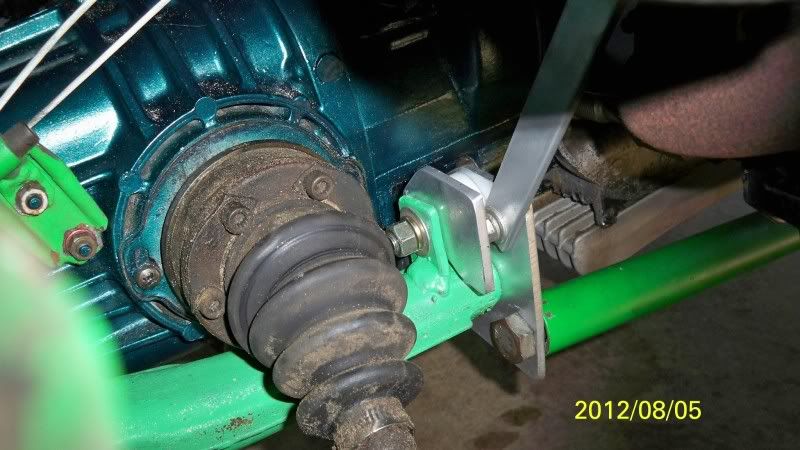 Dad and Jim stopped by to pick up some stuff. I added 600# of stuff to their truck load (can you haul a couple of thing for us Dad? Hehe..
)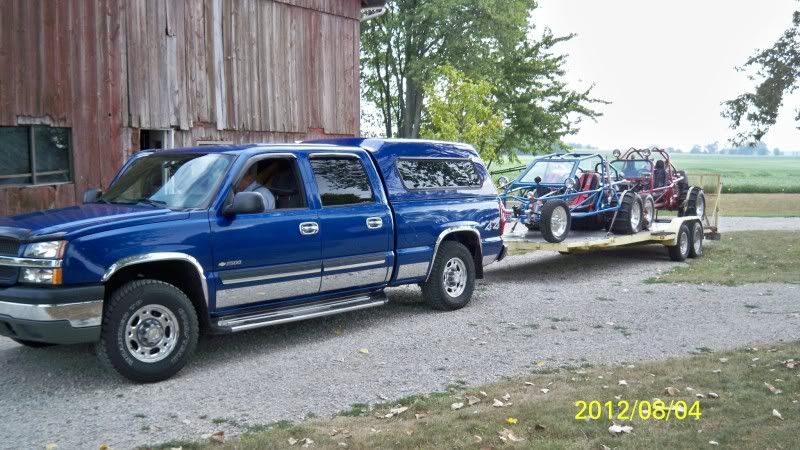 Later guys. Watch the dog.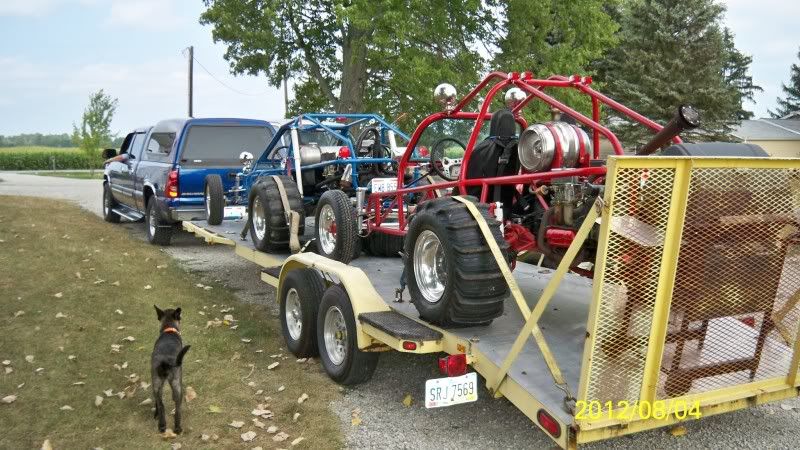 And on to the front rims.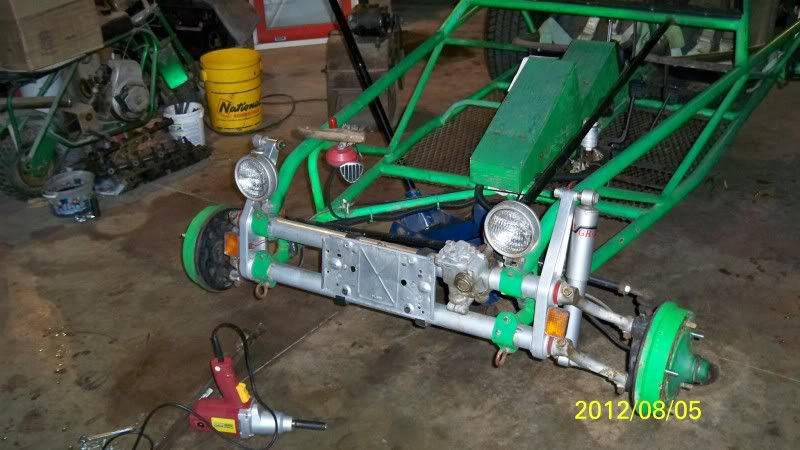 3
Nasty nasty nasty inside. Here the silicone bead is visible still stuck to one half. That goop is a aluma-seal/antifreeze sealant mixture, but the leaks were not in the tire so it wasn't effective enough. All this stuff wipes right off.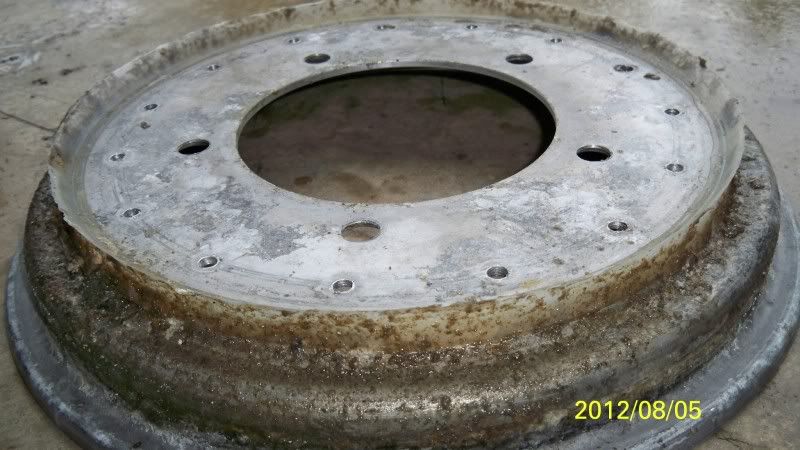 Here is what the Green Tire Slime does to aluminum rims. DO NOT RUN IT IN YOUR ALUMINUM RIMS, IT IS CORROSIVE! This corrosion happened 8 years ago.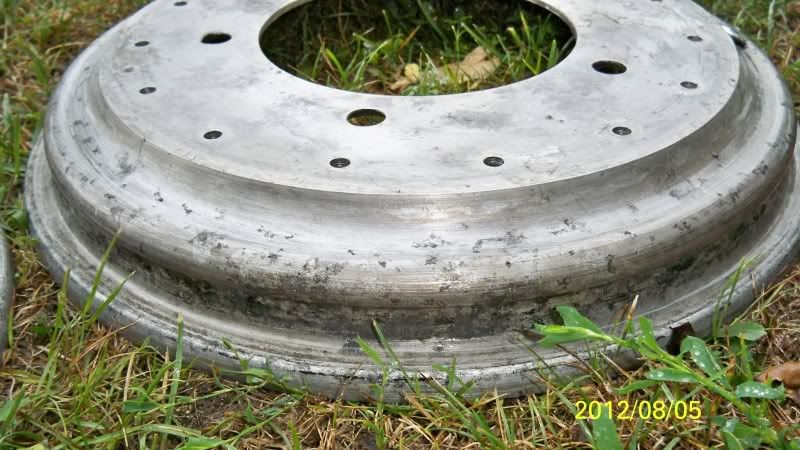 Silicone band.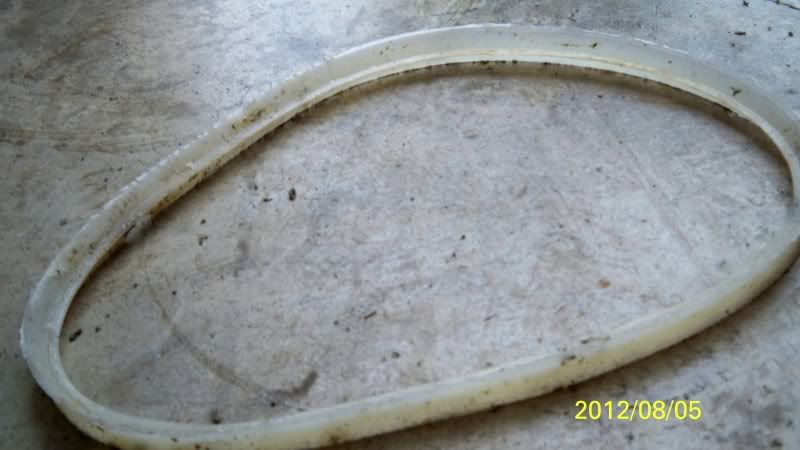 Forgot to snap a picture of the 5015 sealant. Its pretty neat stuff, deep purple in color.
Bolted them back together, bolted to drum for extra clampin, and let sit overnight to thoroughly dry.
Popped them back on the beads this morning. We'll see if they are at the same pressure tonight.
Mounted the paddles tires while waiting for stuff to setup. I love the look with these on, looks half-naked with those skinny street tires on the back in comparison.