Howdy,
So I have a hybrid Buick V6 Series II/Stage II timing cover on my Riviera that works great and gets rid of the wear prone spur gears, however it took quite a bit of work to make it fit and I had to customize quite a few things including chopping a pair of timing covers in half to make it work.
Rummaging around for small displacement motors for while I was bored/stalled on this project lead me back to the different generations of timing covers for Rover V8's. In 95 and 96 Rover made an "intermediate" timing cover that still took a distributor but used a gerotor oil pump. 97-~99 they used the same basic casting but instead boring the distributor hole (the hole is there, just not machined through) they used a sensor in the cover and a flying magnet on the cam gear. Now if I was making another one for my Riviera I'd be happy with the second one or even the later ones with the distributor completely gone but this is for (S//NP)'s motor that has to run old school with no EFI or DIS type ignition, so I snagged a cover from a 95 Discovery 3.9L
Fast forward two months or so and I finally got my first attempt at a usable block (didn't work out) for the 3.0L destroker.
Yanked the filthy with oil stock cover off and after wrestling with the drive gear popped the Rover cover on.
The good news is that it fits a 14 bolt pan like a charm, the stud is threaded into the timing cover through the pan, I did the other bolt hole after I took the picture.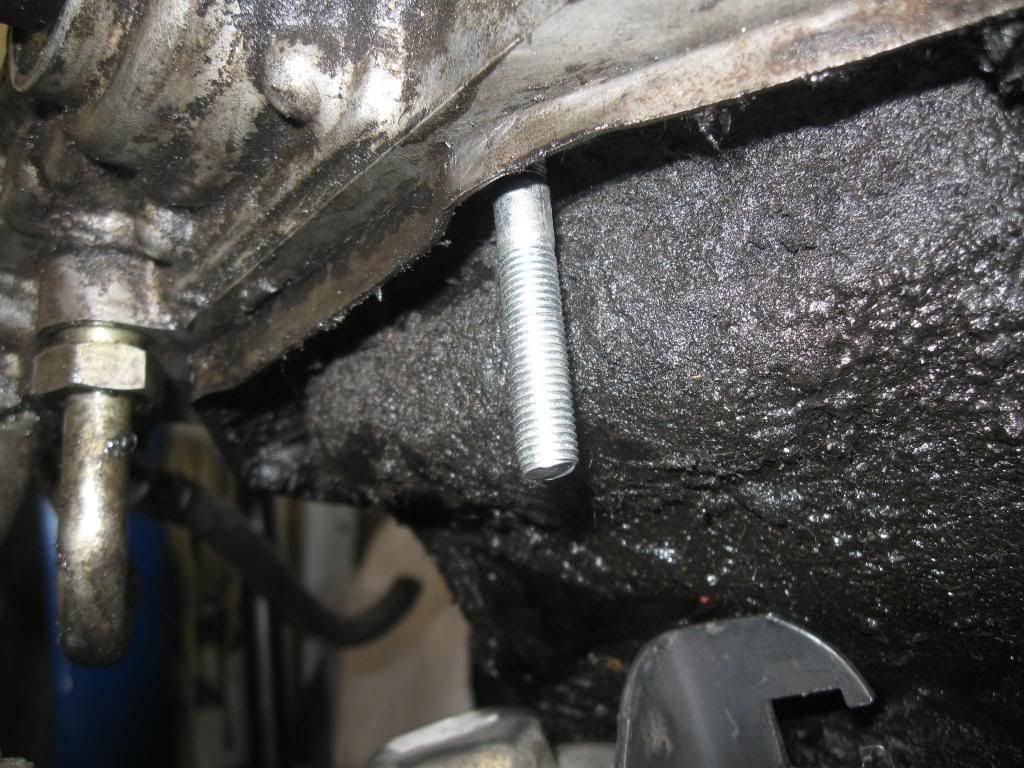 The bad news is that Rover deleted a pair of the bolts around the water pump.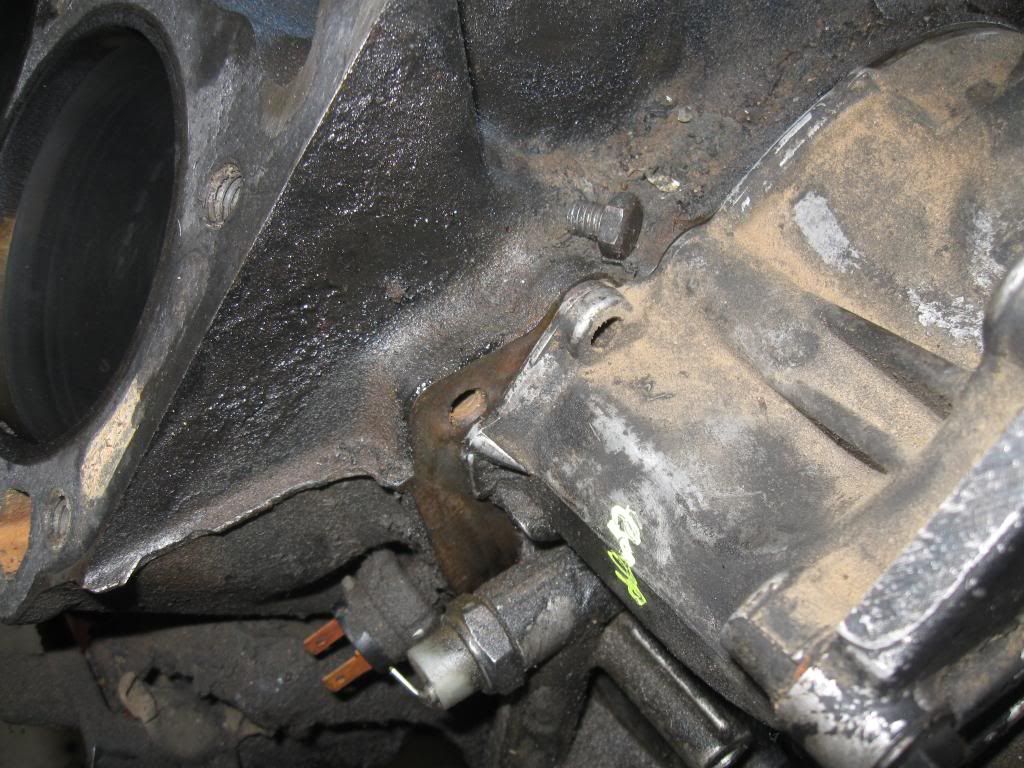 I knew they were missing however and it looks like with a bit of clearancing and the use of a Buick gasket, I can get them to seal fine with a plug or maybe a set screw of some kind.
I also grabbed the balancer to get the waterpump pulley to line up and it's neutral balanced, perfect for an aftermarket crank like what I'll be using.
I also found a 79 Turbo6 for sale on Craigslist, too much at first glance but no harm in finding out if I'm going to pay $450 for another engine full of what will be mostly spare parts to avoid $1000 on pistons. Called the guy up and turns out he has a guy in the town South of me that wants the turbo and associated intake, plumbing and electronics, exactly what I didn't want off of it. The seller is trying to sell the other guy on pulling what he wants off and selling me the block and everything else that's left for $100-150. I'll take it! We'll see how it turns out.
On some related sad news, the Black Forest wildfire claimed the entire property, shop included, of Loophole Racing which was a Buick Indy Lites team based in the local area. Big loss for them and the community.