Just thought I might share with you all a project we were working on. . untill he crashed it and wrecked it. .
Quite possibly the world's quickest Land Rover??
Full Chassis Series 1 landy, Clevo and glide.
Ran with a single 950HP Holley to a best of 9.20 and then we stuck a 6/71 huffer on it and went 8.55 with the aspirated converter still in it, slipping pretty bad.
Engine was only a mild setup, standard Clevo block, 393 cubes, about 10.5:1, aluminium 2V heads, only ran about 8psi and made 826hp on the dyno.
Was a cool little car, definitely got the crowd talking!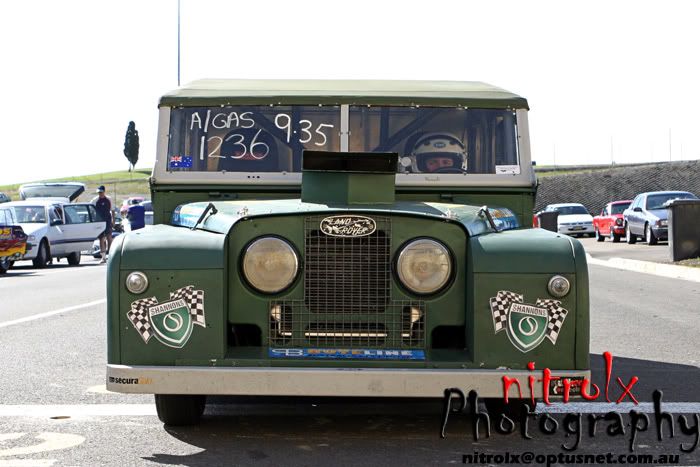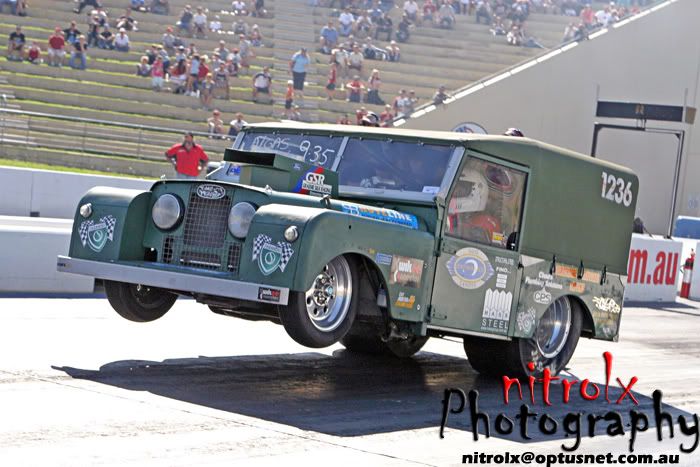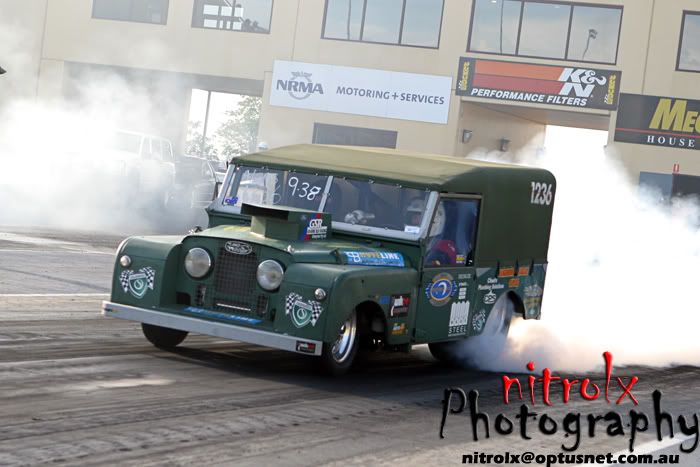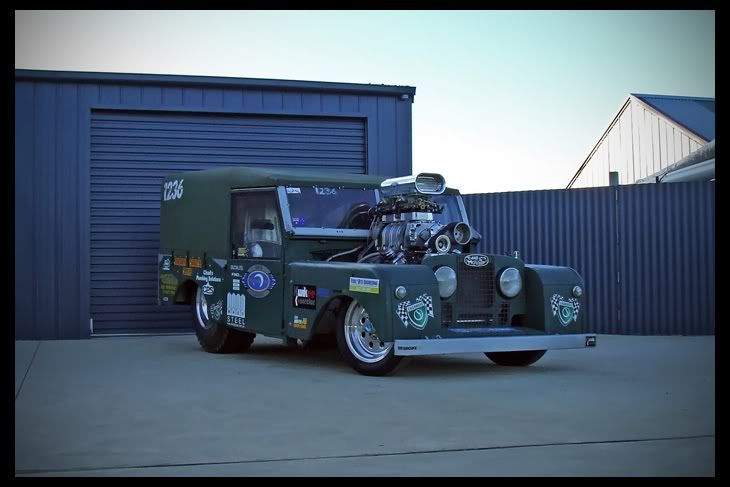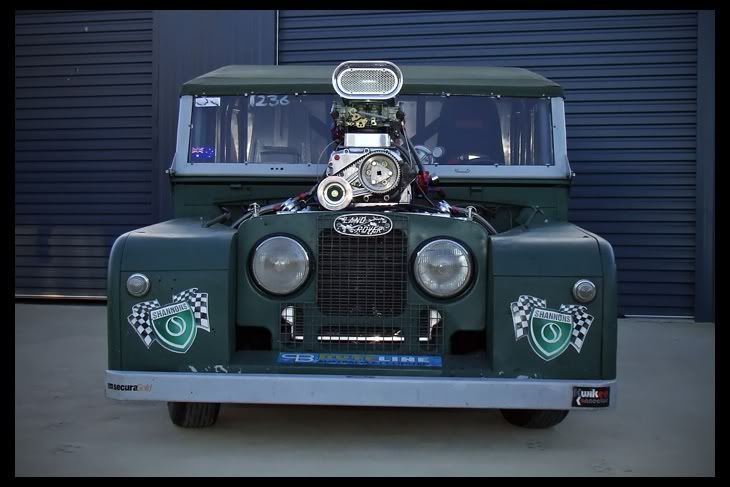 And the aftermath after the right-rear wheelstuds broke and punted the poor little thing into the wall