Re: The Studebaker Wagon Saga....follow it here
Alrighty then....
In the process of getting the motor ready to be pulled out, I've basically stripped it of all the accessories and other potential gnat like annoyances that get in the way of a quick extraction. Of note, to me anyway is the water pump. In my opinion, this thing is pretty cool looking in an industrial arty kinda way. We've all seen 10 million SBC water pumps, but this is my first 'Stude experience. Maybe I'm a weirdo, but dig the photos.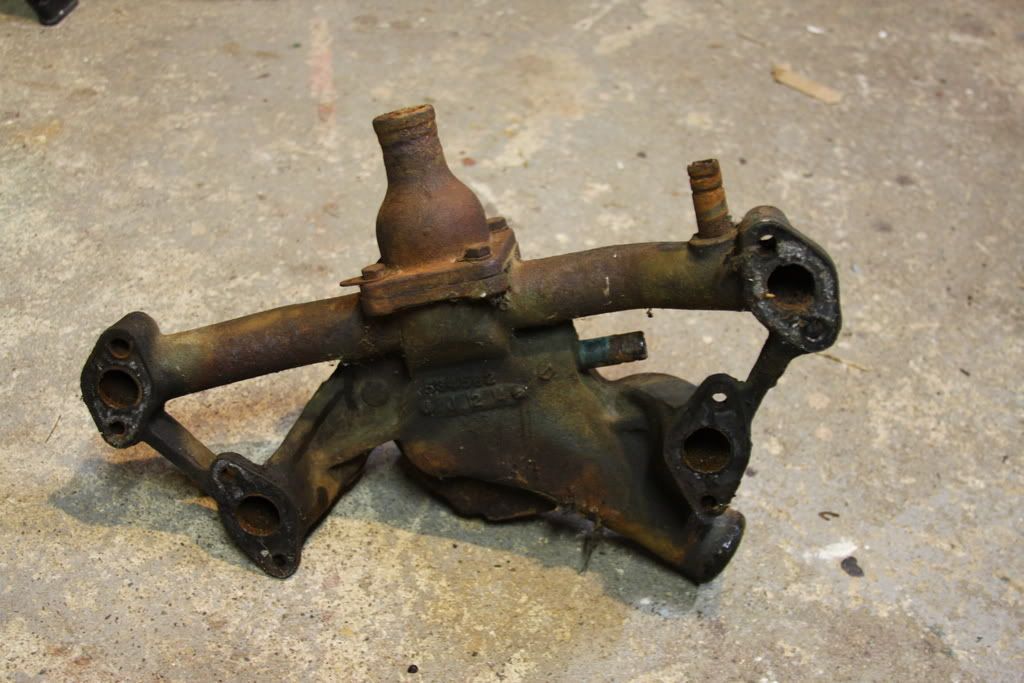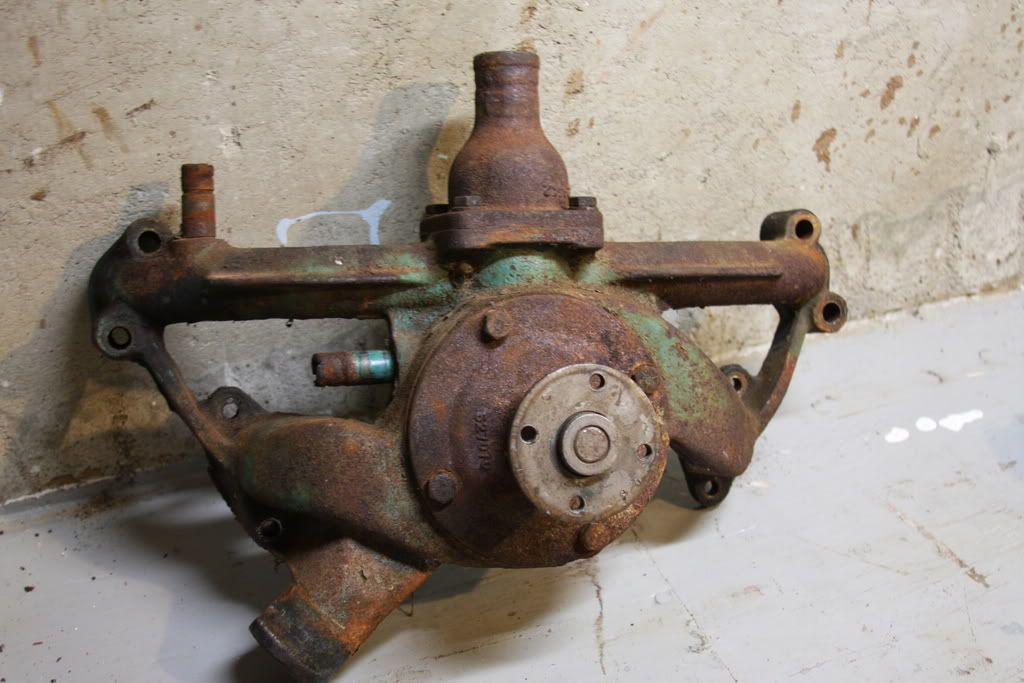 Once it got too dark to work outside I decided to take the pump apart and see what the inards looked like. See if you can tell which part of the impeller has been sitting dormant in coolant for 21 years.
The rest of the inside is good to go and I believe that the impeller itself may be made of brass as there is no corrosion...that stuff is kinda grown on the outside. I started scraping it with a screw driver and 20 minutes work will have the whole thing cleaned. Throw a new gasket on it and we're good to go!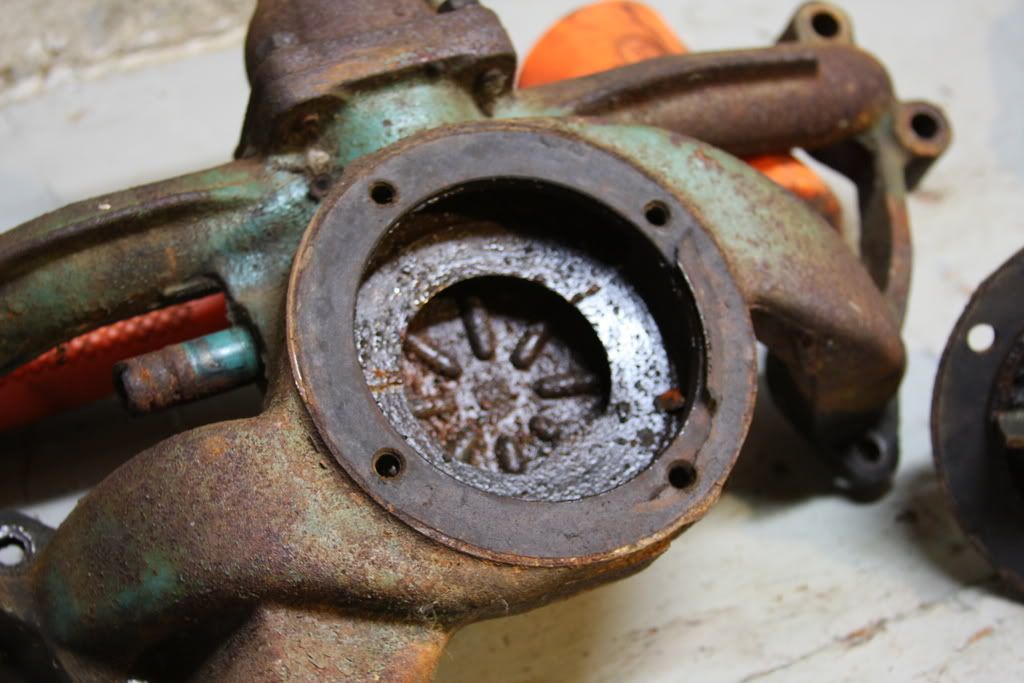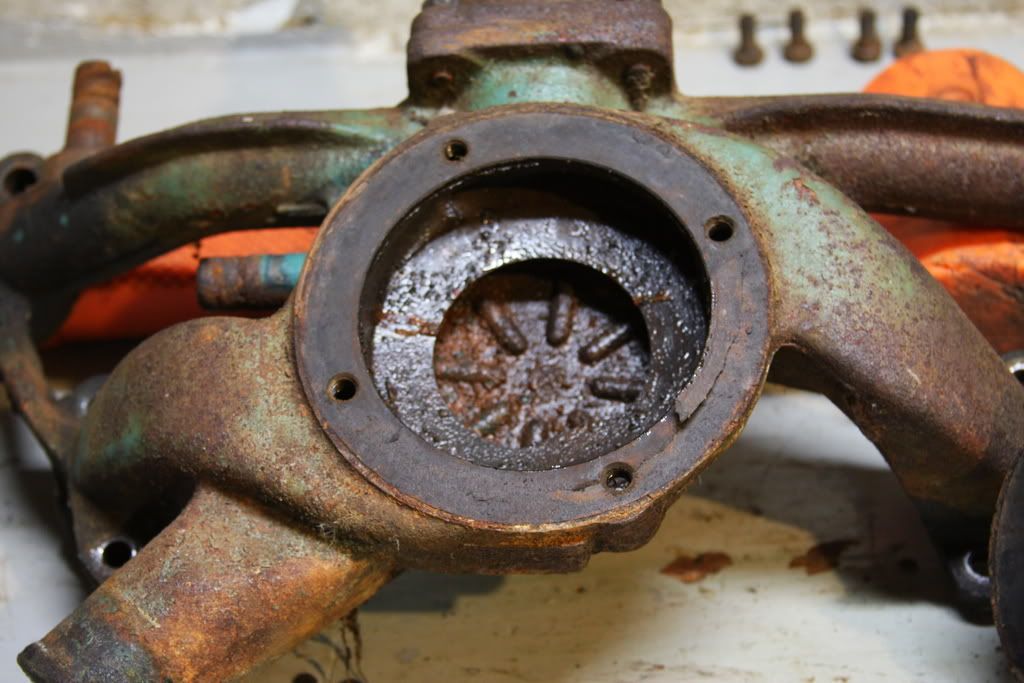 A meager installment...but if the weather holds tomorrow you'll see photos of an engine removal using a 1948 Ford 8N tractor. If not...it'll be a week delay.
Brian