Hello everyone. Let me 1st say I have always been a pontiac guy since my grandfather bought his Fiero(yeah no "my dad had a gto" stories here). Seeing that Pontiac light up the rear as a kid the fiero was my favorite car. I moved on to firebirds...blahblah. on to the car.
My grandfather wanted something different, so in 87 he saw the Zimmer on the lot and bought it. Well what is it right? Zimmer did alot of conversion vans back in the day, they also produced a "neo modern classic" called the golden spirit. I think back then they used the cougar/tbird as a platform. Well they wanted to make a smaller car so they took a fiero, stretched it 16in(i think) in the fron and like 8 in the rear. Added a new fiberglass body, chrome front and rear bumpers and pimped out the interior. The made 170 Quicksilvers then went belly up.
Pop always said the car was mine whenever I wanted it. So...this year I got rid of my 02 Collectors Edition Ws6(drag week guys might remember it) got my wife a Yukon, then went right to alabama that weekend, 1000+ miles picked up the car and turned right back around headed back to nebraska.
At 1st I planned on puttin a 3800sc in it, then I thought, man there are only 170 of these things in the world, I have only seen one other one in person that wasnt at a dealership back in 87, so I'm going to just restore it. A hotrod no not really, ugly to some yeah, but no matter where we went in this car everyone wanted to know what is was, who made it and how much. How much? In 1987 this thing was over $50k. :o
Anyway, here are some pics. Pay no attention to the giant emblem, someone stole the original way back when, as you guessed it there are no replacement parts for these suckers, so its just coming off.
Picking it up
clean up begins
A little elbow grease, ok alot of elbow grease
hey I finally did something, fuel was pretty nasty as you can imagine
Had to move it when I moved to a new house. GET THE TOW ROPE. And my wife thought I bought that Yukon to haul kids around. ;D Figured I might as well get some rolling shots.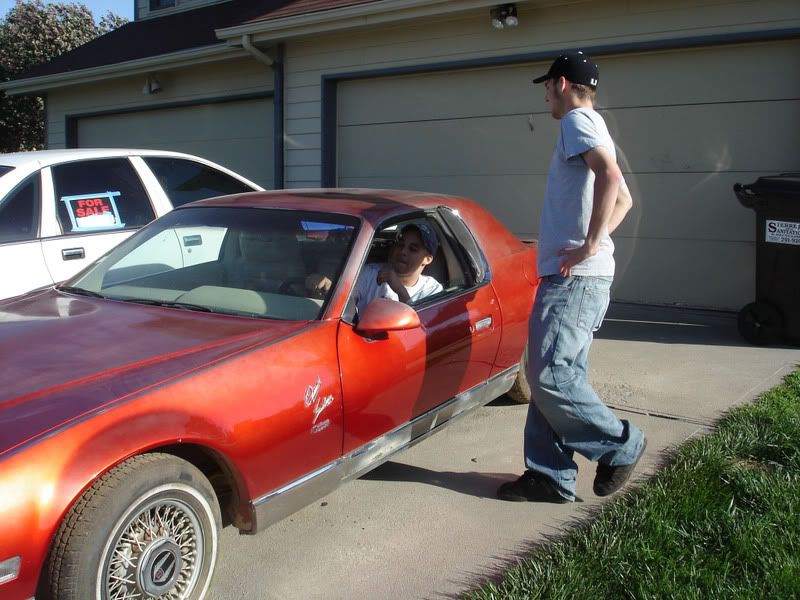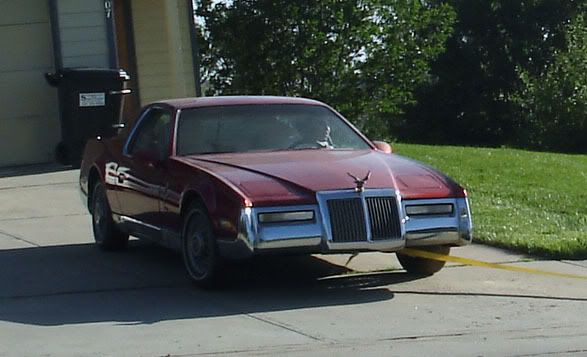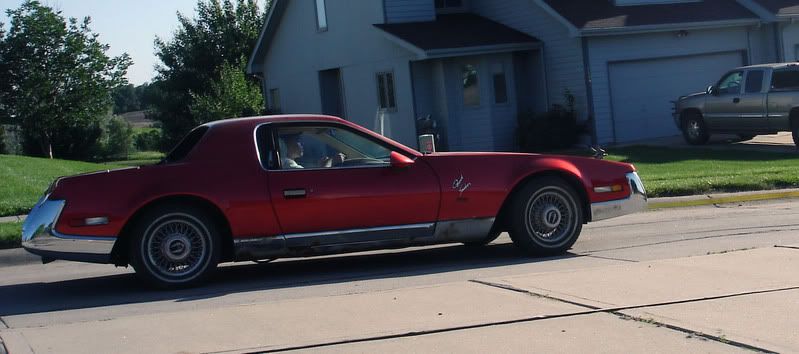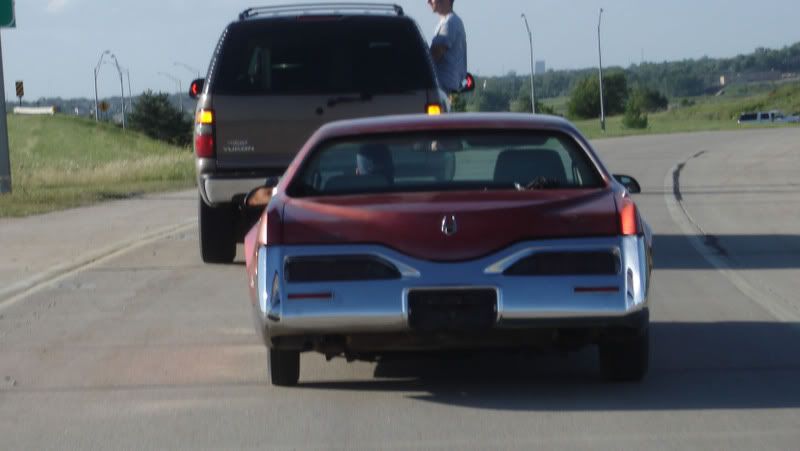 I just returned from a deployment last week, so I havent done much recently, I did aquire all new poly mounts, injectors,manifold,. The ass end is about 3 feet in the air, everything is disconnected, so hopefully I can make some progress and drop the motor. My goal is to have it moving on its own power before spring. I mean I have to get it out of the garage so I can shoot down to alabma and pick up my 97 firebird(1st car) before the tree its been sitting in front of since 98 falls on it. Hopefully I can get it into "dare to be different".