We got this 87 suburban from my inlaws last May. They bought it new. Had 130k when we got it, it has 140k now.
We've been fixing stuff as it breaks, as well as neglected stuff, and the latest is the engine...the cooling system was neglected and run with pure water for a while, and it's been pressurizing the cooling system, and getting worse, so I decided to go ahead and pull the heads. Good stuff...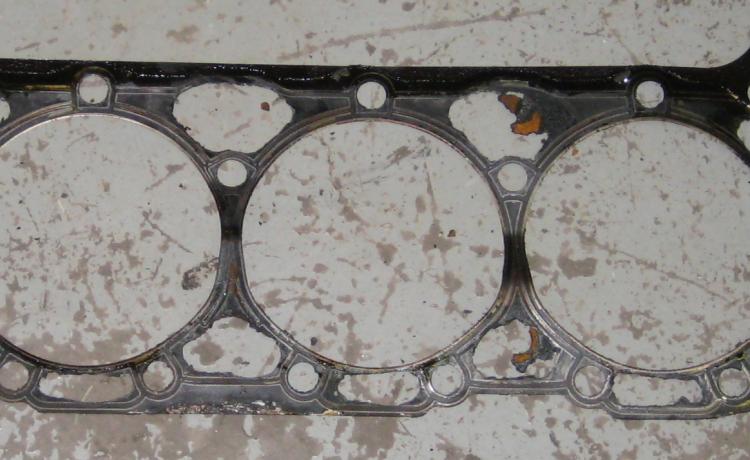 The dark area between cylinders is just the ligthing (gasket is bent), the area between the bores and the cooling passages are the problem. Hopefully the heads aren't warped and we can just throw them back on with some new gaskets and drive it a while longer. It goes 1500-2k miles on a quart of oil.