I've been building this for 4 years.
Now to be fair, one year was lost because the front suspension supplier was unable to supply what we had purchased. And, the last year was lost because of this: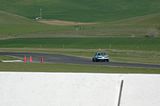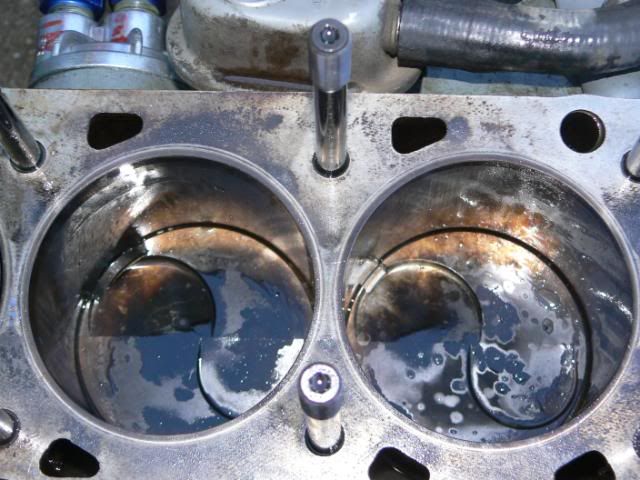 After 4 years we've been on track for a sum total of 75 minutes.
Specs on the car:
NASA American Iron/SCCA ITE roadrace car. We also hope to compete in the Western Endurance Championship
'89 Mustang Coupe
2.3 liter (140 cubic inch) turbo 2.3 liter
Front converted to double a-arm suspension
Rear converted to a three-link, beam axle design.
5.5 inch double disc clutch with light flywheel and hydraulic throwout bearing system.
Nascar spec radiator
Big ass intercooler.
Weighs less than 2300 lbs dry
Carbon fiber hood
Maier three inch flared fiberglass fenders, three inch rear quarter panels
ATL fuel cell
POS Haltch e11v2 that has no manufacturer support and the tuner community doesn't want to work with.
Three wiring jobs.
CCW wheels, 17 x 9.5 (AI Class spec)
Toyo RA-1 (soon to R-888) 275 17s
96lb injecters with E85.
We're currently replacing the test engine that we took to the chassis dyno. On a stock 84 turbo t-bird longblock with a stock SVO t3 we made 400 ftlbs of torque at 4000 rpm, when we limited boost to 15 lbs we made 315 ftlbs at 3800. Remember that thats with 140 cubes. An equivlent 350 Chevy would need to make 1000 ftlbs of torque in the first instance and 788 in the second. So we are cranking out the power, in fact more than we are allowed under the rules.
I just yanked out the test engine and will put in the race engine this next weekend. Then back to the dyno.
Bob
Edited for the effects of Cap'n Morgan