Figure, now is best time to start kicking off my thread for my sort of project car, my 1966 Chevrolet Bel-Air station wagon.
this thread will also help me keep track of where I am at with parts and budget, my goal is to have the car done to my standards for less than 8500 bucks.
picked it up in the beginning of January,
paid 4 large for a relatively solid running car.
here is the run down
a very dirty 327 small block (I think, still too dirty to find the block codes) what isnt covered in oil grime and 48 years of gunk is still chevy orange, some of which was applied with a spray can with the engine still in the car.
powerglide
10 bolt (probably open) rear end.
6 passenger, crank windows, base gauges, non AC, power drums, power steering, no roof rack (or it was removed), probably an AM radio thats been replaced with a late 80s early 90s Kenwood tape deck that loses its preselected stations and "resets" everytime you shut the car off, so its wired wrong....
its been converted to a 1 wire alternator, been given the highest quality Sunpro 3 pack gauges that sort of work and a decent set of American Racing Salt Flat rims.
it was originally Gold, but it has been repainted a different shade of gold, guy I bought it from said its a chrysler color. it really needs a good polish and buff out to make shine again., I'd rate it a 7.5 out of 10.
had it for about a month and the carb started spitting gas out of the vent tube, so I pulled the quadrajet off to rebuild where I found that it was junk. dropped a new summit rebuilt carb on the car and it ran, but had a cold start problem, so I got a new choke thermostat spring and now it starts which must less effort, still not perfect, but it will start.
got new front tires because the old ones were dry rotted. still need to do the rears but they were in much better shape.
currently stocking parts to ditch the powerglide for a 700r4.
2.5 hrs from me I found a good 700r4 for a steal with the correct cable driven speedometer gear with torque converter.
went ahead and ordred new weatherstripping for the front and rear doors since they were completely dry rotted. the rear doors were on back order but I got the front ones installed, took a while to figure out which way they went on but once they went in it was good to go.
currently the car is running and driving, it has a pretty bad exhaust leak that I need to fix, going to ditch the rams horn manifolds for some headers, probably when I do the trans swap. it has an issue right now where idle quality changes depending on which way the wind blows. I have not touched the ignition system apart from the plugs. I need to go through it, make sure i dont have a burnt wire or something.
current investment minus tune up parts.
car= 4,000
rebuilt Q-jet= 300
front tires= 200
700r4= 250
choke spring kit= 30
Bowtie overdrive trans mount= 195
700r4 TC bolts= 7.00
weatherstrip kit front and rear doors 120
5102 roughly invested so far.
anyway some pictures.
a few days after I picked it up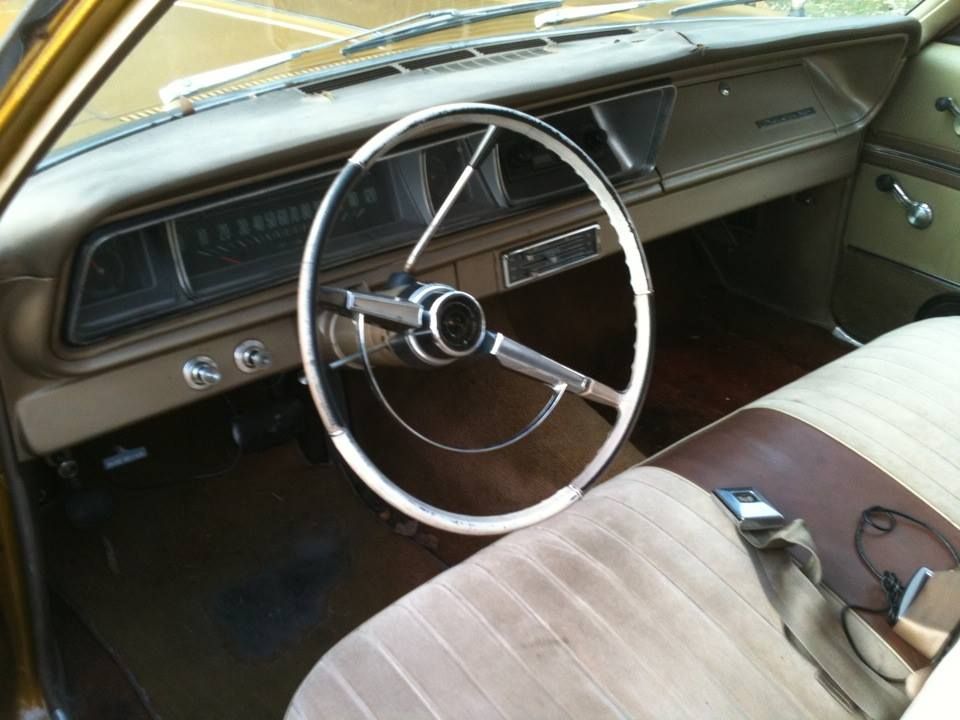 Its a start, the next updates will probably come during the trans swap. I dont have any pictures of the carb replacement or of the weather stripping replacement.. that and it was too messy