My dad picked up a new project tonight, its a really, really solid 1957 Chevy four door. Normally we wouldn't go for a four door but one, they are gaining popularity, and two this thing is solid. Not a spec of rust on it, doors fit like new, all original sheet metal. Been in the same family since new. Original motor(rebuilt), lots of cool original stuff, plus a nice mix of good original and nos parts to replace what is bad.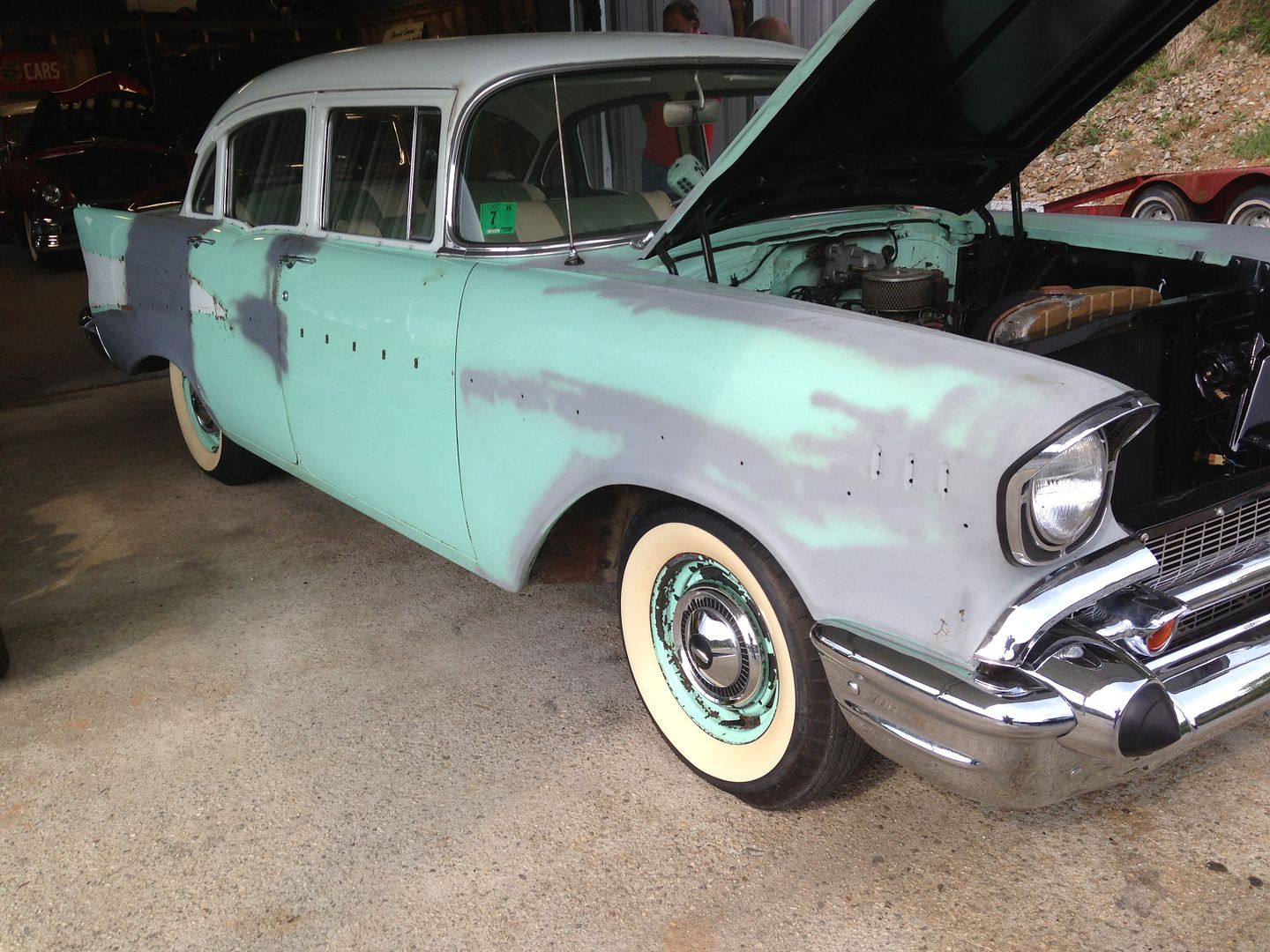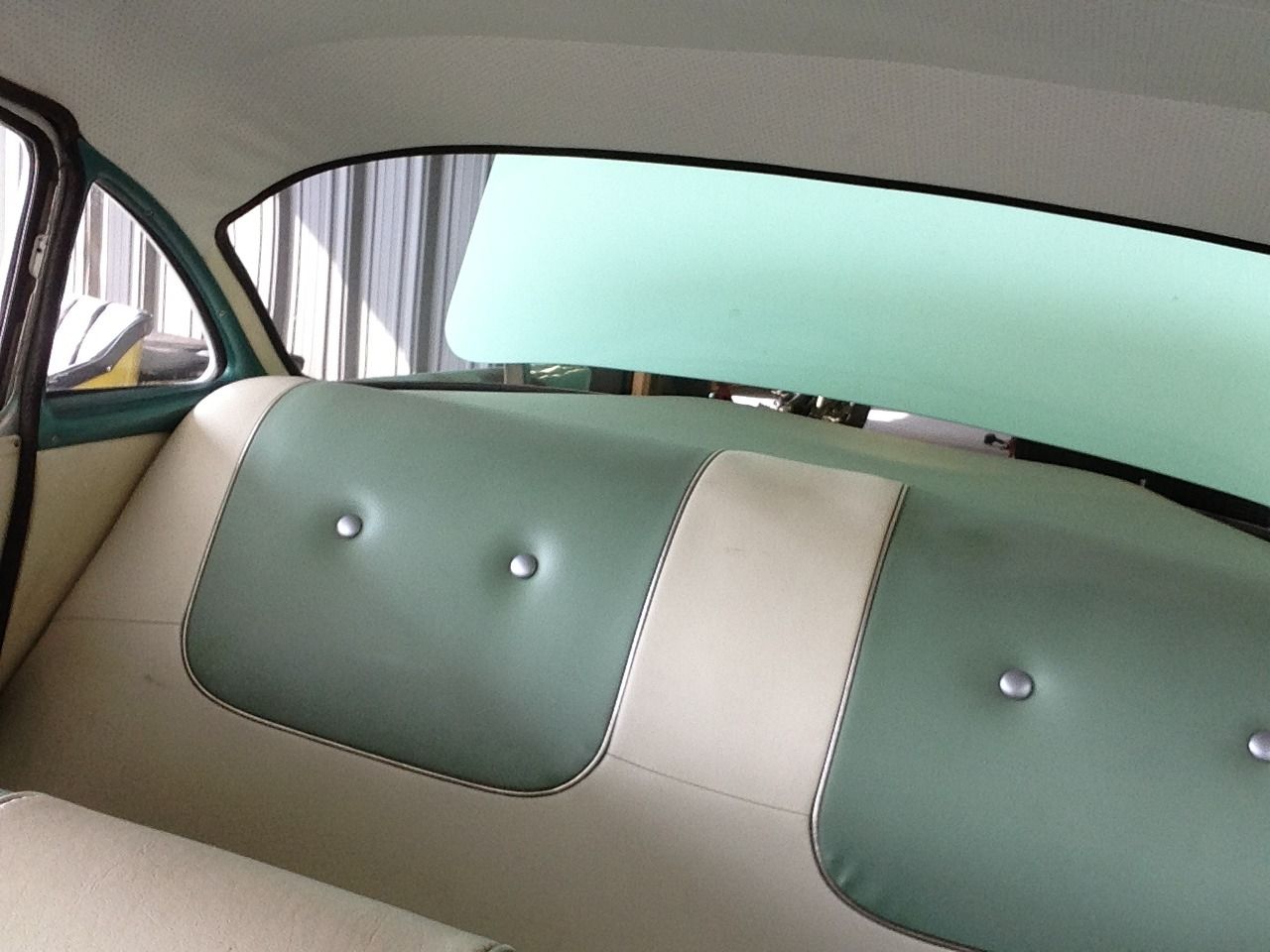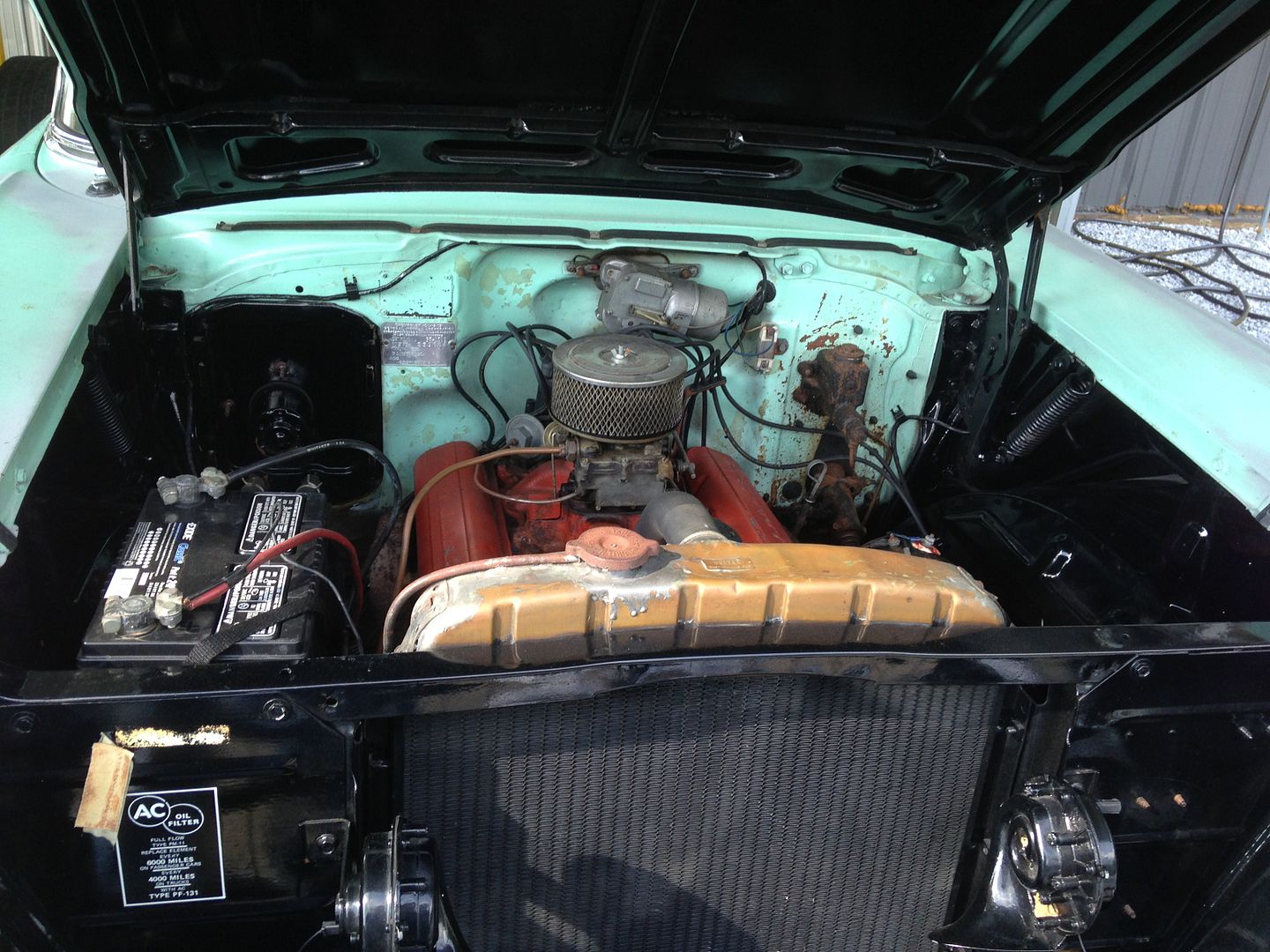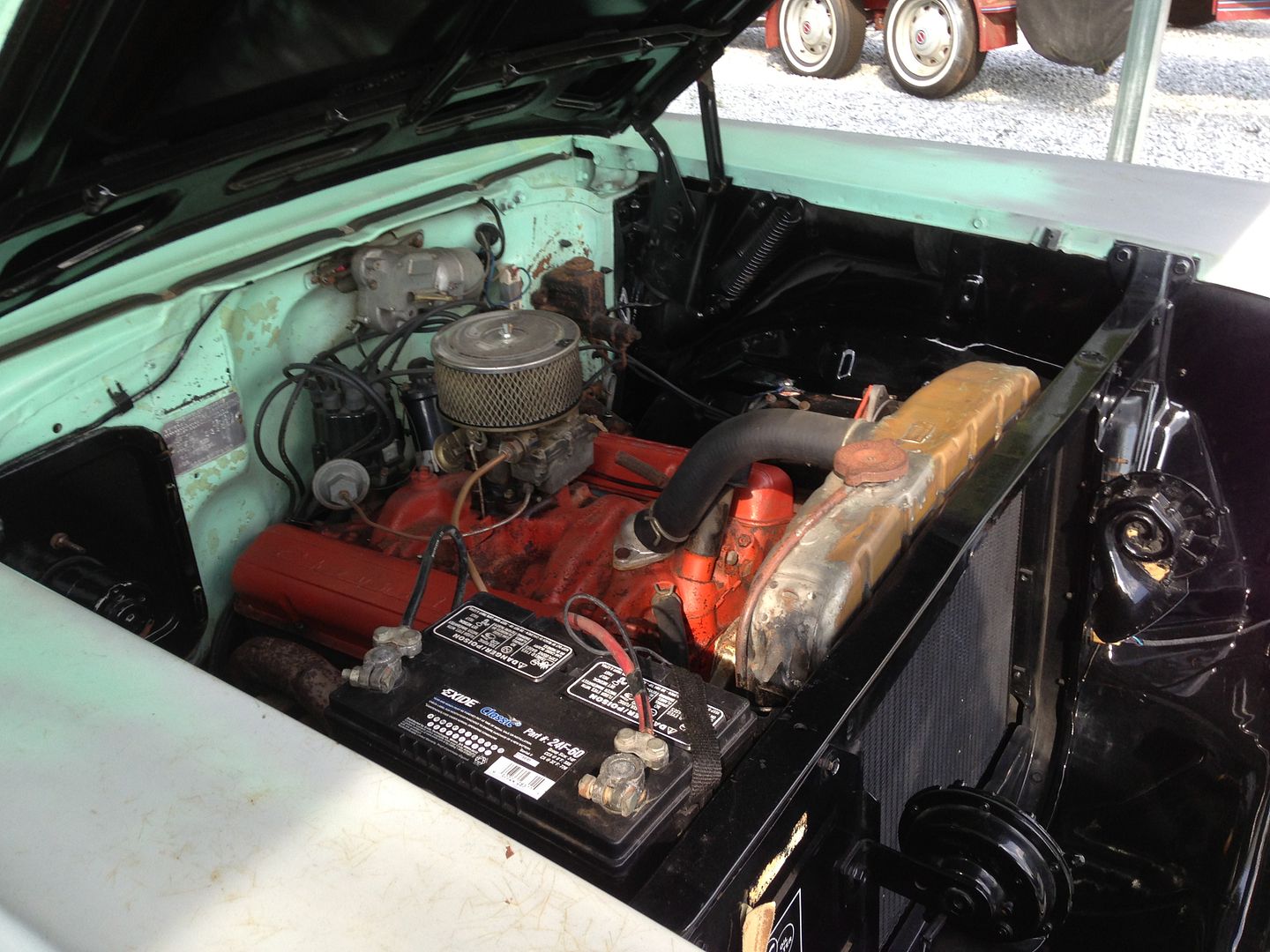 I guess they pulled part of the trim off to repaint the car? Some spots have been primed, its kind of a shame, the paint that's on the car is pretty decent, its old lacquer that has a REALLY COOL patina'd look to it. But what's done is done. This car might be a flip, so budget is very much on the mind, we are in it pretty decent, but spending 5,000+ on a paint job is out of the question, that would kill any hopes of turning a profit down the road on it being a four door. So "the plan" is to try and blend in the primer spots and make it look decent, it should definitely have that old survivor look to it, which is pretty popular. Obviously it will never blend to match, but I'm hoping it comes close enough to look decent, its gotta be better than the primer? The solidness and the drive-ability of this car are its strong points anyway, plus all the chrome and stainless are really nice, so it has alot going for it without a show car finish. Keep your fingers crossed that it turns out okay!
Speaking of driving, first things first is to change the master cylinder out(comes with a new one) and get the brakes adjusted out, then the fun part starts probably sometime after I get back from the Power Tour.