Today, I became the new owner of a '67 GMC pick-em-up truck. My first truck. Hard to believe, huh?
This is how I found it in the back of a local dealer lot during Kearney Cruise Nite a couple of weeks ago.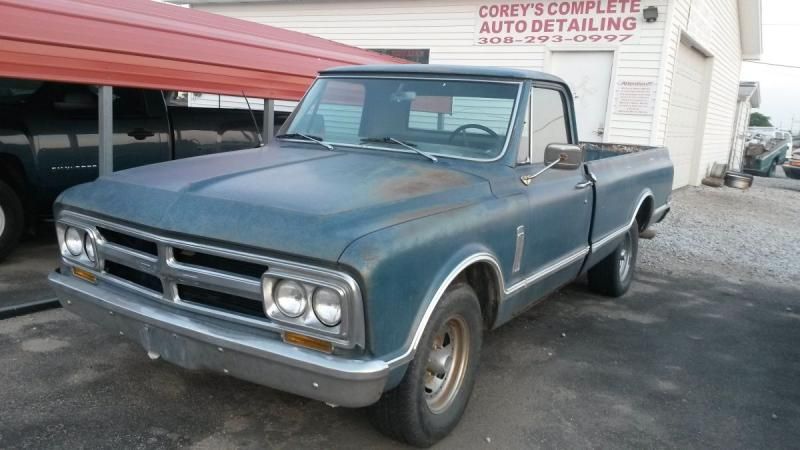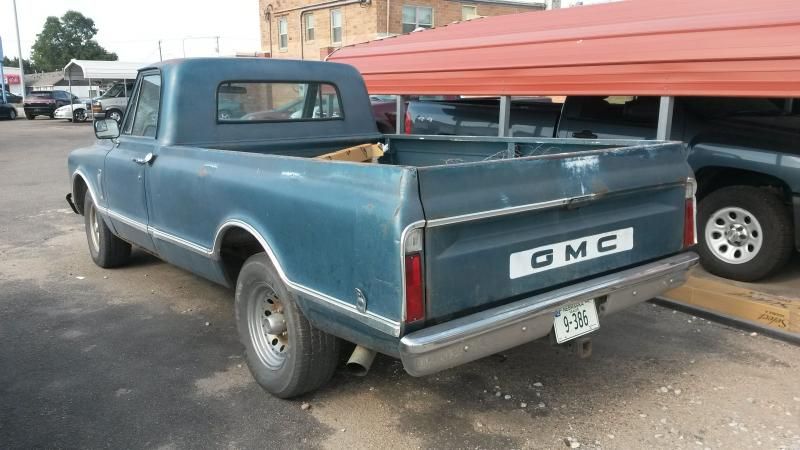 I discovered why there is oil all over the rear diff. It's missing two bolts. Um, OK. It has a posi or a locker, I discovered that today. It reacts more like a locker in a left hand turn.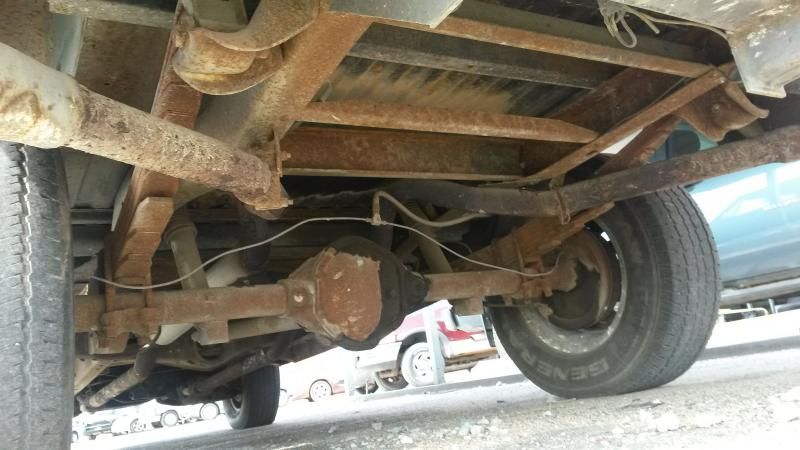 It's a late model 350, or 305 with non-Vortec heads. Idles smooth as silk. Has Edelbrock Performer, Edelbrock 1406 600 cfm carb. Mallory Unilite distributor and coil. Some headers that
are way to close to one of the brake lines for my taste. Armstrong steering with a Forever:1 ratio.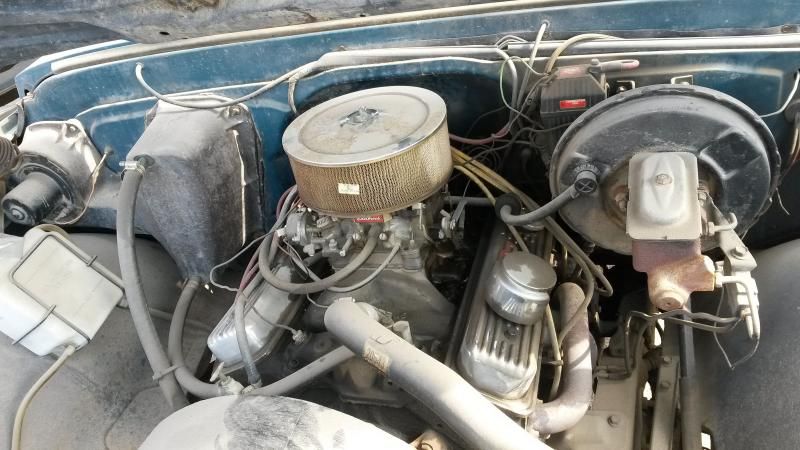 After taking it to the car wash from some under hood degreasing.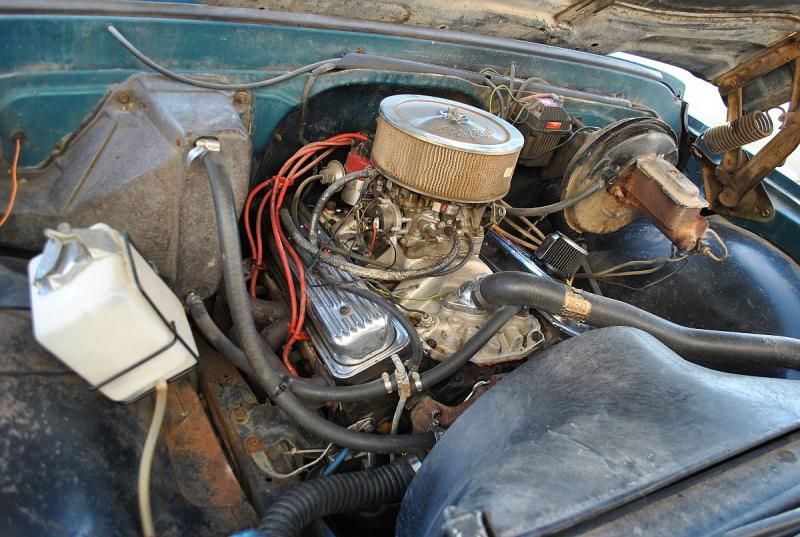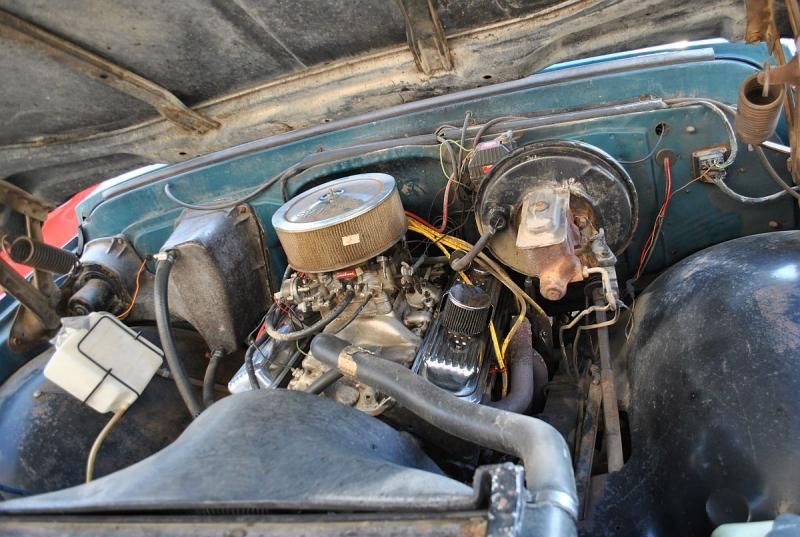 Nice tailgate. Bumper is solid and straight. Looks to be one of those Uhaul hitches, the reason the right brake light doesn't work. Looks like I will be under the bed fixing the wiring. Will have to have the hitch looked over before towing anything heavy.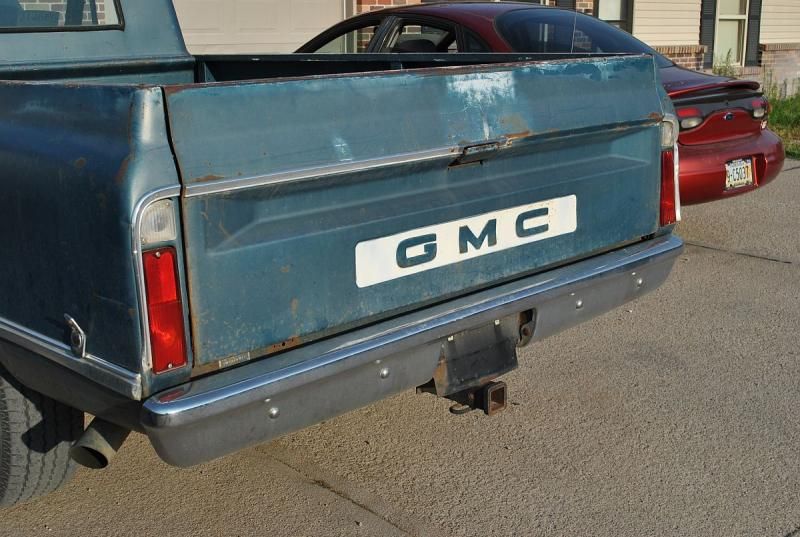 Only real body damage is behind the right rear tire. Bent in a bit. Shouldn't be too hard to pull out.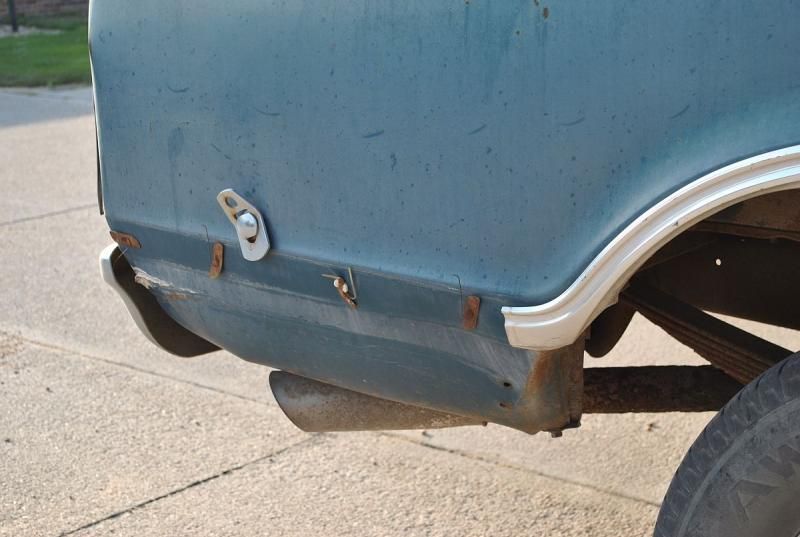 The rockers are the only real rust. Though, I have yet to see one around here without it. Might be hard to find that missing side molding. Not sure if it's specific to the Custom models.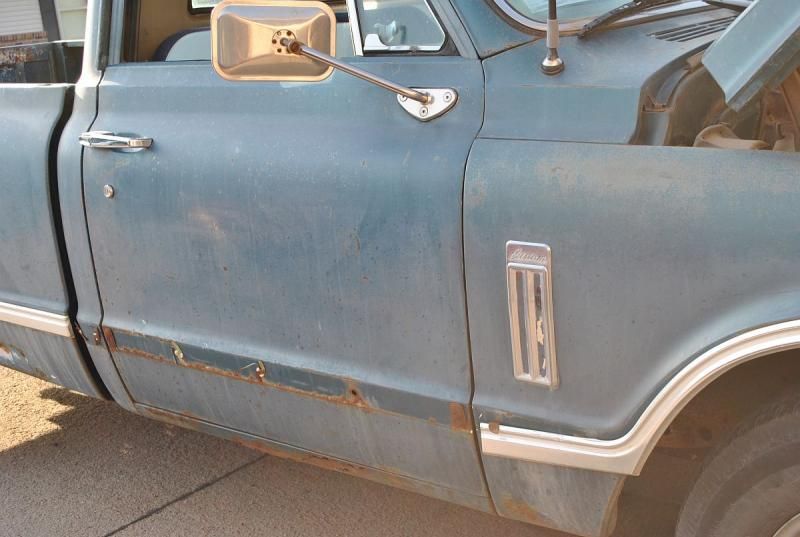 The grille and front bumper are straight. The headlight adjuster screws' plastic receivers are working too good.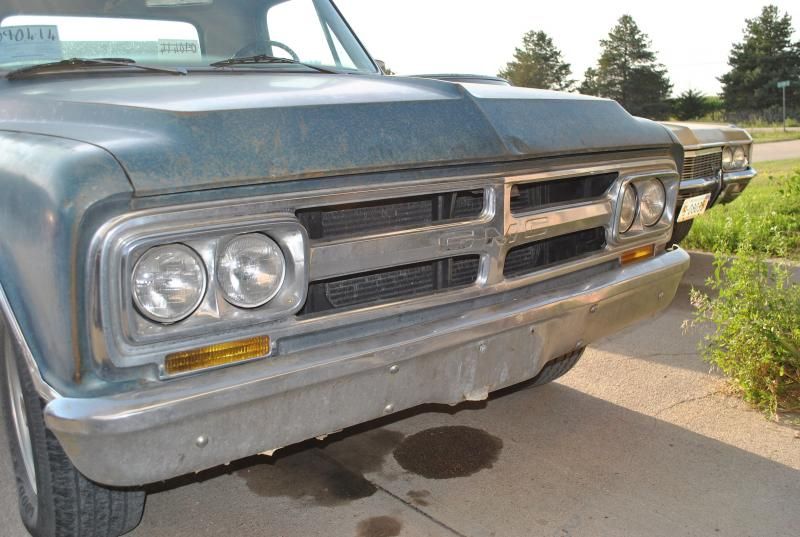 The seat was recovered. Found the clutch and brake pedal pads in the glove box. The temp gauge is in the way of the hand brake. I don't think the amp gauge works. Oil pressure does, as does the speedo and gas gauge. The gas tank looks newish.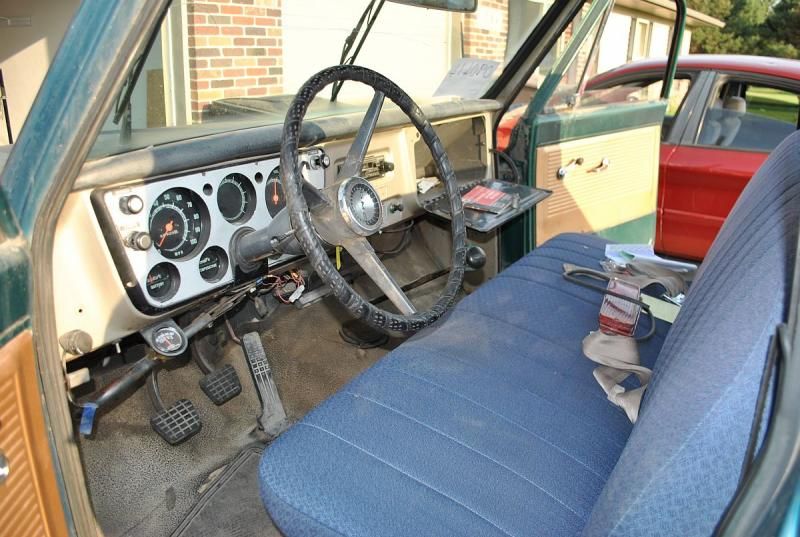 Mileage says 66,629. Could be original.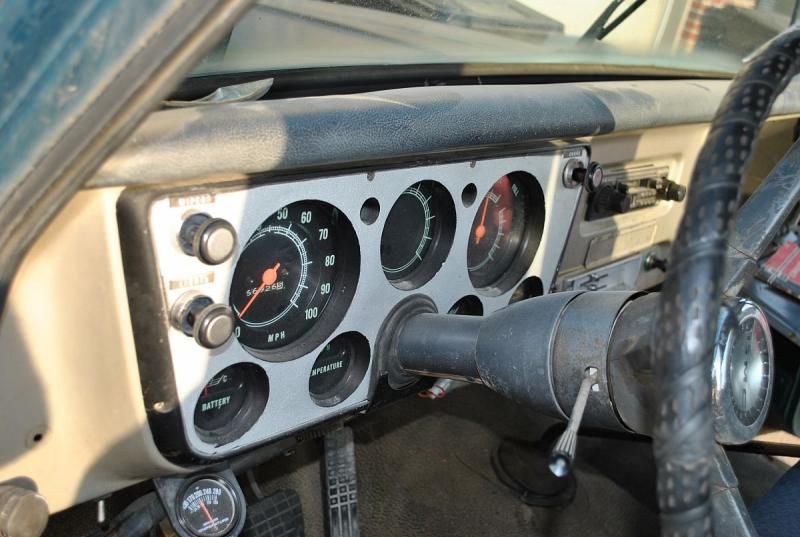 Bed looks solid on top. There are some thinning areas underneath near the supports.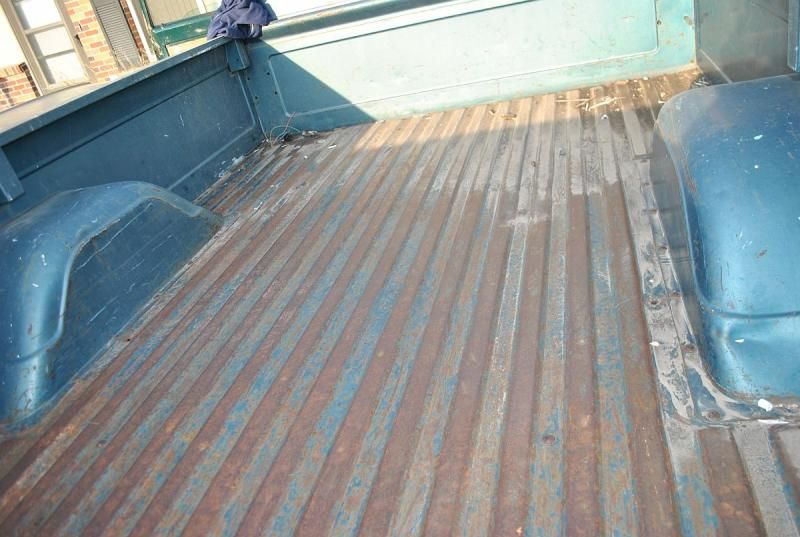 Found the owner's manual, light plug and a electric washer pump fix it kit in the glove box.