So I'm thinking of trying something a bit out-of-the-norm.
I have this nice little space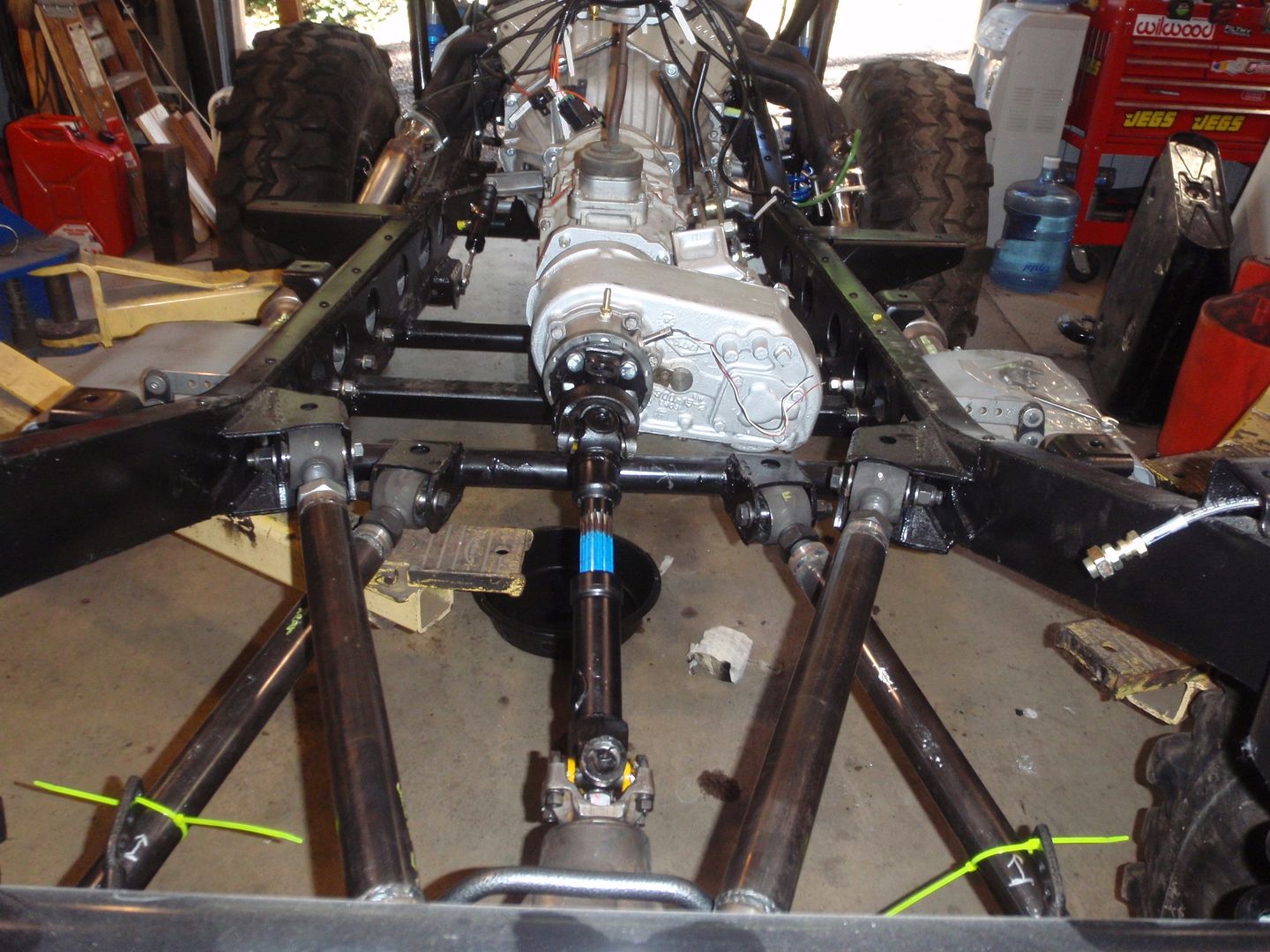 where I could put two batteries on their side. I've already got 3/16" stainless-steel plate that is going to be the skid plate going underneath it.
So the question is: would the disadvantages associated with hard-to-access be overcome by the advantages of freeing up engine space, lower CG, making them nearly theft-proof, and the ability to actually run larger (think 78s or even forklift batteries) be enough? I'm interested in your thoughts. Of course, the proper safety devices would be in place to guarantee no battery-related fire (true disconnect, high-amp fuses that are close to the batteries and solid battery boxes).... and there would be a jump-connection in a reasonably accessible spot.
When I first saw that space I thought it'd be a cool spot for them - but it's not a traditional place - so maybe there's some reason I'm just not seeing for putting them up front...