Good news, Everyone!
I've been watching for a Jeep for the past year or so. i wanted to make a Jurassic Jeep, or something close. I realized a truck is a lot more handy, so I figured a park maintenance vehicle would be cool. So I bought this one!
Well, not really. its still 1100 miles away. In Atlanta. in the hands of my friend. Crap, Im never going to get this out of his hands.
ANYWAY! Here is the victim.
Not pretty anymore. The guy I got it from bought it, and it was red. Well, he couldnt have a red truck! So he spray painted it orange. Then his wife saw it, and suddenly it turned black. Everywhere, wheels, tires, grill, lights... black. But he didnt prep very well, so it comes off. I was going to paint over it, but at this point I may try to get down to the base factory paint, and use that as a base instead of crappy spraypaint.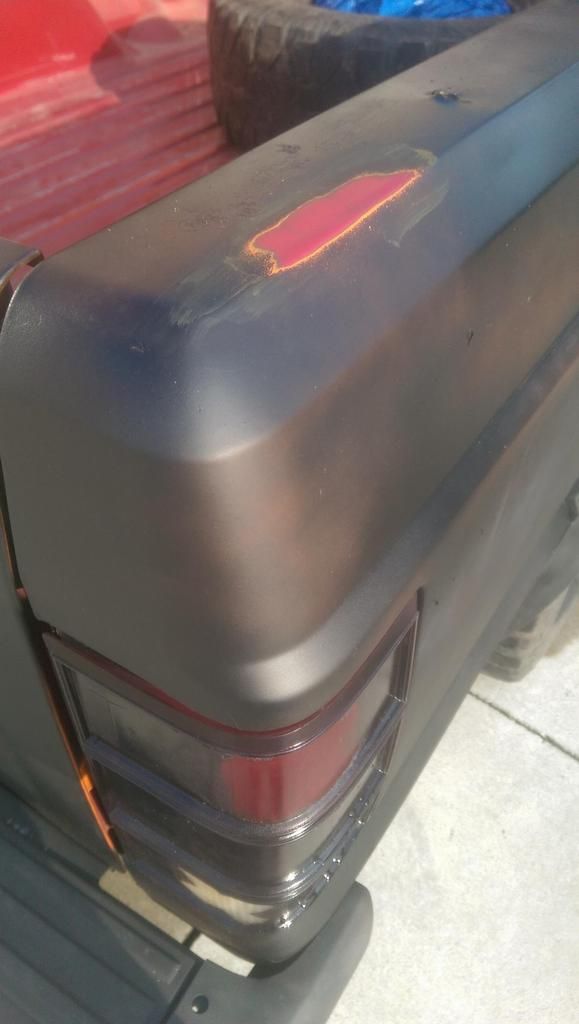 Interior wont need much-
The drivers seat has a split seam, so I may try repairing that, or swap in buckets and a console. But with drive in theaters nearby, a bench is nice...
Underside! BAM!
Try getting that in New York. Clean as a whistle.
Plan, in somewhat of an order-
-Tires. The fronts were replaced <1000 miles ago, so I really dont want to drop 600 on movie correct BFG's yet. The rears will get matching 31's for now, and when they wear out I'll get some 235 All-terrains.
- New shocks, fix the exhaust, and clean the exterior. fix the radio. Normal old jeep junk.
- H4 headlight upgrade.
- I have no idea how these foglights will work, but theyre staying for now. i may get a set of the jeep replica lamps for the front as well, and movie-style ambers on the rear mounted below the taillights.
- PA system under the hood for some dino roars. or a Trex horn.
- Knaack 28 tool boxes mounted over the wheelwells on the rear (similar to the jeep being chased by the Trex). one will be for tools, and props. The other I want to insulate and turn into a cooler.
I also have a CB antenna for it, so it may get a CB. Color scheme will be the wrangler style, with some changes for th body shape. Numbers on the rear 1/4 panel, and an INGEN logo on the tailgate, and the JEEP on the hood/tailgate in red.
Current total:
Jeep: 1000.00
PayPal feels: 39.10
Total: 1039.10