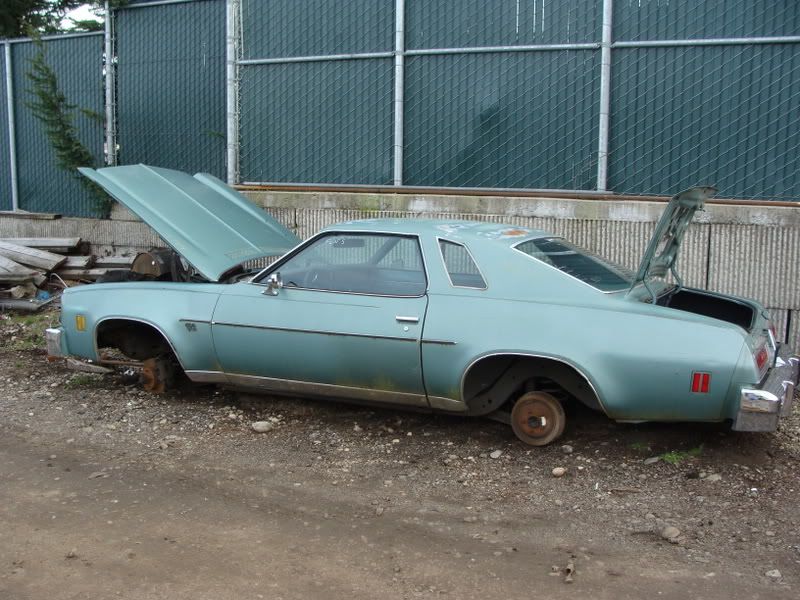 '75. Sheetmetal is perfect. Interior is decent for a JY car. 305/auto
Rare find! '77 Volare, four speed setup. Cost? You pull it for $35, pedals, shifter and all hardware.
This one broke my heart. '79 LeBaron Medallion, 318/auto, red/white interior. Looks complete except for tires.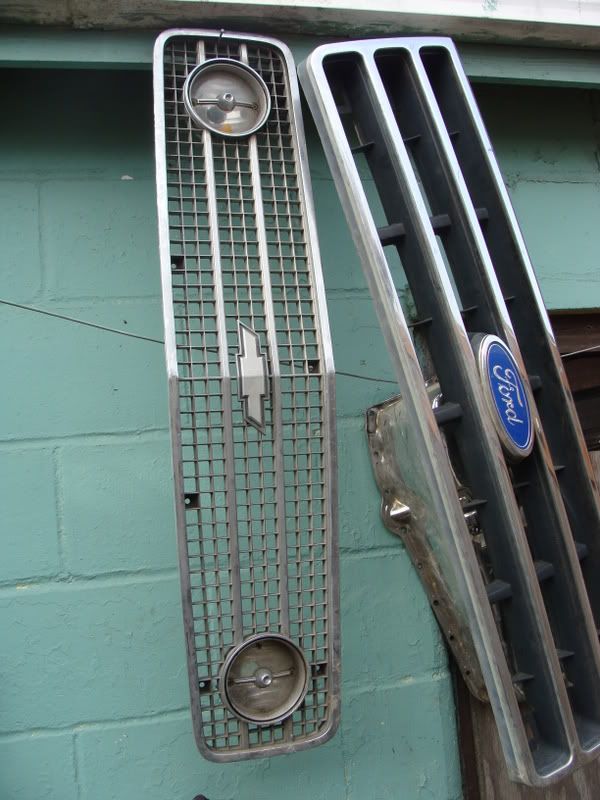 Anyone need a '73 Laguna grille? $15
Pair of 'Dobas. T-top '79, and unknown earlier year. Both were seen running in '07, probably just need a weekend's work.
A better shot of the red one..