I lost my turn signals Wednesday in my 84 C10. I've got nothing but slop in the the turn signal lever - no click left or click right.
I swung by the auto parts store and picked up a new turn signal switch - surprised they had one in stock - and jumped into the project this morning... and it's not the problem. The turn signal switch is fine.
The problem is between the switch and the multi-function lever. A plastic piece inside broke.
In these pics I'm borrowing from the internet, you can see the turn signal switch actuating arm where the lever usually goes in older cars. It has a ball on it that goes into a plastic piece that the multi-function lever also goes into.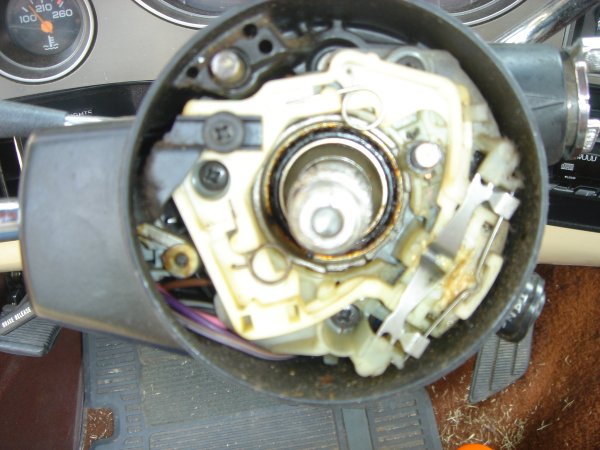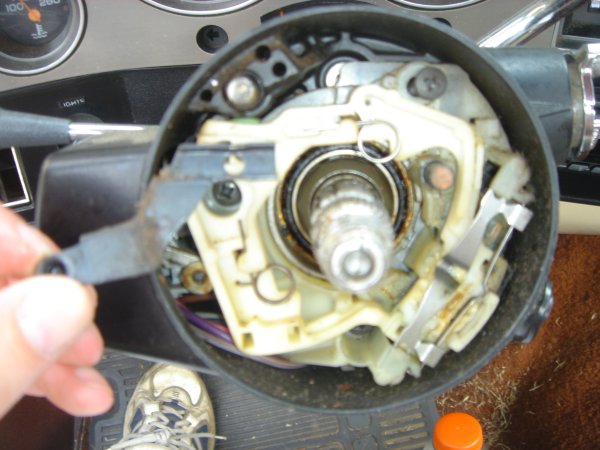 Could it be the "wiper switch" that I need? I don't want to keep buying parts that aren't what I need... especially if they are hard to acquire.
I checked the spare steering column I have (thanks again SBG), and it's the older model that doesn't have the multi-function lever - from a truck like my old 82 where the wiper controls were on the dash and the high beam control was on the floor.