OK, enough of the practice pieces, time to finish the rest of the bends. Just to make sure we don't need any "tweaking", I'll cut a profile sample out of the center. This spot weld one the inner flange is far enough away so I won't need to grind out a spot weld, and still have enough of that flange for a good measurement. In other words, removed with minimal effort where it still holds it's shape accurately.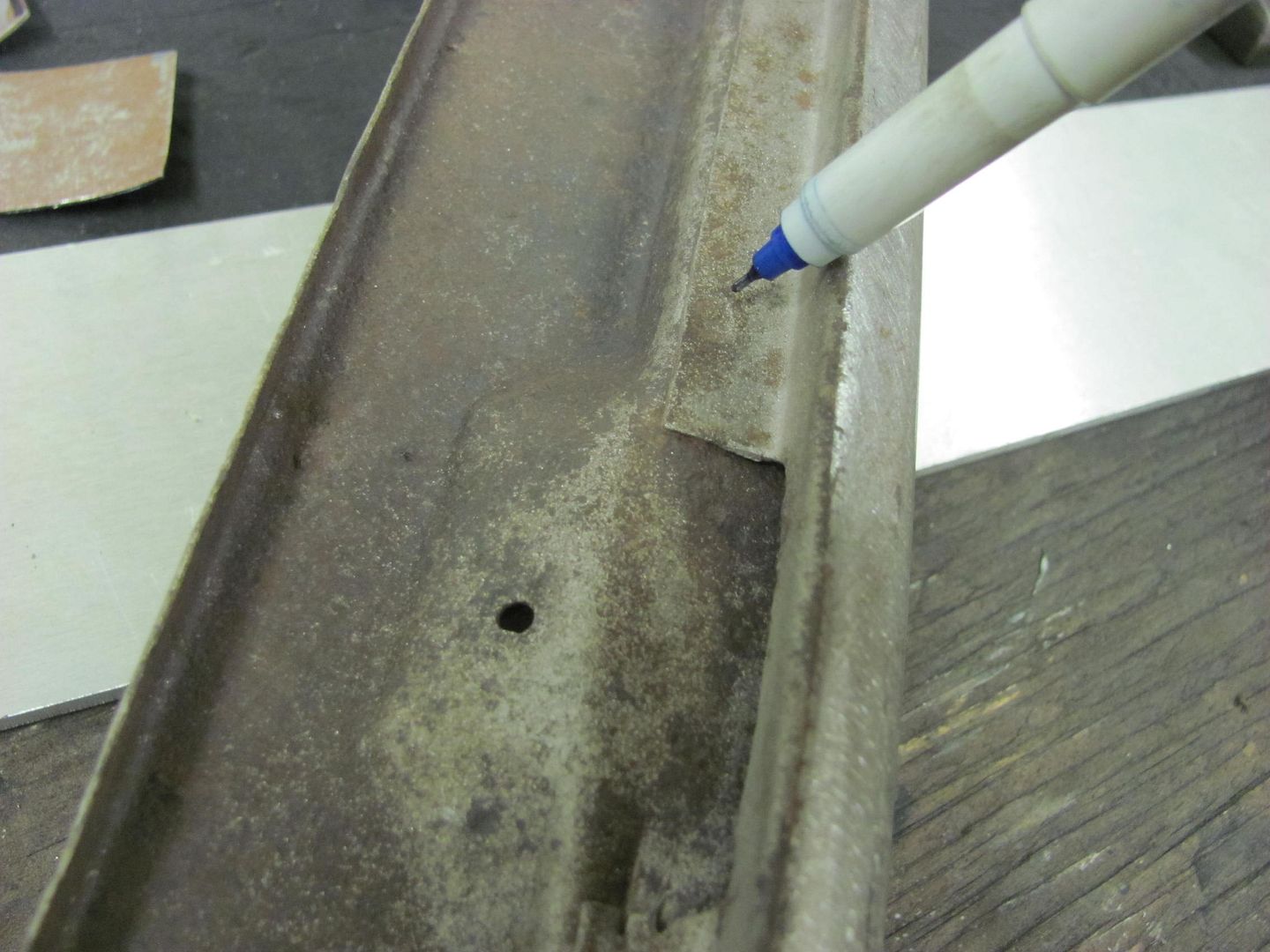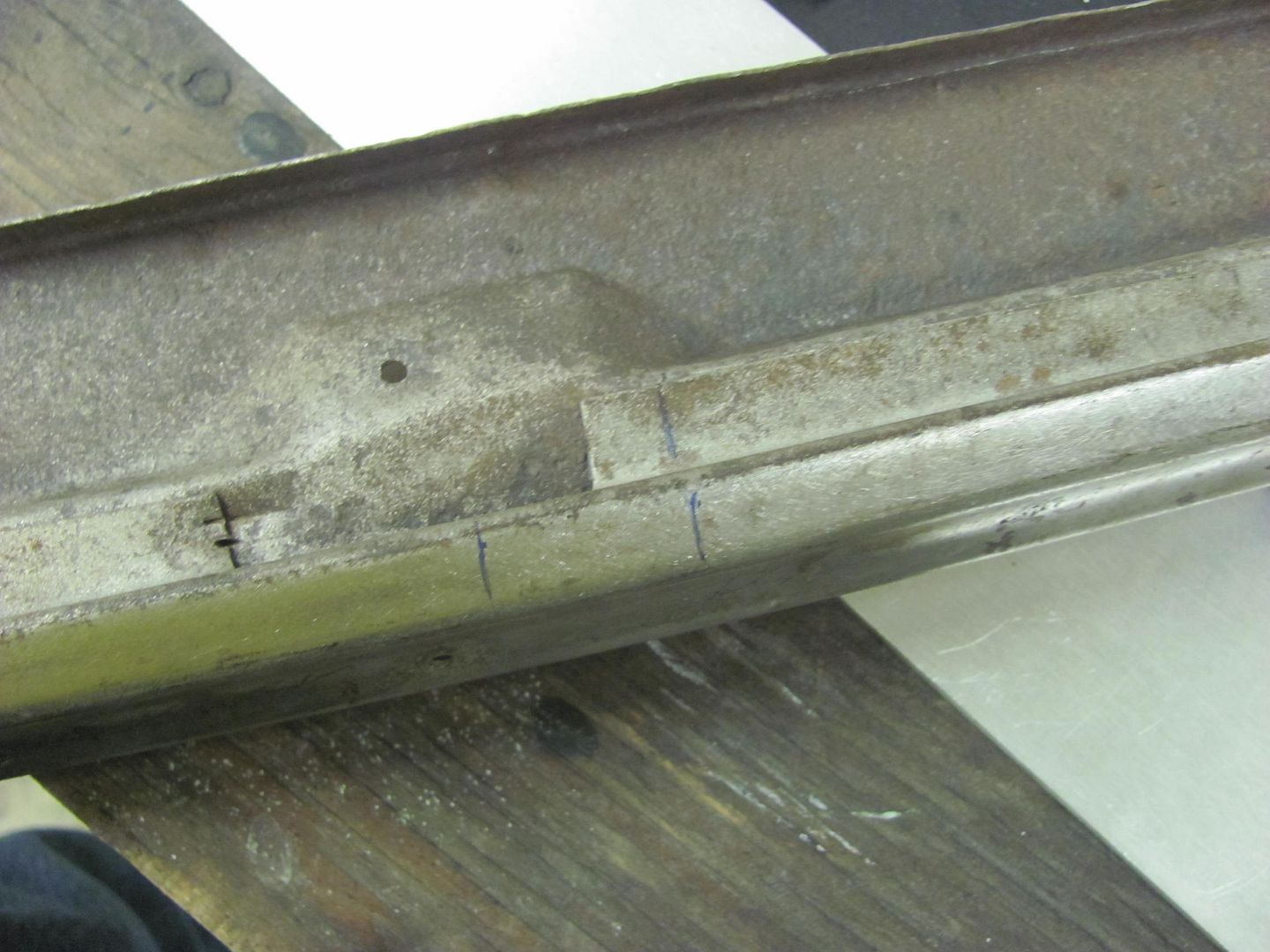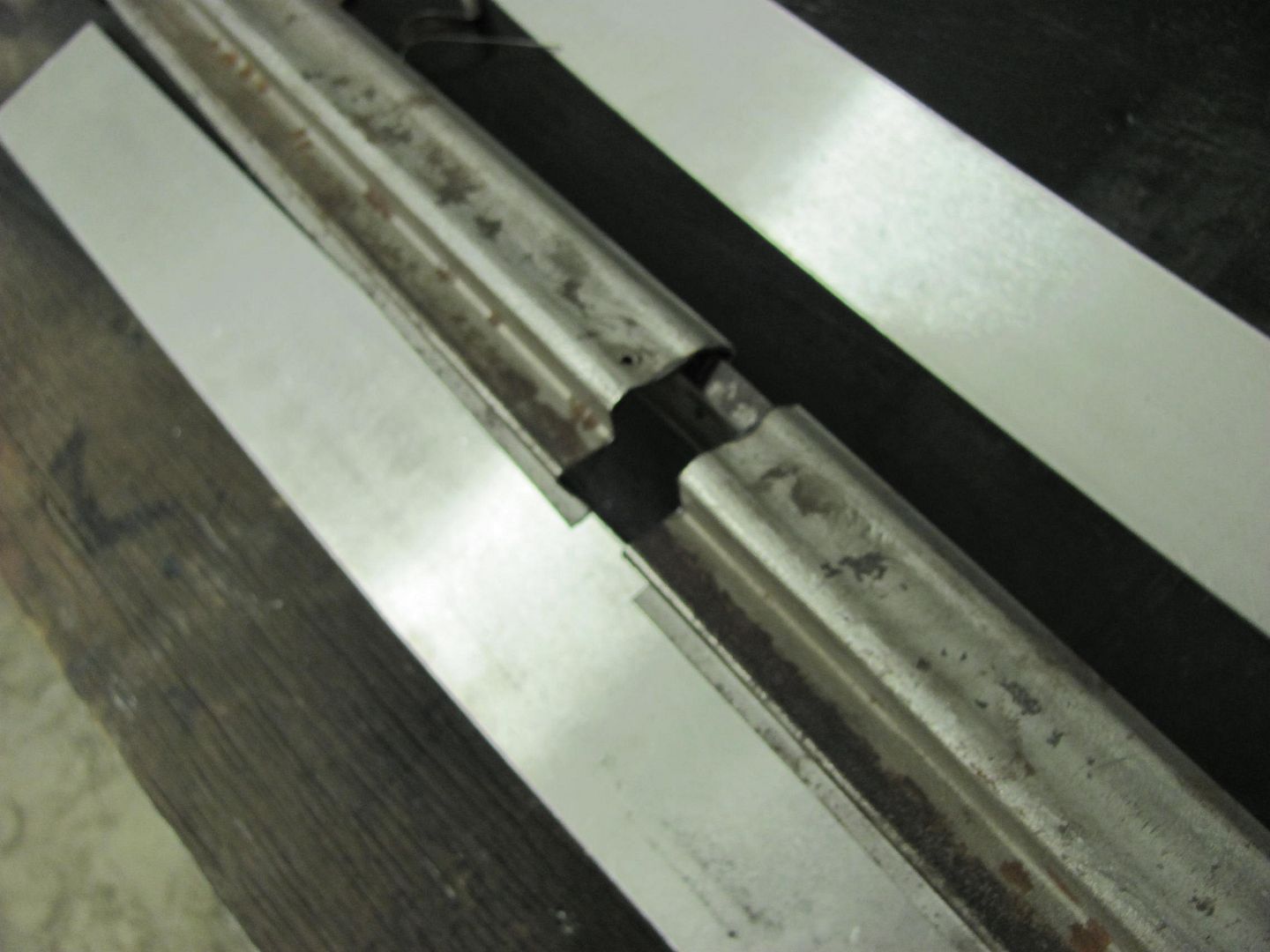 Our profile template: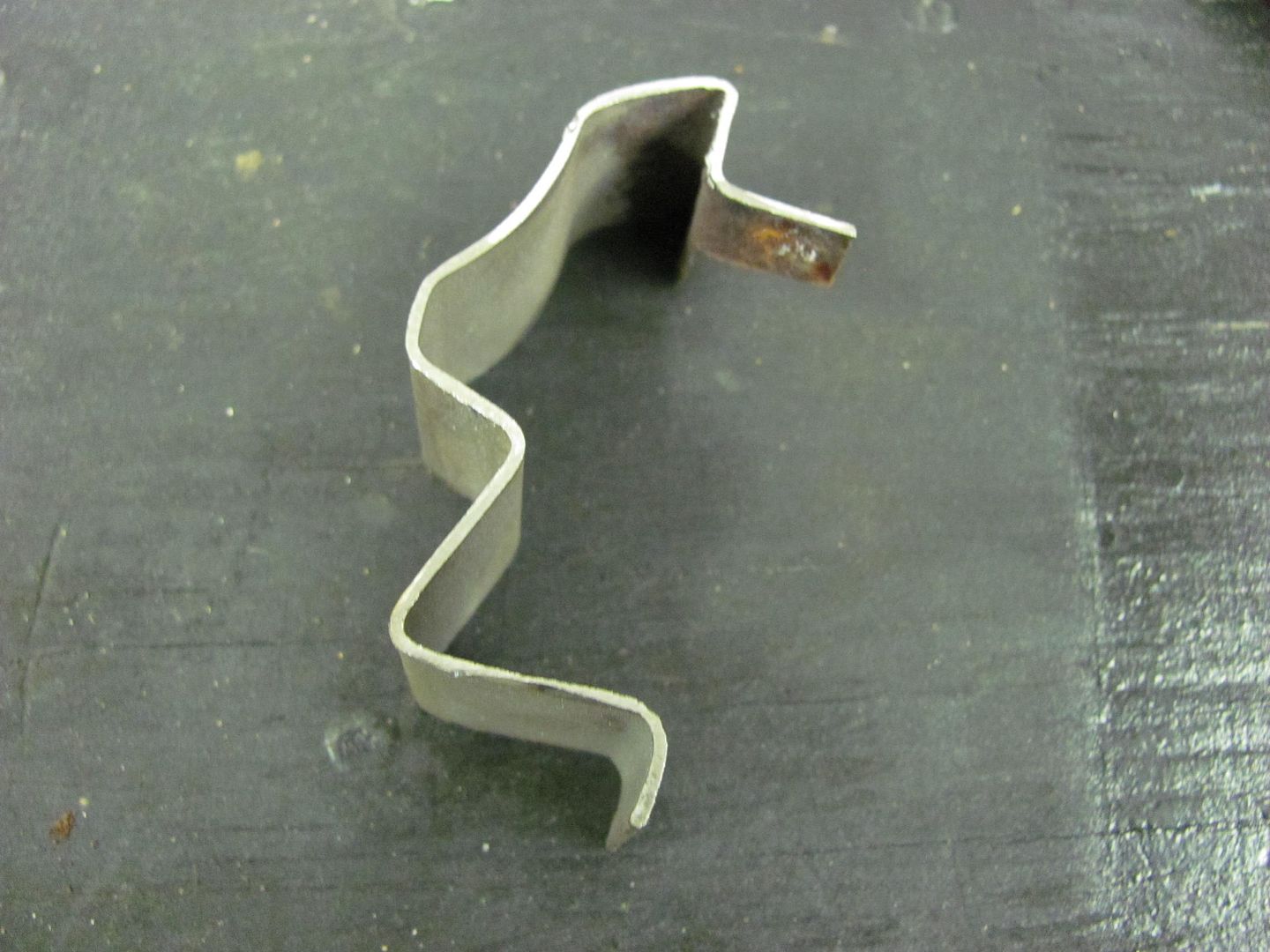 Just to compare to our test sample, looks like the inner flange was bent down a bit much in the manual hammering, will have to ease up a bit...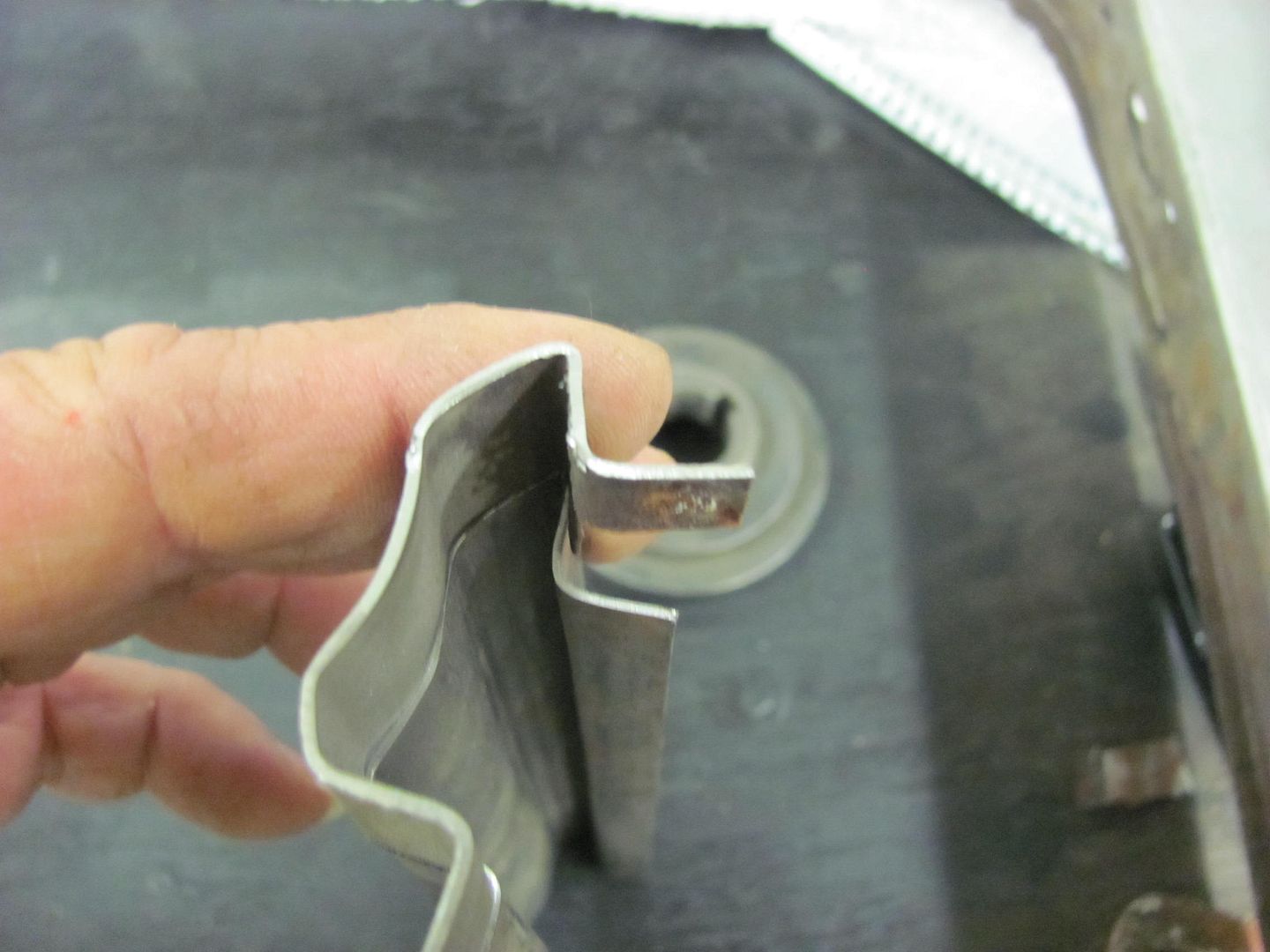 Outside profile looks good enough to leave alone!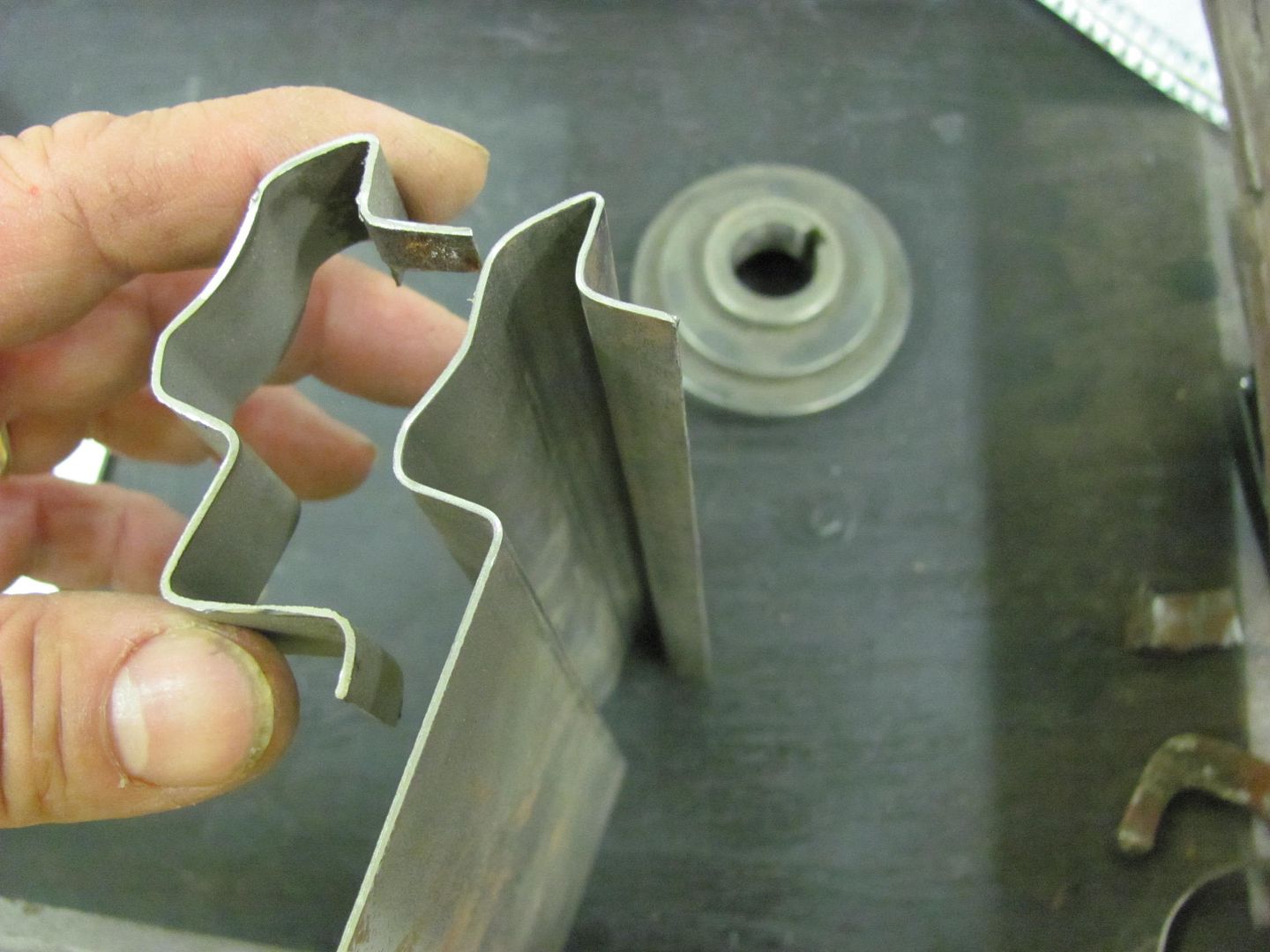 Following the measurement used on the test sample, the panel is run through the bead roller's tipping wheel nice and slow to give us an initial mark for the bend, then repeated to tip the flange downward...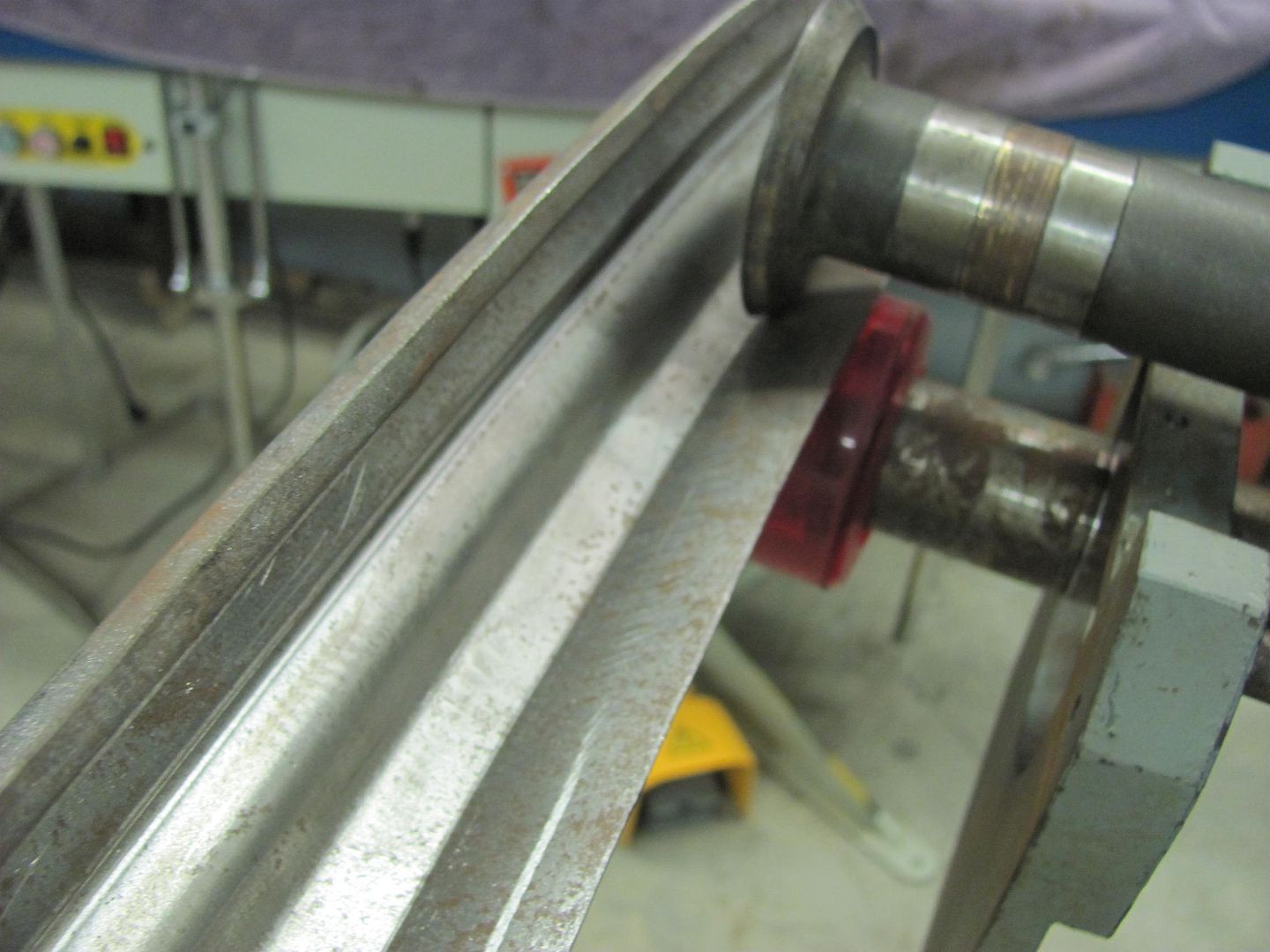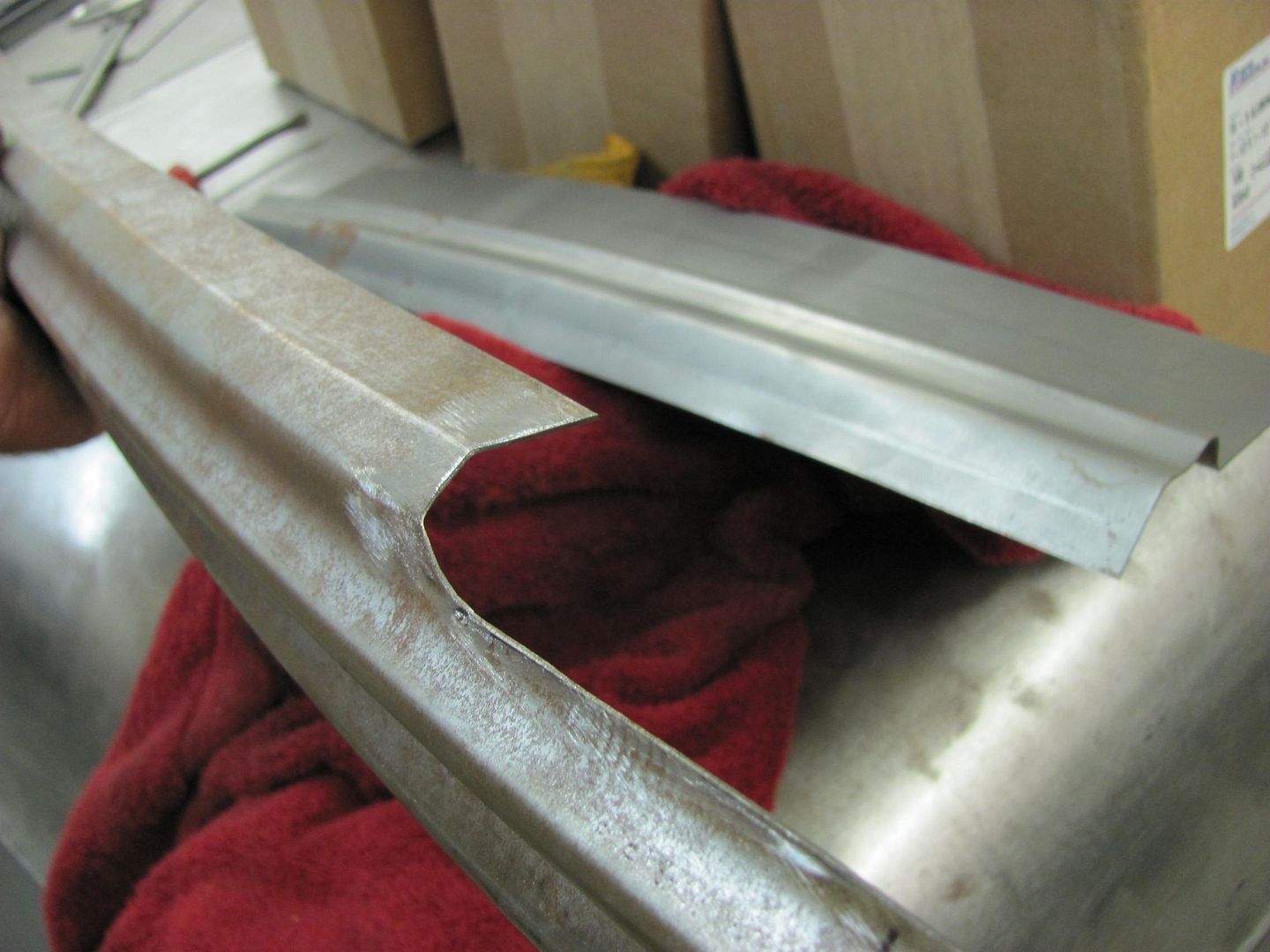 This looks about all we'll get without distorting and pulling, so then it's off to the custom anvil...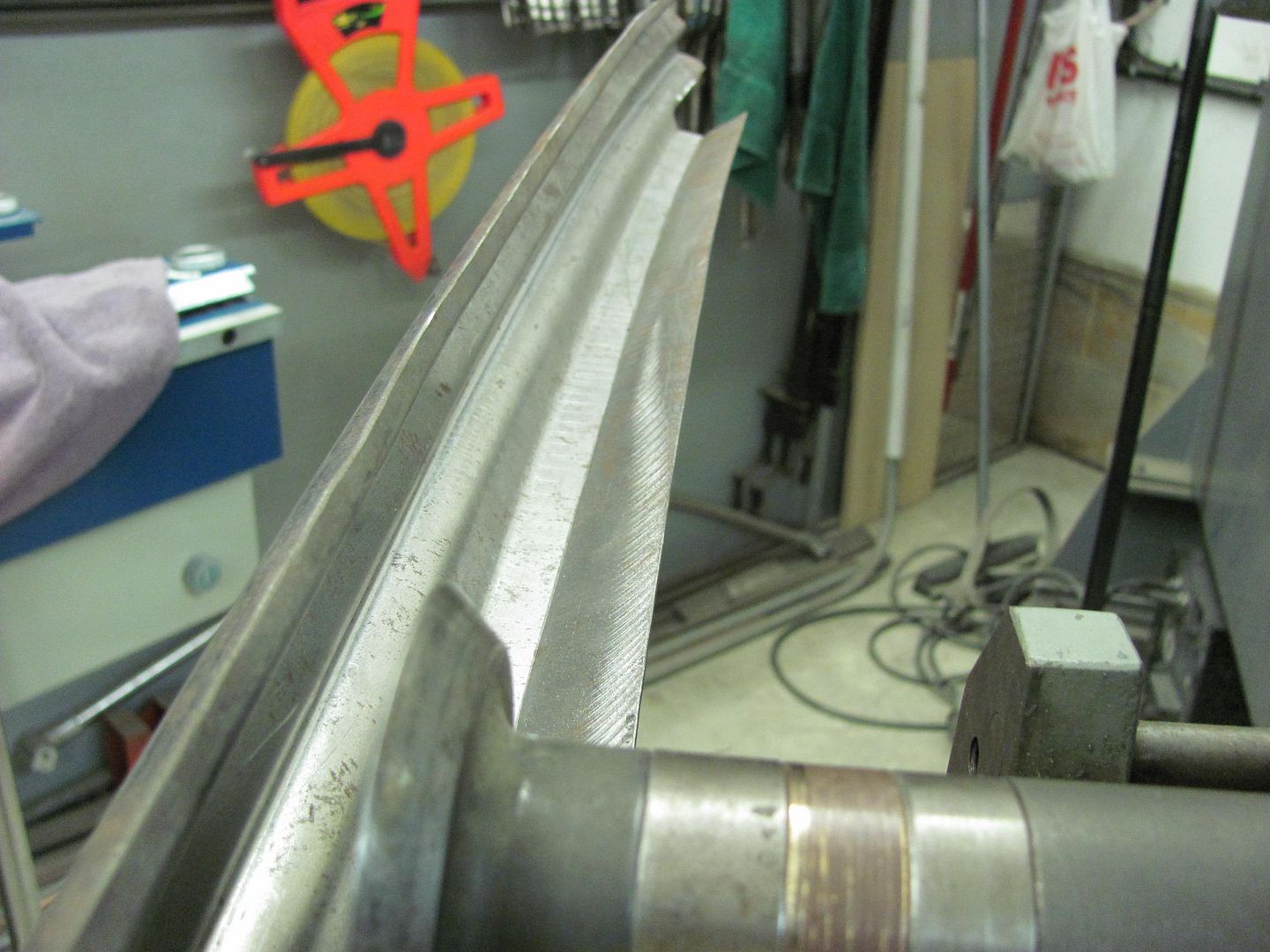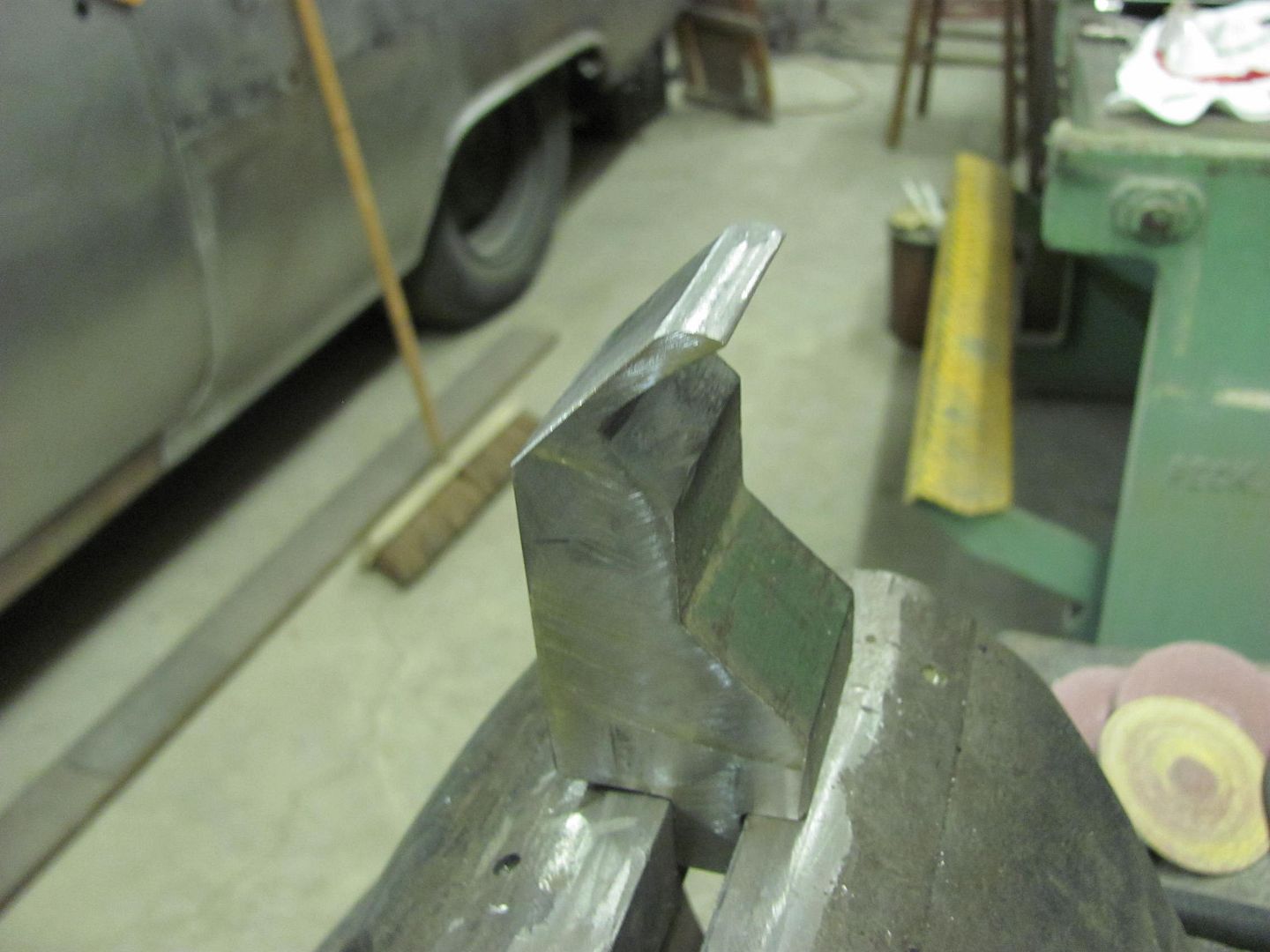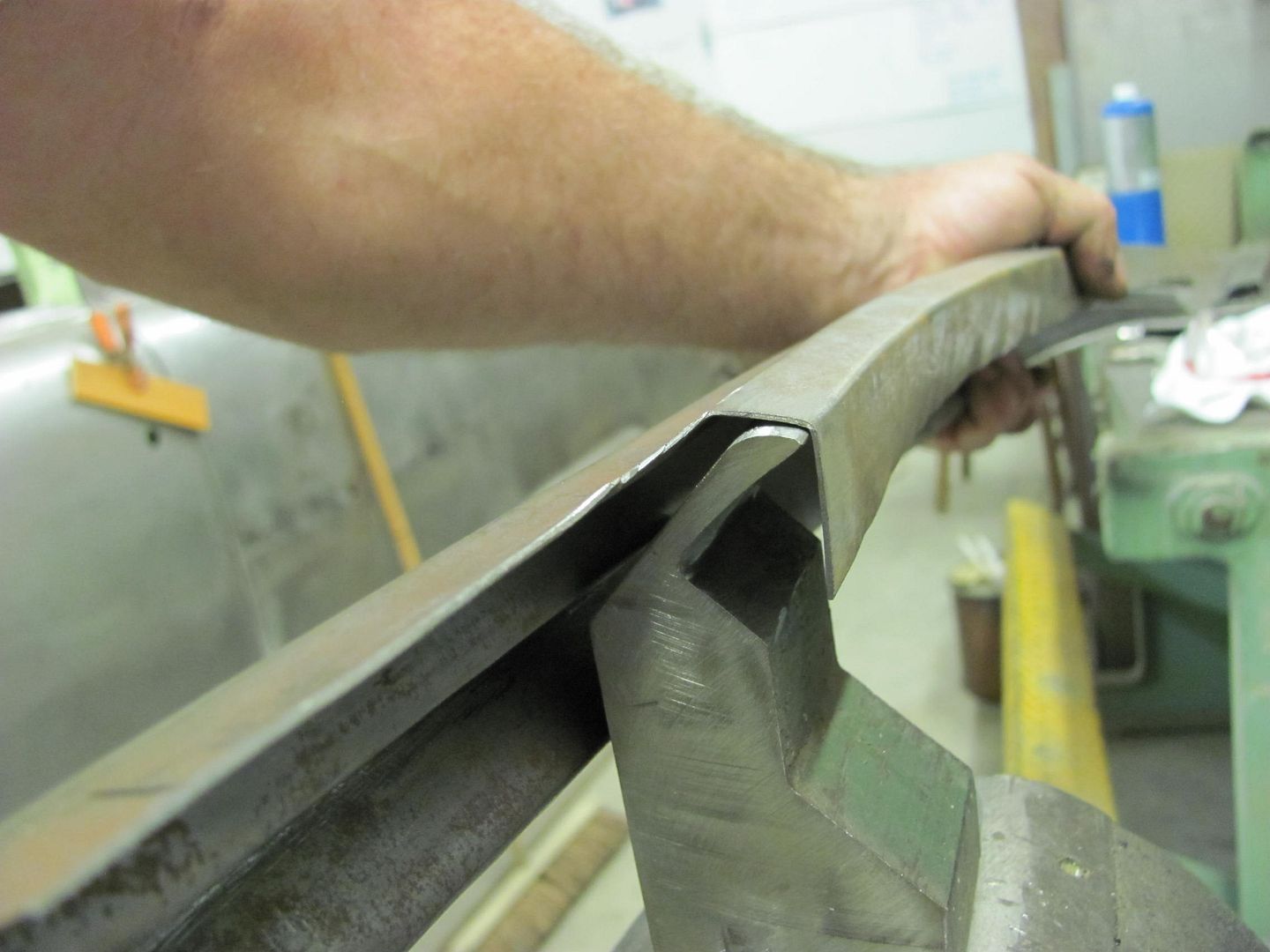 Then for some manual tipping...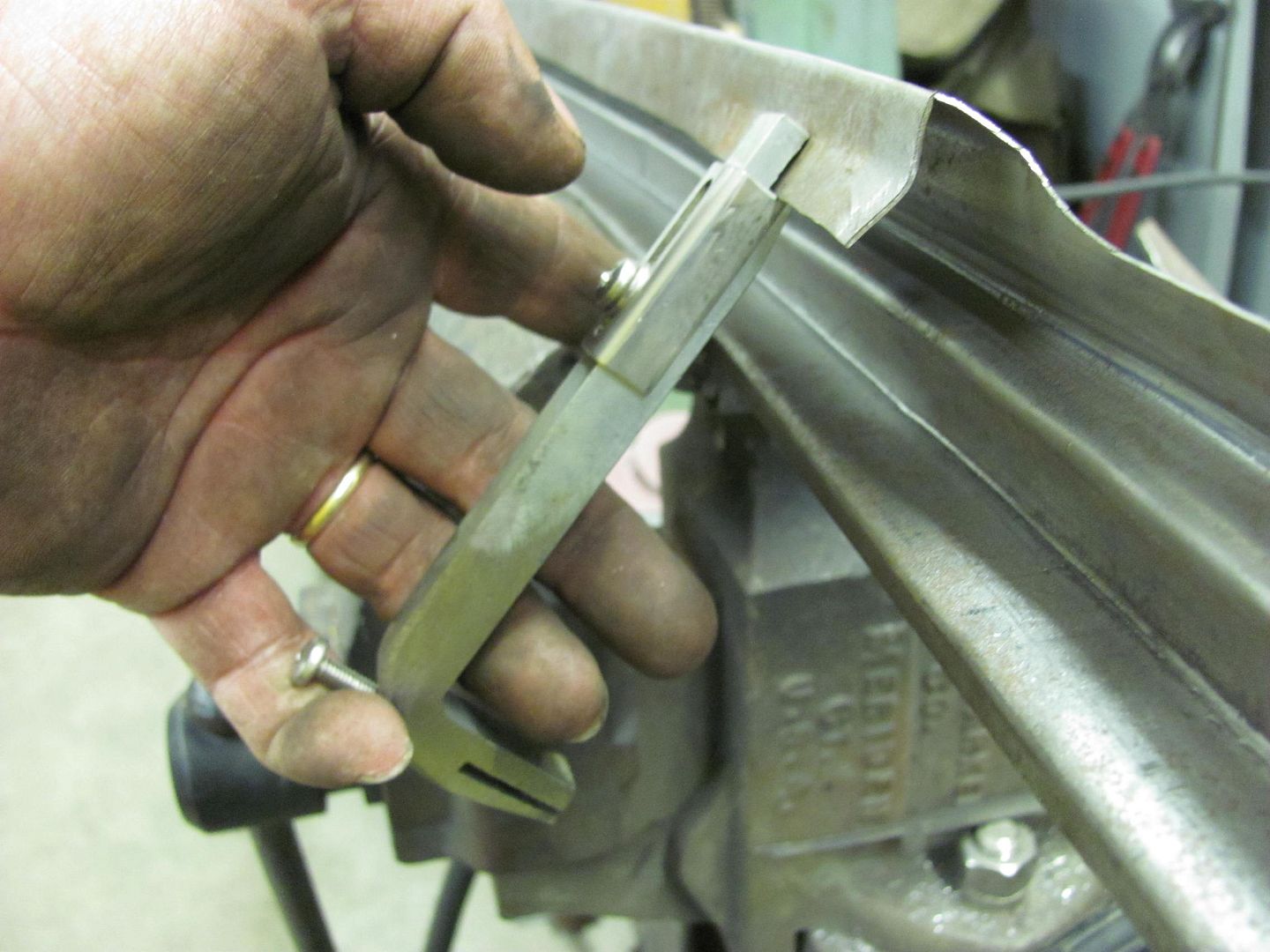 ...and comparing to our profile sample......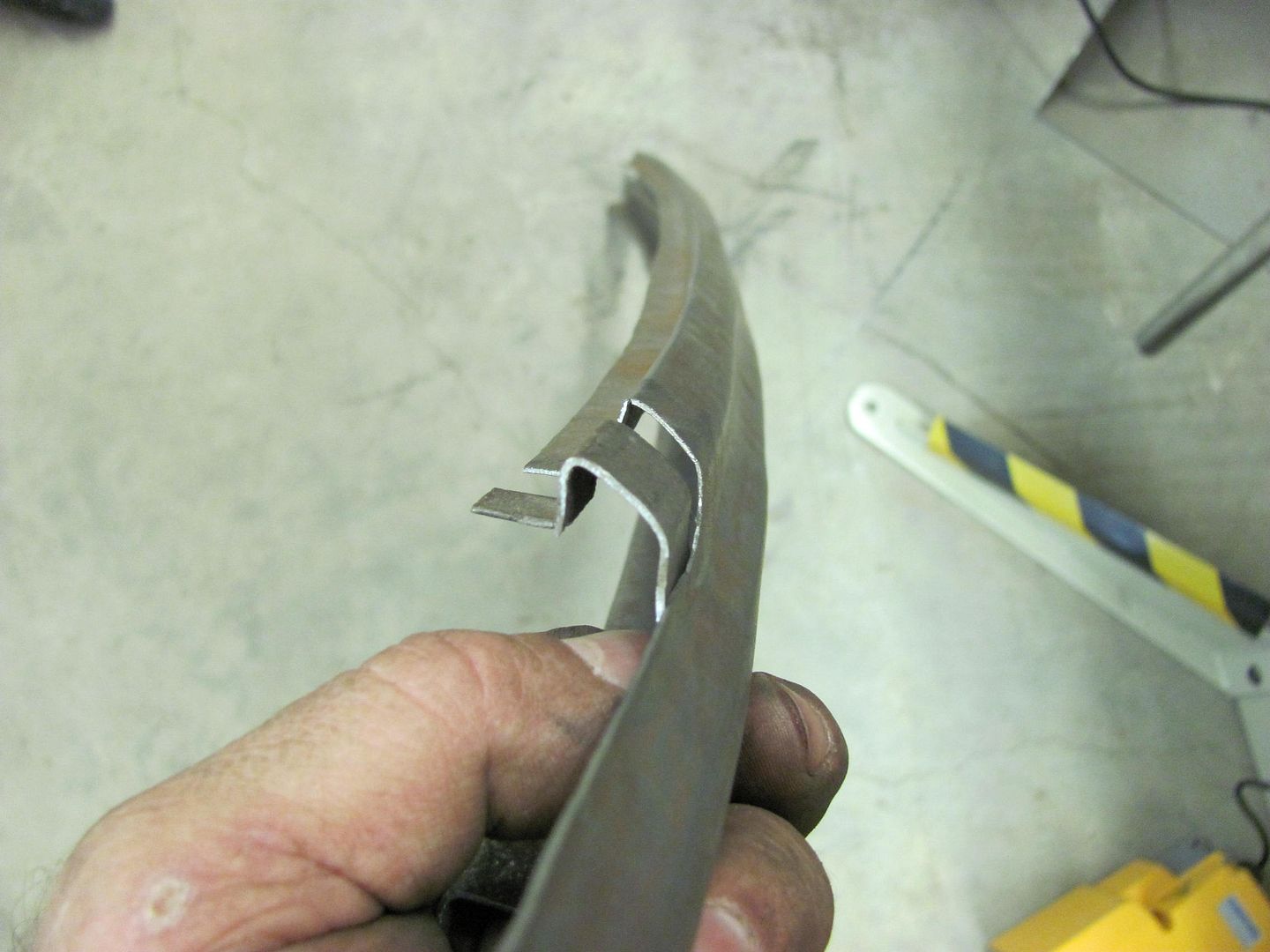 Ready to cut off the old next time...