Moving this year's science fair project out of this thread:
http://www.bangshift.com/forum/showt...roadrace-coupe
.
For the longest time I've wanted to find a DOHC, 4-valve per cylinder head to top my Turbo-4 project. I thought about finding a Cosworth YB engine, but you pretty much have to import a whole engine from the UK. Or, reset the project with a Duratec or wait for one of the new Ecoboost engines.
But, there have been a few folks championing an interesting swap...a Volvo B234 head onto the Ford SOHC block. Takes the best of both engine families. The Ford SOHC block can handle a bunch of power. I'm personally familiar with stock inline 4 bottom ends making over 500whp. The Volvo DOHC 4-valver, stock, outflows all but the most accomplished porters work on a stock and even many aftermarket heads.
So I've decided to work through the swap, it requires a bit of machine work, and depending on which route you take, some welding. My goal will be to mock one up, then set up a working engine on one of my spare blocks and get it running on a run-in stand. I don't expect to do this quickly, it'll be done time permitting.
Pictures: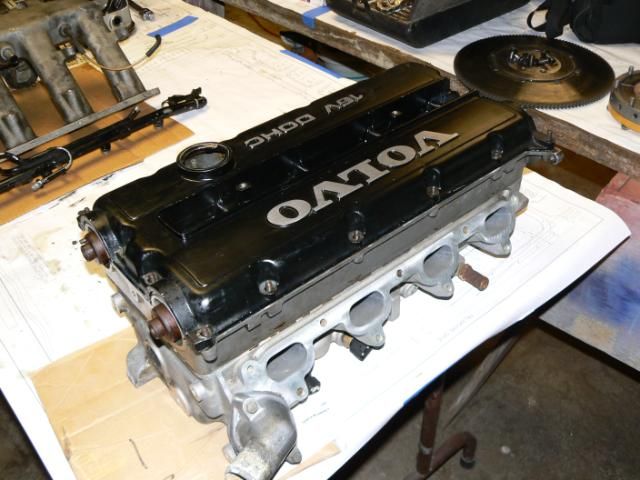 Head with cam carrier
Cam carrier alone: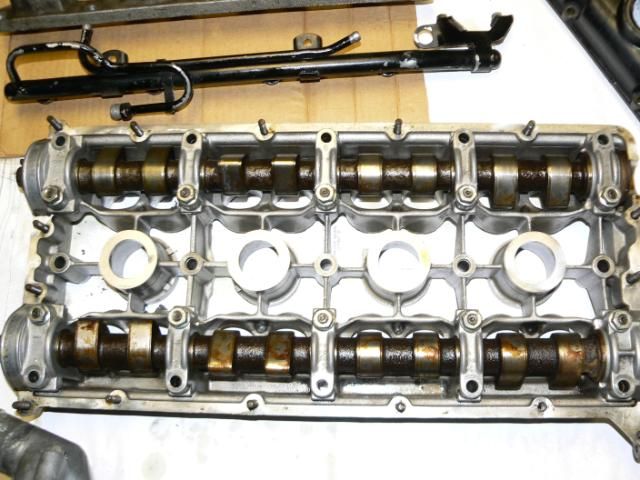 Head separated from cam carrier: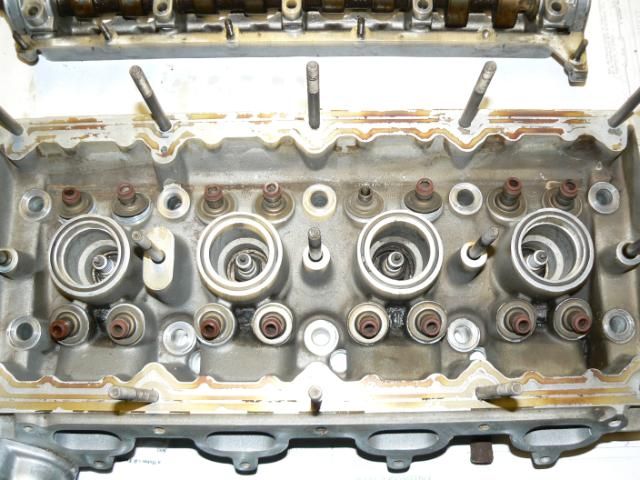 Chamber side:
Closer look