Re: racing with a tank instead of a radiator, cooling issues?
I saw your post before the edit and Iím glad you changed it. You decided to pass the olive branch, I will return in kind.
The original post was about the parts he bought used. I stated that they would work fine in the application he wanted to use them in at the output he asked for. I added he didn't need a blow off valve in that application and it does not. The main reason itís not a problem with a Rajay turbo is because it has a 3/8Ē shaft vs. the old Garrett T-04 that only had a ľĒ shaft. You could break that shaft just tightening the compressor wheel nut. Garrett built some special 5/16Ē shaft turbos for Smokey Yunick to use at Indy back in the Ď70ís as he was failing them when he closed the throttle at high boost. No bovís back then. Today all the aftermarket turbo manufactures build their turbos with big shafts from the beginning.
.
Turbocharger compressor maps are generated on a hot test stand run by natural gas. I use to operate a hot test stand to generate these maps. You run the turbo through a series of speed ranges and measure compressor discharge temps & flow via an SAE standard. To generate this information you actually run the compressor into surge, thatís how the surge line gets on the compressor map, they donít just guess. Anyway you do this at each speed range and record the data and thatís how a map is established. Yes, you shouldnít run a compressor in the surge range for extended periods of time but during rapid closed throttle decell it has been shown not to be a problem unless you are to far to the left of the compressor map for your application. Most high output applications want to run through the high efficiency islands or to the right of the map using more airflow. The sonic whistle you hear when you close the throttle is momentary surge but is not normally problematic if the compressor is sized right for the engine. As I stated before the thurst bearing is there for that reason.
My radiator in a box. The inlet & outlets were moved on the radiator to the side and I use a hose on the inside to connect them to the tubes you see here on the side of the box.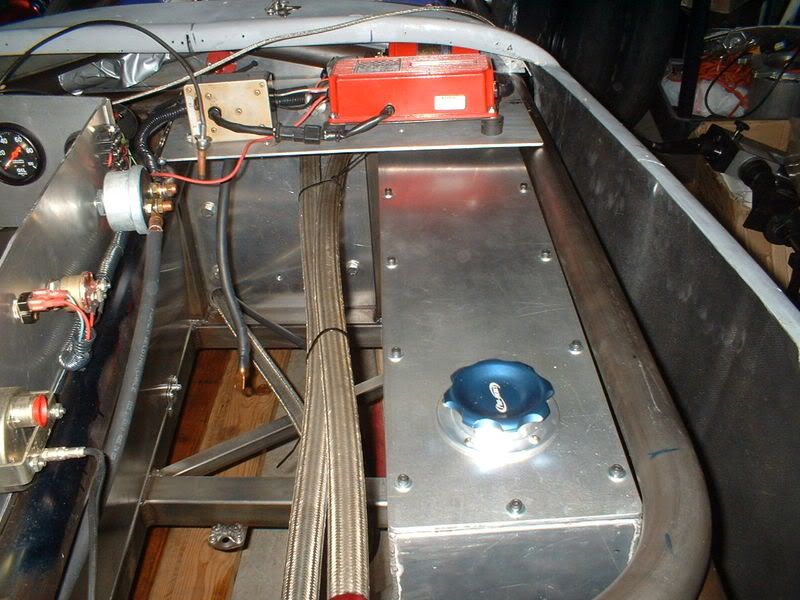 And a few other turbo systems that I've run that didn't use BOV's
This is around 1990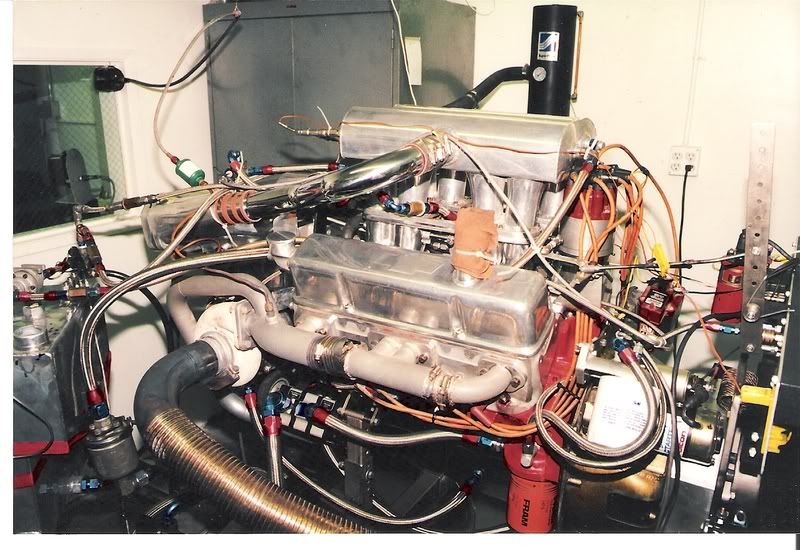 Record of 236 mph with 258 cu. in. the record still stands today.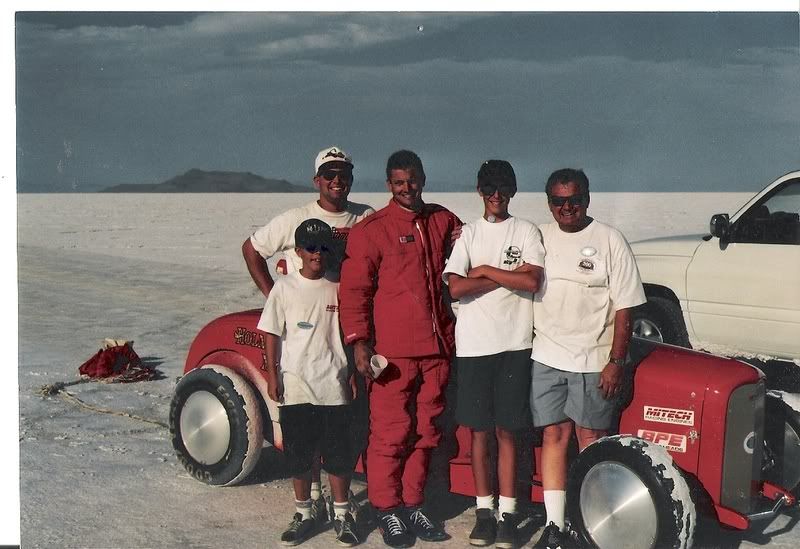 This is about the same time period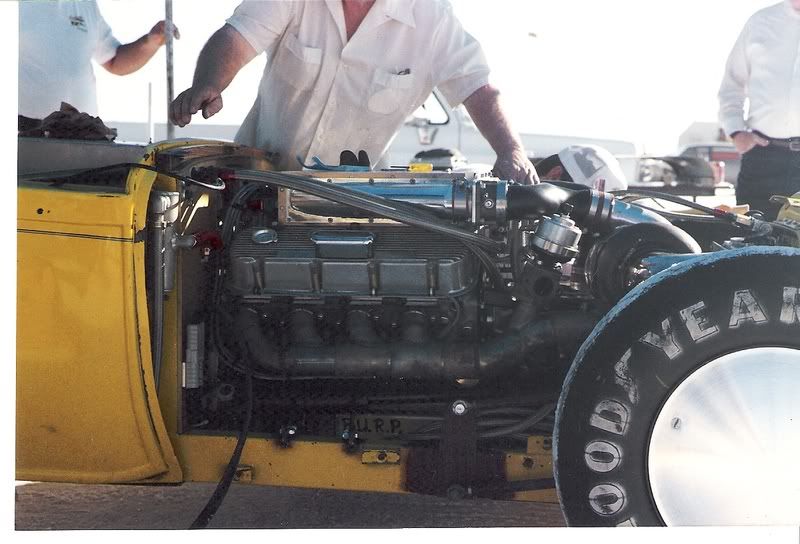 Record of 282 mph with 488 cu. in. this one also still stands.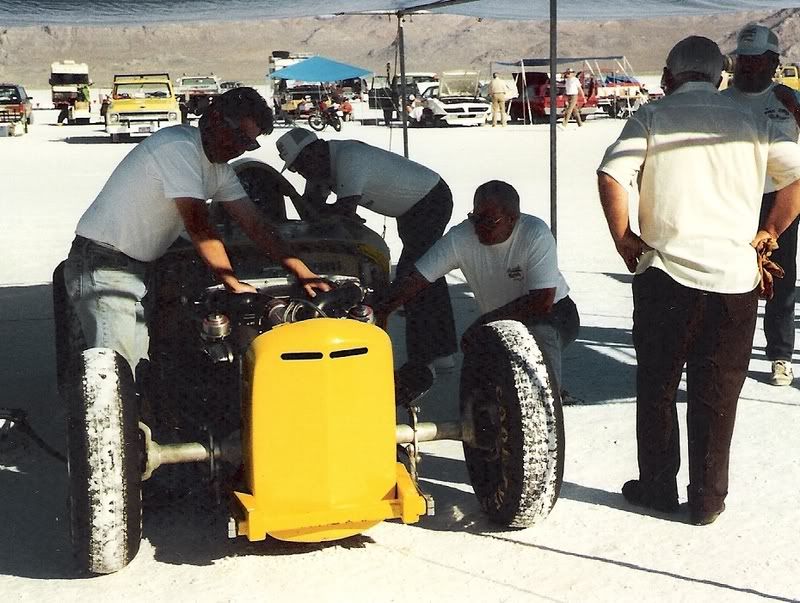 Oh ya, these cars did not use EFI
This one on the other hand did. Single turbo, 258 cu. in. 315 mph in a lakester.
We did use 2 wastegates though...
Iím sorry you had a turbo failure. Without knowing more about your application we donít know if your failure was due to overspeed due to boost leakage, compressor surge do to incorrect turbo sizing for the application or if some other issue caused the failure. I'mglad it's work for you now.
Enjoy the holidays!
Oh..... I'm sorry you hang with that Mustang crowd.............
KIDDING!!
;D